In a UNESCO-protected area, Turkey's heritage is rotting away. But new arrivals have come in to populate abandoned houses.
When Suleyman, a grocer from Aleppo, found the wooden house overlooking the Golden Horn in Istanbul, it seemed like it would make a reasonable shelter for his family. There were a lot of flies, and the windows were holes covered in dirty plastic sheets. It would be freezing in the winter, and boiling in the summer. But it was free, abandoned by its owners, and better than living on the streets.
"It's sort of airy," he said, hopefully, one hot day. "I like these old houses."
He didn't quite realize how old it was. The derelict house where Suleyman has squatted with the 15 members of his extended family for two years is a UNESCO-protected, 19th-century Ottoman wooden mansion—one of the few remaining in Istanbul's Süleymaniye neighborhood.
Just over a mile away, tourists throng to the Blue Mosque and the Hagia Sophia. A century and a half ago, this was a well-to-do area, where Armenian silversmiths, Greeks, and members of the Ottoman royal staff lived in spacious mansions under the shadow of the 16th-century Süleymaniye mosque that gives the neighborhood its name.
The city lies on a seismic faultline, and wood was long favored by Istanbul's builders for its ability to withstand earthquakes. Etchings from the latter era of the Ottoman Empire show huge wooden mansions with elegant bay windows lining Istanbul's central waterways—some of the finest examples of Turkey's domestic architecture.
But after decades of neglect, demographic change, and ill-conceived urban regeneration projects, the streets just a stone's throw from Istanbul's Old City have become a wasteland. Süleymaniye's mansions, abandoned by their original owners, have been taken over by the city's poorest: Syrian refugees, Kurds who have fled unrest in the southeast, migrant laborers, and gangs of skinny, glue-sniffing teenagers have all made their home here.
In the winters, Suleyman's family cook on a fire on the house's wooden floor. Their five children, most of whom are sick, curl up in the corners of the living room, or run and climb the window bars, occasionally swatting off the files that cluster under their noses.
"We're scared, but we have to live here," said Samira, 17, Suleyman's sister-in-law, cradling her 18-month-old daughter. "We have no choice." Outside, children play in the rubble of gutted houses.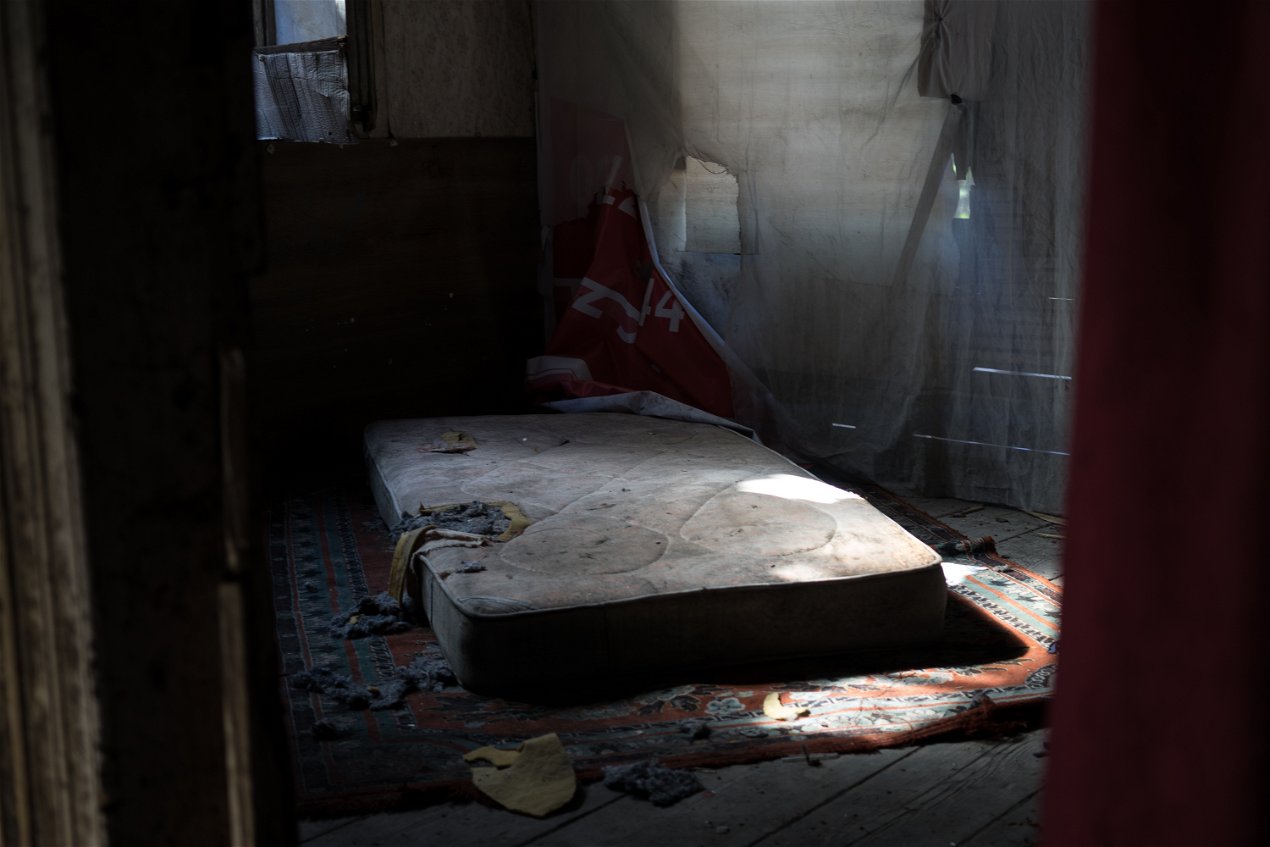 The family fled Aleppo in 2016, after their home was destroyed in an airstrike.
"It's not so bad here really," said Suleyman's wife Aisha, 28. "It's better than being back in Syria."
Few of the residents in the area know that the wooden houses they live in are of immense historical importance. They are some of the last surviving Ottoman-era mansions in Istanbul, where vast construction projects and a relentless drive for modernization have transformed the city's landscape in the last century.
Though they are under UNESCO protection, the majority of the houses have been left to decay. Some residents and activists say they are being deliberately destroyed by local authorities.
Suleymaniye is a twilight zone: between the old Turkey and the new. Everything is decaying, but nothing is built.
"The government has tried to buy up all these houses and gentrify the area," said Ali Kurultay, an architect who has fought a years-long battle with the local authorities to restore his century-old home in Süleymaniye—which has been threatened with government expropriation. "They don't care about renovating the houses, they just want to tear them down and replace them with with modern houses."
As he walked through the rubble that litters the area, punctuated by clutches of chickens and the occasional goat, Kurultay pointed at a pile of planks half-recognizable as a house.
"They can't just tear the historical ones like this down, because they're protected. Instead they wait for them to become uninhabitable through neglect," he said. "Then when the whole area is empty they will tear it down and go in. They'll make a new neighborhood."
Activists claim that UNESCO, which did not respond to repeated requests for comment, is turning a blind eye to the destruction and neglect of Turkey's extensive cultural heritage, including protected sites in the country's Kurdish-majority southeast. Two years ago, when UNESCO planned its annual world heritage meeting in Istanbul, dozens of activist groups joined together to protest the meeting, signing an open letter questioning just what it is that the organization is protecting in Turkey. (The session was cancelled because of the attempted coup in July 2016.)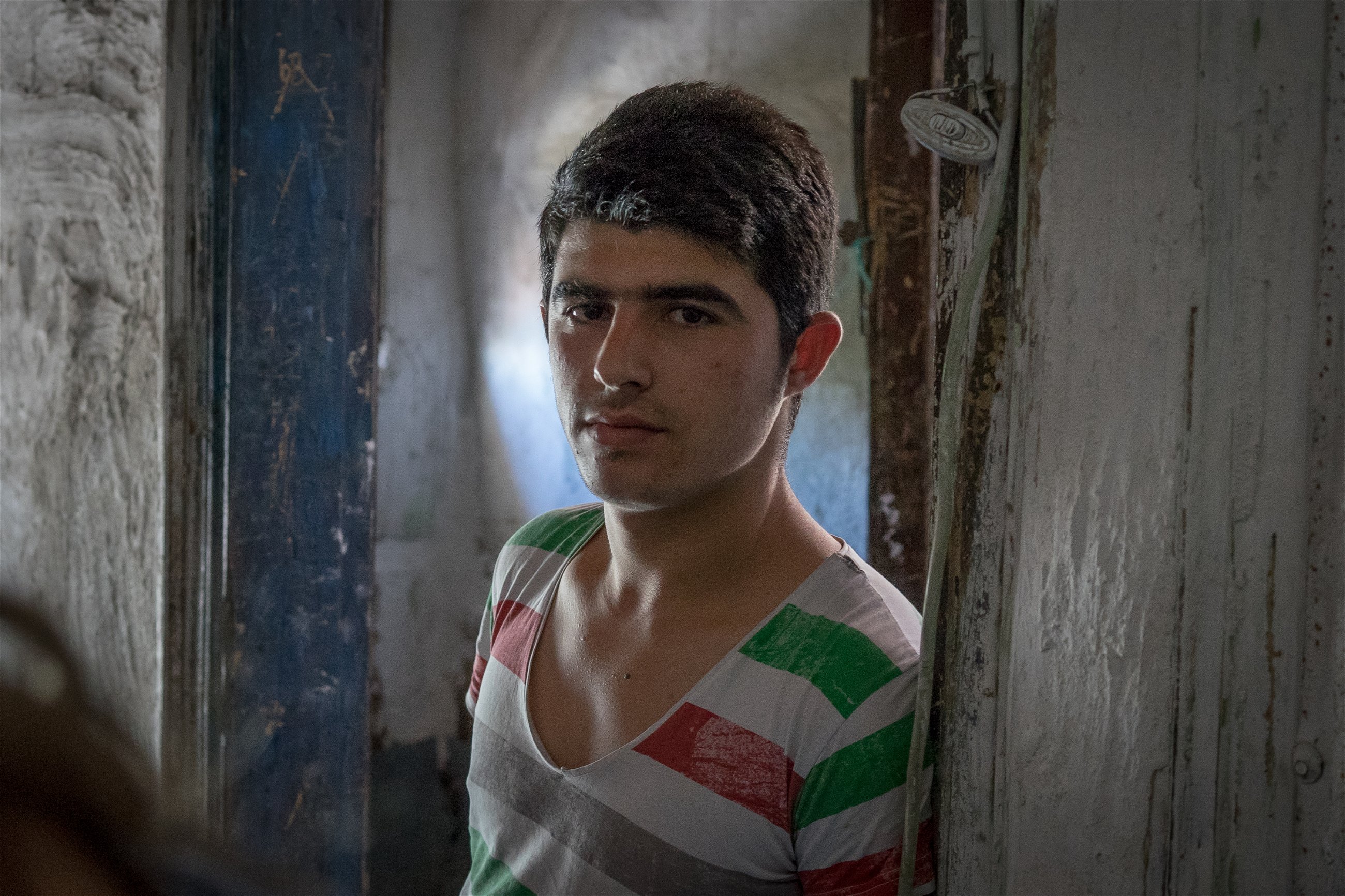 Throughout Süleymaniye, the ground is littered with the charred remains of buildings destroyed in the fires that periodically sweep through the rows of houses. Many of them are caused by the open stoves the residents use to cook and heat their houses. But some of the fires, residents claim, are not accidental.
"Government-protected buildings have a tendency to catch fire," Kurultay said. "They get rid of them any way they can. Some are torn down, some are torched, some have a slow death."  
The Turkish government did not respond to requests for comment on accusations of wilful neglect of the area.
Just a few hundred feet from Kurultay's house is a row of colorful wooden buildings that have been renovated by a state agency—a stark contrast to the apocalyptic scenes nearby. They're painted in thick pastel colors, rather than the resin commonly used to treat the dark wooden planks.
There are no signs of new construction. In the past few years, after a failed coup and increasingly hardline policies by Turkish President Recep Tayyip Erdogan, Turkey's economy has slowed dramatically. Several investment agencies have relegated the country's credit rating to junk status status. There's no money here anymore.
Süleymaniye is a twilight zone: between the old Turkey and the new. Everything is decaying, but nothing is built.
"Few of the residents in the area know that the wooden houses they live in are of immense historical importance."
Down the road from Suleyman's family, Murat, a seasonal laborer from the southeastern Turkish province of Sanliurfa, lives with 22 other men, all from his village. Twenty years ago, the owner of a vast 19th-century wooden house gave him permission to move into it. Now he and his charges live there for free, on the condition that they keep out the homeless teenagers who roam the streets, or sit quietly, eyes dilated, in doorways.
The men pool their money to share food, and during the winter they all sleep around the stove in the main room so they don't freeze to death.
"Soon I'll get a call from my parents to say they've arranged my marriage," said Hasim, 19, a porter. "Then I'll go back to the village. But I'll come here again for seasonal work."
A few years ago, an architect came to see the men, who earn around US$60 each a week in various service and manual jobs. They told them the house was 156 years old.
"It'll last for 156 more," Murat said. "Unless it burns down."