The replastering ceremony is as much a cultural festival as it is a required task, keeping the ancient mosque from crumbling in the heat.
Renowned for its mud-brick architecture, the Malian town of Djenné is home to the largest mud structure in the world, the Great Mosque of Djenné. Every year in April, before the start of the rainy season, residents gather to re-plaster the walls of the mosque with a clay mixture in an event known as the crépissage. The plastering ceremony is as much a cultural festival as it is a required task, keeping the ancient structure from crumbling in the heat.
In recent years, the historic city and its mosque have come under increased risk due to the growing conflicts and prevalence of extremist groups in the region. Militants, some linked to al-Qaeda, have wreaked havoc across the country and destroyed ancient artifacts in cities such as Timbuktu, its spiritual sister-city to the north. Djenné has avoided violence so far, but villages and schools nearby have not been so lucky. Some residents fear they could be next.
(Read: Militants are nearby, but this town in Mali gathers every year to repair the local mosque)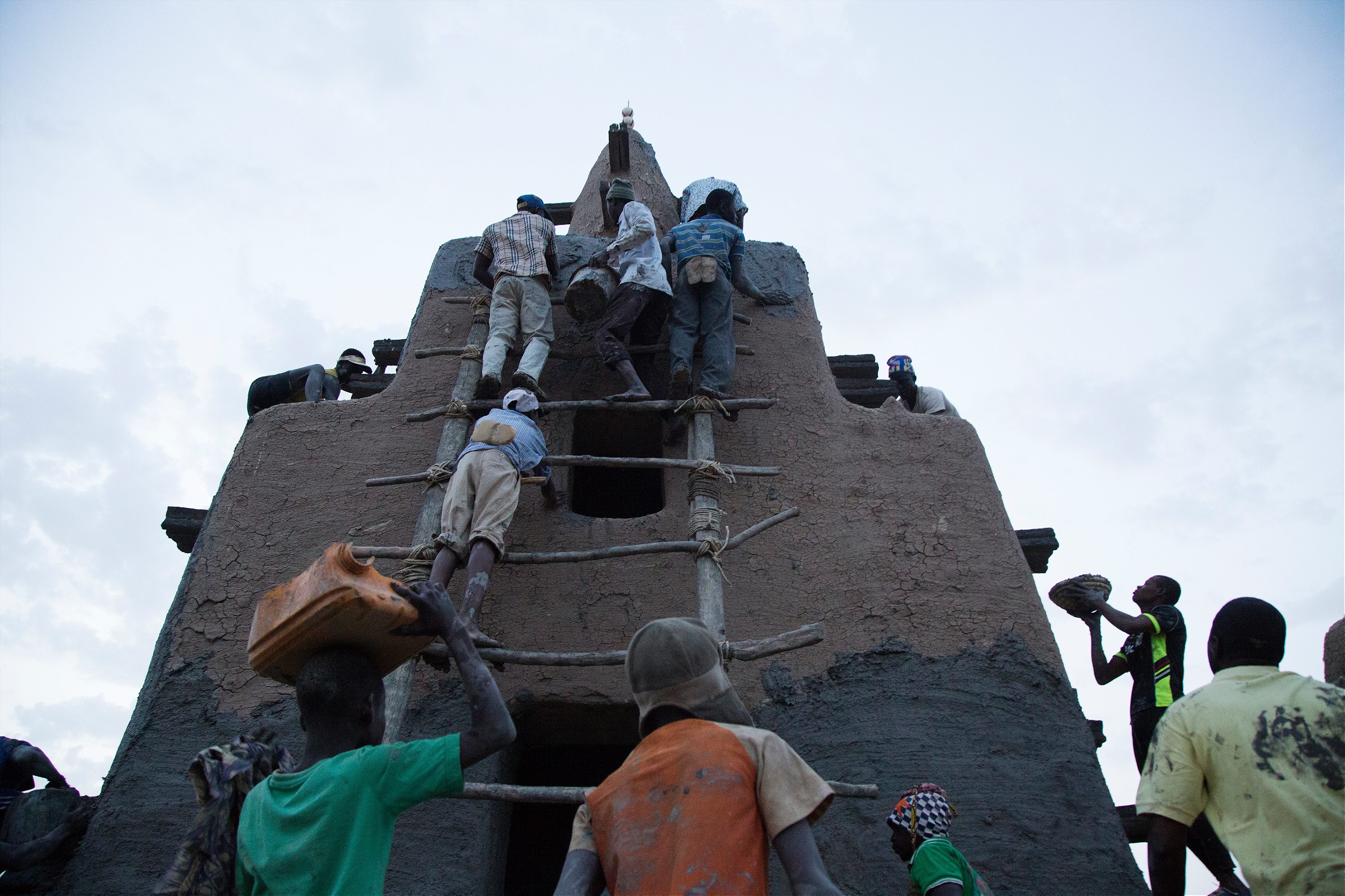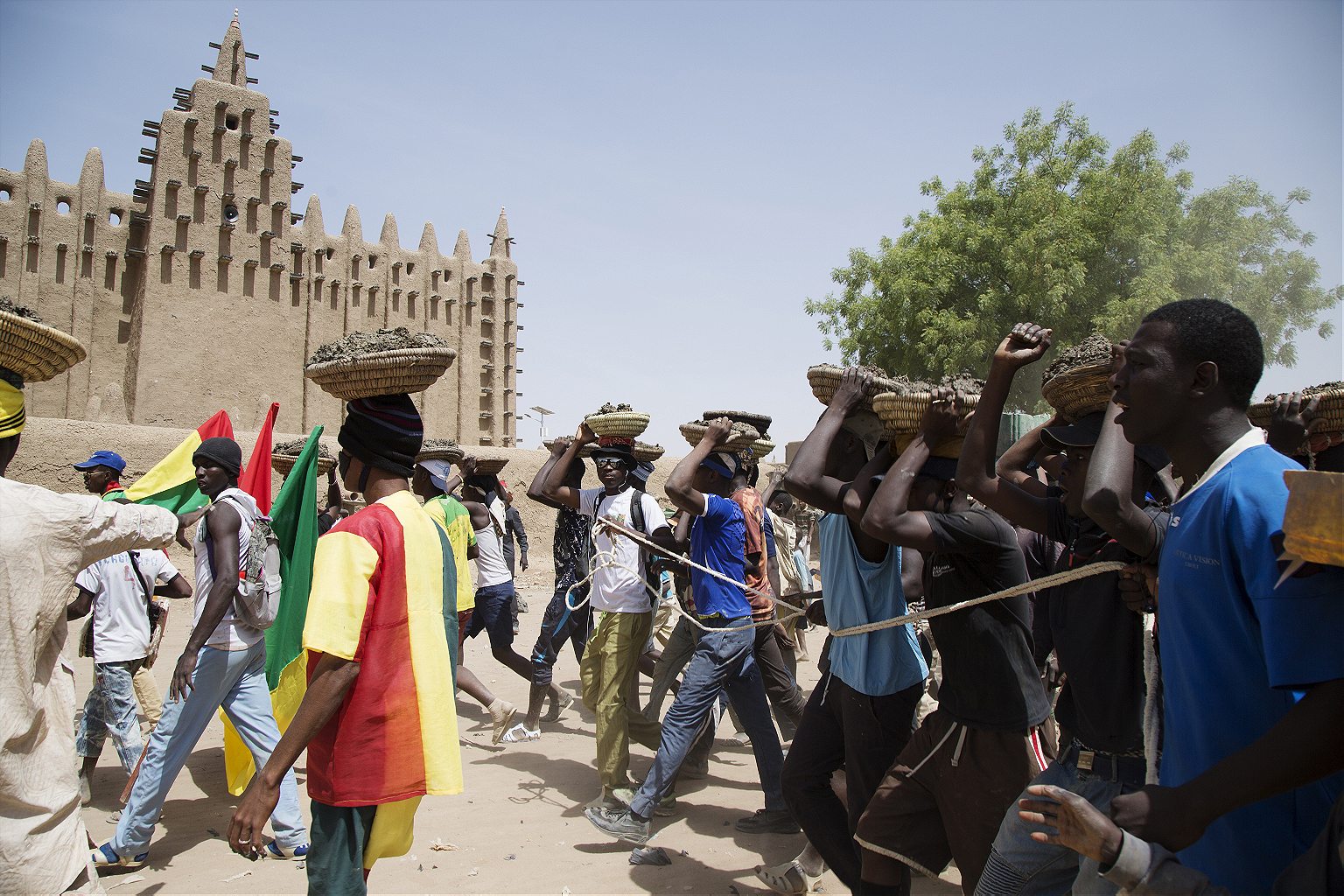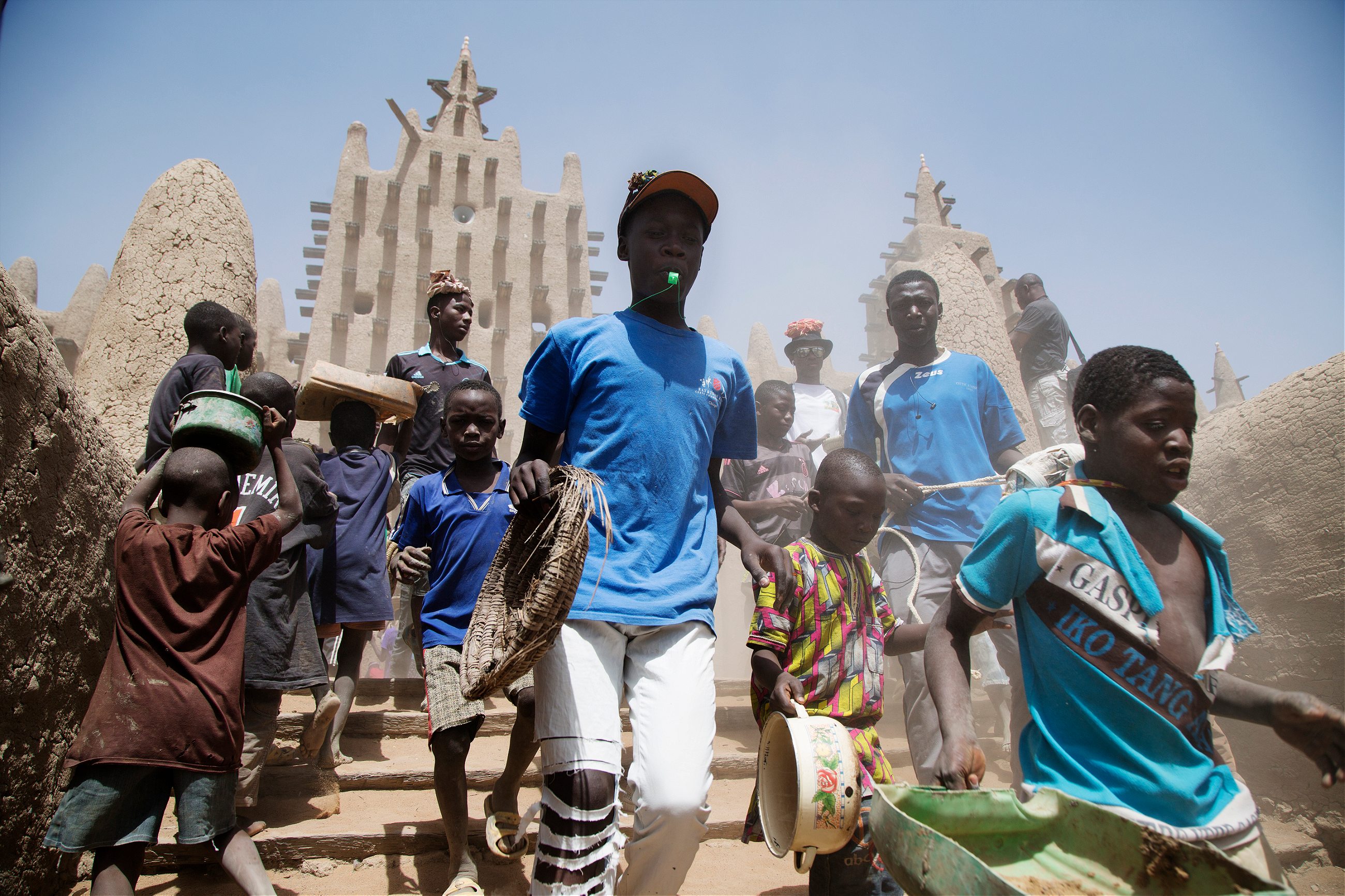 Leading up to the plastering ceremony each April, people use trucks and carts to carry mud to the mosque from down the river. It is then mixed with water and rice husks to form the banco, which is more resistant to cracking. Residents break off by neighborhood and compete to see who can plaster their section of the mosque the fastest. Starting early in the morning, young men and boys slather buckets full of banco along the mosque's walls, while women and girls carry water from the river to keep the banco from drying in the sun. The process is usually completed over several hours, and the winning neighborhood is awarded 50,000 West African francs, about US$90.
Photographer Annie Risemberg was in Djenné to document this year's replastering ceremony.