Greece's financial troubles are not over, but the city is attracting the young and ambitious.


Soak up the energy. Athens today is what Berlin was like 20 years ago—or at least, so say my middle-aged Berlin friends. Greece's financial troubles are not over, but the city keeps humming along, and is attracting the young and ambitious. Compared to some European capitals, rent in Athens is dirt cheap, and young Greeks and foreigners have flocked to the city to open cafes and restaurants, publish magazines, make art, and set up design studios. There are countless concerts, festivals, and exhibitions showcasing local and foreign talent.

Come off-season. In 2017, a record-breaking 30 million tourists came to Greece, most of them during the summer season. Summer in any Mediterranean city can be stiflingly hot, and Athens is most enjoyable when the weather has cooled and the tourists have thinned out. From October to April, you'll still get mild weather and clear, blue skies.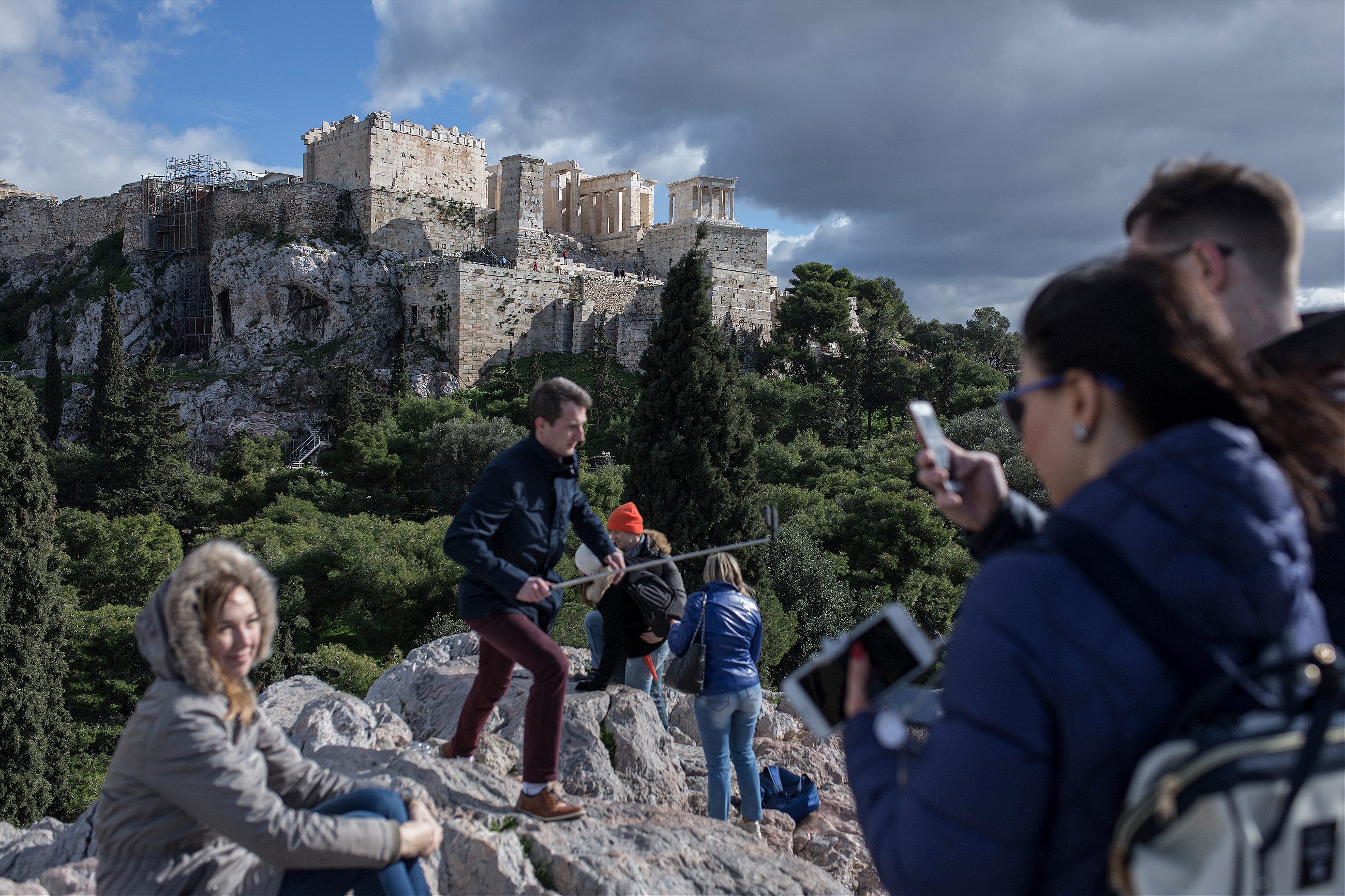 Learn something. This is the birthplace of democracy, Western civilization and philosophy, the Olympics, geometry, cartography—and that's just the start. So while staring at the city's jumble of sun-bleached rocks can be a meditative experience on its own, it's more rewarding with some historical context. Make your first stop the Acropolis Museum, 1000 feet from the Acropolis (currently, as ever, under renovation). It's worth it, particularly the Archaic Acropolis Gallery, which has an impressive collection of marble statues and reconstructed temples. (Bonus: blessedly camera-free, the museum offers relief from the selfie-stick jungle of the ruin-rich Monastiraki district.)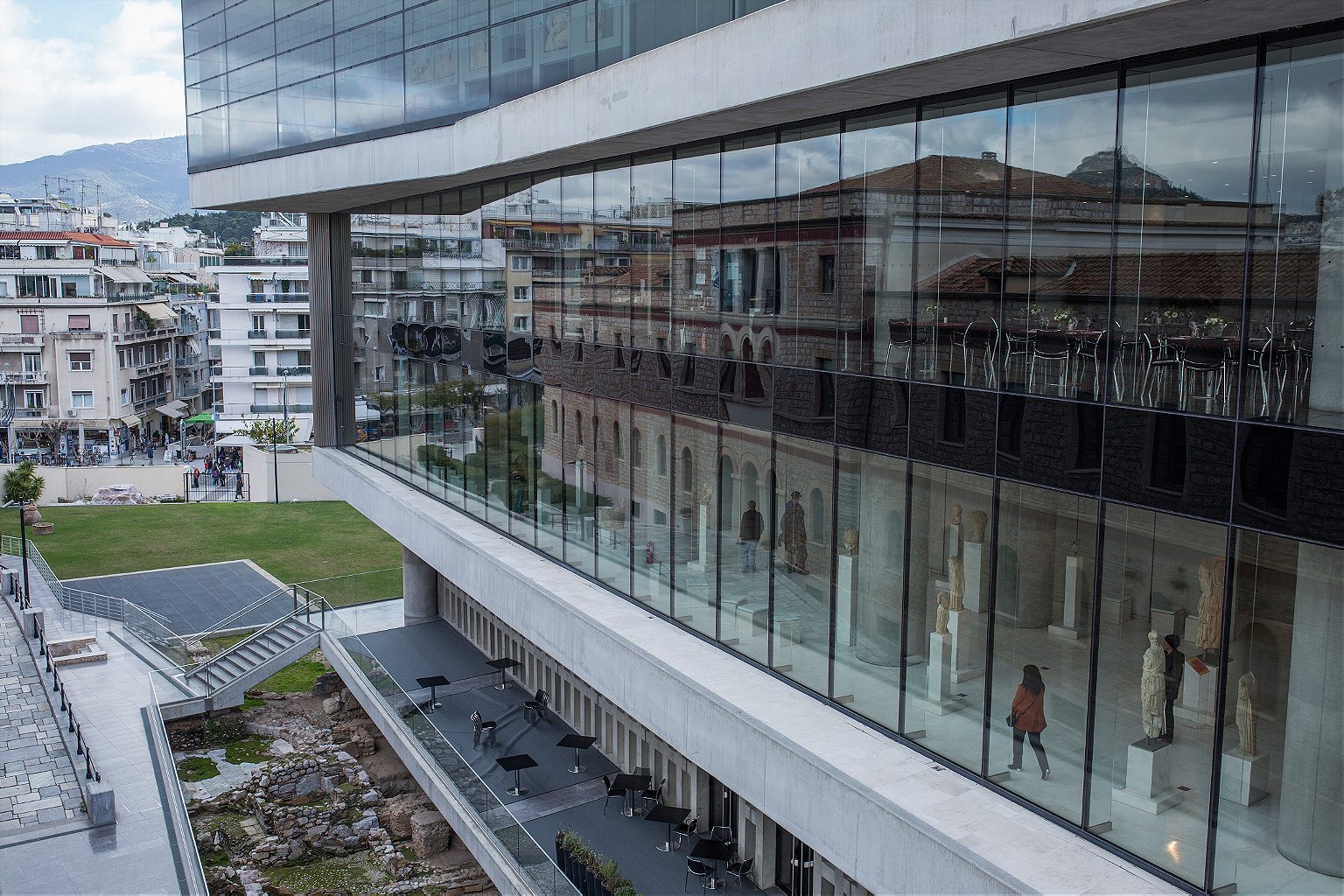 Be smart with your phone. If you like to travel with your cell phone, install Topos Text, an app that provides coordinates for over 5,000 historical sites in the Mediterranean region and links particular locations to the ancient works of literature set there.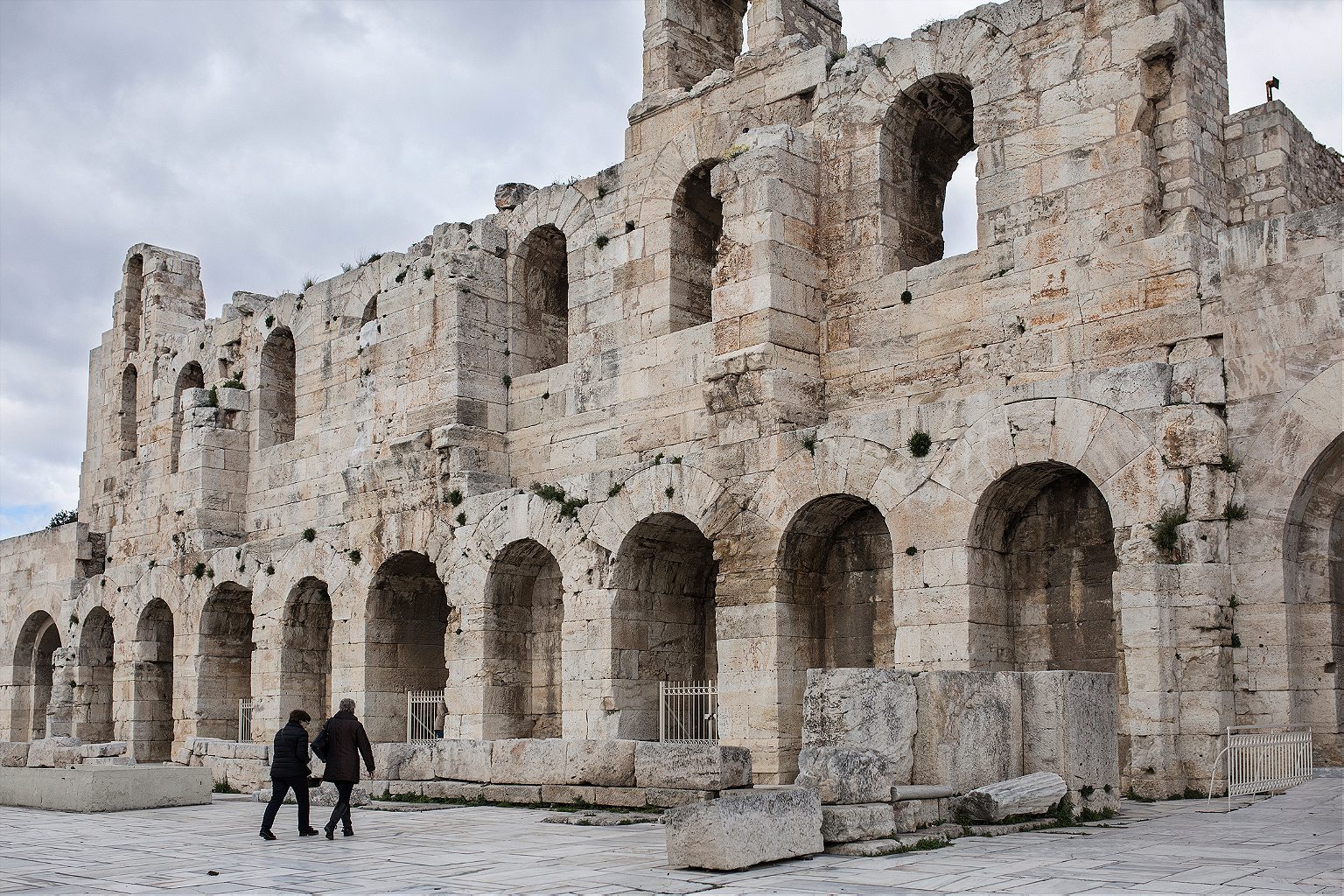 Do your part. Many Greeks are still burdened by the crippling austerity measures implemented after the 2010-2011 government debt crisis. So, buy Greek. Purchase olive oil and leather sandals and jars of honey. Head to Parthenis for drapey clothes that will make you look like you spent the last decade on sabbatical in Mykonos. Pick up a tongue-in-cheek design object from Greece is for Lovers. Purchase some delightfully packaged, high-quality herbs from Daphnis and Chloe. If you need beauty products, visit Apivita's flagship store in Kolonaki, which also has a library and a juice bar.

Spend cash. Greeks use cash more than any other country in the eurozone, not just for their daily shopping, but also for rent and bills. Fifty-seven percent of people still get paid in paper notes, and around 40 percent of Greeks pay their taxes that way, too. Vendors tend to prefer being paid in cash: receipts are obligatory (you'll notice the laminated signs pinned on every cash register), but skipping the plastic at smaller establishments sometimes means that the owner doesn't have to report the bill, saving both buyer and seller some taxes.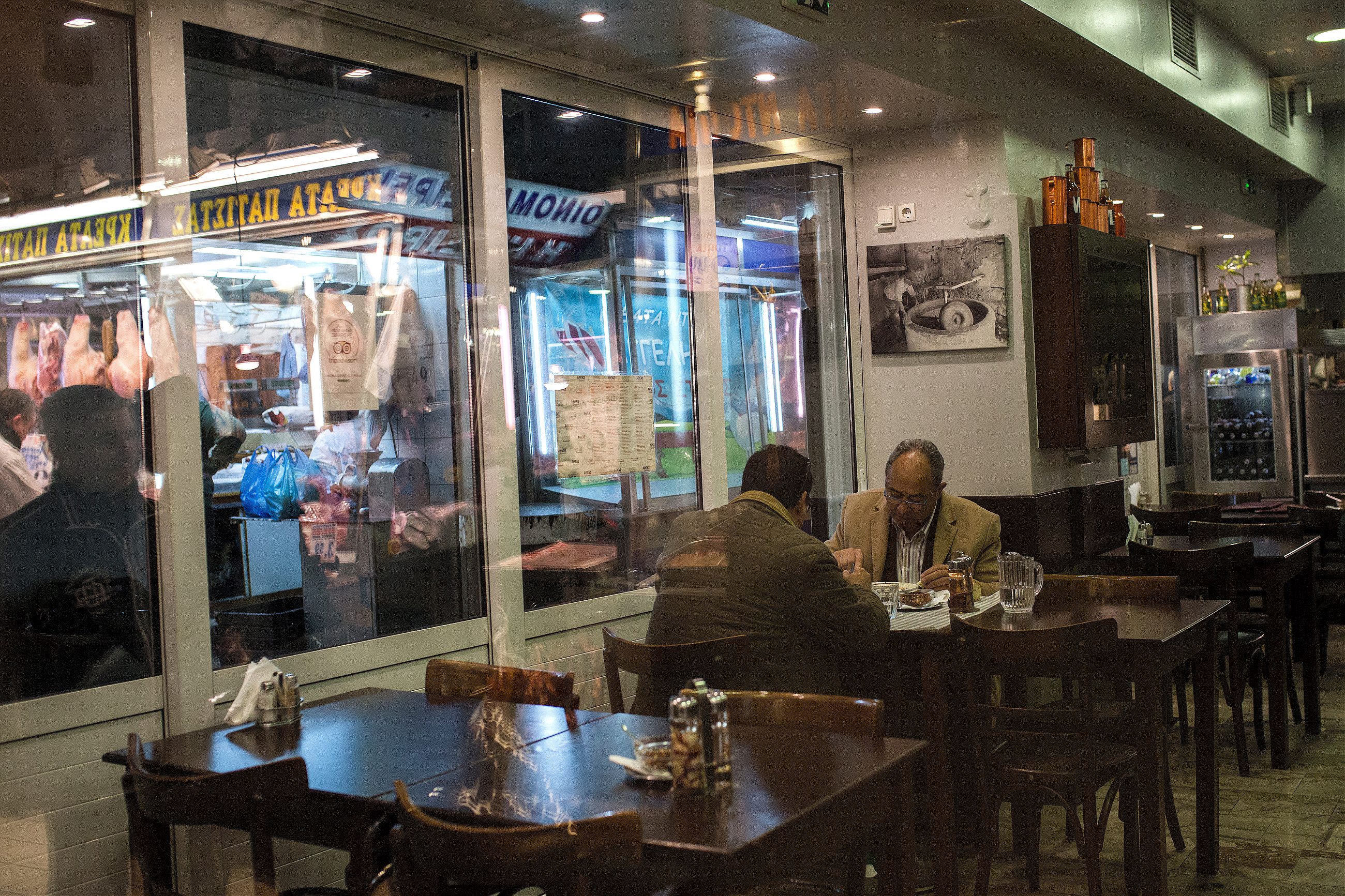 Fuel with coffee. There's a saying in Greek: "I'll pay the coffee, you pay the tavern!" (Whoever says it first picks up the smaller tab.) Coffee in Athens is a treat: the city has no shortage of top-rated cafes and expertly roasted beans. Taf is one of the first coffee roasters to come out of Athens, and their coffee is now sold all over the world. Another pioneer is Tailor Made, which has a cafe in Monastiraki. I'm partial to the cozy, literary cafe Little Tree Books & Coffee in the leafy Koukaki neighborhood near the Acropolis. If you want something more old-school, stop by any of the neighborhood Cafe Neos, where old men drink syrupy espressos and finger their komboloi (worry beads) for hours.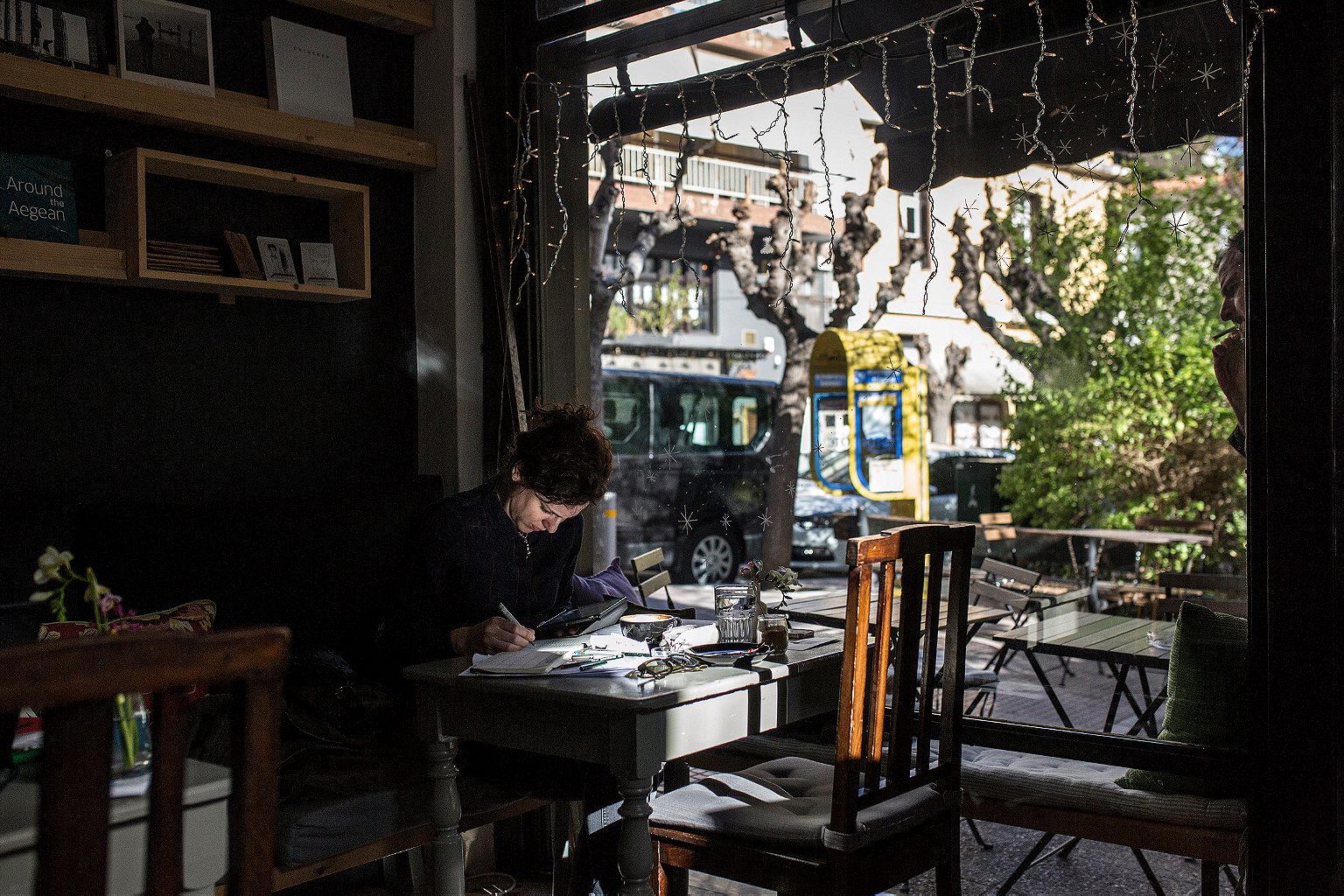 Eat well. Like many European capitals, Athens has succumbed to a city-wide wave of overpriced and mediocre food catering to tourists. But while it's not Crete or northern Greece, you can have some great meals here. For breakfast, head to Philos Athens, a concept store and cafe that serves the Greek version of a power breakfast: thick yogurt, pine-tree honey, and walnuts. If you prefer savory, purchase a pita (pie) from Ariston—the chicken version is particularly tasty. The city's best souvlaki is from Kosta's in Monastiraki, but this is no secret, so arrive early to avoid the lines—he usually sells out by 4 p.m. For melt-in-your-mouth bifteki (meatballs) head to the coastal suburb of Glyfada, where the chefs at George's Steak House have been serving grilled meatballs and fried potatoes for decades. The tiny Kolonaki Kalamaki serves wonderfully filling salads, expertly grilled pork chops, and fried potatoes dusted with oregano.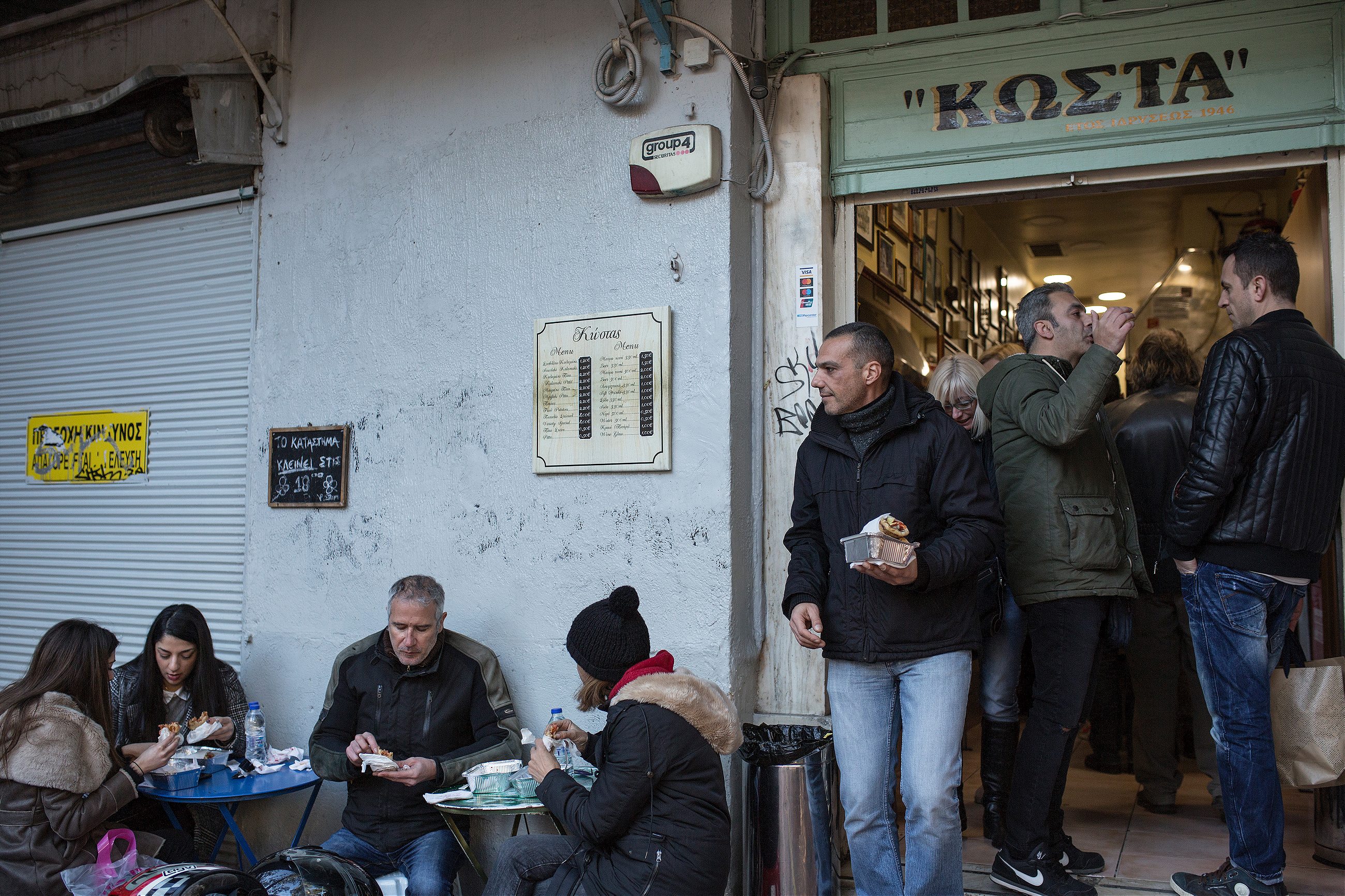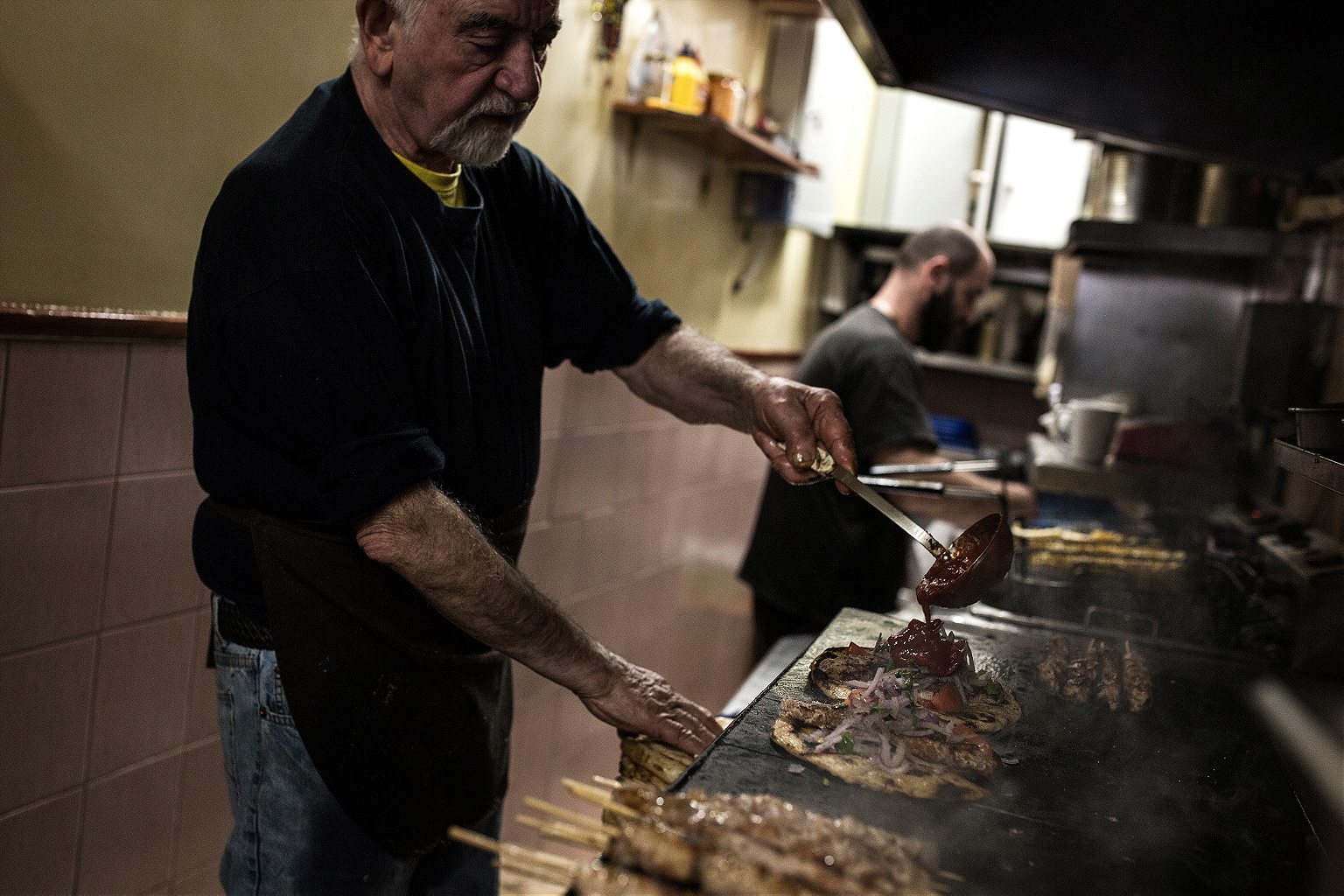 Go to market. If you have access to a kitchen, pick up some provisions at the best laiki (market) in Athens—the Saturday market in Exarchia. Under the bright orange tents, you'll find farmers selling large bundles of horta (wild greens), fleshy mushrooms, and giant pomegranates. The food is seasonal—citrus in the winter, berries in the summer—but there are always Chiquita bananas for sale. The Central Market in Athens is a wonderful place to rub elbows with Orthodox priests doing their weekly shopping, and a good spot to pick up fresh fish and seafood. For those who prefer objects to food, check out the Eleonas Flea Market. Tucked away in an industrial section of the city, you'll find a lot of junk but some great pieces too, including marble ashtrays, plaster busts, and old drachma notes.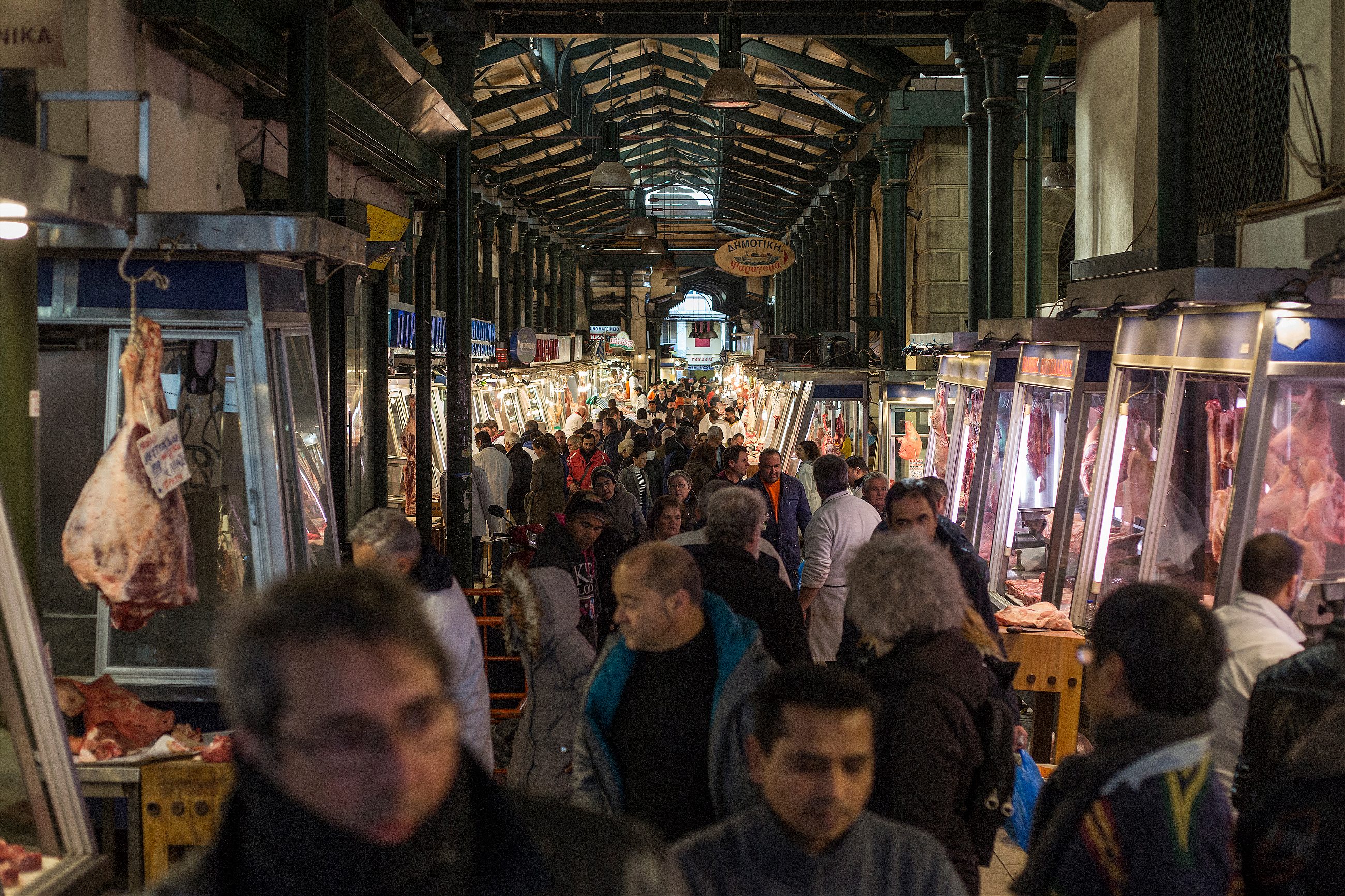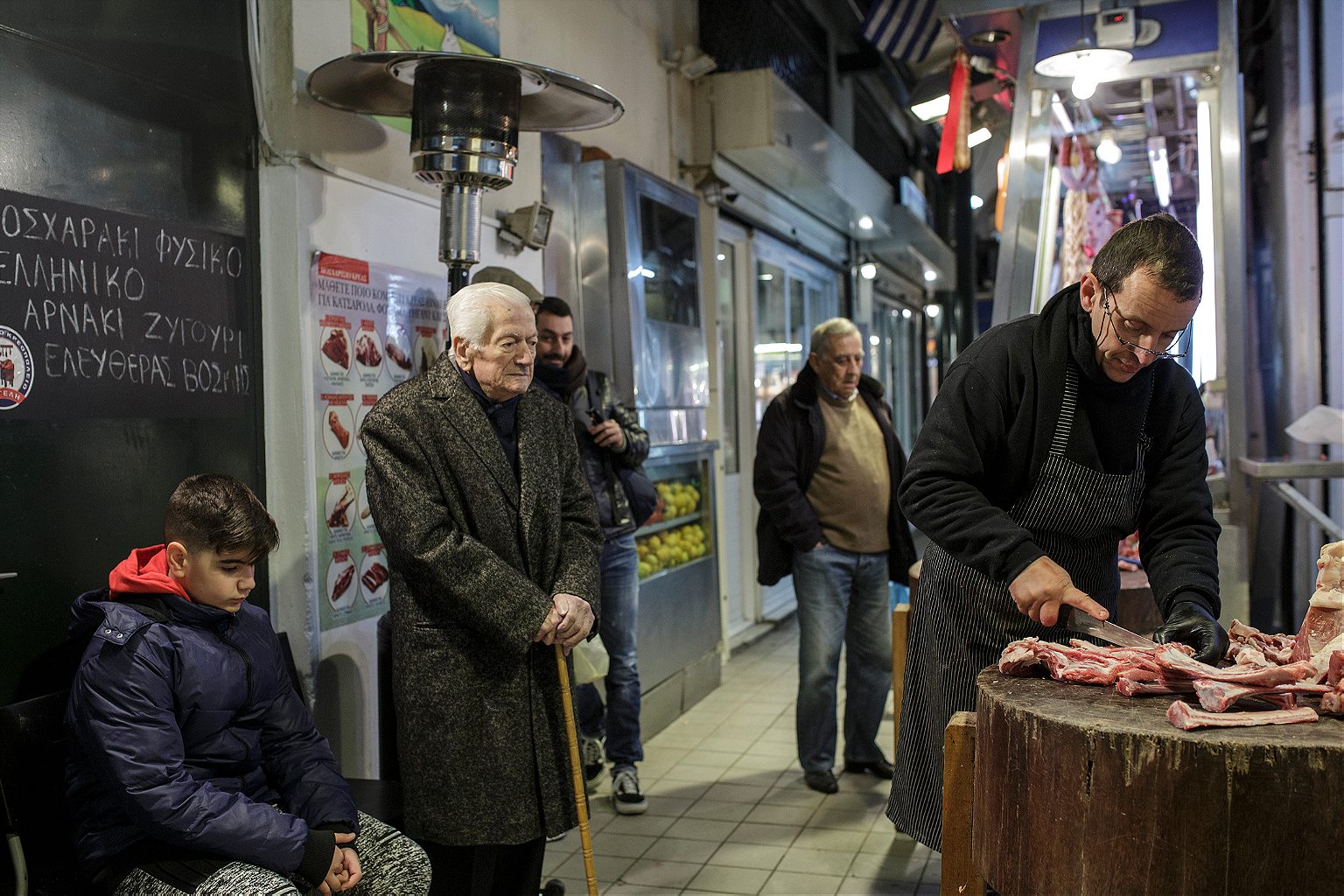 Embrace the anarchy… The central Athens neighborhood of Exarchia has a long history as an activist stronghold. It's a base for many artists and intellectuals, as well as several socialist, anti-fascist, and anarchist groups. Students gathered in Exarchia to protest Greece's military dictatorship in the 1960s and 70s, and there were riots there in 2008 after a 15-year-old boy was shot and killed by police officers. Protests (and occasional skirmishes) still happen here, with regular demonstrations against austerity measures, corruption, and the police—who normally steer clear of the area to avoid being pelted with rocks (and worse) and sit on the neighborhood's edges in full riot gear. The U.S. Embassy in Athens warns American citizens to "exercise caution" around Exarchia Square, and it's a good idea to check that protests aren't brewing when you're there (such as during the annual commemoration of the 1973 student uprising on Nov. 17), but you should visit if you can. This is a neighborhood worthy of a deep dive, full of independent bookstores, cafes, cinemas, community gardens and centers, squats, and impressive graffiti.

…and the aristocracy. Greece's royal family is alive and well (albeit residing in London and well outside Greek politics), and there are some delightful haunts that recall aristocratic Athens. Head to Zonars, a gorgeous Art Deco bar and restaurant built in 1939 and once the stomping ground for the likes of Sophia Loren, Melina Merkouri, and Anthony Quinn. It was recently refurbished but retains its original charm, down to the fur-clad old ladies eating chocolate ice-cream out of metal bowls. The opulent Hotel Grande Bretagne—once the Nazis' Athens headquarters during World War Two—was restored in 2003, and now has a high-end rooftop restaurant with stunning views of the Acropolis.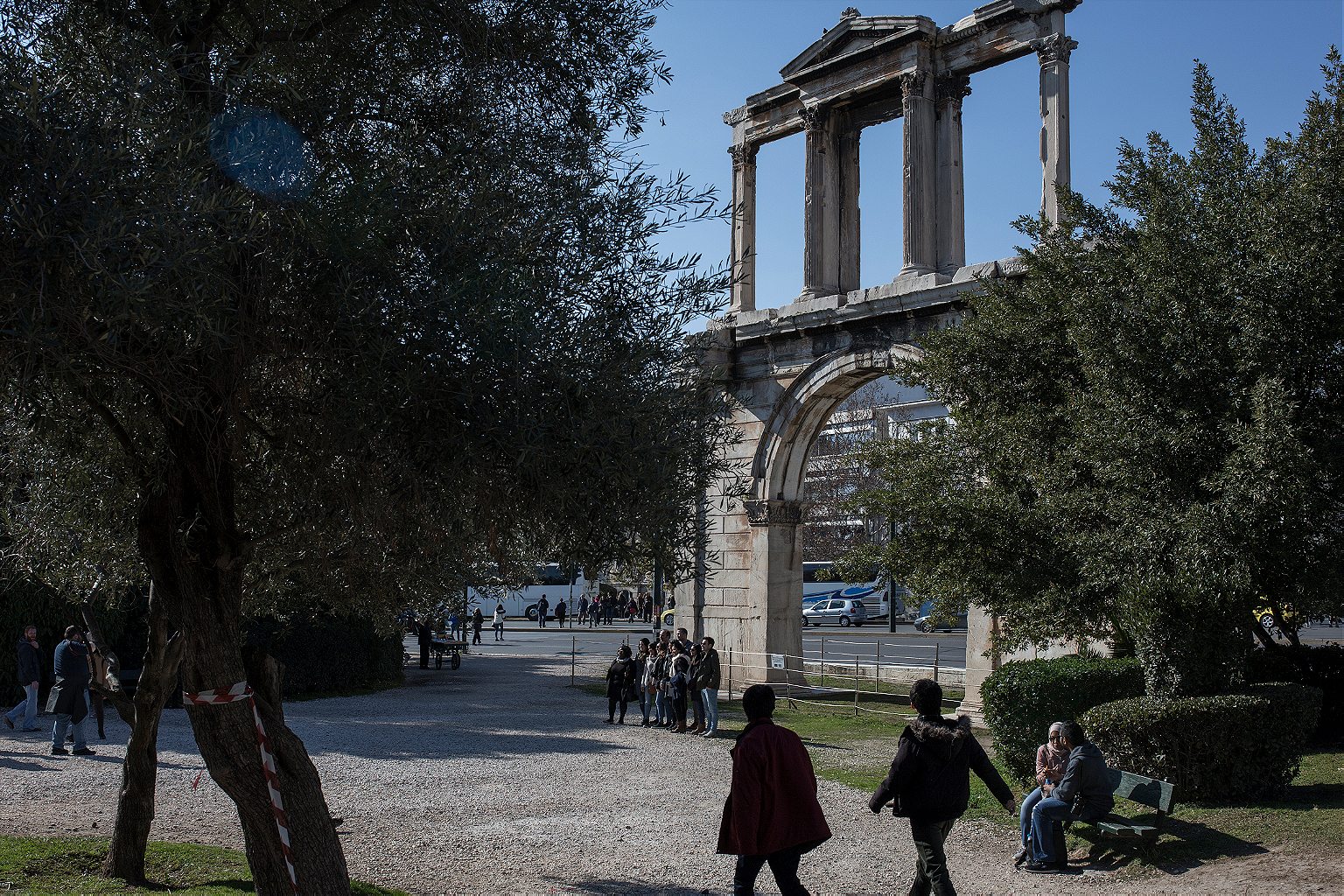 Get out of the center for park life. If it's nature you want, you'll have to head well outside the city center to places like the leafy Diomidous Botanical Gardens. There are few truly enjoyable green spaces in Athens, although Filoupappou Hill makes a nice spot for a picnic. Some of the city's other public places, such as Victoria Square and Pedion tou Arios, are well-known for drug-dealing and/or prostitution. Note that the police do not go into these areas. Some activist groups go in to try to help young refugees who have been forced into prostitution, or to supply addicts with hygienic drug kits, but these parks are generally regarded as no-go zones.

Check the water. In September 2017, a 45-year-old oil tanker sank off of Salamina island to the west of Athens, spilling 25,000 tons of oil and marine gas into the Saronic Gulf and contaminating the sea for miles. It was the worst Greek oil spill in years, forcing many coastal businesses to shut down and causing immeasurable damage to marine life. Experts say it could take years before the ecological damage is undone. It's still being cleaned up, and in the meantime, avoid swimming in Athens' coastal suburbs. But, you can—and should!—still eat fish from other parts of Greece. Sardelles in the Gazi neighborhood serves up grilled crustaceans and taramasalata (fish roe salad), and Afroparso, in the northern suburb of Neo Iraklio, serves a delicious, tangerine-colored scorpionfish risotto.

Don't dismiss the wine. With roughly 6,500 years of wine production, there's a lot more to Greek wine than the Mediterranean Manischewitz that is retsina. Distribution outside of Greece is still limited, so seize the opportunity to drink in Athens, where a string of wine bars have popped up across the city. My favorite is Heteroclito, a cozy, woman-staffed bar that serves only Greek wines. Trust the advice of the knowledgeable bartenders, who will send you off with a Turkish delight-esque candy called matzouni. Another standout is Yoleni's, a seven-story gastronomical wonderland with a basement wine bar serving 400 Greek wines.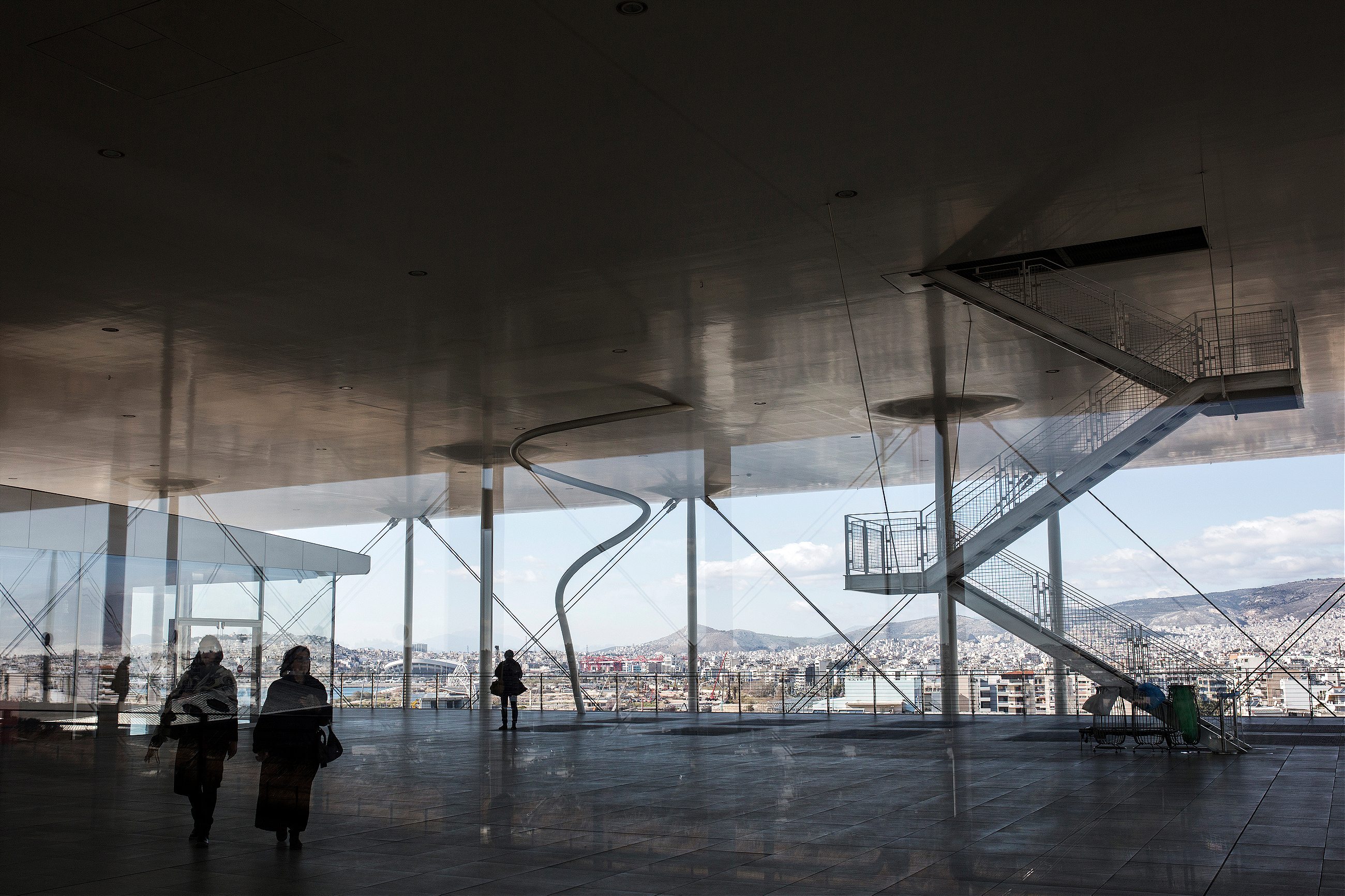 Spend a day with the Niarchos family. If you're an uncultured swine like me, you might only remember Stavros Niarchos as Mary-Kate Olsen's on-again-off again boyfriend in 2005. Turns out he's the third Stavros Niarchos, and his shipping magnate family, one of the richest clans in Greece, have been busy establishing a foundation and completing the Stavros Niarchos Foundation Cultural Center (SNFCC). The multifunctional complex has swiftly become a landmark: both the National Opera and National Library of Greece were relocated to the modernist structure. You can end your visit with a lazy bike ride through the SNFCC's huge park. You can rent bikes on-site, and check the SNFCC website for updates on cultural events and programs.

Use your feet. Driving in Athens is not for the faint-hearted. Buses and vehicles jostle for space, pedestrians dart into the street, and just when you think you've gotten the hang of it, a motorbike blasts by, narrowly missing you. The metro is cheap (1.40 euros for a 90-minute ride) and a lot of stations have archaeological exhibits, but it doesn't cover the whole city. My preferred mode of transportation is walking for miles. However, Athenian sidewalks are tiny, often full of parked cars, and have at least three different textured tiles on each street. If you are traveling in a wheelchair or with a stroller, be aware that maneuvering may be difficult or nearly impossible in some neighborhoods.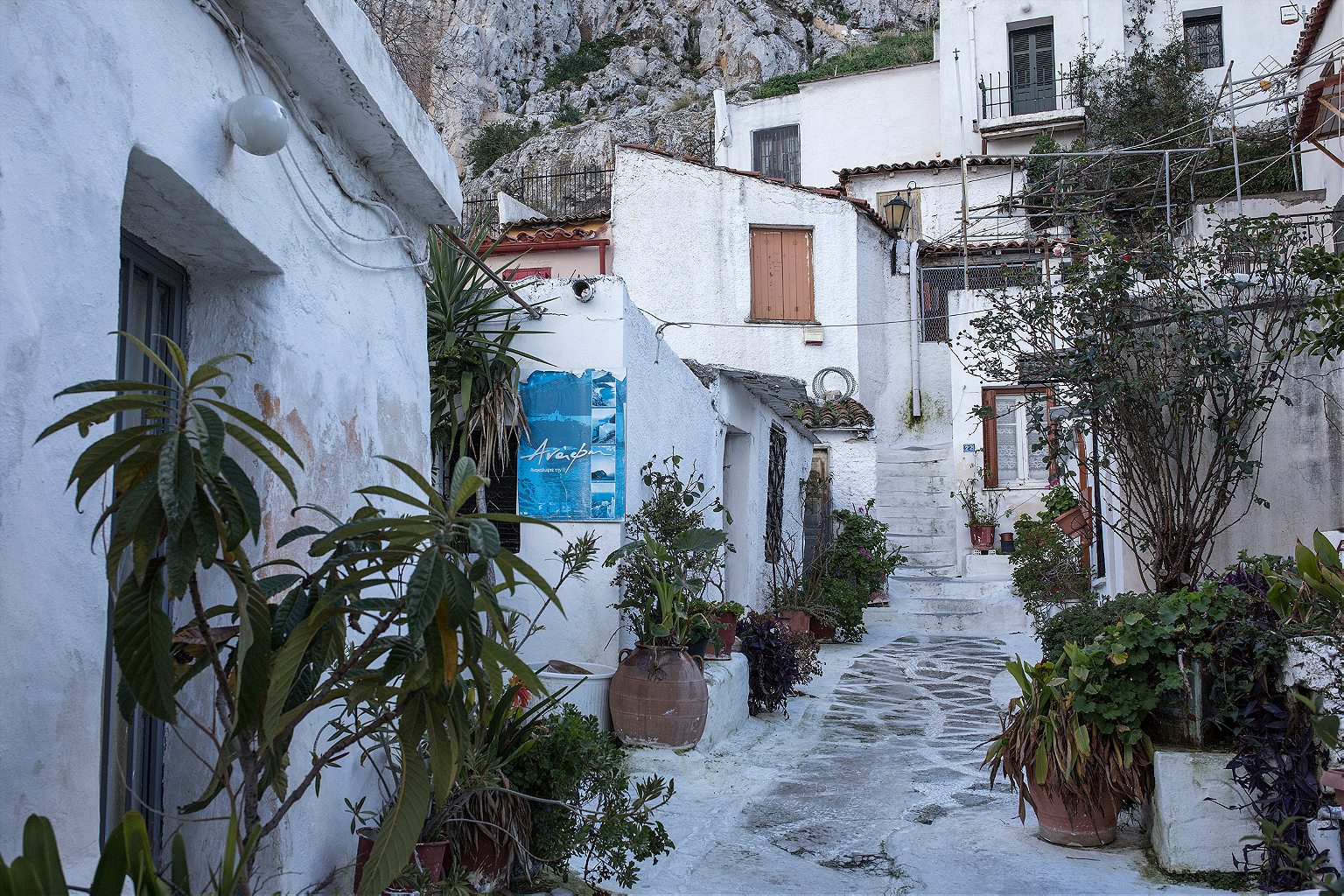 Head for the rooftops. Legend has it that during construction of the Acropolis, a piece of limestone fell out of the goddess Athena's hand, creating Mount Lycabettus. Climb the 300 meters (984 feet) or take the funicular to the top. On clear days, you can see the sea, but avoid weekends and sunsets, when the crowds are at full strength. If you want a good cocktail with a view of Acropolis, head to A is for Athens; if you prefer coffee, take the elevator to the roof garden at Ziller's. The Hilton Hotel's Galaxy Bar offers a stunning vista of the city, but the clientele is mostly hotel guests obstructing the view with their phones. And if you're bored of the views (what?!) but still want the breeze in your hair, catch a film at Cine Paris in Philomousou Etairias Square, Athens' first outdoor cinema, opened by a hairdresser in the 1920s on the ground floor of the building. It was shuttered in the 1960s, but then moved upstairs in the mid-1980s.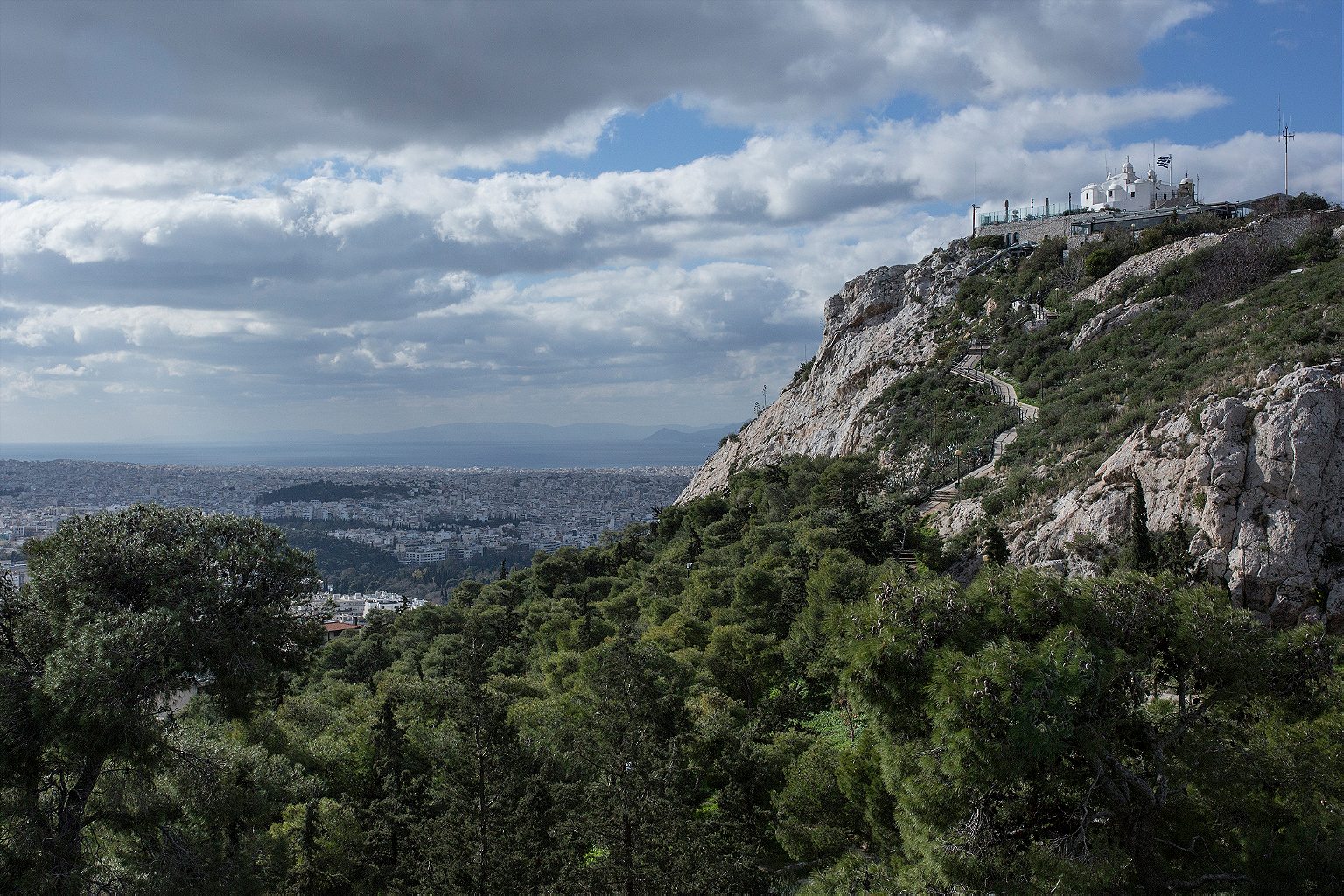 Duck into a stoa. These covered walkways were a fixture in ancient Greek architecture. Often designed for public use and framed by marble columns, stoas evolved to hold interior shops and offices. Though most of the remnants of ancient Greece are several feet underground, modern Athens has its fair share of stoas, which are now made of cement and metal. The economic crisis forced many interior stoa shops to close, but there's been a small renaissance. Behind the Greek Stock Exchange you'll find a small stoa with a bakery, a dusty travel agency, and Kasseta Record Shop, a tiny shop with a curated collection of vinyl. (Every once in a while, the store throws a semi-secret dance party in the stoa.) Stoa Emporiou has a surreal neon-light installation.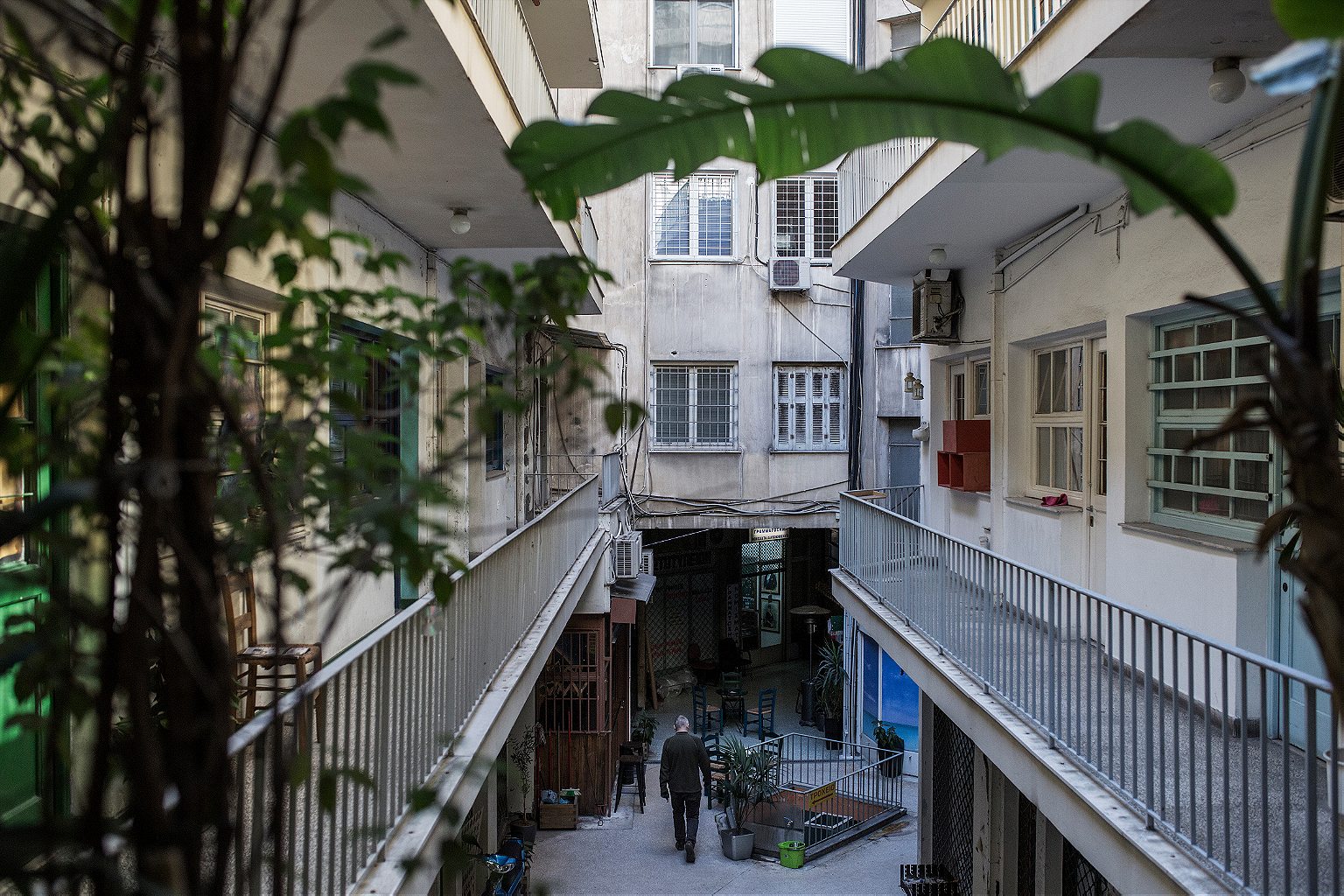 Pick up a book. Athens' commitment to reading and its "outstanding quality" of literary activities made it UNESCO's World Book Capital in 2018. Greek intellectualism is part of a millennia-old tradition of critical thinking, philosophy, and literature, and books (and the debates over them) are woven into the fabric of Greece—many periptero (bodegas) sell books. Visit the sumptuously decorated Hellenic Library at the Onassis Foundation, which has 2,500 travel books describing the Mediterranean region from the 16th century onwards. There are also dozens of independent booksellers and publishers across Athens, with a concentration of leftist bookshops in Exarchia. Sadly, the economic crisis has affected the book industry, and several publishers and shops have had to close their doors. On a positive note, poetry remains popular, and poetry book production has significantly increased in the last few years.


Prepare your lungs. Though Greeks have been abandoning cigarettes in record numbers, they are still the 14th-heaviest smokers in the world, with Greece wedged between Azerbaijan and South Korea on the global chart of cigarette consumption per capita. In 2008, the government passed a smoking ban so egregiously and continuously flouted that the Deputy Health Minister, Pavlos Polakis, recently smoked on camera during a press conference. Technically, you're not allowed to smoke in indoor public places and establishments face high fines for not complying, but some have found ways around the law. One enterprising smoker realized that if he created his own political party and thus, a party meeting space, smokers in his cafe could continue to puff away unmolested: enter Booze Cooperativa, a cafe/bar that hosts art exhibits and concerts for the hip and beautiful, under a cloud of smoke.   


Get on a boat. One of the best things about Athens is that it's a 20-minute metro ride to Piraeus port, a hub for ferry lines heading to dozens of Greece's 6,000 islands. Several are only a few hours (or less) from Athens. For true relaxation, head to Hydra, a tiny, vehicle-free island where Leonard Cohen lived for a decade. Or catch a ride to Andros or Kea, where you can hike through the island's mountainous landscape. You can also take the high-speed ferry to Mykonos in a little over two hours. Prices are seasonal: you need to book in advance for summer travel. (Deep discounts are on offer in winter!)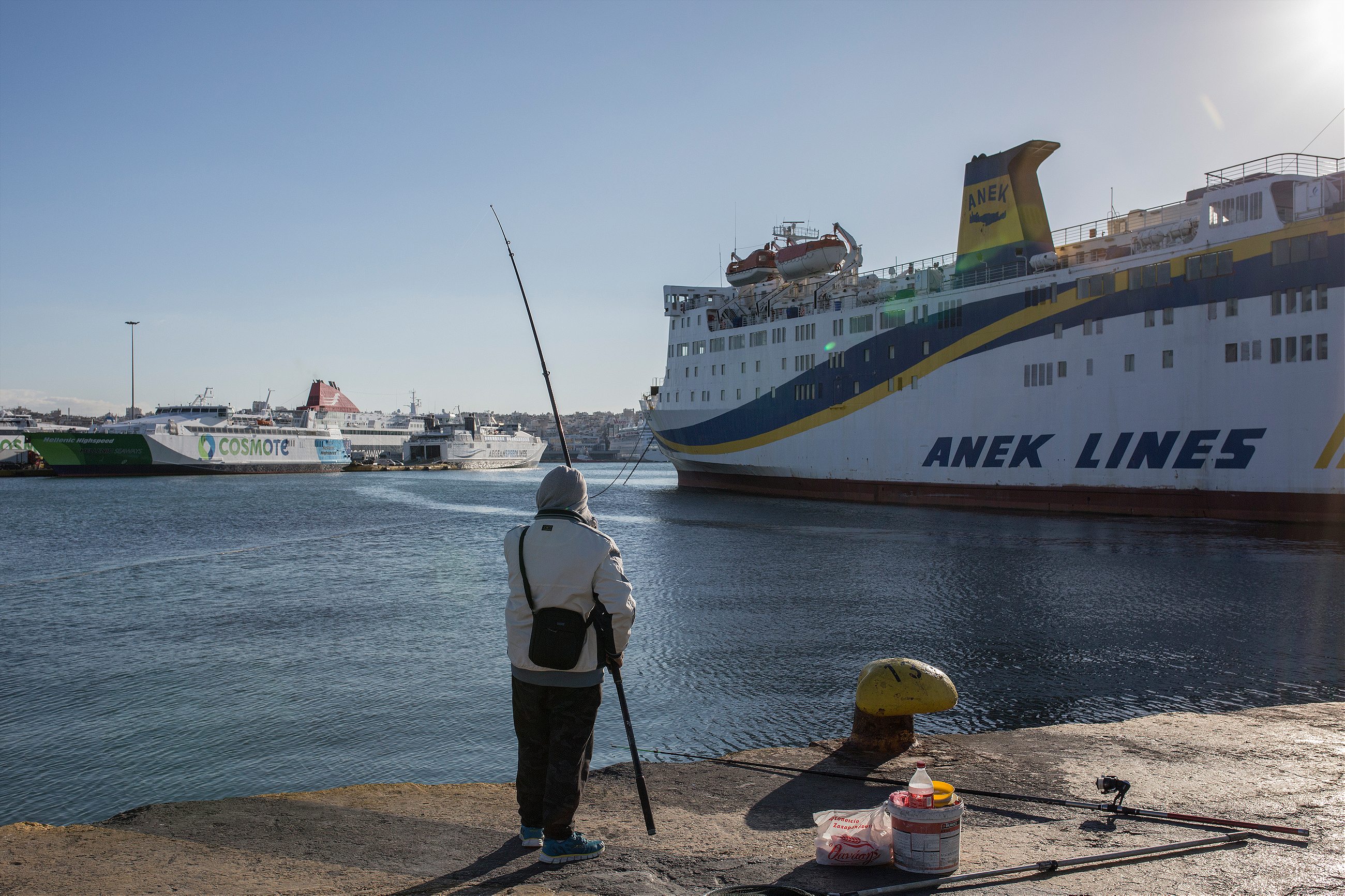 Be kind. Though Greece is mostly a transit country for the millions of refugees trying to reach other nations in Europe, tens of thousands are stuck here, because some EU countries have shut their borders or slowed down the asylum process. Thousands of refugees live in Athens in conditions that have gone from bad to worse. The Elliniko camp, housed in an old airport outside of Athens, was cleared in June, and the community-run City Plaza squat was raided in May. Organizations such as the Melissa Network and The Orange House work with and support refugees. (If you would like to volunteer with one, check out this helpful list.) You can also donate money, clothes, or books—check with the organization first. Most importantly, be kind to the people you meet. In Athens, you really don't know anyone's story.