Our correspondent spent a Sunday at the Arena—the Arab world's signature battle rap competition in Lebanon. Come for the politics, stay for the sick burns.
The line outside Station Beirut on a recent Sunday night snaked out the door. The live art space, tucked between warehouses and the highway, is in an industrial part of the city. The crowd's sweatshirts and flat-brim caps seemed incongruous with the desolate surroundings. Hordes of excited teenagers waited to be let in, ticket money clutched in their hands. Inside, the fifth session of the Middle East's most prominent rap battle league—The Arena—was about to begin.
Battle rap leagues are popping up throughout the Middle East. But in recent years, Lebanon has stood out as an official venue for international competitions. Arab rappers say they can discuss politics freely here, unlike in some of the other countries in the region—and that makes the capital city of Beirut a hub for regional artists.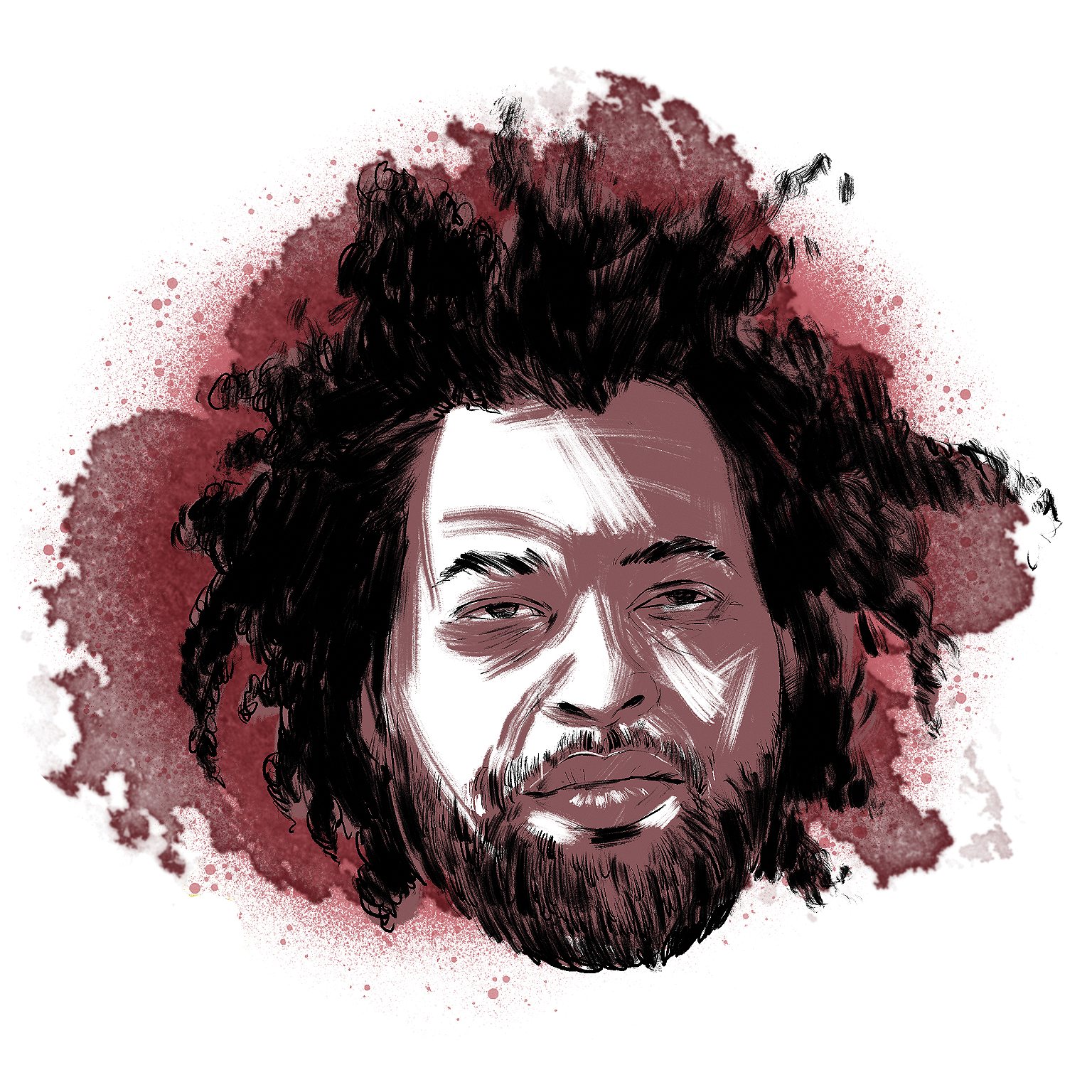 "It's part of our culture already to have battles between two wordsmiths, whether it be by tearing each other down or building each other up," said Chyno, the 33-year old Syrian-Filipino rapper behind the Arena. In pre-Islamic times, he added, Arab poets would hold battles in which they went head-to-head in a game of wits.
Chyno has been working to establish the Arena since its first battle on a set of stairs in Mar Mikhael in 2015. At the time, he helped organize a battle between visiting Lebanese American rapper Dizaster and Edd Abbas, the co-frontman of Fareeq El Atrash, an Arabic hip-hop group also fronted by Chyno. Already well-known on the American rap battle scene, Dizaster was stepping out of his comfort zone, trading verses in Arabic for the first time. At the time, the impromptu battle was seen as a big step forward for the nascent Lebanese scene, as it was one of the first times an international battle rapper visited the country.
Since then, the league has grown under Chyno's partnership with Joe Hajj, who handles the videography and editing while Chyno recruits talent and manages the project's finances. With nearly 300 audience members in attendance at the most recent event, their baby is now a full-fledged toddler. Previous performances were smaller and attended solely by passionate hip-hop heads. It's a juggling act, as Chyno spends time touring Europe and working on his solo career, but after the most recent event on last month, the co-creators felt that they have established momentum with sponsorships by Red Bull and local eateries.
As the rappers trade disses and ciphers, the crowd squeezes around them in a circle. During particularly heated rounds, the clutch of listeners presses closer together, and when someone's remark hits or is exceptionally cutting, the room buzzes with energy.
Arabic hip-hop was first popularized nearly 20 years ago by the Palestinian group DAM, whose lyrics and videos highlighted the struggle and pain Palestinians were forced to endure in their own country (I broke the law? No, the law broke me). The recent popularity of an Arabic battle league is a step forward in claiming this genre of music that, in some ways, is predisposed to discussing politics and oppression.
At times, the freedom of speech that draws artists here leads to sexist or homophobic comments, but the founders argue that having a debate over controversial topics will lead to more openness and acceptance in the future.
Although the event has a host, there were no formal judges that night. The organizers said they want the audience to be the judge and build a conversation—and a community—around these battles. The Arena plans to upload the battles online in the next few weeks, allowing users to comment and share their thoughts. "The debate on the page is very important," Chyno said.
Meet the rappers who battled at the Arena.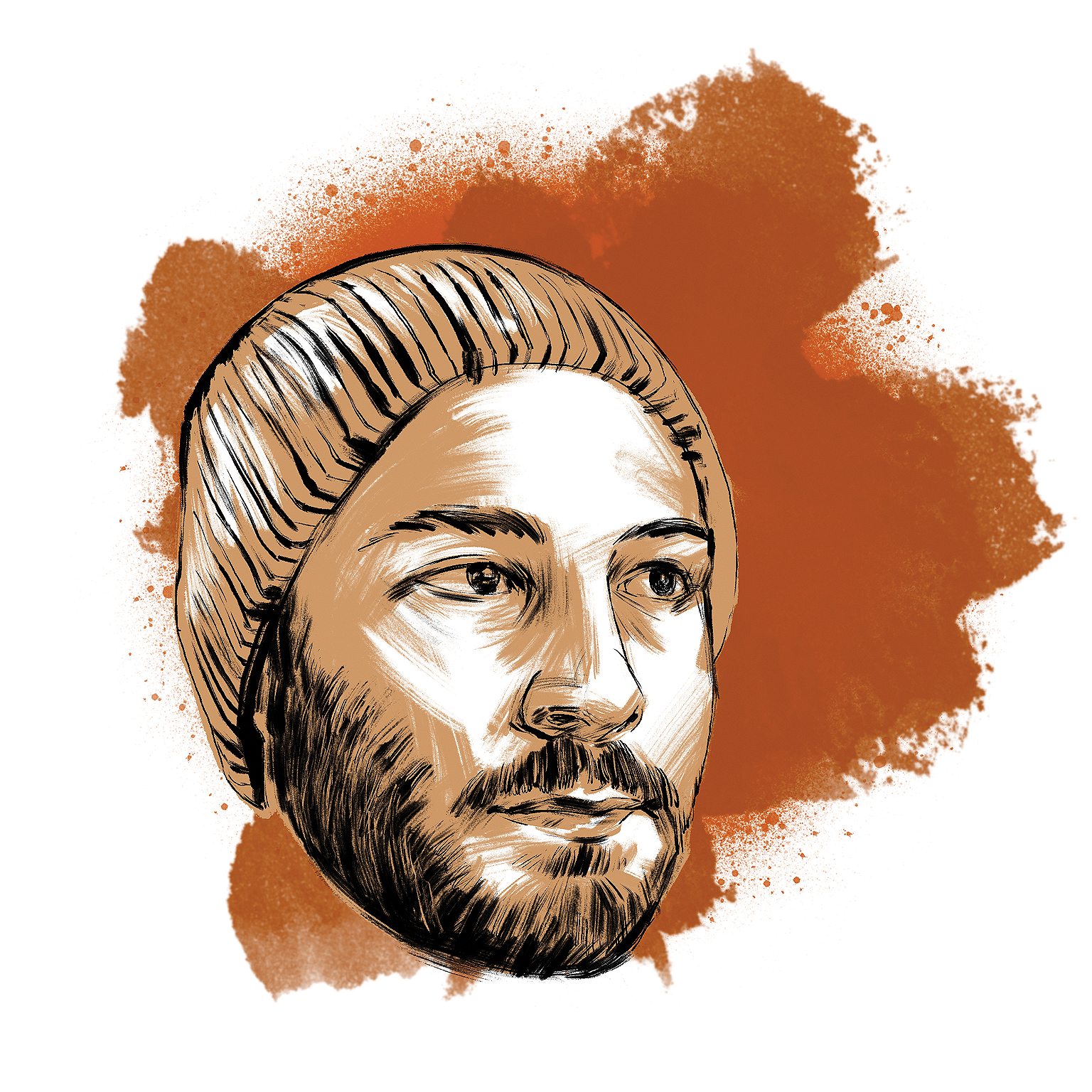 Deeb, 33, Egypt
The Egyptian rapper was stepping into new territory when he took the stage for his first-ever battle rap on Sunday night. Deeb, who works in media advertising when he is not performing, is known for his political lyrics. Many Egyptians came to know—and love—him during the revolution in 2011, when he took to Tahrir Square and encouraged the protests with his music. One particular song, Masrah Deeb, became a crowd favorite in Tahrir. (I'm not a dictator / Deeb's a doctor, in the beats department / my specialty is folklore).
During the battle last month, Deeb had a rough start, but he quickly recovered, finding his swagger against the Lebanese artist BeatLaLipos. Although his shirt claims "But I'm not a battle rapper," by the last round, many in the audience would have disagreed.
Sickest Line: Synaptik called you Mario, I don't agree with that comparison / You're more like Yoshi because you get ridden on.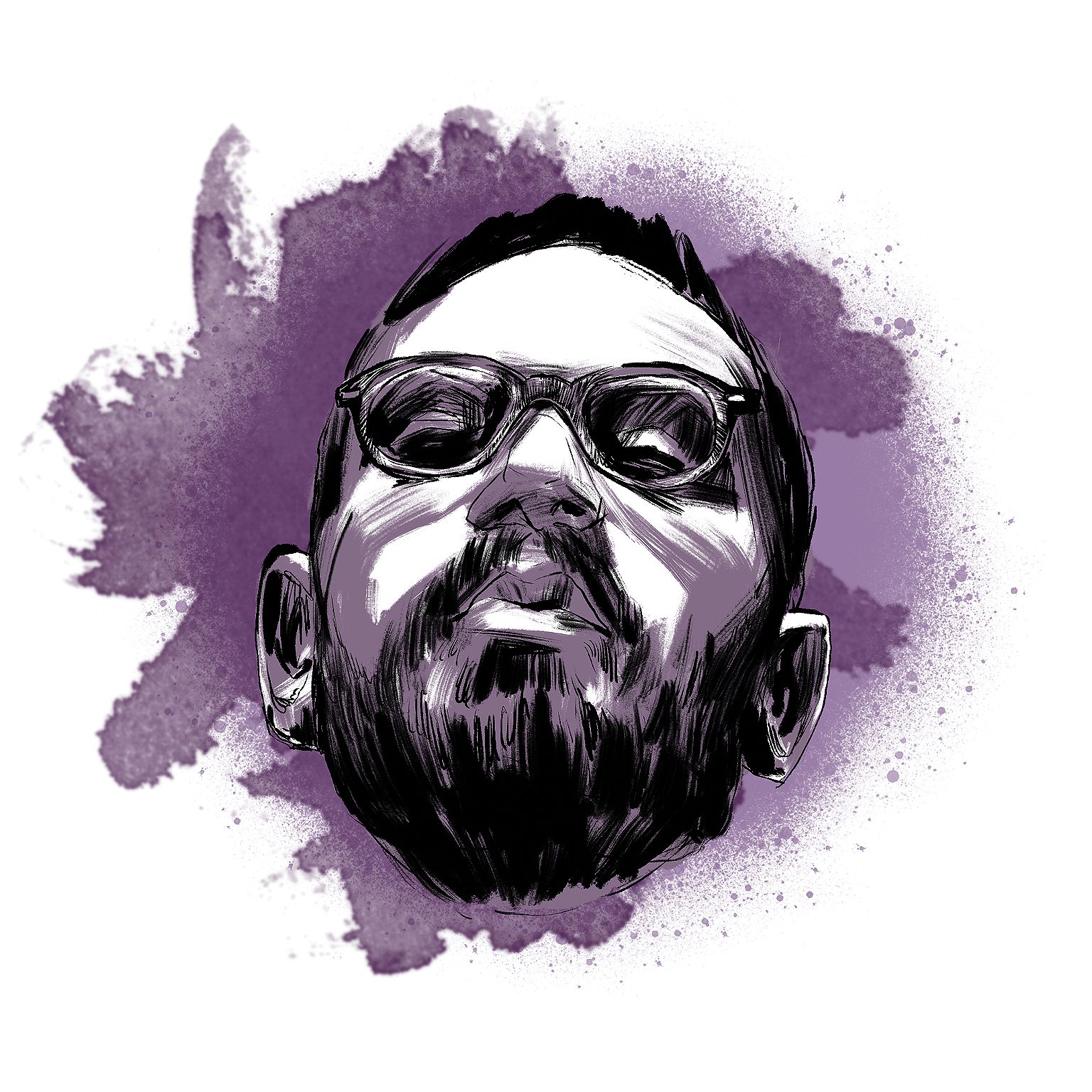 Muhandas, who is attending graduate school for public policy, is a newcomer on the Lebanese hip-hop scene, but his reputation grew after a performance at the Arena two years ago.
Hailing from the conservative city of Saida, Muhandas was paired with known Beiruti street rapper Kalash, in what many considered to be the main event of the night. His love for hip-hop was evident throughout the exchange, as he paced back and forth listening to his opponents' insults. With his trademark round glasses, he looked more like a professor than a musician, but when it was his turn to rap, his witty, original lyrics made it clear that he belonged on the stage.
Sickest Burn: The difference between my linguistic skills is the difference between .wav and .mp3 / Now it's obvious here who is Alpha and who is MTC.
(Alpha and MTC are the two largest telecommunications companies in Lebanon.)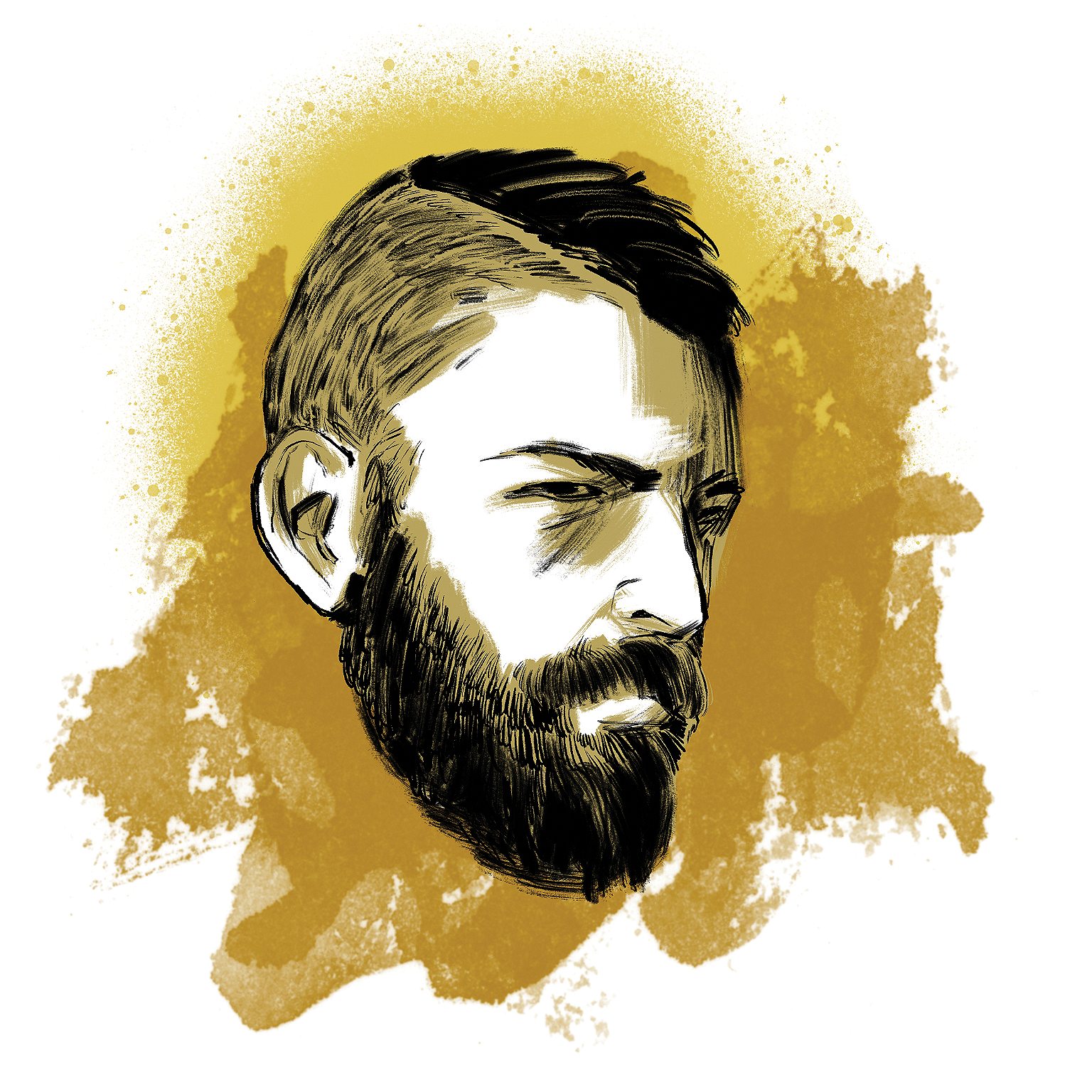 Kalash, 26, Lebanon
In his first-ever battle rap, Kalash impressed the crowds with his lyrical skills and punchlines. The Lebanese artist, a graphic design teacher by profession, is known to be more of a traditional hip-hop artist, so many in the crowd were excited to see how his skills translated to the battle rap format. Popular with the younger crowd, Kalash's battle against Muhandas was advertised as the main event of the night.
Kalash didn't disappoint. With a tight shirt, groomed beard and electric one-liners, Kalash was a natural during the battle, trading insults like "Gandhi had a vision, you only had his glasses."
Sickest Line: When me and my friends in Roumieh were writing lines behind bars, you were mixing drinks and cleaning glasses behind bars.
(Roumieh is the largest and most notorious prison in Lebanon.)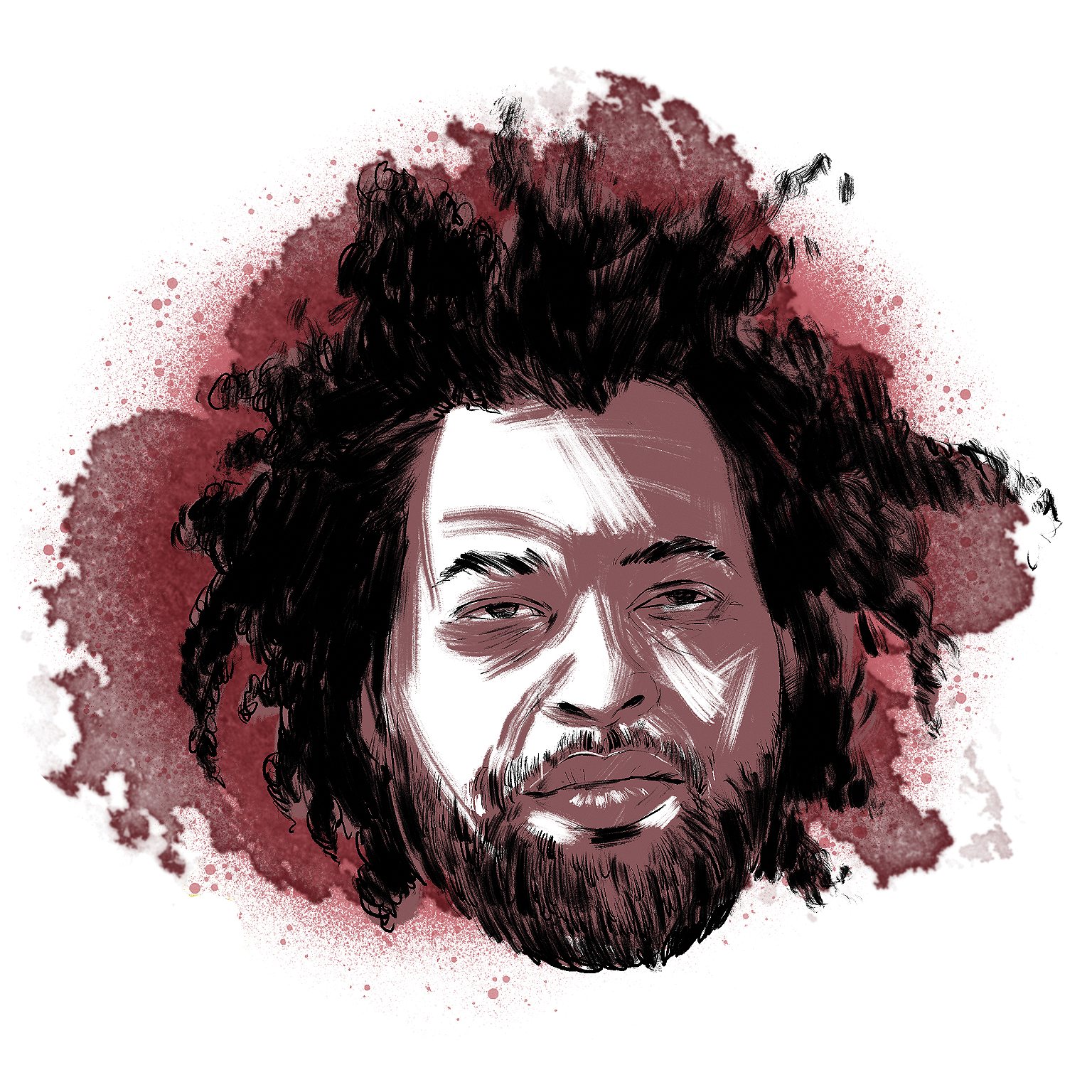 The co-frontman of Fareeq al Atrash, the Lebanese funk instrumental hip-hop group, Edd Abbas has been a household name in the national hip-hop scene for over a decade. Abbas, who holds dual Ivorian and Lebanese citizenship, recently relocated to Côte d'Ivoire, but he was back in town at the Arena, taking on Palestinian-Jordanian rapper Kazz.
Comfortable with his hometown crowd, Abbas drew the audience into action early on, coaxing them into a call-and-response. The audience taunted his opponent with the phrase, "you're so skinny, you're so weak." After rhyming for a while, he brought the call-and-response back for his last round, and the audience happily obliged.
Sickest Line: There isn't a Lebanese without a gun or rifle… even the concrete is armed.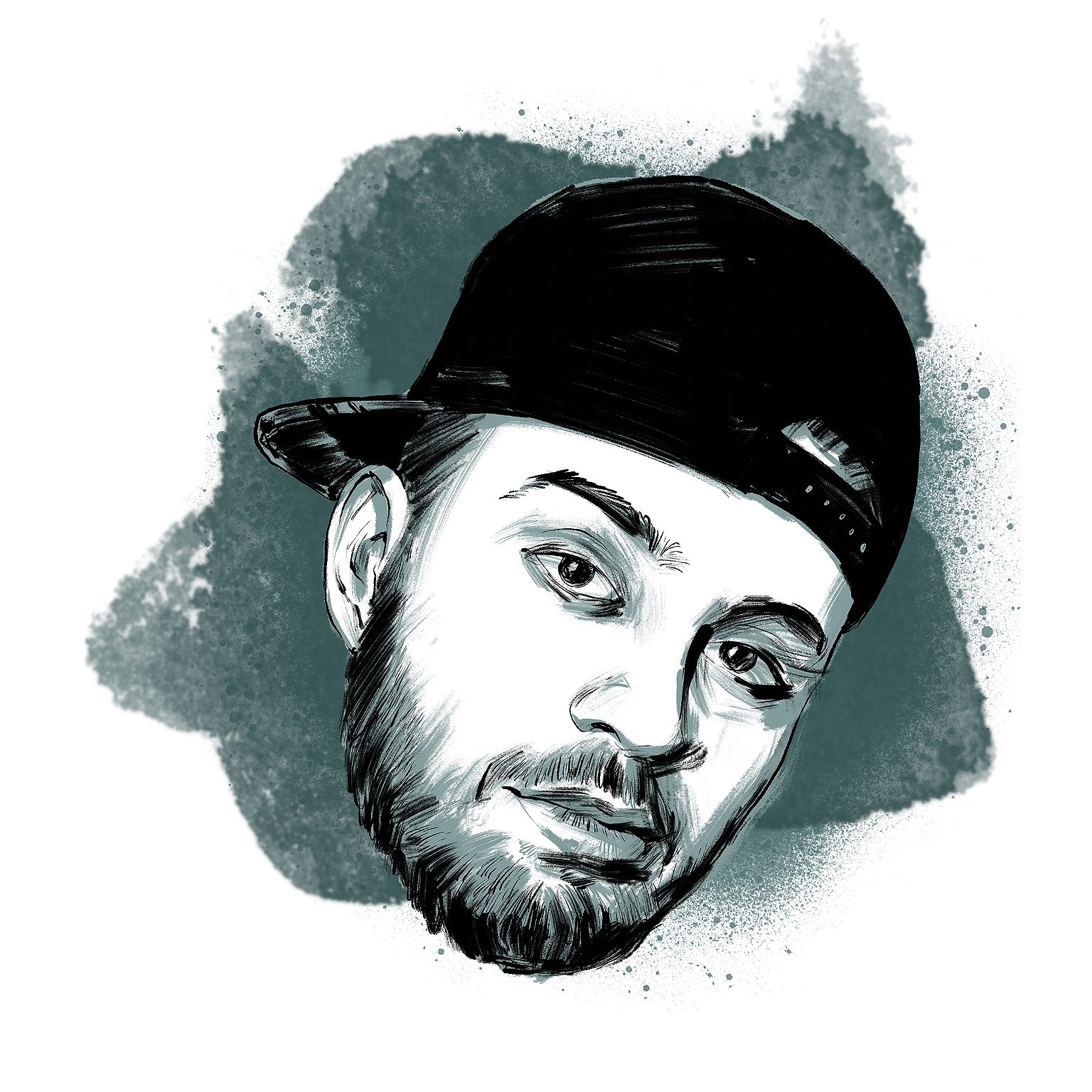 Synaptik is a Jordanian rapper known for his melodic hip-hop. On stage, he raps like a storyteller, delivering lines to a rapt audience. Offstage, he is completing his studies to become a doctor.
Although his showdown with Darwish was meant to be more of a praise battle—in which rappers exchange compliments—he couldn't help but inject some sarcasm into his lines: "the rap scene in the Arab world was whack and old school, but then when Mr. Darwish came, he enlightened it."
Sickest Praise: Darwish, my brother is the son of the profession / Firas al Sawwah, one of the most important minds of our generation / One time, they asked Doctor Firas what the most important achievement in his life was / He looked at the camera and said, "Hani."
(Firas al Sawwah is a well-known Syrian author. Hani is Darwish's real name.)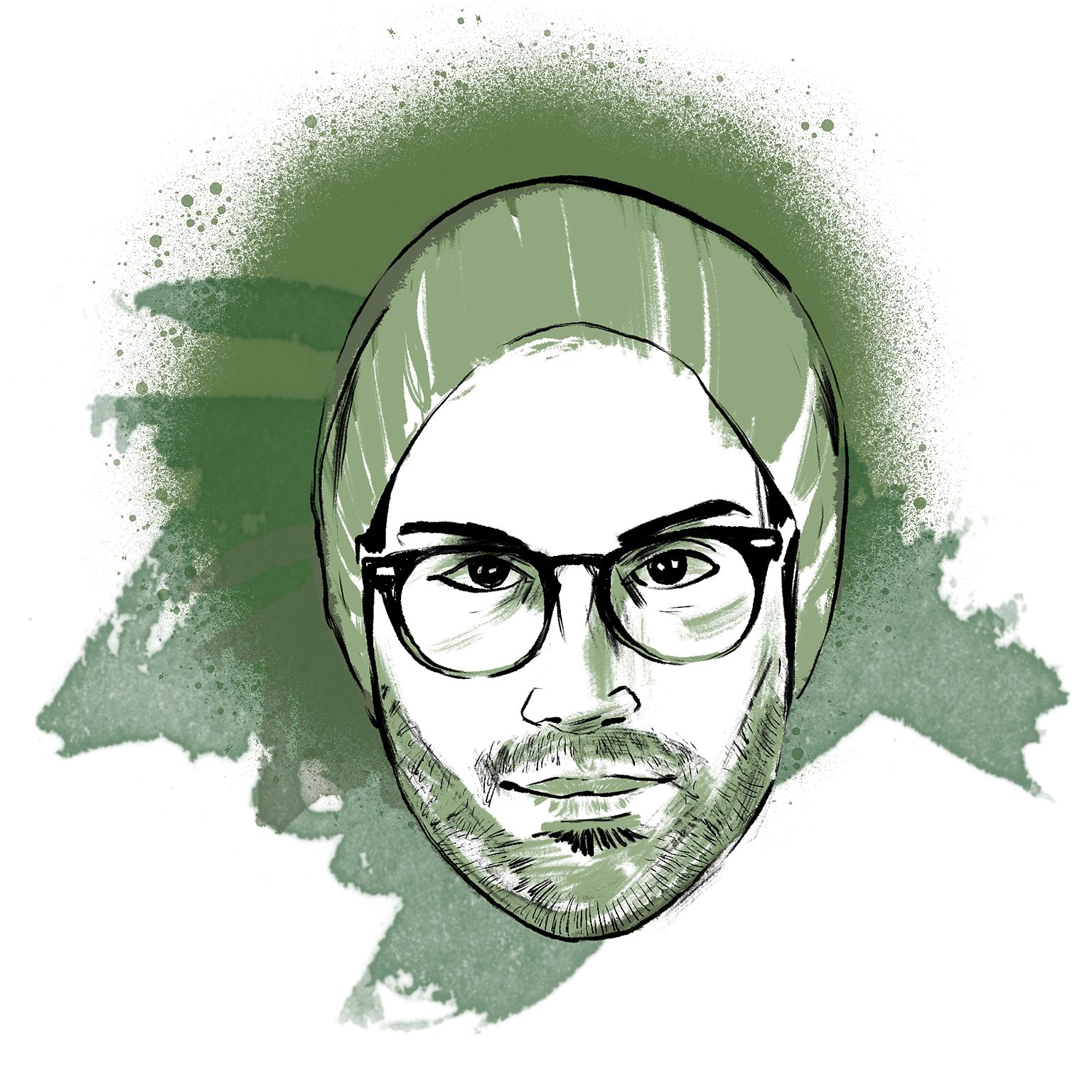 Syrian rapper Al Darwish was one of the more stylish performers of the night, showing up in a waist-length hoodie. Al Darwish, who works as a sound technician in the film industry, is known for his metaphorical lines and his ability to rap in colloquial Arabic as well as in Fusha (modern standard Arabic).
Al Darwish has used his voice to criticize Syria's President Bashar Al-Assad and highlight the struggle of the uprising—The atmosphere of the city is one of incurable faces / The sky is squeezed, but there will be no revolutionary rain without stones—that began in 2011. Al Darwish fled to Lebanon in 2012 after he found he was targeted by the Syrian intelligence.
During the evening's battle with Synaptik, he delivered some harsh lines about other rappers, which became the subject of gossip among concert-goers that night.
Sickest Praise: You are more important than the whole scene / Why would you call yourself a hobbit? You are the master of puppets / You take a producer from one hand and put a rapper on the other.