A dilapidated Quito neighborhood was home to Ecuador's most infamous criminals for more than a century. When they left, things got worse.
Raul Aguagollo likes to reminisce about the old days, when thousands of criminals lived next door to his food stand. He leans an elbow on the small makeshift structure: salvaged metal sheets hammered together and splattered with graffiti. Three bottles of Coca-Cola sit on a ledge above a gas stove simmering with oil for frying plantains and empanadas.
Here in San Roque, a sprawling, working-class neighborhood in Quito, Ecuador, a prison called Garcia Moreno operated for almost 150 years. Ousted President Lucio Gutiérrez did time there for conspiracy against the state. So did Dante Reyes, a legendary con man known for his eccentric scams and identities—he once posed as the son of the Costa Rican president, and in another instance as a Japanese businessman named Dante Makoto Chim Bolo. Eloy Alfaro, the country's most famous revolutionary leader, was held at Garcia Moreno until his enemies in the ruling government broke in one day in 1912, shot him, dragged his body through the streets, and burned it in a public park.
Aguagollo heard tales of Garcia Moreno's occupants from prison guards who visited his stand on their breaks and gossiped while snacking on plantains. That ended in 2014, when the prison closed and the inmates—nearly 2,000 in all—were transferred to facilities across the country. "It shamed one to see the scene, how the police grabbed them," says Aguagollo, squinting as he remembers. "[The prisoners] were crying. But buses were waiting, and they were muscled in."
The government shuttered Garcia Moreno after horror stories emerged. There was rampant overcrowding; some wings were over capacity by 400 percent. To squeeze more people in, beds were placed on hastily constructed wooden platforms that nearly touched the ceiling. Corruption was rife, with drug lords like Óscar Caranqui, Ecuador's "El Chapo," living in five-star cells complete with televisions and expensive sound systems. In other cells, seven people were crammed into spaces designed for two. Guards were paid to look the other way.
Before opening his food stand, Aguagollo worked briefly inside the prison. When asked about the conditions, he chuckles. "They don't call it a prison for nothing," he says.
"But," Aguagollo adds, "better the devil you know." When the inmates left, San Roque changed—and not for the better, residents claim.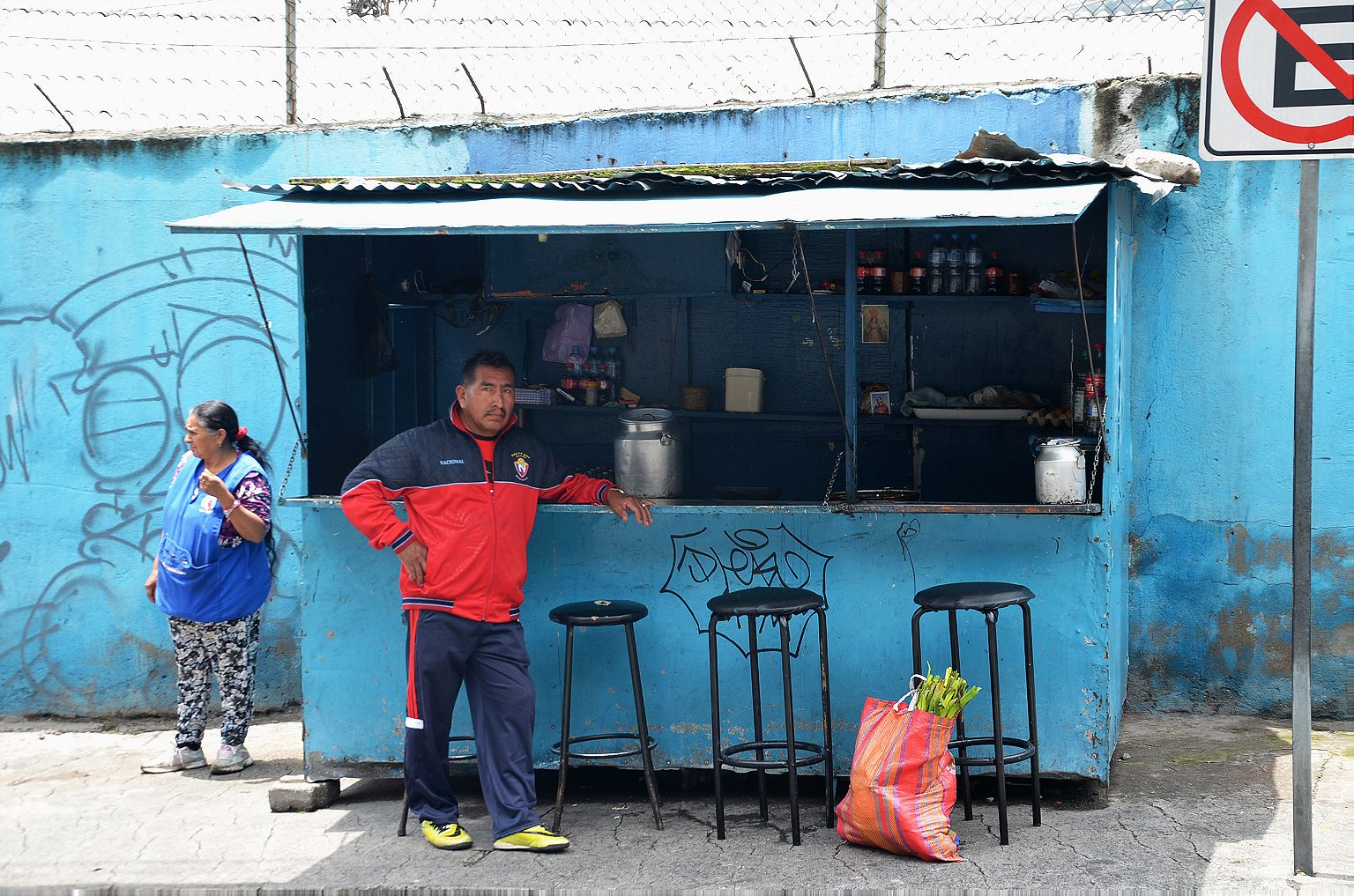 One of Quito's oldest neighborhoods, San Roque is wedged between the colonial plazas and elaborate churches of the capital city's centro historico and La Cantera, a suburb known for brothels, drugs, and petty crime. Stray dogs sunbathe on steep cobblestone roads that weave between near-collapsing, century-old homes. San Roque's beating heart is its market, a dizzying labyrinth of more than 3,000 stalls spilling out from a four-story building onto the surrounding streets. Almonds are sold from sacks the size of small children. Fish carcasses are piled on beds of ice. The smell of coriander blends with earthy palo santo incense. In one stall, indigenous women speak in local Kichwa but switch to Spanish to explain the prices of flour and corn to customers. In another, Afro-Ecuadorians selling fruit and vegetables make dirty jokes about the size of cucumbers.
According to Galo Guachamín, president of the San Roque Association, which represents the local merchants' interests, sales at the market fell by at least 30 percent when the prison closed. Taking care of inmates was big business: The market was the primary source of food, clothing, and even furniture for Garcia Moreno.
"Before, sure the visitors would come. All the time. Every day," says Gloria Buenaño, who sells juices in the market's food court, wearing a tight bonnet and a blue apron over her long-sleeved shirt. "Now there is no one. No one!" Buenaño picks up a plastic jar holding a single $10 note—Ecuador's currency is the U.S. dollar—to indicate how bad things have gotten. She ladles big scoops of basil and raspberry liquid into a dirty blender, cracking an egg into the mixture as the machine whirs. The food court wears an air of abandon: Half the stalls are empty, draped with thick, gray covers.
Maria Proveña runs a store on nearby Calle Cumanda. Cigarettes line the shelves behind the counter, toilet paper is available in bulk, and there is a long shelf carrying only booze. Proveña, now in her 70s, says she did business with the prison for most of her life. She had lucrative monthly deals with contractors who supplied Garcia Moreno. When it closed, her buyers never made good on their debts—totaling nearly $28,000.
"They owe us," Proveña says. "They owe the señora who sells cheese, the ladies down the road [who sell vegetables in bulk]…. I have a huge folder of everything they bought and didn't pay for."
Perched on a wobbly stool behind the cash register, Proveña explains that the prison was good for more than just money in San Roque. "There is definitely more insecurity now. Before, there were always police cars. There were policemen everywhere," she explains. "Now, when there's a conflict, it takes an hour for the police to come. More people are selling drugs, right there in broad daylight."
A stroll through the market comes with offers of marijuana, cocaine, and pills from young men in puffy jackets. There are stories of people getting mugged on sunny Sunday mornings as crowds look on. A virtual force field of worried onlookers appears before foreigners, telling them to watch out, be careful, or simply turn around and go.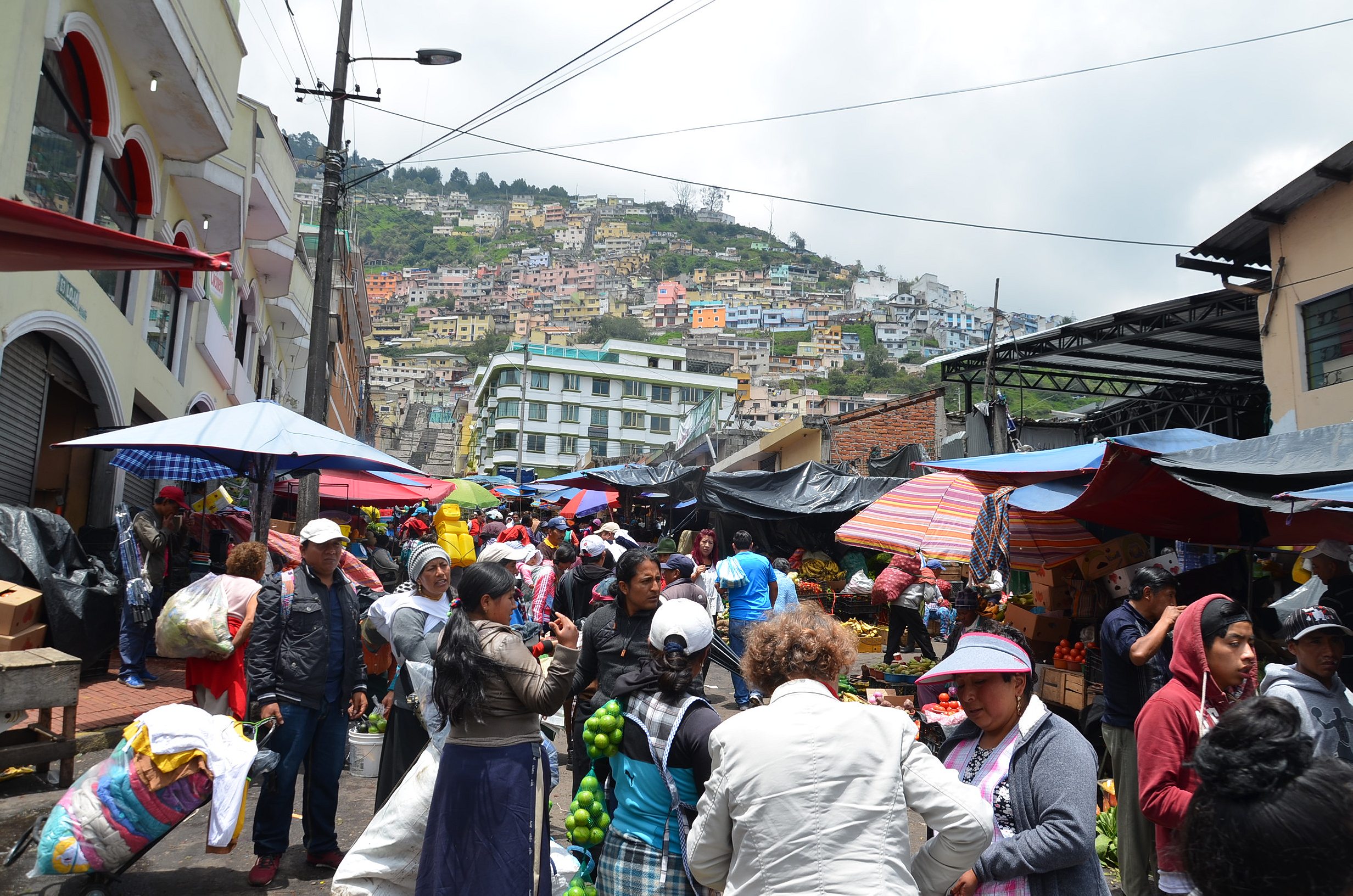 Garcia Moreno remains where it has always been. Now, though, it welcomes guests instead of inmates. The facility is a free museum, open Monday through Saturday, that is intended "to educate the public on the consequences of crime," says Angel Poez, a museum guide. A 90-minute tour of the facility, which has been left mostly as it was before the inmates left, includes dirty, mold-riddled rooms, exhortations by guides to imagine the long-gone smell of urine, and plenty of chances to take photos (without flash). There are stops at the cells of Pedro Alonso López, a serial killer known as "the Monster of the Andes," and Juan Fernando Hermosa, a 16-year-old nicknamed "the Child of Terror" for robbing and killing taxi drivers. At the end of the tour are photos of where Garcia Moreno's transferred prisoners are now: sleeping in orderly cells, attending literacy classes, and otherwise enjoying dignified conditions.
Poez is a small, narrow man with hunched shoulders, a long face, and closely set eyes. He worked at the prison before it was a museum but does not like to talk about the "terrible" experience. "The inmates lived on top of one another," he says as he walks through Wing A, where rapists, thieves, and murderers were kept.
The government reports that more than 94,000 people visited the museum in 2015 and 2016. Poez says there are "between 50 to 70 visitors daily, more when there are school visits." Yet there are not as many people as before—when the prison was still a prison. "[It] was already overcrowded, and then you add[ed] in the visitors," Poez says, referring to inmates' family, friends, and legal entourages. "There were just wall-to-wall people."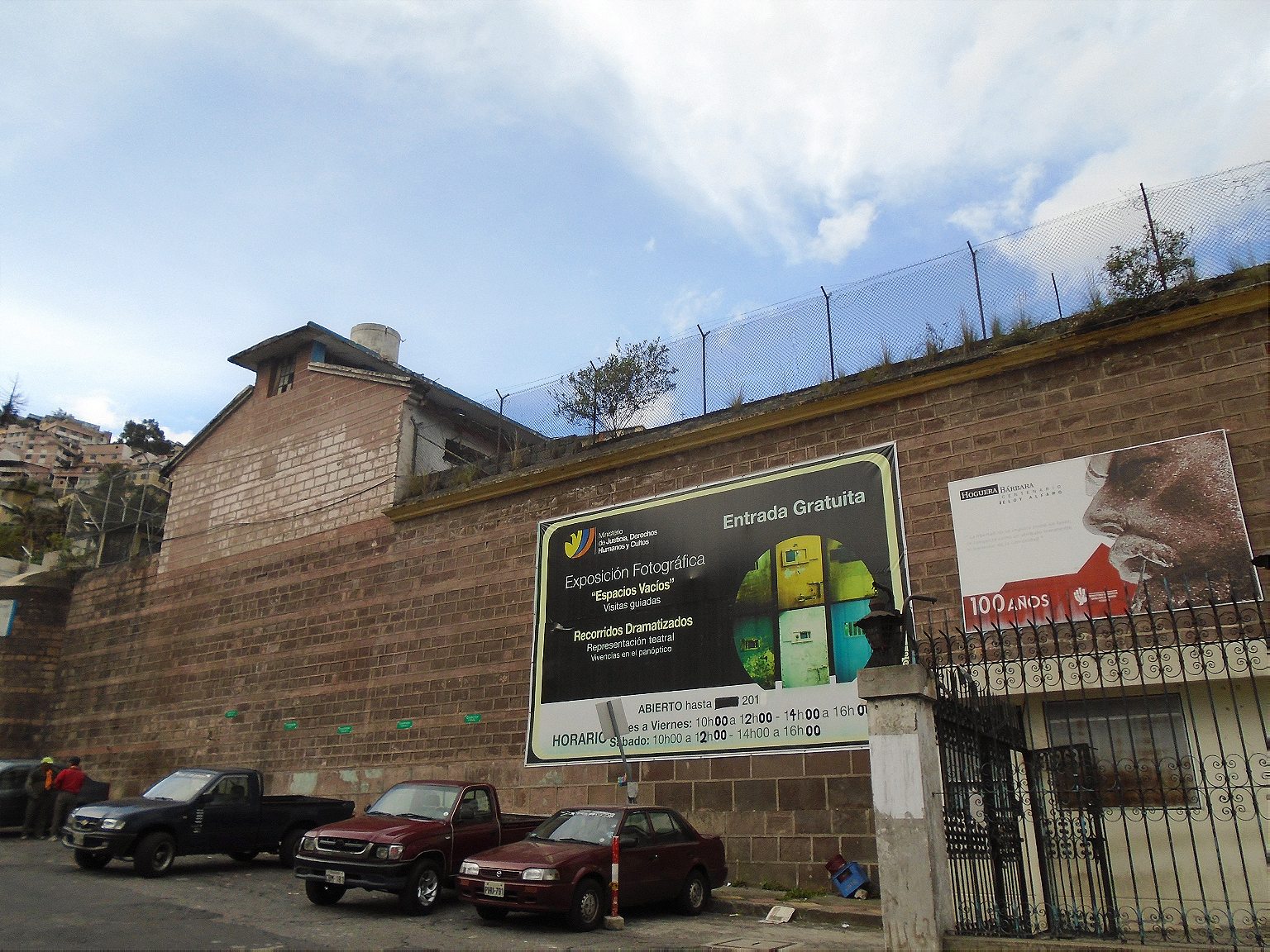 Poez says that although the museum might "be a hit," few visitors stick around San Roque after their tours are over. Local vendors agree. "At first, the people from the museum came by," says Gloria Chicaiza, a healer who works in the market. "But then they stopped." Visitors fear getting robbed or assaulted, local residents say, even though San Roque is just a 15-minute walk from Ecuador's Presidential Palace.
In her shamanic stall, where herbs, potions, and blossoms threaten to engulf her, Chicaiza's main business is therapeutic limpiezas, or cleansings. For $4, you buy a guinea pig, and the healer takes you behind a curtain to perform a special ritual that involves rubbing the animal up and down your body. The prison's shuttering scarcely put a dent in Chicaiza's unusual trade, but she feels for her fellow merchants who are struggling. "It hurt more the people who sell food," she says. "And the ladies who sold things on the street outside the prison. They're all gone. The poor things."
They want to turn the prison into a five-star hotel and get rid of all of us
Beyond the decline of business and security, there is also a sense that San Roque has lost part of its identity. For more than a century, Garcia Moreno was iconic—the site of uprisings, rebellions, and epic escapes—and earned San Roque the moniker of Quito's "prison neighborhood." If change can sweep away one crucial aspect of the neighborhood's history, residents wonder, who is to say it might not affect others?
Presiding over this food stand, Aguagollo says he is nervous about the future. "They want to turn the prison into a five-star hotel like Casa Gangotena and get rid of all of us," he says.
Casa Gangotena is a boutique hotel set in the former Palacio Gangotena in Quito's centro historico. When it opened in 2011, a market in the plaza outside the hotel was moved to a small, squeaky-clean space around the corner. Due to limited capacity, many vendors were forced to move elsewhere. President Rafael Correa publicly supported the idea of also turning Garcia Moreno into a hotel, but nothing has come of the plan. Suggestions that the market might move have also circulated for years, with no effect other than spooking merchants.
Still, Aguagollo believes San Roque awaits a similar fate. "First the prison, then the market. All this will be gone," he says, gesturing around him.
For now, though, he and other vendors in San Roque have little choice but to live as they always have. They rise before dawn each day, wrap themselves in blankets to bear the morning chill, and hope that customers will come. "You have to go on," Aguagollo says. With or without a prison.