Hop on the beer tram, embrace sauna culture, and discover Finnish hip hop: a guide to unlocking Finland's capital.
Time your visit very carefully. Last year, a poster at Helsinki airport read: "No one in their right mind would come to Helsinki in November. Except you, you badass. Welcome." Winter in Helsinki is indeed bleak and likely to defeat your spirit. It's cold and dark nearly around the clock. Come May, though, the city is reborn. It warms up to 70+ degrees Fahrenheit, endless daylight will drive you delightfully mad, and locals are like eager dogs unleashed into a vast meadow. I moved from Helsinki to London a few years ago, but I still try to come back at least twice every summer to bask in the joy of the season.
Go for experiences, not sights. Helsinki has no attractions to rival the Eiffel Tower, or even a quaint Old Town. So, after you've Instagrammed the two main churches, the peculiar Sibelius monument, and the ice-breakers in the harbor, ditch the tourist trail. You can dance with dapper young locals at traditional daytime folk dances, or go skinny dipping in Töölönlahti Bay by moonlight, or forage for mushrooms and berries in the central park. Like music festivals? Weekend caters to mainstream electroheads, the free Kallio Block Party draws urban hippies, and Sideways attracts discerning indie music fans. For budding entrepreneurs, Slush has become one of the most celebrated start-up networking events in the world. Plus, 2017 marks Finland's 100th birthday, so expect even more celebratory gatherings.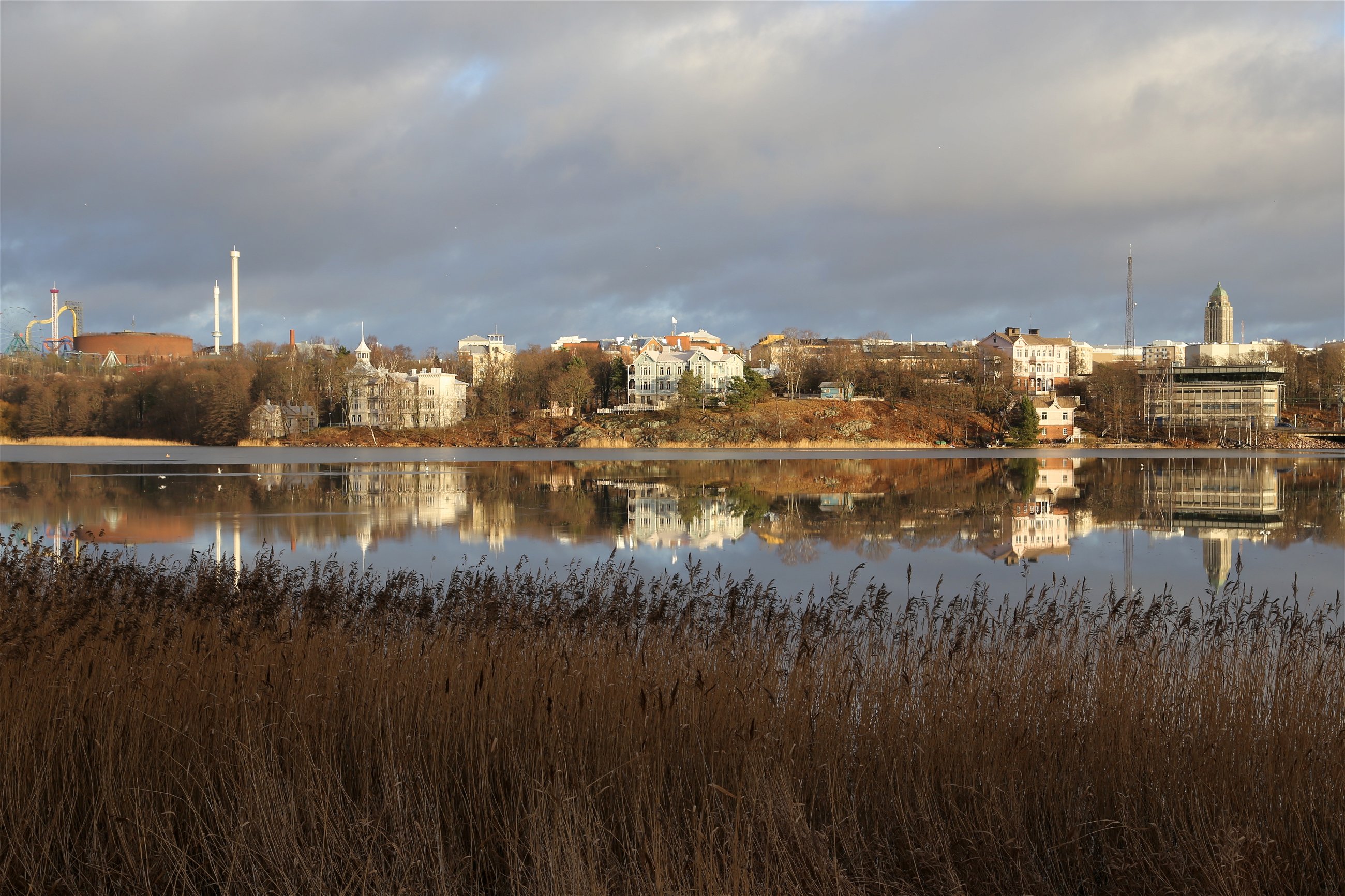 Pick a tram. Environmentally friendly, cheap, and cheerful, Helsinki's famed tram system is also the best way to sightsee. For a tour of the city, take route two from the center. (Don't fret when it changes into route three mid-way; you'll still end up back where you started.) Architecture buffs will appreciate route four, which passes the functionalist Olympic Stadium, the Museum of Modern Art, and Alvar Aalto's old home and atelier, among other gems. For those into design and food, route six takes you from the majestically bleak shipbuilding dock via the design district and Teurastamo quarter (a former slaughterhouse district-turned-food culture haven) to Arabianranta, where you can score some Finnish glass design pieces. For eight euros (US$8.50) you can hop on and off as much as you want all day. (Buy tickets from a kiosk or from the driver.) There's also the beer tram: a historic tram, retrofitted to look like a pub, that takes you around the city while serving beer, cider, and sparkling wine. Cheers!
Get to know Finnish rap. Finland may have the highest number of black metal bands per capita, but Helsinki also has a vibrant hip-hop scene. If you only have time to check out one artist before you go, make it Paperi T. His melancholic tone and somewhat intellectual ethos (he's just published a poetry collection) will give you a sonic glimpse into the psyche of young Finns. (For non-natives, it'll be worth it just to hear our bonkers language set to a hip-hop beat.)
Get your pre-game on. Northern Europe rarely tops the budget travel lists, with good reason. Protecting the Nordic welfare state requires tax money, which hikes up the living costs. The good news is that Helsinki is cheaper than, say, Oslo. But eating and drinking out is pricey, so Finns have perfected the art of home pre-drinking (we call this etkot). Keep in mind that to buy anything stronger than beer, you have to head to Alko, the government-owned booze chain—which closes at 8 p.m., and all day Sunday. So, prepare for the jatkot (drinks at home, post-bar) by stuffing your Airbnb fridge before you go out.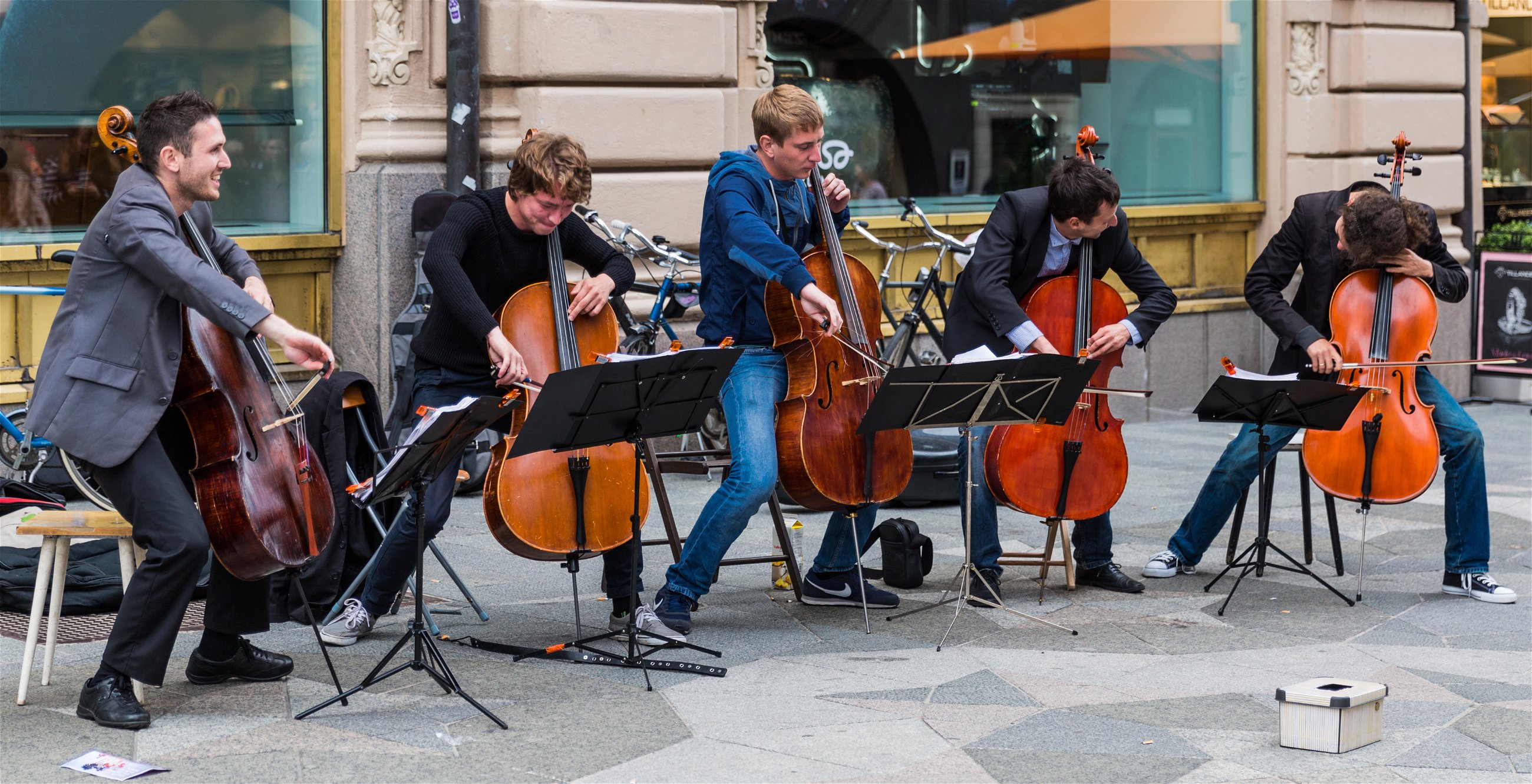 Embrace the awkwardness. Few people will hold doors open for you, give way, or apologize if they step on your toes. It's not so much rudeness as a kind of social clumsiness. The country is sparsely populated and urbanization is a relatively new phenomenon. People tend to keep to themselves and value awkward, meaningful silences over small talk. But while Finns might appear rude at first blush, they'll go out of their way if you ask for help. The friendliness is there, you just have to bring it out.
When in Helsinki, eat sushi. Finland and Japan have many things in common: an appreciation for peace and quiet, minimalist design, a vibrant tech sector, and a love for fish. Helsinki's booming restaurant scene makes it hard to choose, so head to Kamome first. This restaurant, popular with creative and media types, has enjoyed cult status since it featured in the Japanese film Kamome Shokudoo. Opt for the Oishii Finland tasting menu. Along with mind-blowingly tasty salmon, it includes the token (sautéed) reindeer dish.
…then go for something heavier. Modern Finnish cuisine celebrates freshness and healthy ingredients, and Helsinki's newer restaurants wouldn't look out of place in Brooklyn. But in the city's must-visit, more traditional restaurants, it seems like time stopped during the early 20th century—in a good way. Konstan Möljä is famous for its vorschmak (salty ground lamb and beef); Sea Horse (or "Sikala," as the locals call it, which means pigsty) for its giant meatballs with lingonberry jam, and Salve for its hefty pile of fried herring. Eat at one of these places and you'll not only be digesting for days afterwards, you'll be rubbing shoulders with Helsinki's lefty cultural elite.
Down at least one shot of salmari. Made of vodka and salty liquorice—two Finnish staples—it's best drunk swiftly and in good company. If you can't stand the taste, at least it'll get you drunk. If you enjoy it, I salute you! Then eat salmiakki: pure, salty liquorice. It's not like the candy: this delicacy comes with added ammonium chloride (for the flavor!) and a health warning. (People with high blood pressure shouldn't consume it in large quantities.) The taste is pungent, somewhat astringent, and is definitely an acquired one. Northern European children grow up with it. Chocolate is for wimps.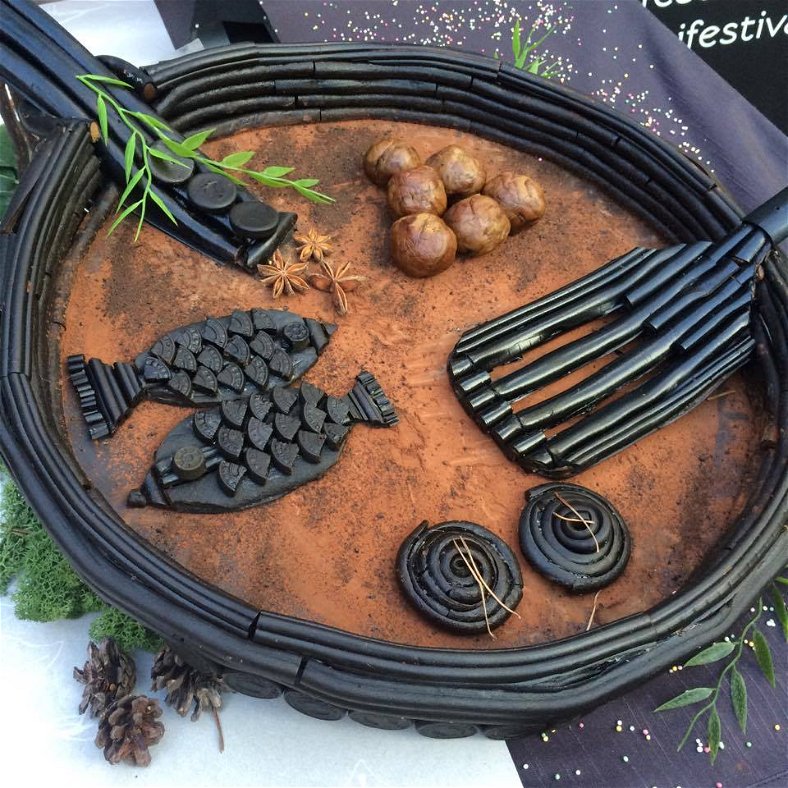 Avoid taxis. It's a heavily regulated industry and therefore ridiculously expensive. If you do need one (the trams stop around midnight) take comfort in knowing that at least you'll ride in comfort in a high-end car. Taxis are not allowed to pick up passengers off the street, so instead of frantically trying to hail one, head to a designated pick-up point or call one. If you anticipate a frequent need for private rides, best to download the official app. Uber does exist in Helsinki, but it's currently illegal.
Don't worry about tipping. There isn't a tipping culture. By all means, round up your restaurant bill or drop a coin into a tip jar while waiting for your cappuccino, but with a healthy national minimum wage, nobody's living depends on it.
Don't fear the saunas. Ignore the myths. You won't get beaten with birch twigs (unless you want to be), stumble into an orgy, or overheat. You don't even have to get fully naked (again, unless you want to). Helsinki offers an easy entry into this beloved Finnish tradition, at all levels of courage and enthusiasm. Younger, party-minded visitors should go to Löyly, a new restaurant/bar/sauna complex (and architectural curiosity) by the sea. Kulttuurisauna, a Japanese-inspired minimalistic sanctuary-meets-art-project-meets-sauna, will appeal to the culturally curious. Kotiharju provides the ultimate traditional wood-burning sauna experience. Ditch the coyness and embrace the birch twigs.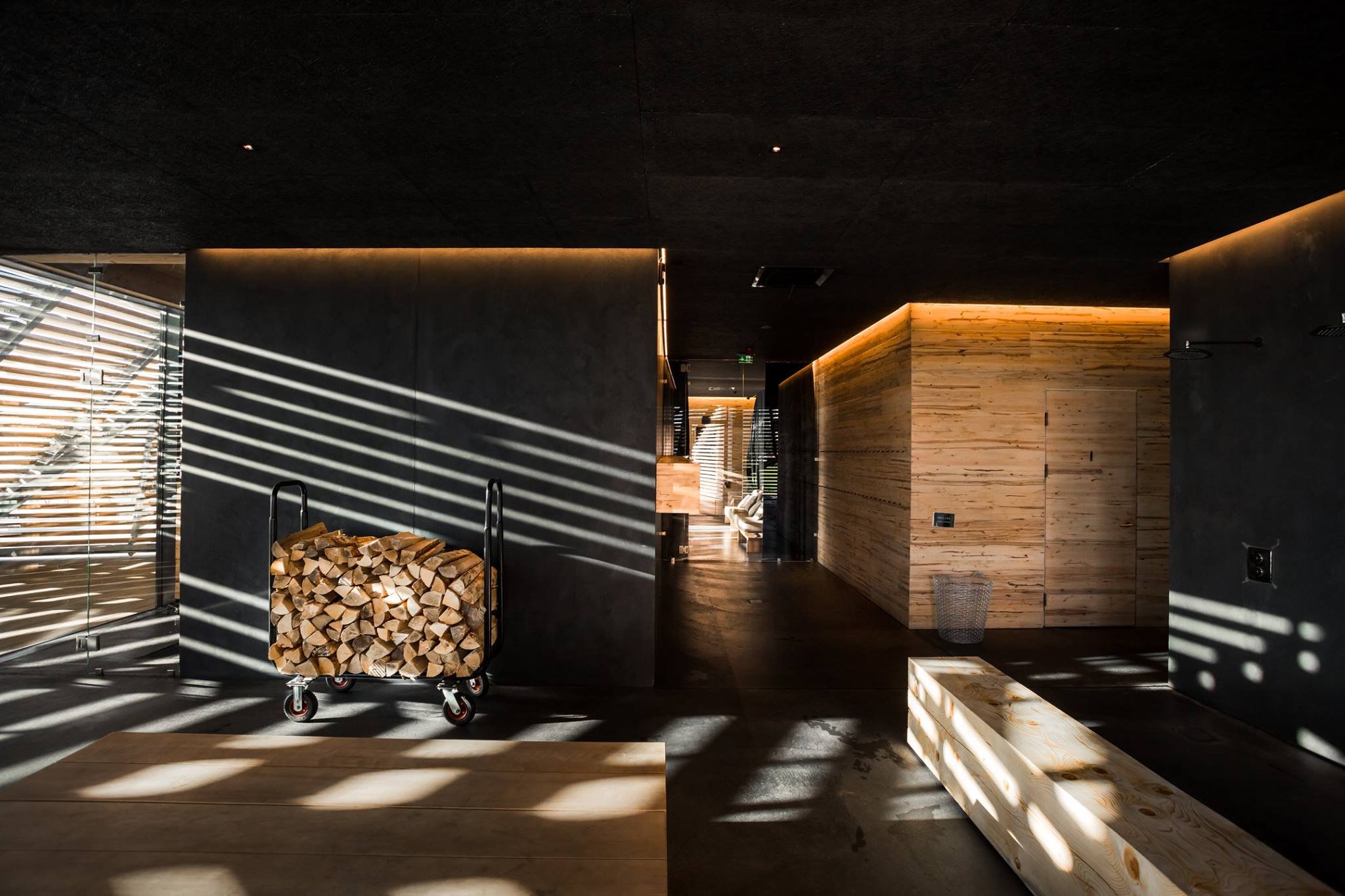 Don't jaywalk. You might get fined, or at the very least, frowned at. Finns are rather fond of their rules—not in a totalitarian state kind of way, but in a way that makes for a fair and efficient system in which things generally work. Public transport never fails, even in a blizzard. Taxi drivers won't try to add any bogus charges. Also, don't panic if you lose your wallet: according to this (unscientific) study, you have higher odds of getting it back—with every cent inside—in Helsinki than any other city in the world.
Splurge on design. Danes have their mid-century chairs. Swedes flat-packed and democratized design with IKEA. Finland also has a design scene, but with a smaller marketing budget. Spend half a day sauntering around the official Design District and its quirky boutiques and galleries. End the tour with a visit to the Design Museum. If you're short on time, just pop into the new Artek flagship store for some iconic—and pricey—Finnish designs, and then to TRE, a delightful lifestyle store stocking designs by young local talents and retro curiosities. The super-friendly staff will gladly fill you in on anything design-related.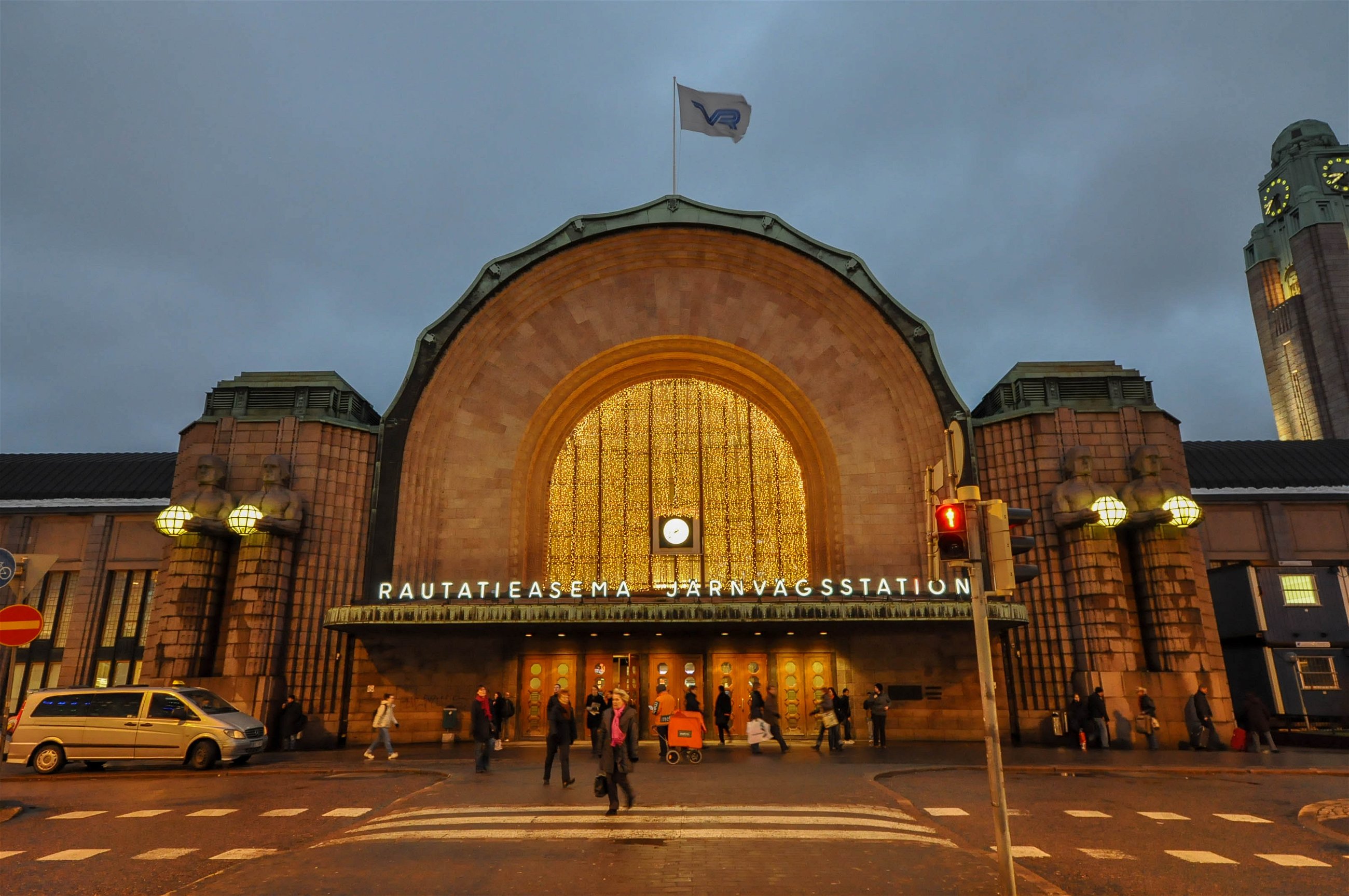 Go east for the clubs. Helsinki's clubbing scene is small but impressive, as long as you stick to the right places, which tend to have hard-to-pronounce names (for visitors). These gems are usually found in old industrial buildings on the fringes of the city, but are still never too far away: Helsinki is small. So, head east to the Kallio district, practice your Finnish and repeat after me: Kaiku, Kutonen, Ääniwalli, Siltanen, Mäkelänkatu. Make friends in the cloakroom line to find the best after parties.
Go with the Flow. Helsinki's summer highlight is Flow Festival. It's grown from a small underground jam into a world-class music and arts festival, held in an old power plant area near the city center. It's also an unbeatable culinary experience, with food stalls manned by Helsinki's best restaurants. I still fly back every year for the festival.
Work it. Putting on your tourist hat and waiting to be charmed might work in Paris or Stockholm, but that won't cut it here. To get the best out of Helsinki, you have to make a bit of an effort. Chat with DJs, designers, and shop owners. Down shots with the locals. Get lost in Kallio and Punavuori. Attend events and festivals. Pretend to be an investigative journalist and dig deep into the local creative scene—you're bound to discover odd places, crazy but friendly people, and cutting-edge cultural spots.