A look at photographer Laylah Amatullah Barrayn's upcoming book that celebrates women photographers of African descent.
Scrolling through a list of photographers' names on her phone, Laylah Amatullah Barrayn cannot bring herself to choose just one to capture the essence of her upcoming book, Mfon. She takes quick bites of her sandwich in a corner booth of a Panera Bread while explaining the inspiration for the book, which is set to be published in early fall. Barrayn wanted to record the stories of women photographers of African descent. She reached out to women located across the globe, from Chicago to Madagascar, and gathered more than 100 photographers of all ages and backgrounds to be featured in Mfon. With the help of 197 supporters and counting, the project has reached more than half of its goal on GoFundMe. A black photographer herself, Barrayn aspires to have the work and accomplishments of these women available to the global community.
R&K: Tell me about this book you're working on. What stage is it at, and what can we expect to see in it?

Barrayn: The project is a [biannual] journal of photography by women of African descent, and we're launching this journal with a book. This is something I've been wanting to do for a long time. My best friend, Delphine Fawundu, and I, we've wanted to do this for like 10 years. In 2006, we put together this prototype. We had some photographers submit work and we printed it out. We did all this research, got [Dr. Deborah Willis] to agree to do a foreword, but we couldn't get anyone to sign up [for funding]. So we put that away and did our own work. Now we're like, 'Let's do it again.' [We] got a grant from the Brooklyn Arts Council, which helped us launch the book.
The book is named Mfon, after Mmekutmfon 'Mfon' Essien. She was a photographer who died right before her show opened at the Brooklyn Museum. She was showing a series of works called "The Amazon's New Clothes" as part of the "Committed to the Image: Contemporary Black Photographers" exhibition. When I got there to find out that the first picture in the exhibition was her [portrait] and she had passed away right before the opening, I was devastated. Thinking of a name for the book, I thought of her. I was like, 'Let's bring her with us.'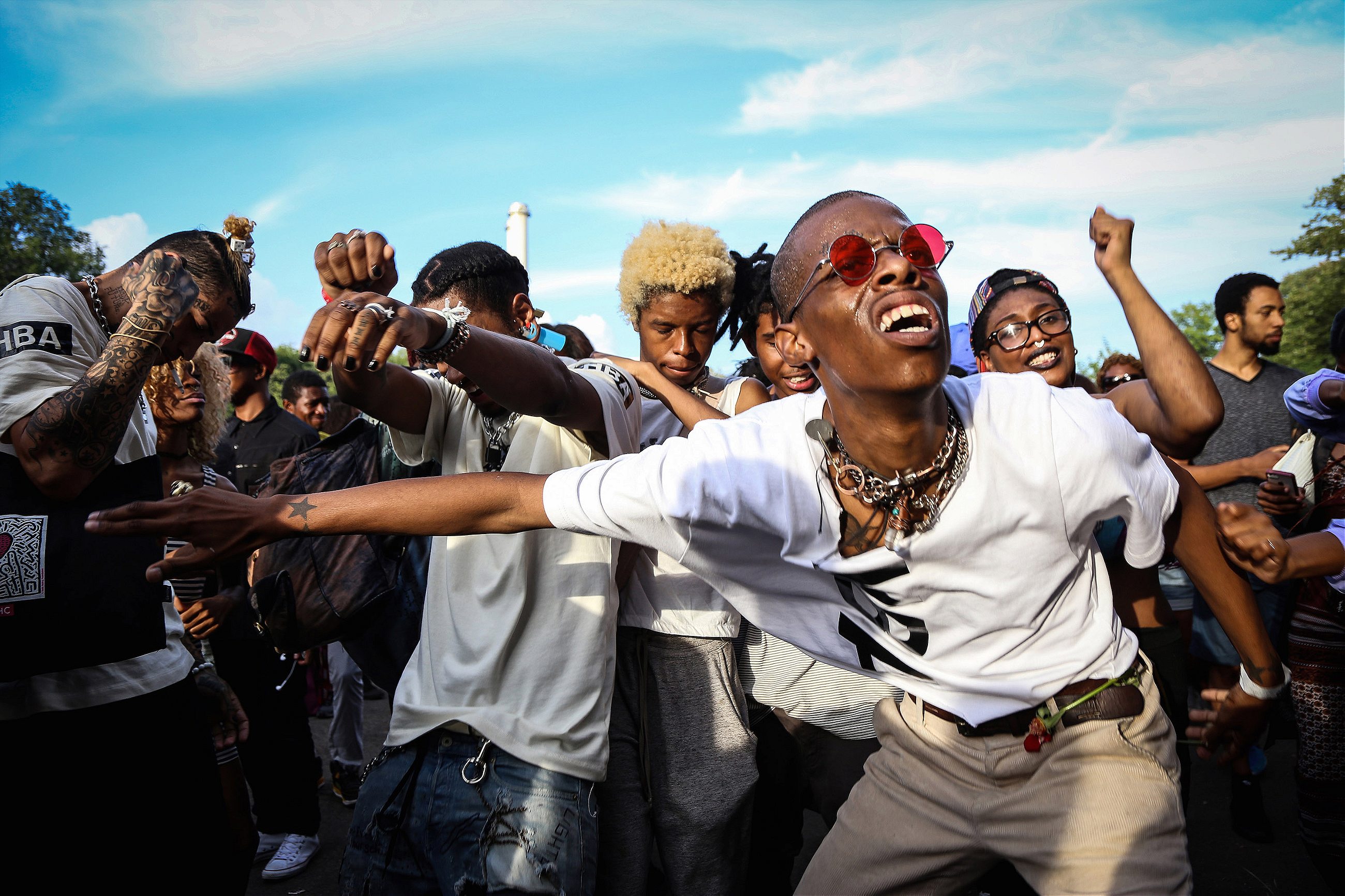 We have identified all of the photographers already. We know a lot of photographers because they're our peers, and we did research on some new people and emerging folks. We've closed the book, but a lot of other photographers that we didn't know have been reaching out so we're looking forward to including them in subsequent issues of the journal. We're featuring a lot of women from around the world: Madagascar, Mali, Gayana, Brazil, Chicago, Los Angeles, Arkansas, Canada. That's not even everybody.
R&K: What do you think a project like this one can achieve?
Barrayn: To show that women are underrepresented in the field of photography. Women of color: underrepresented. Women of African descent: underrepresented. Let's highlight the work that these women are doing all over the world. They're doing it across genres: photojournalism, fine arts, commercial photography… They're working out there. This is an important document to create.
I'm hoping that people will learn from the book. They will learn the names of these women who are risking their lives in the photojournalism field. Whether it's reportage or documentary work or photojournalism, they are documenting, expressing, and analyzing the times that we live in. I'm hoping that the book will inspire upcoming photographers. When you look at the canon of photography, you see white men; you see their work. They're the masters of the field, and the conversation is dominated by them, so here's an addition to that conversation.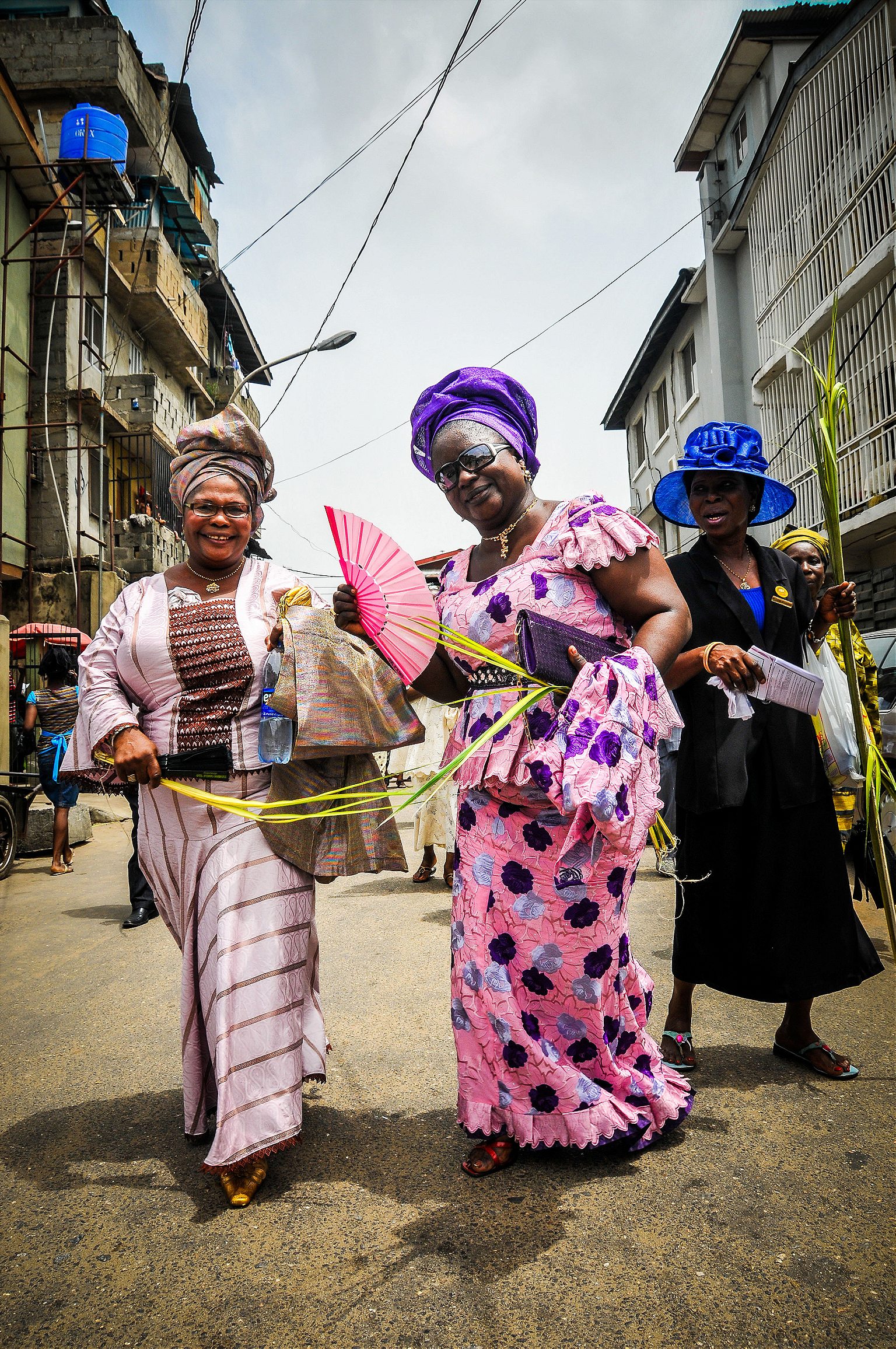 R&K: How will the book and the journal be different?
Barrayn: The book is important because it'll feature the 100 photographers, but then there needs to be an ongoing conversation so I thought that a publication was needed as well. The last chapter of the book will be dedicated to Mfon so it'll have her work, some essays about her, and some reflections about her as a person and as a photographer. And there are some essays in the book. There's one that talks about photographers using themselves in portraits. We have Catherine McKinley, who's a long time writer and journalist, writing about that. We have Whitney Richardson, who is an editor at the New York Times, writing about continental African women photographers. Deborah Willis is doing a foreword.
The journal is going to be laid out differently and will have smaller sections and snippets. We'll have the longform features in the back. The journal will probably have five photographers featured because we want to spread it out and include more of their work, have an academic or writer write, reflect, and contextualize it, so it'll be more like a regular periodical.
People cannot wrap their heads around women doing certain things
R&K: Why do you think there are so few black women photographers being published in the mainstream media?
Barrayn: Sometimes I think that there is an agenda on what is being portrayed, what's being presented, what people know, what people are learning and if so, that needs to be controlled. People cannot wrap their heads around women doing certain things because they think their ability is not there. The intelligence is not there. And on top of that—being a woman and someone not believing that you have the intelligence to do something—being black, that's doubled because of the stereotype of black people not being capable of doing many things.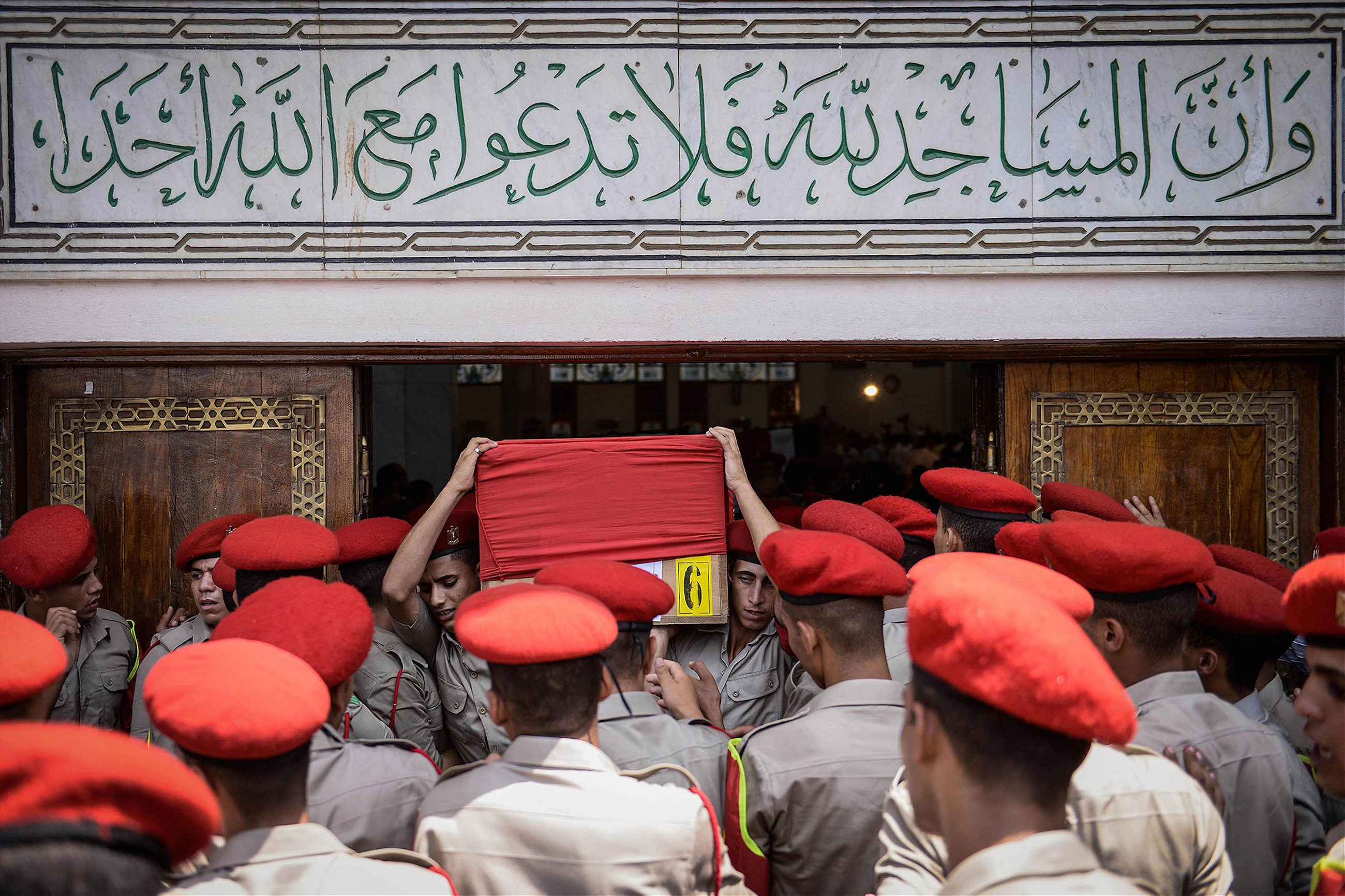 R&K: Have you felt personally impacted by the fact that you are a minority among working photographers?
Barrayn: I don't consider myself a minority. I've always been aware of that element of who I know myself to be and what is being portrayed to me in a grand way. When I make images, I'm always thinking about my intention. What am I trying to say? Is it necessary? What type of communication am I having with my subject? Am I being objective as a journalist? I've worked a lot in Senegal telling stories that I'm interested in. I'm Muslim, and Senegal is a predominantly Muslim country, but there are also many Sufi communities there, so I like working there. I did a story on one of the Sufi communities, and I was just really conscious of the way I was portraying this because I knew this is a narrative that isn't always being presented in West Africa. When I'm going to present this somewhere in a museum or in the paper, I want to get it right, make sure it's accurate, make sure I'm objective but also make sure I am showing in a dignified way a truthful perspective of this community that I love.
R&K: What kinds of photos are featured in the book?
Barrayn: We have all types of expressions. We have documentary work, which is my favorite. We have self-portraits, fine art, conceptual work, stills, landscape, reportage. We have a lot of people talking about religion and spirituality. I was happy to include Kameelah Janan Rasheed. She did a project through the Magnum Foundation on the Moorish Science Temple. When it comes to black people in America, the religion that we most often see is Christianity, so to see something else that black people are practicing or using as their spiritual practice like the Moorish Science Temple was interesting. We also have indigenous African spiritual systems in the book like Petro from Haiti and some of the Orisha-based religions in Brazil.
We have beauty. We have a lot of hair representation. We have some people who are documenting resistance movements, issues of spirituality, issues of beauty and self-worth, body image, community, family, demystifying places.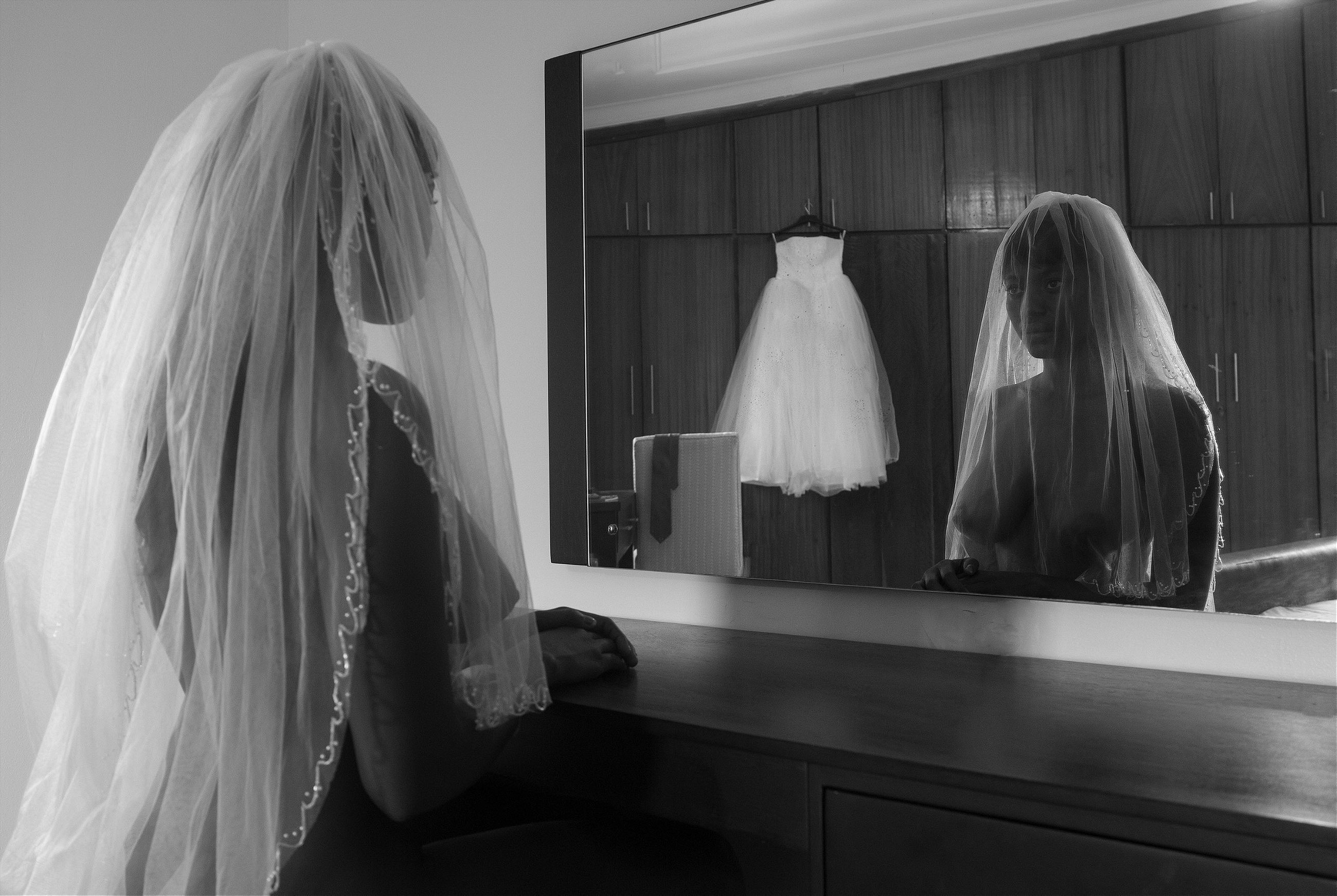 strong>R&K: Can you explain this idea of "my sister's keeper?"
Barrayn: We want to bring Mfon with us. We don't want her memory and legacy to disappear. We want to bring Khadija Saye, who just passed away last week in the Grenfell Tower. We want to bring Leila Alaoui, who died in Burkina Faso in a hotel. She was doing amnesty work for an NGO and was killed in gunfire. Yosra El-Essawy, who was Beyonce's photographer. We don't want to forget about these women at all. Whatever I have to offer, whether it's doing a book or giving out a grant, I want to include my sisters.
R&K: How are you financing this project?
Barrayn: It's my own funds, our grant we got from the Brooklyn Arts Council, and the GoFundMe. And in the future, we'll apply for grants for the subsequent issues but we're really focusing on getting this book out.
R&K: What kind of reception or support has the Mfon project received?
Barrayn: I've gotten a lot of emails, especially when The New York Times article came out. We've gotten a lot of donations on GoFundMe. We've also gotten private donations. People have been really supportive. People have been like, 'Wow. This is incredible.'
R&K: What advice would you have for aspiring photographers, specifically black women?
Barrayn: Don't give up. Use all the resources you have to learn. Use all of the people around you to learn. Talk to people. Get out there. Whatever you're trying to do, go there and talk to people who are already doing it. Create your own identity and brand. Know your contracts. Have your website together. Use Instagram. Use all of these things that can help you connect with the world. Keep learning. Keep researching. Know your stuff. Don't give up.
To support Barrayn's project, visit the Mfon GoFundMe page. Header image by: Fati Abubakar.