A Syrupy Toast to Calcutta's Revolutionaries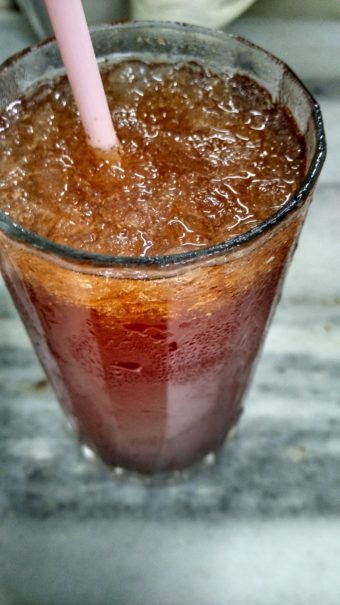 A Syrupy Toast to Calcutta's Revolutionaries
Sherbet in Calcutta
The sun has just set when I reach Paramount Sherbet and Syrups on College Road with a friend who is graciously taking me around for a food walk through north Calcutta. I get a dose of history as I eat my way through some iconic places: a 172-year-old sweet shop, and a snack shop that was a favorite of famed Indian nationalist Netaji Subhash Chandra Bose.
Calcutta is a paradise for history lovers. Every corner of the city has a story to tell. When the British made the city their capital, they set up their residences and offices in central Calcutta, naming it "White Town". Indians were pushed down to the northern part of the city. North Calcutta, specifically the area around Presidency College, became the hub of India's freedom struggle. Freedom fighters and revolutionaries couldn't meet in public. And so, to facilitate unhindered meetings, Nihar Ranjan Majumdar (a freedom fighter himself) opened Paradise in 1918.
On the face of it, Paradise was a small shop selling sherbet—a drink made from fruit or flower petals—but at the back, there was a hideout where freedom fighters and young revolutionaries would meet to discuss their strategies and plans. Netaji Subhash Chandra Bose became a regular here, and his favorite chair still has a place of pride at the owners' house. The shop was eventually renamed Paramount.
The daber sherbet—a concoction of coconut water, syrup, coconut pulp and ice—is the signature drink here, and has an interesting story.
"The founder of Bengal Chemicals, Acharya Prafulla Chandra Ray, gave the recipe of this sherbet to my father, since it was affordable for students and highly nutritious," says Mrigendra Majumdar, the 72-year-old son of the shop's founder. The menu has grown over the years, adding fruit and chocolate shakes, but the daber sherbet remains the bestseller, and it's a perfect cooler on a hot humid day. The new addition, imli—a tangy and sweet drink of tamarind—is equally refreshing.
I gulp down two glasses of daber sherbet as I listen to these stories and soak in the pre-independence vibes. The marble-top tables, wooden chairs, and antlers on the wall are the same as they always were. A board near the counter lists the the names of those who have visited the shop, a Who's Who of Indian politics, literature, and art: Satyajit Ray, Dr. CV Raman, Arundhati Roy.
I leave the place completely fueled up for the rest of the walk, but not before promising to come back soon for another round of sherbet and more stories.