27 years on the campaign trail.

KAMPALA, Uganda–
In early February, about 150 people gathered off the main highway and down a path of bumpy red earth in Kamuli, a rural area a few hours drive from the Ugandan capital of Kampala. Music played from an unseen speaker as two teenage boys wearing tight jeans and bright yellow shirts—the color of the ruling National Resistance Movement—danced provocatively in the middle of a clearing to cheers and whistles.
A pickup truck arrived and Rebecca Kadaga, the speaker of Uganda's parliament, stepped out. She wore a turquoise gomesi, the traditional floor-length gown of the Buganda and Busoga kingdoms of Uganda. The sash of her gomesi was the same bright yellow as the boys' shirts, and she was wearing a pearl necklace with matching earrings. A red carpet was laid on the dirt, and a padded chair and a table were positioned on top of that. Kadaga sat down and began another stop on the campaign trail.
It was her 27th year doing this. "If you look at the history of Uganda, I grew up in a time where there was no politics," she told me during an interview. "We had a military government. So this was a new situation where the democratic process was waking up again, after a lot of turbulence, and a lot of instability."
Uganda's presidential and parliamentary elections took place on February 18. The race saw the three most serious contenders for president, incumbent Yoweri Museveni and opposition candidates Kizza Besigye and Amama Mbabazi, fight a contentious battle that resulted in what observers have called an 'embarrassing mess.'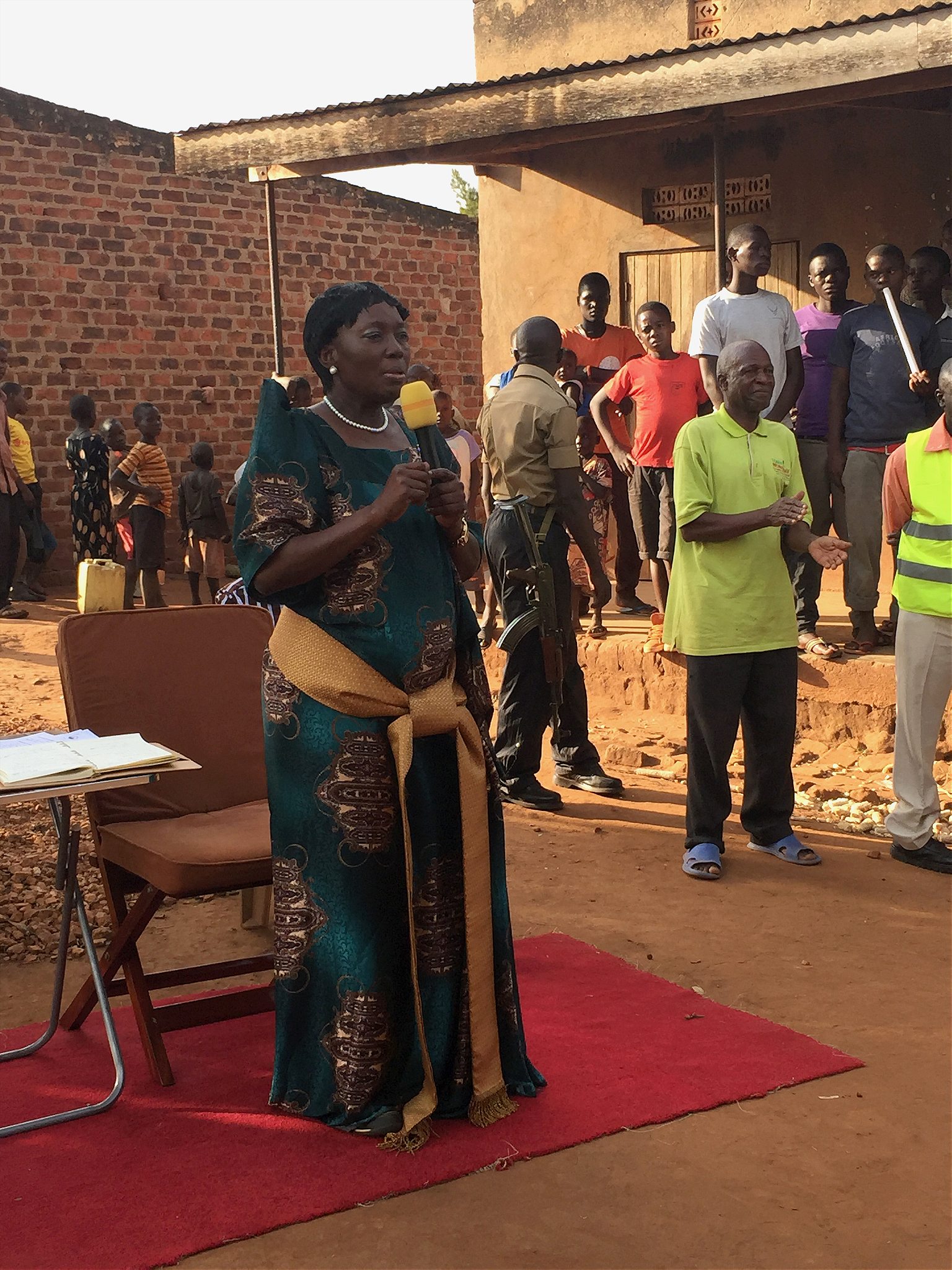 Museveni, who has been in power for 30 years, won with more than 60 percent of the vote, according to the country's electoral commission. But the election was riddled with irregularities, including delays in delivering voting materials and allegations of vote rigging and intimidation. The government also shut down access to Facebook, Twitter, and WhatsApp, as well as mobile money services, on voting day. The services remained blocked up to three days after the election.
Violent protests were met with excessive police force, and both of the main opposition candidates were placed under house arrest as election results came out. Besigye, who came in second with about 35 percent of the vote, was arrested five times in a little more than a week.
We don't believe in term limits
Seventy-one-year-old Museveni, a former rebel leader, is now entering his fifth term as president under the National Resistance Movement political party. "We don't believe in term limits," he told the BBC after this year's win. He had previously changed Uganda's constitution in 2005 to abolish the two-limit term limits that were set in place for the president.
Museveni is credited with helping to stabilize Uganda since he first seized power after a five-year guerilla war in 1986, and has since become one of the U.S.'s strongest allies in East Africa. Despite mounting opposition, it was almost inevitable that he would win the election.
But the idea that another person could rise to power in Uganda has long gripped the imaginations of citizens. According to multiple opinion polls over the last few years, one would-be contender is Rebecca Kadaga.
As a fellow member of the National Resistance Movement, a presidential nomination for Kadaga, 59, wouldn't be considered unless Museveni were out of the picture. But her commanding presence in parliament and headstrong leadership has attracted some attention that the former lawyer could be a strong future candidate.
She is the first female Speaker in Uganda's history and is considered a trailblazer for women in politics. She spearheaded the legal battle against female genital mutilation and fought for equal property rights for wives. But she is also a controversial politician: She is strongly against gay rights and once said that passing Uganda's internationally notorious proposed anti-gay law would be a 'Christmas gift' for the country.
On that day in Kamuli district in early February, where Kadaga was campaigning to represent the area as a member of parliament, the assembled citizens took turns to greet Kadaga in the local Luganda language. A man in a wooden bicycle wheelchair, one of his bare feet wrapped in a bandage, needed help taking the microphone. His name was Mwase Agwanaatyo, and he introduced himself as a representative for the disabled of the village. "We love you," he said. "We have not always been able to see you. So this is a big opportunity for us here."
"But us disabled people have a problem," Agwanaatyo continued. "We don't know where we can get the items we need, like shoes or wheelchairs. The wheelchairs we have are very old."
The microphone was passed around, and other grievances were aired: a promised sewing machine was never delivered, lack of funding for schools in the village. Someone complained that Kadaga's neglect of the village showed in the lack of yellow National Resistance Movement shirts for constituents. How could they show their support when she didn't even deliver such necessities?
Kadaga squinted her eyes as she listened, at times bowing her head to take notes on a legal pad. When the remarks finished, she took the microphone and stood to address the crowd. "I have helped construct many schools here in this village," she said. "Your complaints are uncalled for."
Still, she apologized for the troubles the community had experienced, and promised, as their representative, to deliver. "From this year, this village will get two million shillings," she said, close to $300. "The youths will also get some money."
When she finished speaking, some of the women of the village broke out into a song. "Kadaga is number one," they sang again and again.
In her home district of Kamuli, Kadaga was running for a seat set aside for female politicians, part of a policy put in place to help more women enter politics. Instituted in Uganda's 1995 constitution, it states that every district in the country must have a female representative. Most of the women in Uganda's government were elected through this policy, including Kadaga.
Indeed, at the same time Kadaga is heralded for her political prowess, her critics accuse her of relying on affirmative action, the women's seat, to stay in power. In effect, she repeats history and somewhat undermines her own potential, according to Margaret Sentamu, the executive director of the Uganda Media Women's Association. "How can you ask Museveni to go when you also haven't left your seat?" she said.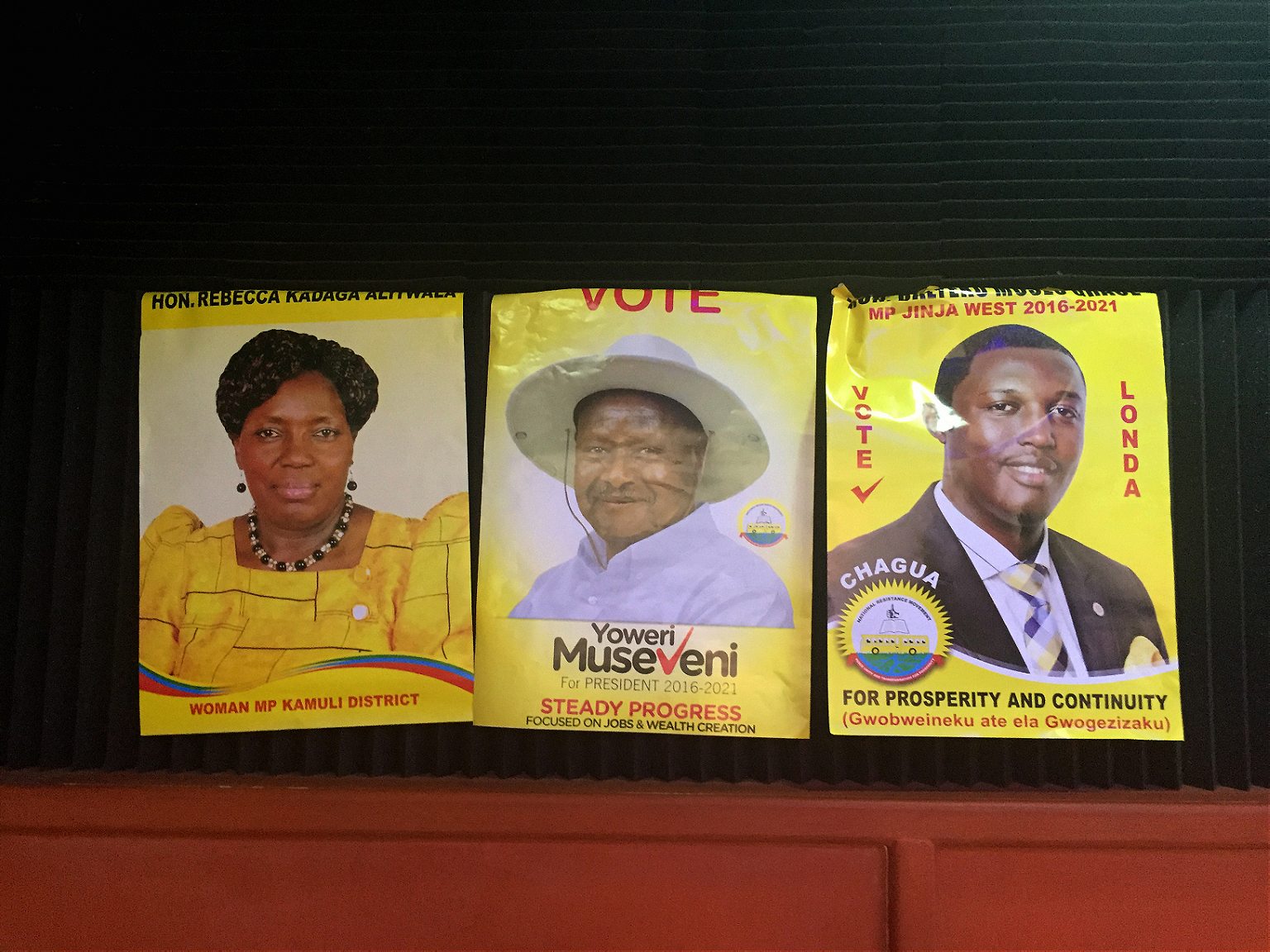 Kadaga sees the women's seats as essential, however. "What I know is that the women politicians actually put more attention to their constituencies than the men do," she told me. "They spend more time, and the energy, in their constituencies, then the men do. I think it's because, for them, it's a service. It's not just an office. You know that you must achieve something, which you must deliver."
Enabling female parliamentarians to accomplish this is difficult, though, said Irene Kwaga, head of policy at the Uganda Law Society. And that's because of the design of the affirmative action policy.
The women's seats are to represent districts, an area that encompasses three constituencies; the other, open seats that both men and women can run for in parliament are to represent individual constituencies. When women are given the same amount of funding as men to represent this larger region, both she and her resources are inevitably spread thin. "And then she ends up turning up as incompetent," Kwaga said.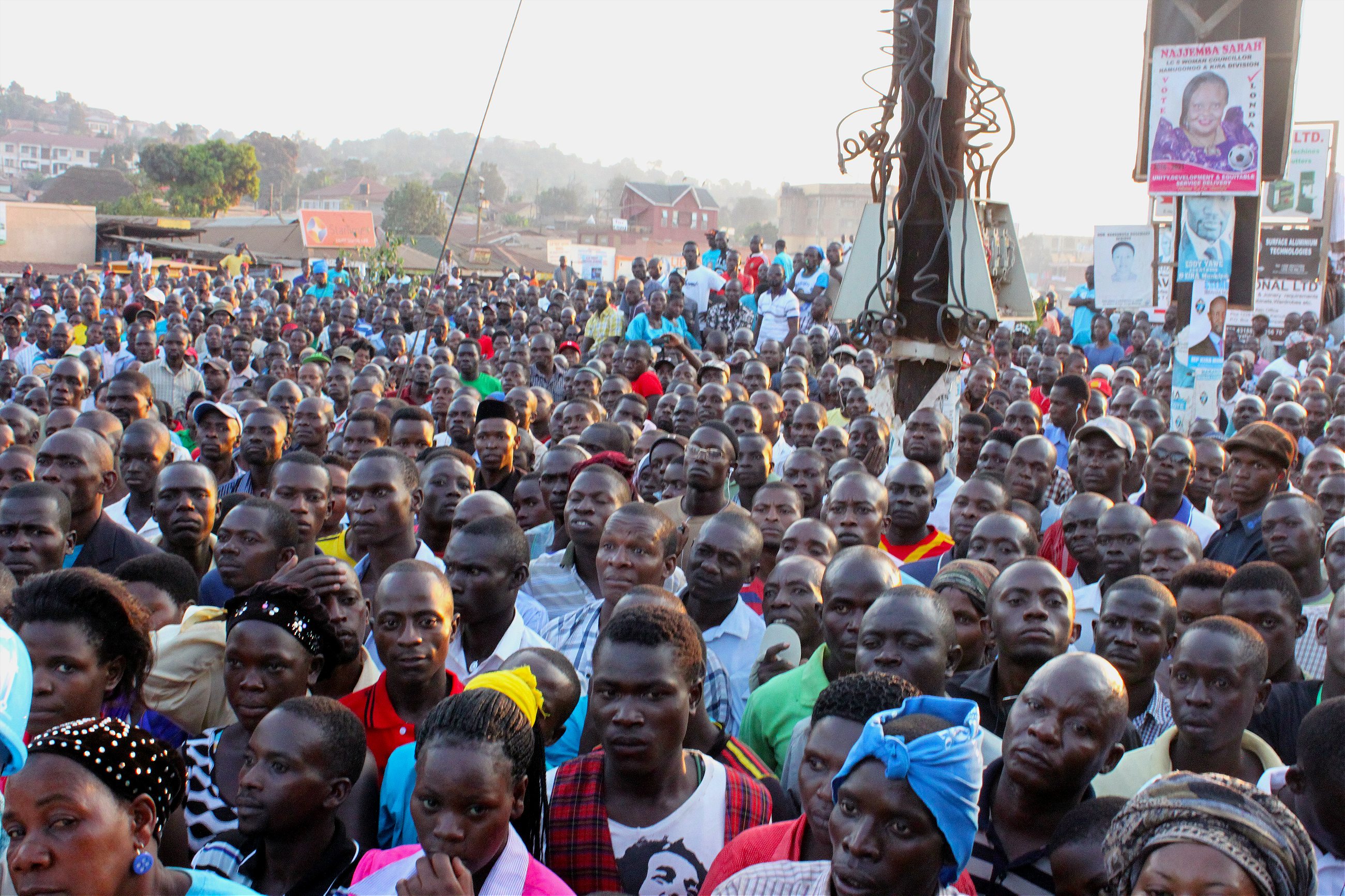 The Century Hotel, where I interviewed Kadaga, is an accommodating place just a few kilometers away from the campaign stop. Kadaga invested three billion shillings (about $900,000 U.S. dollars) of her money to have the hotel built for Kamuli district in 2014. Several members of the parliamentary communications office spent about a half hour arranging the camera and equipment ahead of our interview; they were filming it for their own records.
It was only when I inquired about the complaints put forth during the rally that Kadaga seemed to let her guard down. "They need answers, but no one gives them information," she confided. "So they wait for me to come, and then they say, 'There is this, there is this, there is that, can you tell us what to do?'"
She was less relaxed when I asked whether she would ever consider presidency. "You see, if you're going to run for presidential campaign, you must be ready for it. You don't just wake up one day and say you want to be president," she snapped. "Are you prepared, do you have the money, do you have the network?" Kadaga said if she were ever to make moves in her career, she would say as much: "You'll hear from me."
The week after the election, I received an email from Kadaga's office. "I think it went on well," he wrote of the elections and Kadaga's bid for the women's seat. "We are done with the campaigns and the Speaker got a comfortable win with 78 percent."
Reporting for this story was supported by the International Women's Media Foundation's African Great Lakes Reporting Initiative. Sonia Paul is a 2016 Fellow to Uganda.