A former Bollywood star remembers her past from a storefront in the Garden State.
Iselin, a small stretch of New Jersey suburbia not more than three square miles wide, is rife with stores that sell saris and packets of frozen samosas. Inside these stores, Bollywood soundtracks pulse and old women clad in saris and sandals limp along the aisles, clutching their purses to their chests. Walk a few paces down Green Street, just across from Dosa Express, and you end up at Indianica Academy. The building is nondescript, save for a garish facade emblazoned with the words KATHAK. FOLK DANCE. MOVIES. MUSIC. YOGA.
The studio is owned and run by Padma Khanna. She is a diminutive, energetic woman nearing her mid-sixties. Her hair is dyed a shade that looks brown under some lights, red under others, but never gray, although she shows faint traces of age, including a pair of wiry, transparent glasses. She is beautiful, dressed in a blouse stitched with careful, sari-like patterns, and is the kind of person who smiles through sentences regardless of their content. She frequently thanks "the Almighty" for all he has given her.
Khanna founded the studio two decades ago with her husband, the late Bollywood producer Jagdish Sidana, after moving here from Mumbai. They wanted to foster more love for kathak, among the oldest forms of Indian classical dance, which emerged in ancient northern India as a way to express the narrative thrust of epic Hindu scripture. Kathak combines precise, athletic footwork with subtle facial expressions. While in India the style was out of favor, they thought that the homesick denizens of New Jersey would appreciate a traditional art form from the Subcontinent. "We sought to nurture the talent and enthusiasm for our culture," she says. "The performing arts of India are rich and full of heritage, and kathak is the best way to convey them."
The rough outlines of Khanna's story follow a familiar tale of the Indian immigrant experience that is particularly common in New Jersey: a desire for greater economic opportunity infused with a dash of entrepreneurism. But Khanna has a past that sets her apart. In another life, she was the dancing queen of Indian cinema.
Growing up, I'd heard rumblings and rumors about Khanna, this former Bollywood star who apparently walked among us in New Jersey. I found the idea utterly perplexing. Wasn't she running in the wrong direction? What would compel someone to leave behind the glamor of Bollywood for the culturally parched suburbs of New Jersey?
Consider the position Khanna once held in Bollywood. She was, for a period in the 1970s, one of Bollywood's premier nautch girls, or "item girls." The jargon refers to the lithe, voluptuous women who entered a movie mid-way and, with minimal clothing, danced along to a song meant to entice the male hero. These women were walking plot devices who usually arrived, jiggled around for a few minutes, and left as the song ended.
Khanna's roots were planted firmly in classical tradition, making Bollywood something of an artistic departure for her. She was born in 1949 in Banaras (now usually called Varanasi), the holy city that sits on the banks of the River Ganga. When she turned seven, she began her training in kathak under one of India's most respected gurus.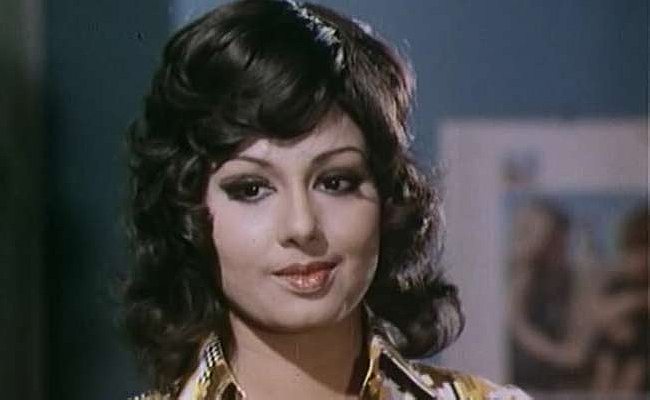 Her training was rigorous; she practiced 10 to 12 hours every day of the week. By the age of 12, she began performing in professional conferences alongside some of kathak's most renowned practitioners. Her mother then decided to move the two to Mumbai, having heard of a well-known teacher who could take Khanna under his wing and deliver her to Bollywood, an industry that promised greater economic reward. This teacher recognized that she had the talent and persistence necessary to succeed in the industry and became her mentor, introducing her to producers who sought to profit from her talent.
In a matter of years, she had a popular hit with the song "Husn Ke Lakhon Rang" (roughly, "My Beauty Has Many Colors") from 1970's Johny Mera Naam (or, "My Name Is Johnny"). It's a crime thriller starring one of Bollywood's then-biggest leading men, Dev Anand, and it has become something of a classic these days.
Her role is relegated to lip-syncing and dancing through the song, in which Khanna gamely seduces the story's villain. Over the course of five minutes, she gyrates wildly, prances around with a gun, and strips out of a nifty blouse-skirt combo into her bra and panties. Usually, item girls of that era would wear flesh-colored hosiery to maintain some appearance of propriety. In that song, Khanna doesn't wear any; it's just her bare skin.
"That was an experience that brought forth a special challenge for me, and I was criticized by the classical community," she tells me. When Khanna explains it to me, she insists that the song—purely calibrated to titillate—is really a veiled way of conveying her classical training. "Now, the story of a song doesn't necessarily have to be about Hindu deities for it to be told via kathak," she explains. "When I heard the lyrics of that song, I felt it was written very creatively."
At first, when she walks me through this, the connection between her formalist training and the song's premise seems flimsy. It appears as if she's justifying her appearance in the song to herself. The song was a mainstay of my childhood, which consisted of a steady diet of Bollywood songs. I never saw its appeal as being anything but populist; all gesticulation with no purpose. But watching it again, with Khanna's pedigree and training in mind, I could see decades of tradition, a whole vocabulary of dance that predates her, captured in gestures as seemingly random as a crane of her neck.
What followed her breakout hit was a hectic decade for Khanna: she amassed over 300 credits, some outside of Bollywood in regional cinema. Though she had a certain ubiquity in the 1970s, she wasn't the only item girl of the era. These roles were already dominated by women such as Helen, Bindu, and Aruna Irani.
ITEM NUMBERS WERE CONSIDERED A NECESSARY INGREDIENT IN A SMALL DOSE TO ADD MASALA TO A FILM
In that era, Bollywood was an industry flush with cash and rife with invention. It was churning out hundreds of films per year. Filmmakers succeeded if they worked within a certain template: the highest-grossing films of the era were romance films, action films, or a hybrid of both. Angry young men were at their center; item girls were on the periphery.
"In the 1970s, item numbers were considered a necessary ingredient in a small dose to add masala to a film," Khanna says, referring to the Hindi word for "spice." The item girl had emerged as a staple of popular cinema in the 1950s but solidified into a culturally distinct trope by the 1970s. A culture of hypocrisy swirled around these women in a country with deep reserves of gendered conservatism, but the Indian public ate up these item girls and their suggestive dances.
Toward the 1980s, the line between leading lady and item girl became significantly muddier. The item girl was the precursor to what the Indian heroine would become, with actresses like Zeenat Aman and Parveen Babi shepherding forth an entirely new kind of female star. These were women whose aesthetic turned toward Western definitions of modernity: they wore bell-bottoms instead of saris, they smoked and drank, they showed a lot of skin. In other words, they adopted traits usually ascribed to item girls.
Over time, Khanna notes, the item girl's place in Indian cinema shifted, with leading ladies appearing in item numbers with greater frequency. This trend has persisted to this day. To Khanna, the soul of these item numbers has been compromised in the process.
"The luster, production value, visual appeal, and cosmetics definitely have improved tenfold," Khanna says of the item number today. "But the item number has lost a certain purpose. It hardly has any contribution to story and plot of the film. And the item girl is no longer a character of value."
BOLLYWOOD IS PARTICULARLY UNFORGIVING WITH ITS ITEM GIRLS
Few, if any, of the actual item girls of the 1970s, were able to make the leap to leading lady status. Khanna and her contemporaries never broke out of the artistic enclosure that was the item number and the limited skill set it implied. Audiences loved them, but they often found themselves typecast, struggling to prove themselves as serious and capable actresses. Item girls like Khanna were doomed to carry the weight of their stardom, and the way a nation remembered them, for the rest of their careers.
Khanna continued dancing in item numbers through to the mid-1980s until roles dried up. Bollywood is particularly unforgiving with its item girls, especially as they age into womanhood. Some, like Bindu, become known for playing zaftig aunties who exist for comedic effect. Others play angry gorgons, like Aruna Irani. Helen practically became a monument onto herself, inspiring documentaries about her queendom.
With this in mind, it's not hard to believe that Khanna, in coming to the United States, escaped something of a cruel fate she would've suffered onscreen. In the early 1990s, she was nearing her expiration date in Bollywood. She'd just finished supporting work on a television sitcom, Taank-Jhaank ("Eavesdropping"), for Sony India, and had a few similar roles in the works; none were exciting enough to justify staying in India.
Khanna met her husband in 1973 on the set of Saudagar ("Merchant"), a movie for which he was assistant director. The two married a few years later and began an artistic companionship they continued until his death. They collaborated on a dozen or so films that he produced and in which she acted. As she transitioned out of her acting career, they decided their next collaboration would be a dance academy far away from home, in America. "The concept behind it was that we wanted a more Indian America, hence the name Indianica," she says.
The couple planned to open a performing arts institute in Chicago. However, the stay in Chicago was unsuccessful, lasting a mere few months. The winter was harsh, and the circumstances of their visit unforgiving. They couldn't get the studio off the ground, or, as Khanna likes to say, "something just didn't click."
Dejected, they returned to Mumbai. Friends from their temple suggested moving to central New Jersey, which was, back then, experiencing a vibrant influx of Indian immigration. Indians began flocking to central New Jersey as early as the mid-1960s when doctors and engineers settled in the state after hearing of cheap rent and rich economic opportunities at huge companies such as AT&T. Immigration continued to blossom in the 1980s, when many Indian students pursued graduate studies on nearby college campuses like Rutgers.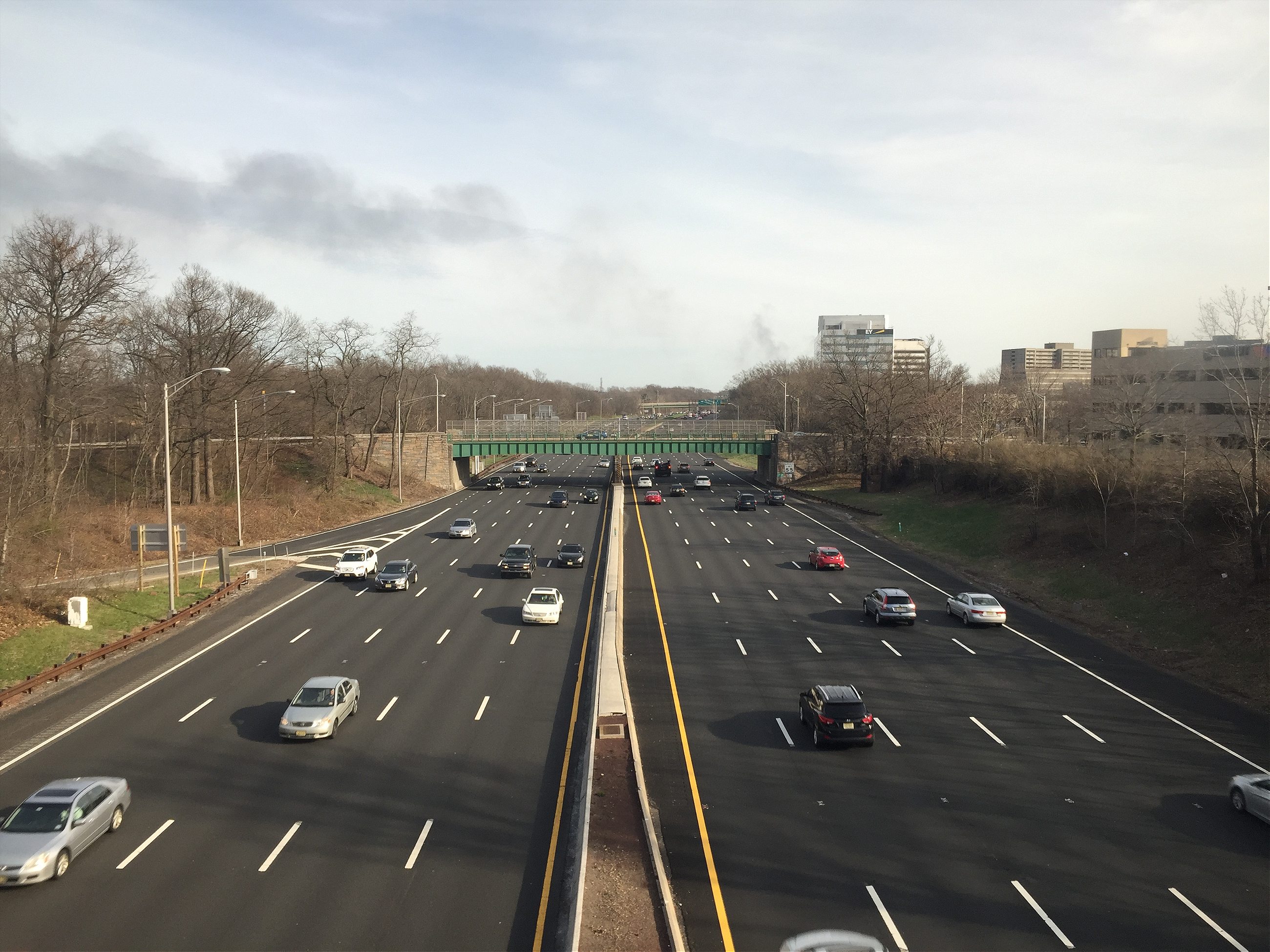 Khanna and her husband trekked over to Jersey for a test run, staying with family friends. It snowed for days during their visit. Khanna, guided by superstition, considered this a good sign. Perhaps, she imagined, New Jersey would give them opportunities that Chicago could not. She had a feeling. A month later, she and her family moved to New Jersey for good.
Khanna's husband, with whom she founded the studio, passed away two years ago; her two grown children now help her run it. Today, she focuses her energies solely on maintaining her dance academy in Iselin, which is doing well; last year, Khanna proudly sent her most accomplished students to perform at Carnegie Hall for a showcase on youth dance. She plans on teaching at Indianica until she dies. "It becomes a great trip down memory lane for me," she says, speaking of the children she teaches. "I can share my experiences with them. It is a blessing to be surrounded with such wonderful people."
It would be understandable if Khanna was bitter over the typecasting she experienced. However, she has no bitterness that I can detect, or, at the very least, she's learned how to hide it. Her memories of the industry are full of pride. She shares nothing in the way of sordid details or difficult experiences in Bollywood, although other former item girls—particularly those who've remained in or adjacent to the industry—have spoken of the enduring sense that they are seen as compromised or taboo.
Khanna, though, is all smiles. Perhaps distance and time have abstracted any frustration, and all that is left is gratitude. "I was always very passionate about dancing, and I still am," she tells me, noting that she relished being able to dance on film. "Being typecast didn't bother me at all."
Khanna has no plans to return to Bollywood, having long ago settled into life in New Jersey. But she remains nostalgic for her life as a star. "The film fraternity is like family," she says. Her voice takes on a soft, mournful lilt. "I would love to be among them again."