More than 20,000 villages lie abandoned in Russia. Meet the inhabitants who stayed behind.
Between 2008 and 2014, over 200 villages were abandoned in Russia's Kostroma region. Today, the forested area northeast of Moscow only counts 660,000 residents for its 23,000 square miles. A third of its villages are empty. Those who stayed behind call this area The Desert.
Dying villages are a nationwide phenomenon in Russia. Low living standards, high unemployment, and a lack of housing and public services have caused 20,000 villages to fade away. As residents of St. Petersburg, Russia's second-largest city, we have little understanding of what is happening in the countryside. When we heard that in the Kostroma region, it is common for an entire village to be inhabited by only one person or family, we decided to meet some of them.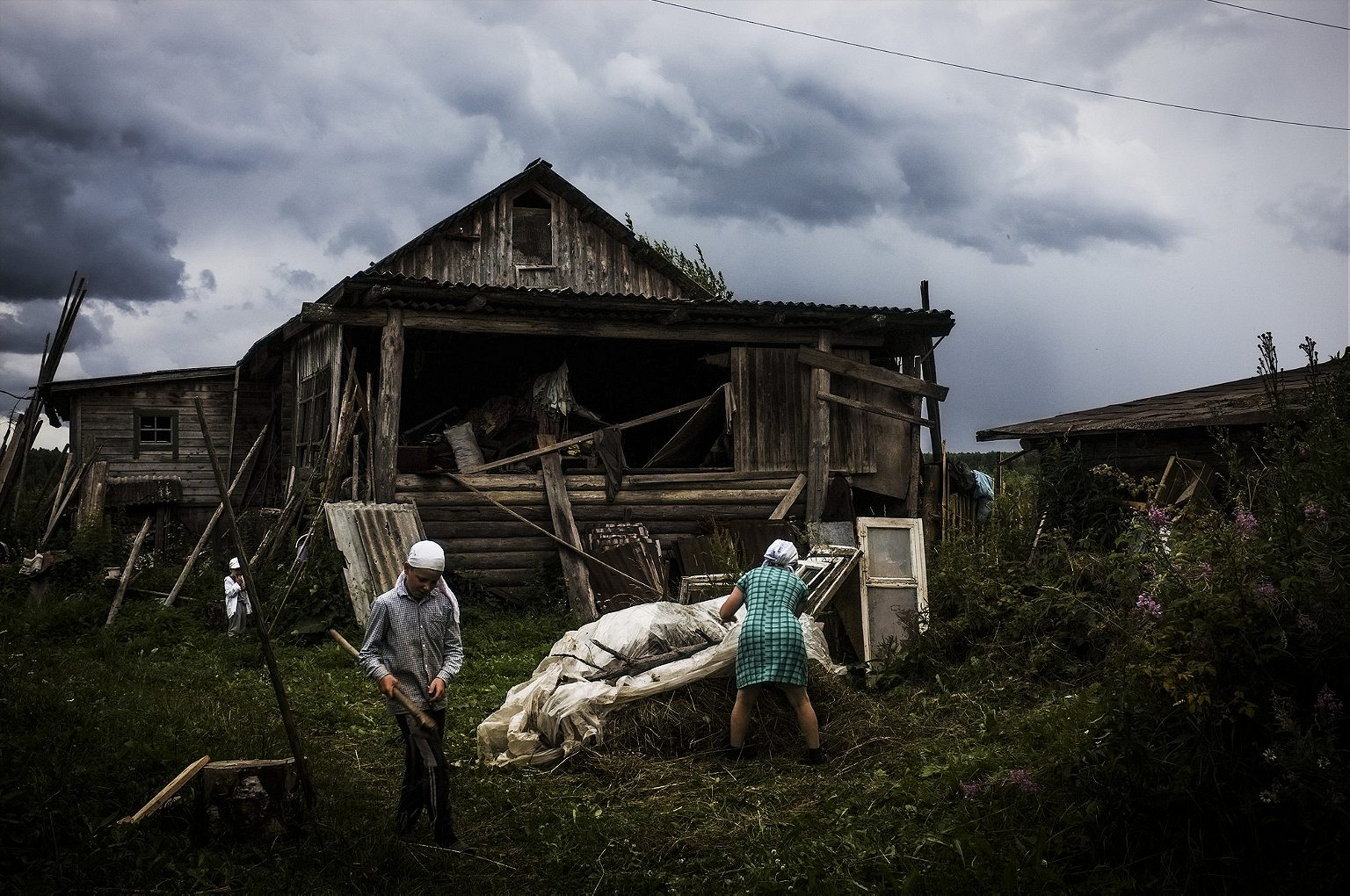 We traveled mostly by hitchhiking or on foot. Because it's very hard to get phone signal in these villages, we couldn't contact anyone beforehand and had to rely on luck. When we first tried to meet Lecha in July, for example, we didn't find him at home. We came back in August and waited three days, spending our nights in an abandoned house, before he showed up.
We spent about a week at home with the people we photographed. It is our impression that the Russian government deliberately does nothing to improve life in the villages, essentially forcing the residents to relocate. The people we met were simple, hardworking and friendly. They let us into their homes, fed us, and talked about their lives. Here are some of their stories.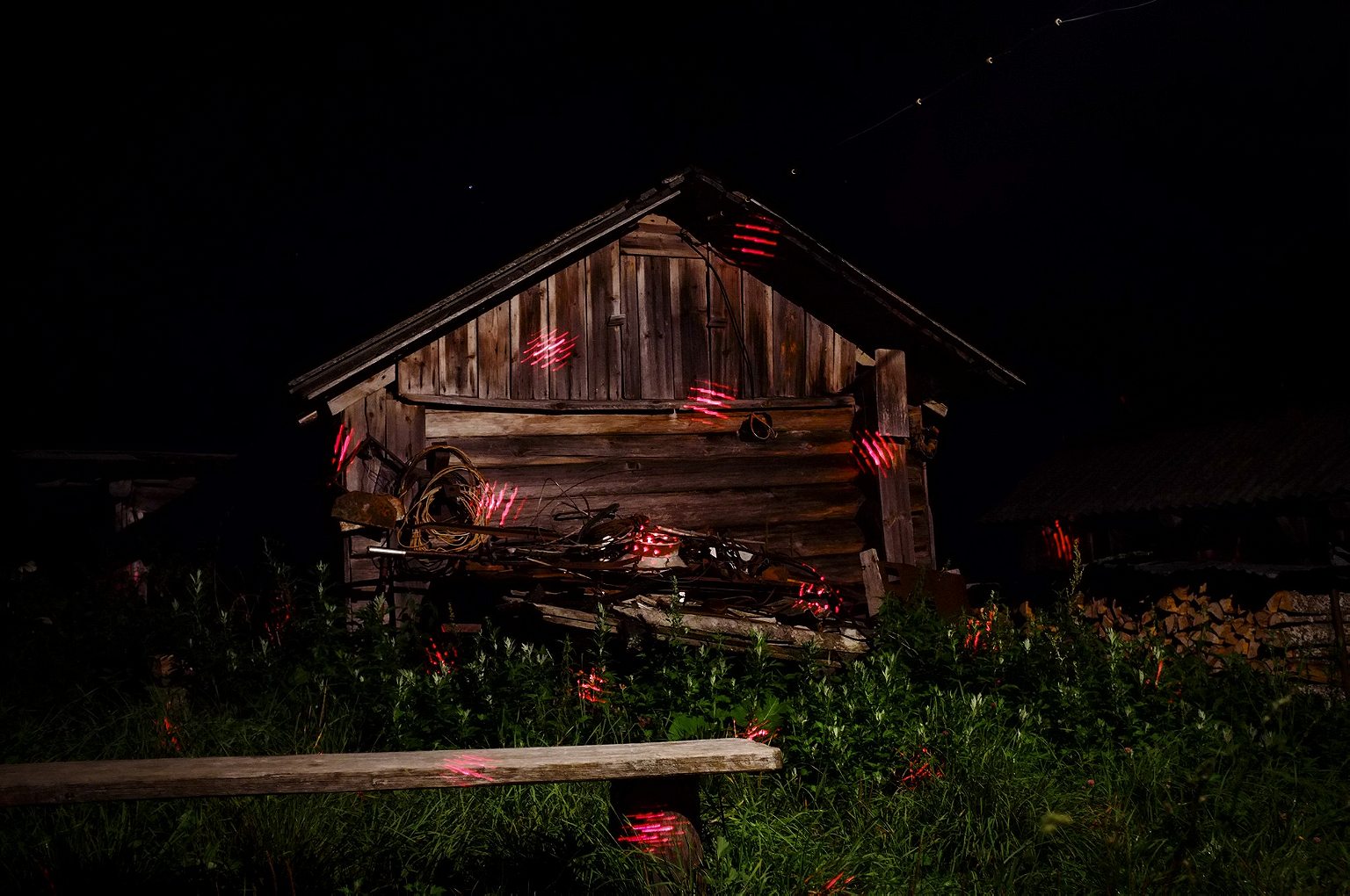 Lecha in Spirdovo
Lecha lives in the village of Spirdovo. A miner from Donbass, he says he feels most comfortable living far away from other people. When he's not drinking in the neighboring village, Lecha picks berries and hunts for wildlife. His house is a mess.
"I arrived here when I was twenty-something. Closed my eyes, pointed at the map and hit Kostroma. I get a minimum pension payment, but it's enough for me. We have groundwater, I don't need to pay an electricity bill. All the money I get I spend on food and alcohol. If you want to earn something, pick berries or mushrooms, go fishing, set traps, do as you wish–no need to go anywhere. I don't know why everyone is leaving! They had everything they needed there. Perestroika came, and everybody fled to the city."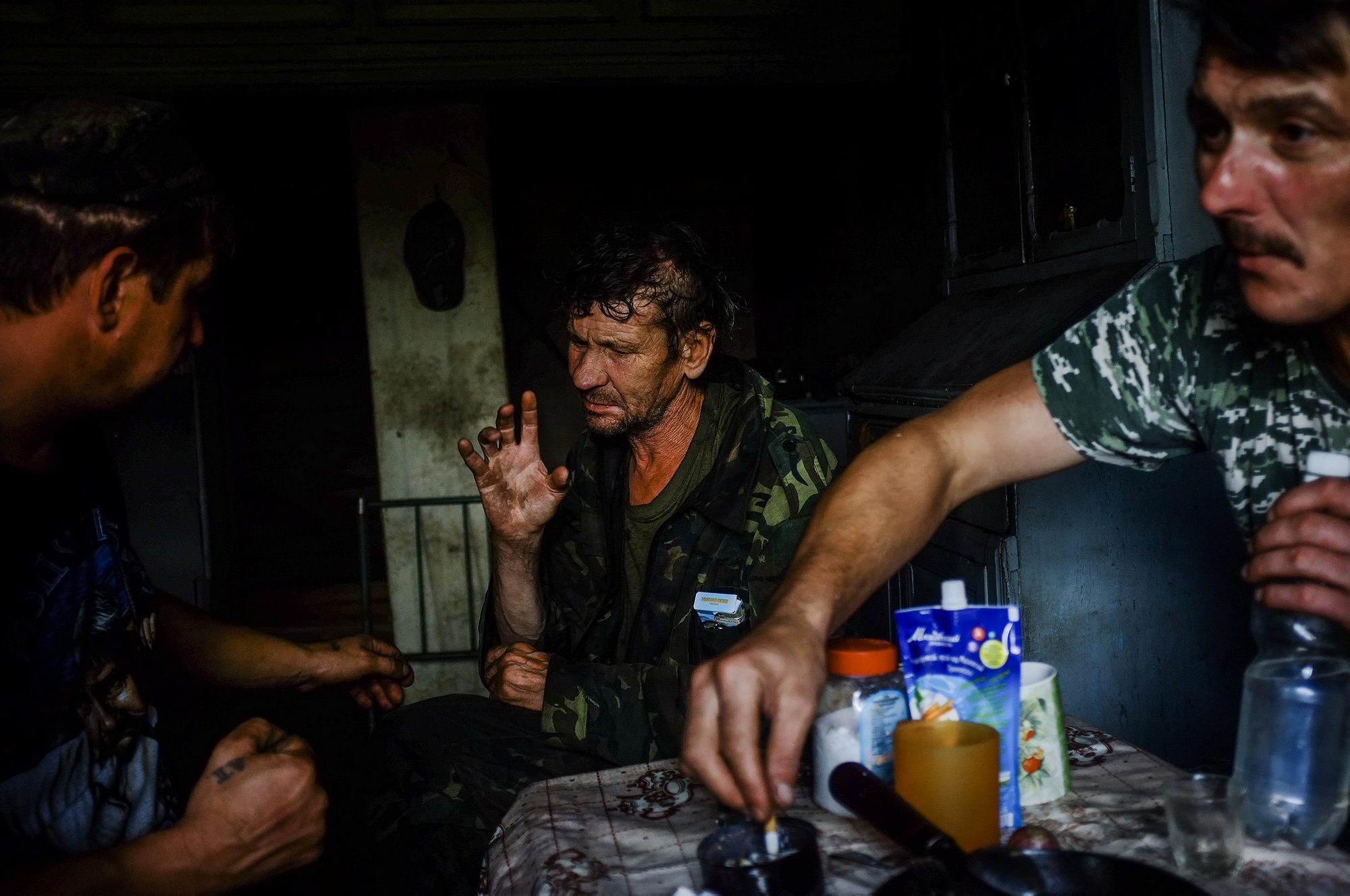 Sasha Ivanov in Elyakovo
Sasha grew up in the village of Elyakovo. In the winter, he works at the school in Vvedenskoye, a town of around 750 people where his parents live. In the summer, he works odd jobs. Divorced, Sasha occasionally gets to see his son when his ex-wife visits. The house he lives in belonged to his parents. Now, it's crumbling away and he has to repair it constantly.
"It's interesting. There were so many people around, but time flies, that's it. There were nine or more houses in Elyakovo. One house burned down, the other one collapsed. Everyone left. I don't like the city at all. I can go for a trip there for four days, but I can't stand more than that."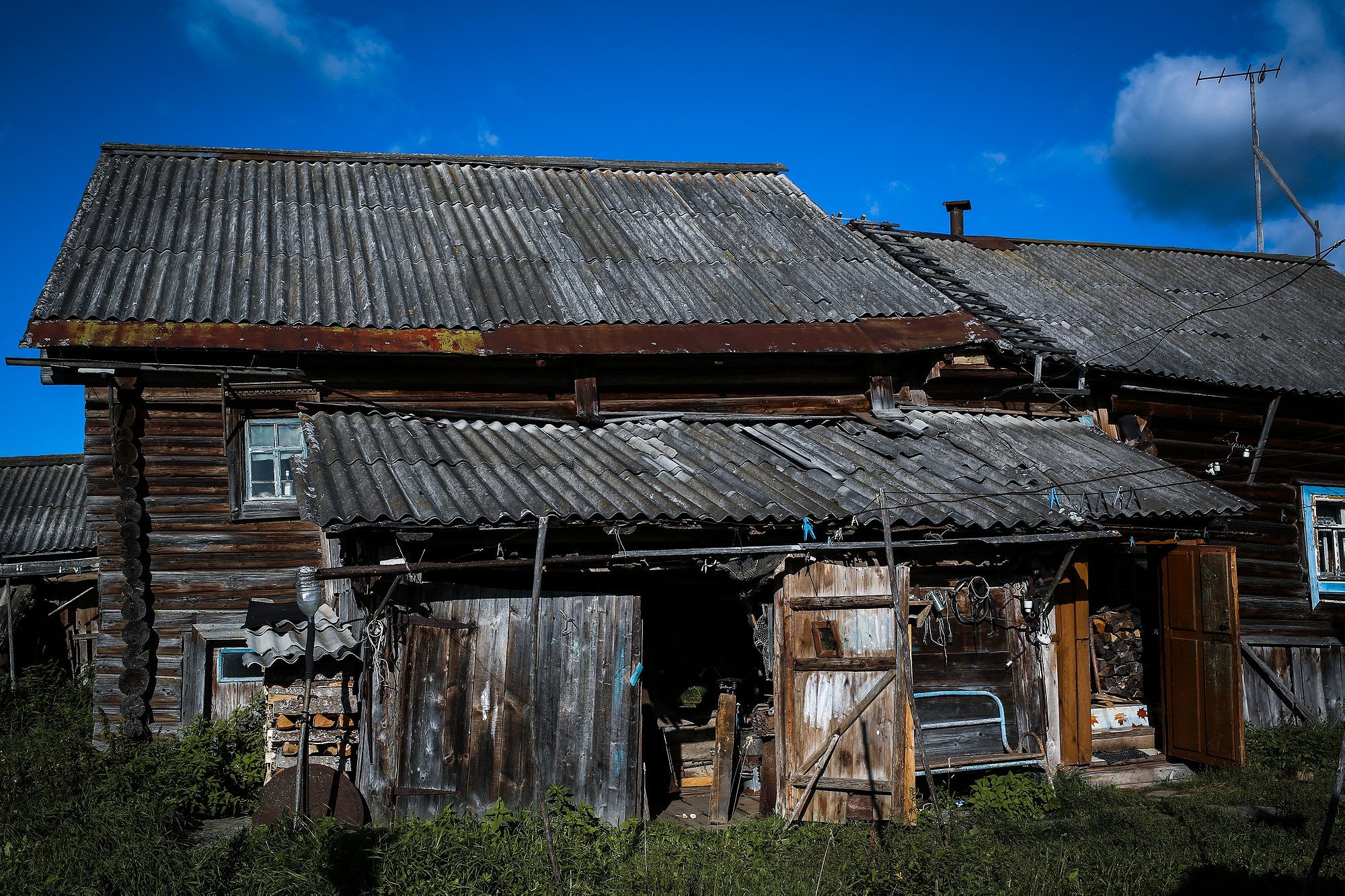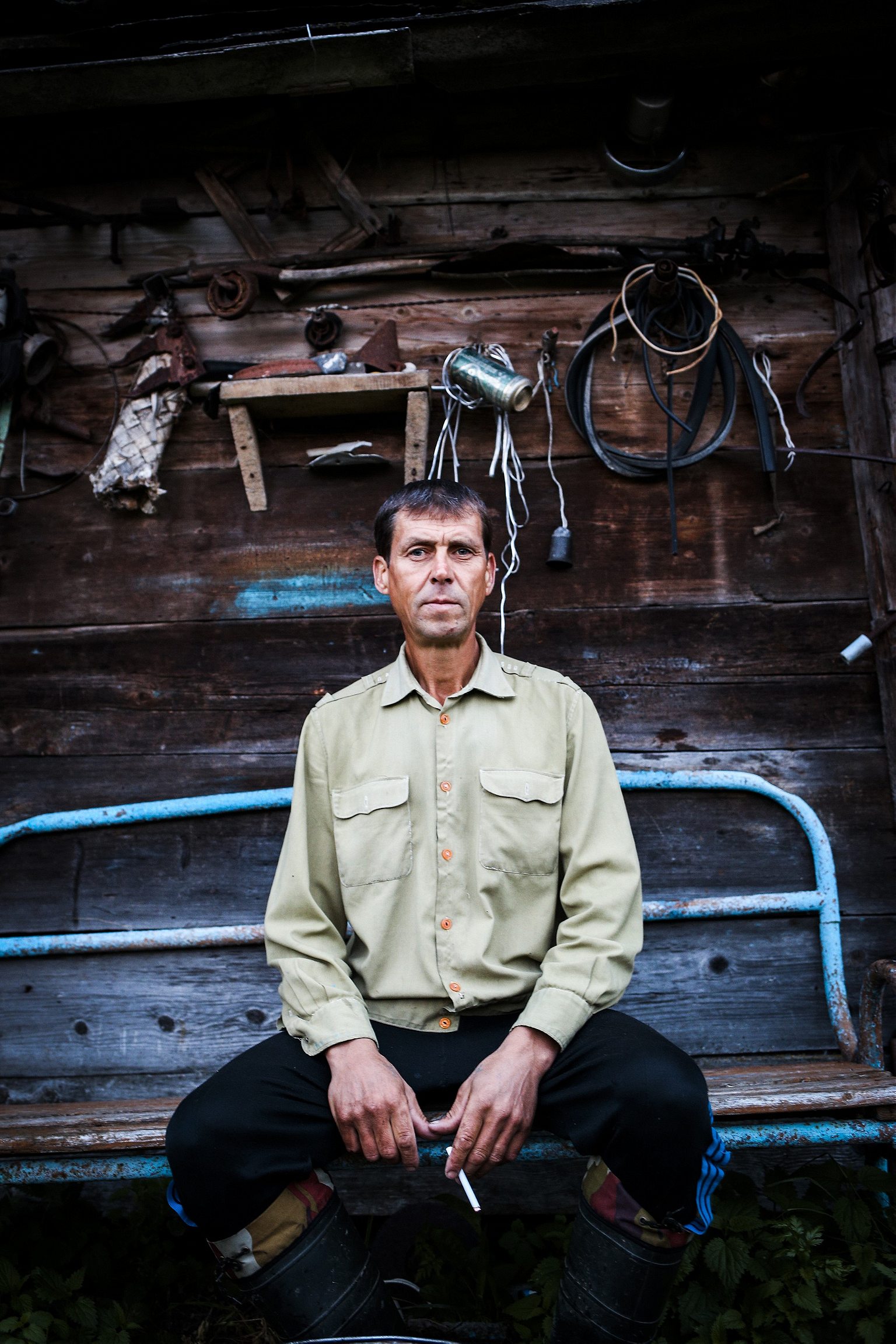 Alexey Fedorovich and Zoya Timofeevna Chernov in Assorino
In the village of Assorino, the only inhabited house is occupied by farmer Alexey Chernov and his wife, Zoya. Alexey owns nearly 50 acres of land as well as cows, pigs, sheep, hens, geese, and an apiary. They live in a house they built themselves, but after Alexey's heart attack last year, they haven't been able to finish it and it remains incomplete. In their rare minutes of rest, they watch TV or read newspapers.
"It's hard for just the two of us to cope with everything, but during the summer, our son and his wife come here to help us. They bring the grandchildren. We should have stopped working, we have no energy left."