Three photographers—two Chinese and one American—document the African community in Guangzhou.
Daniel Traub was photographing Xiaobeilu, a neighborhood of Guangzhou locally known as "Little Africa," when he came across another photographer: a young migrant Chinese worker named Wu Yong Fu. He observed him working on the pedestrian bridge that divides the neighborhood, a central public space that turns into a bustling market at night. "As people passed by on the bridge, he would sidle up beside them and ask if they would like their picture taken," Traub writes. What fascinated the American photographer was that the majority of Wu's customers were African tourists or expats. Without realizing it, Wu was giving a face to something that had interested Traub for years: the relations between China and Africa. That day was the start of a collaboration that lasted six years and involved over 10,000 photographs. The resulting book, "Little North Road," will be out in the United States this April.
Roads & Kingdoms: When did you first cross the bridge that inspired this whole project?
Daniel Traub: I have been interested in China-Africa relations for about 10 years, starting in 2005 when I did some projects in Africa looking at companies that were doing business there. I was in Guangzhou in 2009 working on assignment, and I just came across that neighborhood of Xiaobeilu. I had already known about it for a while, but I had never really explored it before, and because I was interested in this subject, it just seemed like a natural place to go. So I spent a couple of days there and photographed and got to know it a bit.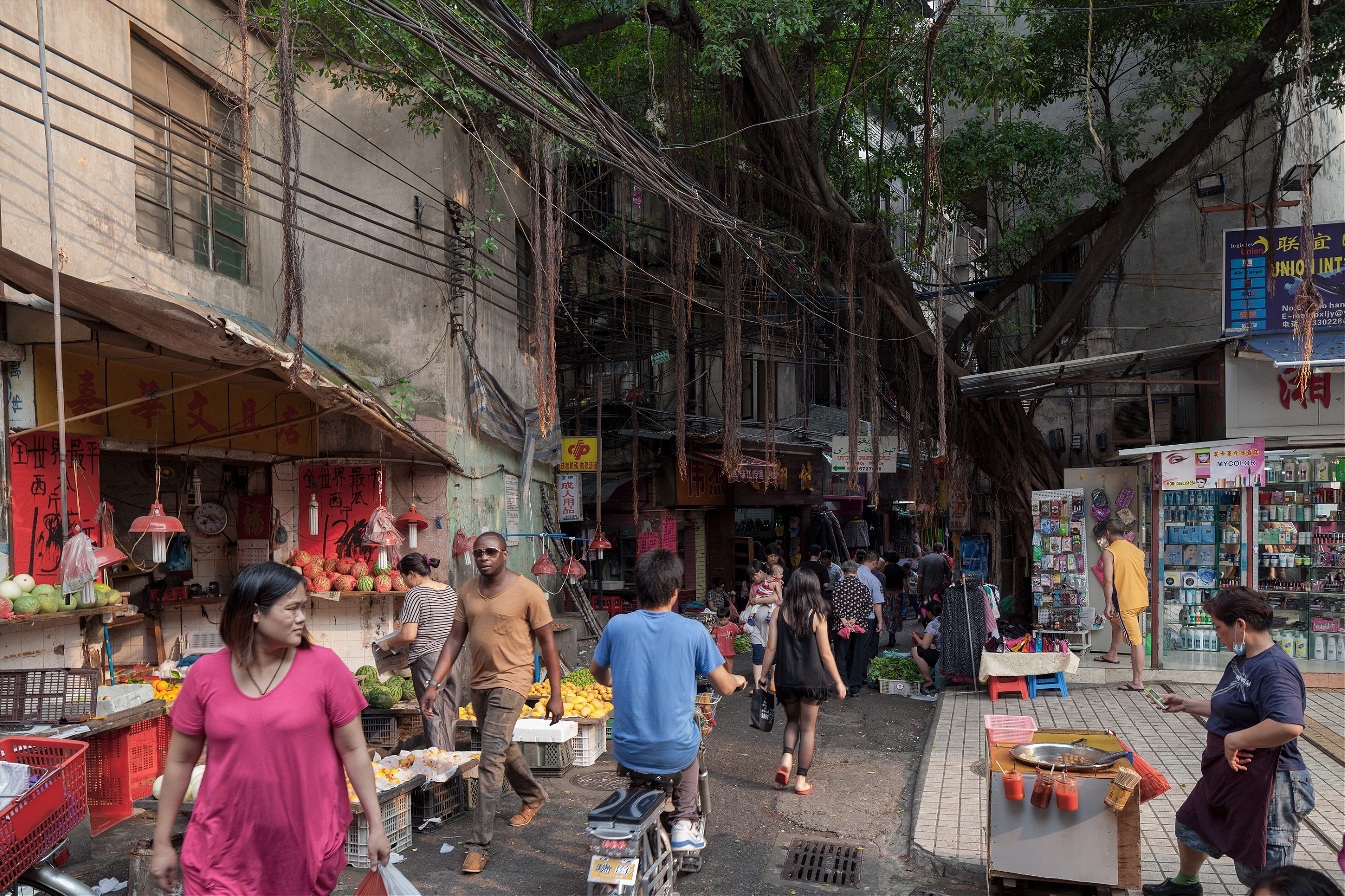 R&K: What is the neighborhood like?
Traub: It's in the center of the old part of Guangzhou, so it's very chaotic and colorful. It has lots of contrasts, with high rises and office towers and hotels that were built in the 80s and 90s, and the narrow alleyways and small streets. So on the one hand it feels very modern, but when you go a little further, it feels quite medieval. It's just a really dense, dynamic place where there's many different types of people: Africans, but also migrant Chinese and people from the Middle East and South Asia, so it's actually a very cosmopolitan mix of people.
R&K: What brought them all there exactly?
Traub: Guangzhou is the gateway of the Pearl River delta, where much of the world's products are made. It's the factory of China, if not the world, so it really is a marketplace. All of these people are going to buy and trade the goods that are produced in the Pearl River delta. The Africans in particular are going there to buy fabrics and household goods and all kinds of things that they ship back home to sell. That's the impetus for people going there, but the whole neighborhood now has developed secondary services for people that are spending time or living there. There are African and Middle Eastern restaurants and people who work as middle men between local factories and buyers. It's unclear what the actual population of foreigners is, but it's been estimated between 100,000 to 200,000.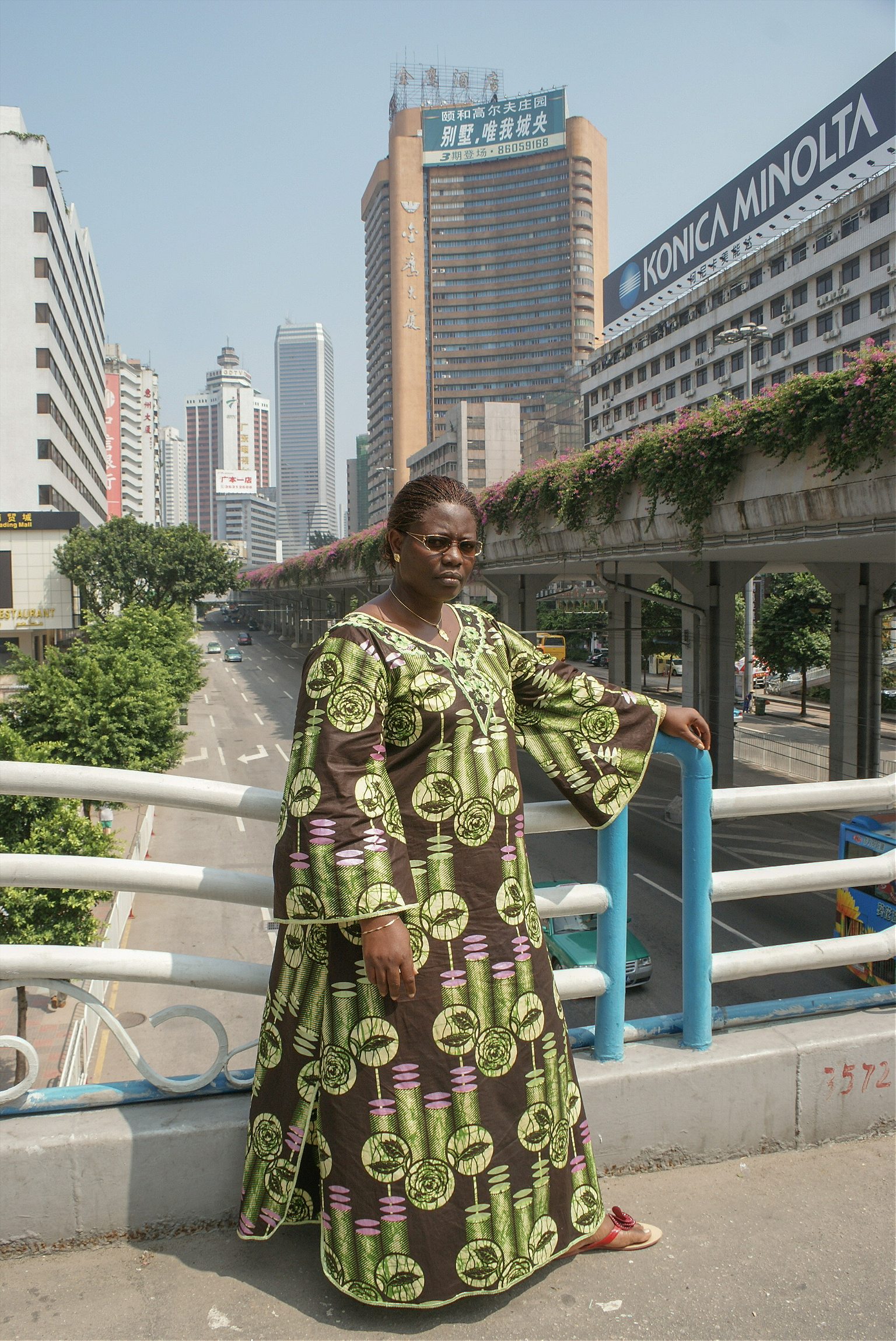 R&K: When did you meet the photographers who collaborated with you on the book?
Traub: During my first trip there, actually. I think I saw Wu Yong Fu, the first photographer I worked with, after a couple of days. I saw him on the bridge making photographs and I observed him for a while before going up to him and asking to look at his pictures. Then we just chatted, and we got to know each other. He gave me a few of his photographs. I returned about six months later to see what he was doing, and that's when I met Zeng Xian Fang, the second photographer I worked with for this book.
R&K: What was your initial conversation with Wu Yong Fu like?
Traub: He was a bit suspicious at first, he didn't know why I would be interested. But he's quite passionate about photography, and he saw that I just liked his pictures on an artistic level, so I guess he was flattered. For that reason, he was willing to talk to me.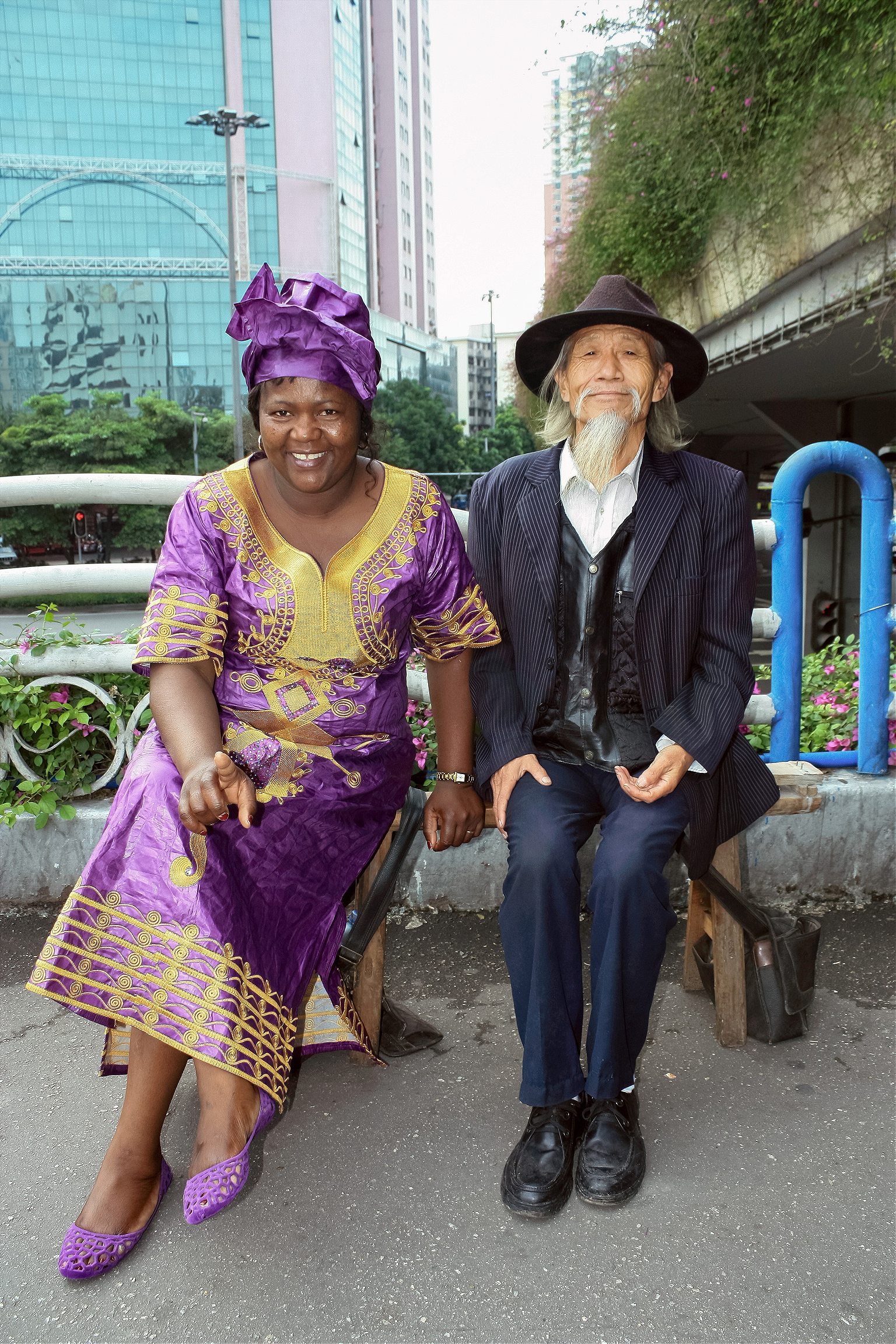 R&K: You decided to create this book with Wu Yong Fu and Zeng Xian Fang's photos instead of your own work, how did that idea come about?
Traub: It actually evolved over time. In earlier versions of the book, my work was more prominent. I did a series of portraits on the bridge, which I originally thought would be a bigger part of the book, but I ended up taking them out altogether because I didn't want my portraits to conflict with theirs. My thinking was that my more traditional documentary work of this subject matter is pretty commonplace. We see enough of it. Their perspective and their images, however, are quite fresh. It's a new way of looking at this place, so I decided in the end to make their work the focus and the heart of the book. There are about 10 of my photographs in the book, in the beginning and the end, which frame their work and provide context. I think the dialogue between my photographs and theirs just adds a lot of richness.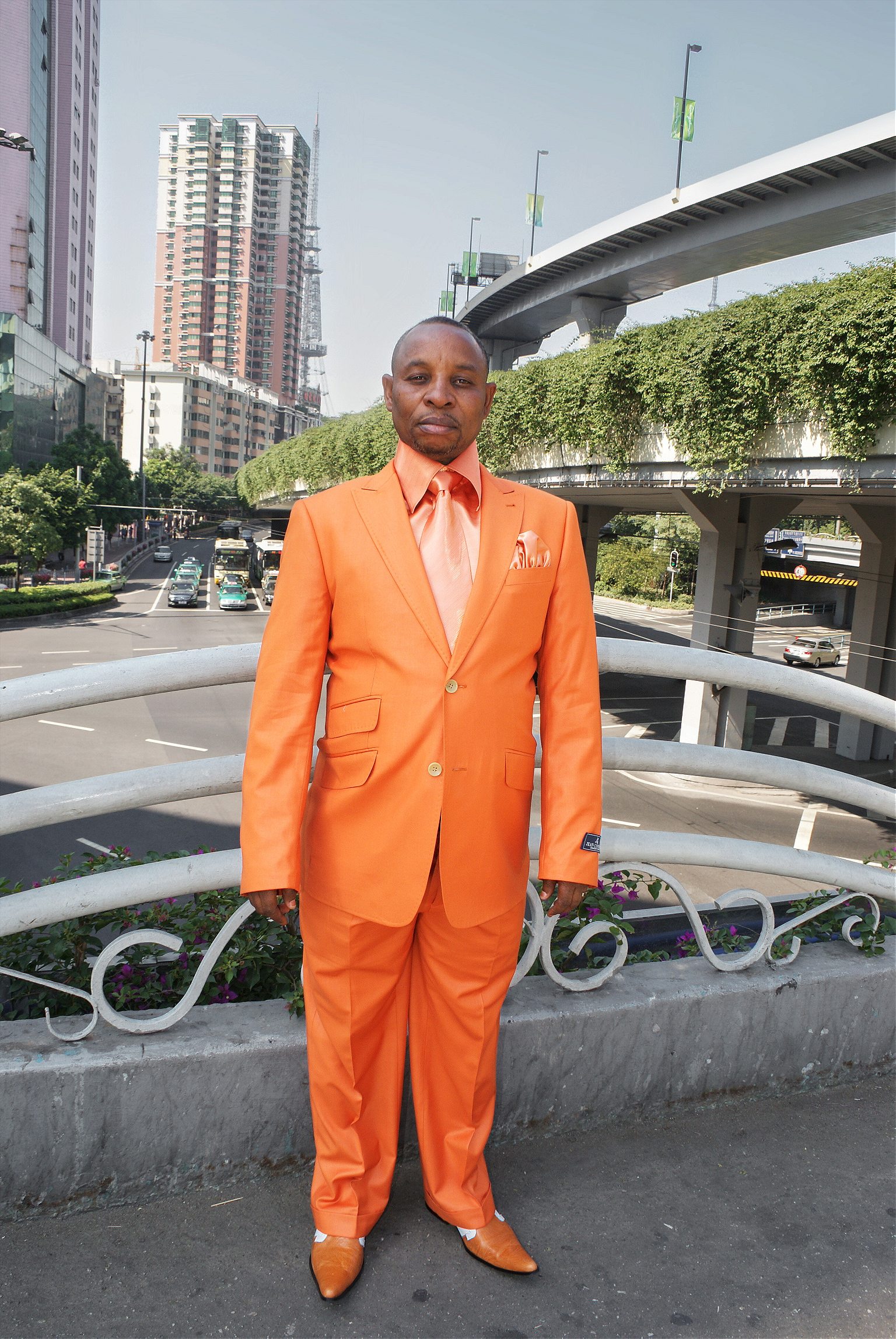 R&K: What are the interactions like between the Chinese photographers and their African customers?
Traub: They don't speak each other's languages. Actually, some Africans speak a bit of Chinese, but usually the common denominator is English, and so there isn't much of a deep conversation there. One way of looking at it is that the photographs are almost like self-portraits. The African customers are really commissioning the Chinese. They already have a sense of what they want, so a lot of the communication is about getting the photographers to produce the type of picture they want. They will get a couple of options, and will go through the screen at the back of the camera to chose the one they prefer. That's really the extent of the conversation.
R&K: Could that be a metaphor for the way foreigners in general interact with China?
Traub: There's a bit of that, yes. If you see foreigners trading in some of the markets, it echoes what you see when they're commissioning these photographs.
R&K: Were you there when these photos were taken?
Traub: I went to the bridge maybe 10 times between 2009 and 2014. I would do my own photographing and filming, as well as observe the two photographers making pictures. If you watch the film, you'll see there are a couple of the portraits I was there for, and I filmed the process. But for the vast majority of them, I wasn't there. The photographers were working seven days a week for the last five years, so they generated tens of thousands of pictures.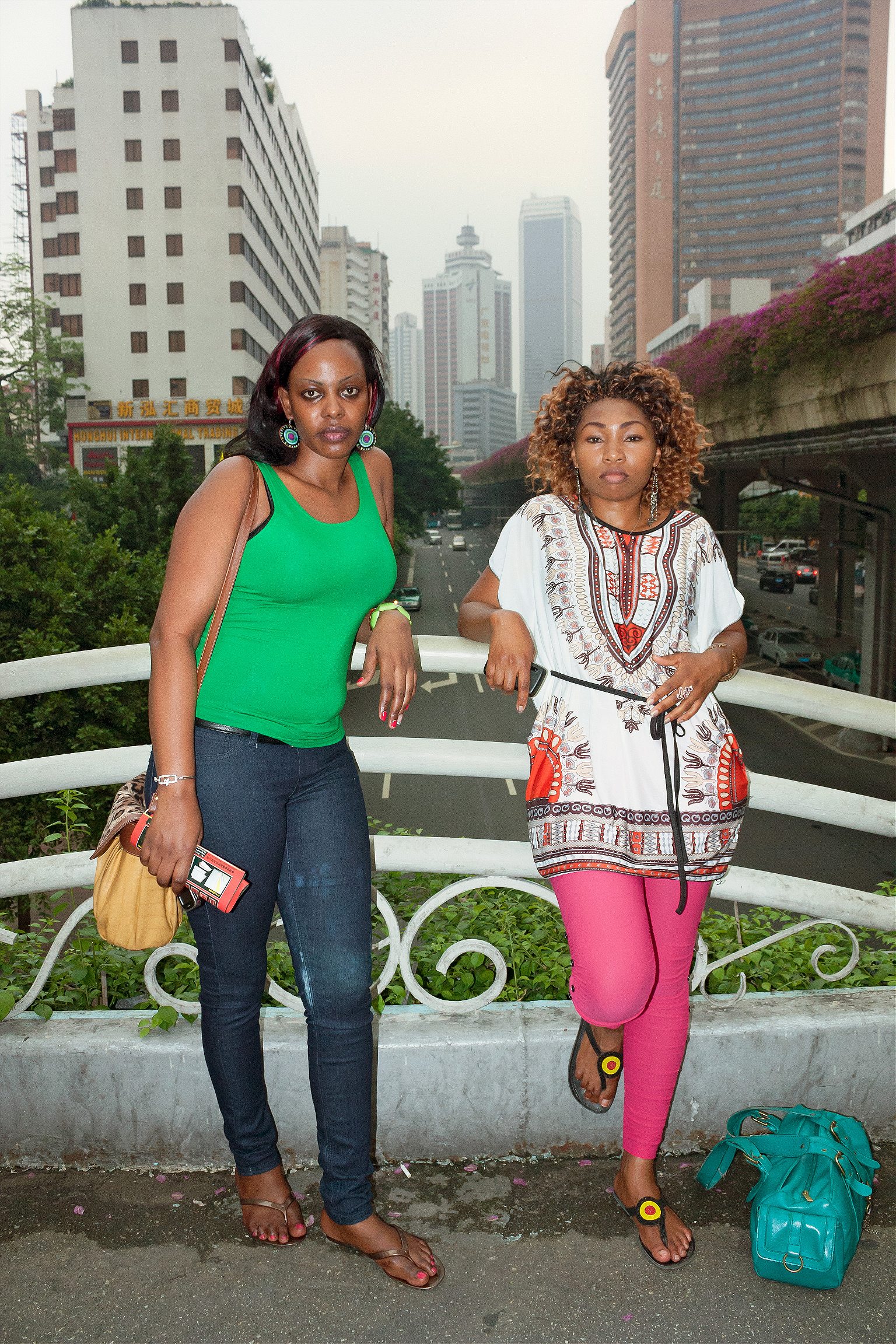 R&K: What information do you have on the people photographed?
Traub: All I have is the date the photo was made, and which photographer took it. As for the rest, we can get some sense of where the people might be from based on how they're dressed. But I did a series of interviews with people who were being photographed, so that gave me more information about where they were coming from and why they were doing this.
R&K: How did Xiaobeilu change over the course of your 10 visits?
Traub: From 2005 until maybe 2010 or so, it seemed the number of Africans was on the rise. But within that period, it did fluctuate—the financial crisis of 2008 stopped things quite a bit in all of the world. It all depends on how much investment China is putting in in Africa. In the last two years, the number of Africans in Xiaobeilu has actually decreased. There are a lot of reasons for that, mostly economic, but also, China used the Ebola crisis as an excuse to clamp down on the whole community. You know, there's a lot of racism, suspicion, and just general discomfort toward the African community living in the midst of China. Today, there are fewer Africans going into Guangzhou. Moreover, a lot of the commerce on the bridge has stopped. Nobody is allowed to sell goods there anymore, so actually both of the photographers are no longer working there.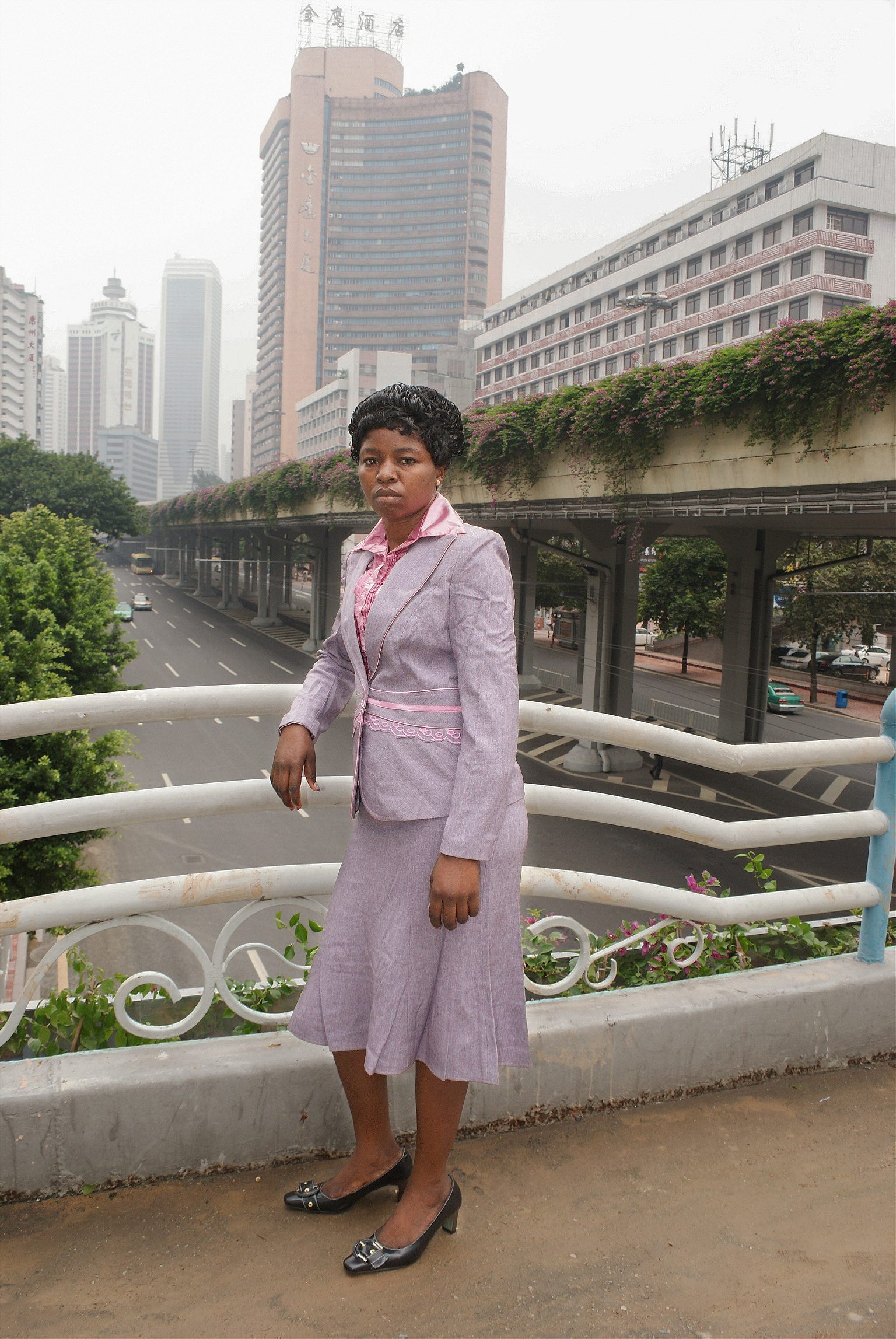 R&K: What happened to them?
Traub: Wu Yong Fu stopped a few years ago because he was pushed out by Zeng Xian Fang, actually. It's a bit of a complicated family affair. Wu Yong Fu was there first, but then his wife invited Zeng Xian Fang to come because they were doing quite well. Then there were conflicts because there weren't enough customers for the two of them and for the extended family members. Wu Yong Fu ended up quitting out of frustration, and then Zeng Xian Fang decided to stop when commerce on the bridge got shut down. In a way, this makes this whole archive more interesting because it's about a moment that's already passed.
Anything that's not organized causes some anxiety with the Chinese authorities
R&K: What was the reason for shutting down the commerce on the bridge?
Traub: It's all informal. Migrant workers are selling this stuff, so I think it's partly just trying to control this urban space. Anything that's not organized causes some anxiety with the Chinese authorities.
R&K: Looking at it now, what do you think this project taught you?
Traub: One thing I learned was to see this whole thing as my project, even though it doesn't just include my own photographs. I initiated the project, but took on more of a curatorial or editorial role, and that was definitely a new way of working for me. Rather than making my own images the center of the work, allowing other perspectives and voices to come in, and learning to look at other people's work and shape it into a coherent project.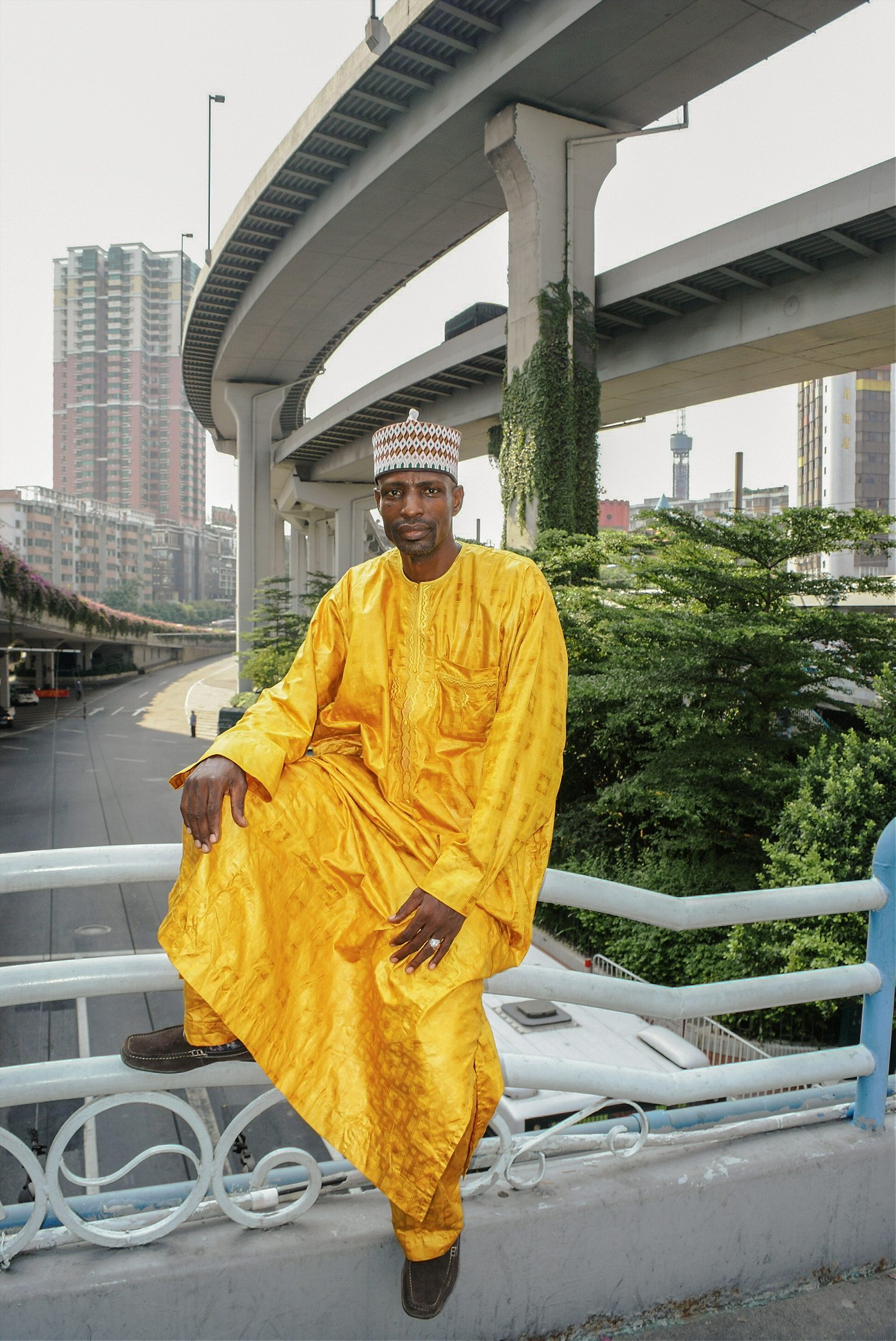 R&K: How was this collaboration received by the public?
Traub: There's been a lot of interest so far. A lot of people see a correlation between Seydou Keita and Malick Sidibe, and that's something we were trying to bring out in the book. Acknowledging that the two Chinese photographers aren't as accomplished as these two African photographers, but that in a certain way there is somehow a kind of parallel. Wu Yong Fu and Zeng Xian Fang are using the same tropes and the same visual language as Seydou Keita and Malick Sidibe, but somehow, mysteriously, in China. It's interesting to think about. Is it something that the African customers brought with them? The idea of what portraiture is? You know, they probably don't know who these photographers are, but somehow there's a sense of what African photography is and it seems like they were trying to bring that out of the Chinese photographers, which is fascinating.
"Little North Road" will be released in the United States in April. You can pre-order a copy here. Some of the photographs are currently on show at San Francisco Camerawork as part of the exhibition "Retrieved."