When to hit night markets, the deal with singing garbage trucks, soup dumpling technique, and other must-knows for Taiwan's city that never stops.

Play hard in Taipei. The capital of Taiwan features a lot of unremarkable, tin-roofed apartment buildings. Public transportation is efficient and sleek. But Taipei has a proud inner party animal. Election rallies are electro-light, barn-burner entertainment events. Compared to other capital cities in East Asia, Taipei is a bastion of sexual liberation and tolerance (its Pride parade is now Asia's largest). I've lived in the city for several years—first as a language student, then working for the Canadian trade office before becoming a reporter and researcher—and have no plans to leave anytime soon, mainly because of that energy. Taipei won me over with lazy Saturdays at quiet cafés livened up by daytime firecrackers and temple troupes dressed in larger-than-life Taoist god costumes; mountain hikes along a beaten path at Taipei's Yangmingshan that revealed isolated, wild hot springs; discovering movie theaters in Ximenting and 24-hour breakfast shops in Yonghe. Taipei never stops.

First, get an EasyCard. The EasyCard (Chinese: 悠遊卡; pinyin: yōuyóu kǎ) is one of the most important things to have in Taipei. Among the things you can use these contactless smartcards for: the excellent metro, the city bike scheme, buses, ferries, and even taxis. You can use them to pay for public parking, and as a prepaid credit card for convenience stores and supermarkets. They can also get you into the zoo, the Maokong Gondolas, and some museums. Buy them at Metro and bus stations or at convenience stores. A standard fare card is NTD100 ($3), and they can be topped-up in amounts up to NTD10,000 ($310). Any unused cash can be refunded.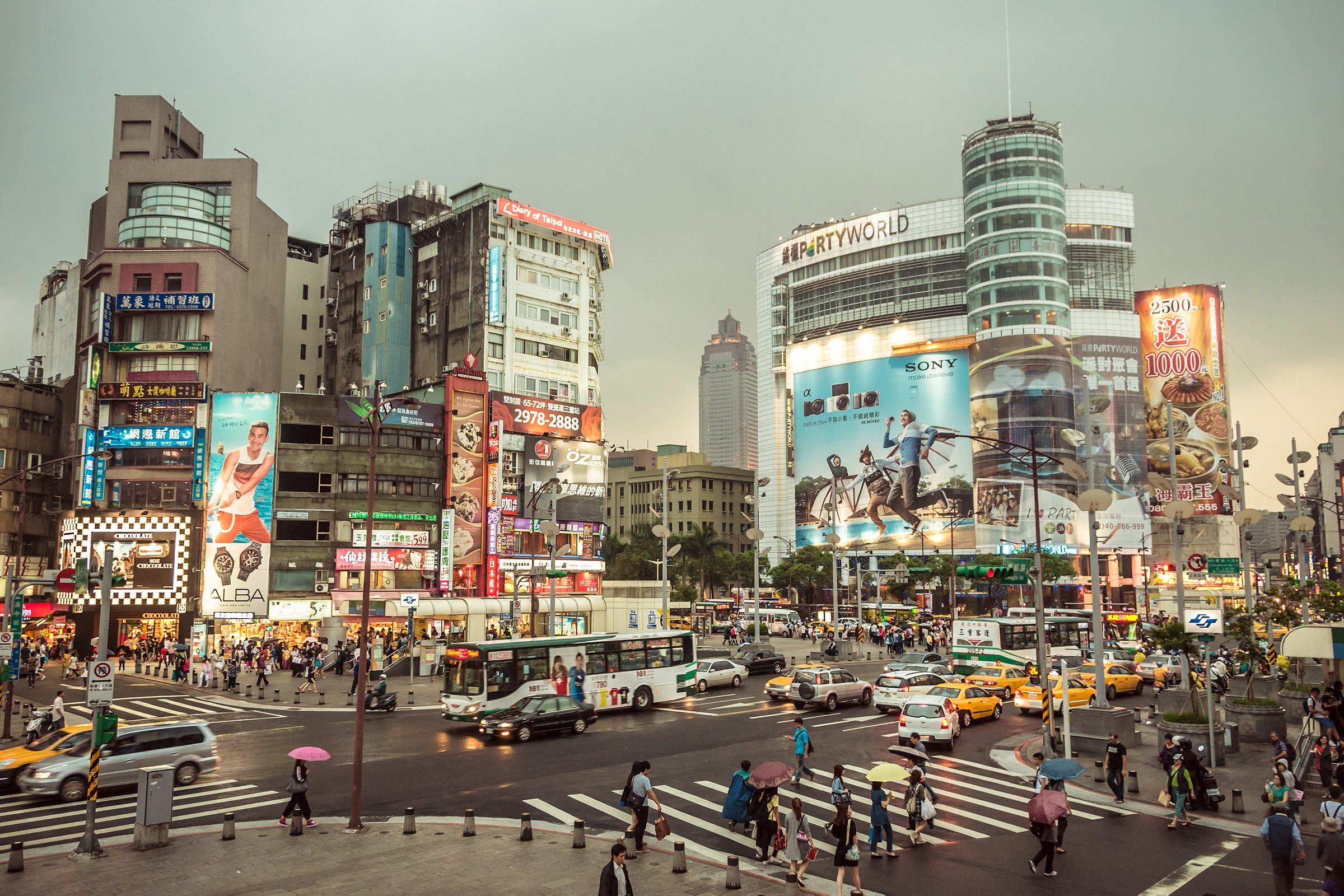 Do everything at 7-Eleven. In many countries, 7-Elevens are just a truck-stop repository for slushies and cigarettes, but the Taipei variety (and its brethren/rivals FamilyMart, Hi-Life, and OK Mart) is a one-stop-shop for anything you'll need in a 24-hour period. Have a seat, eat a surprisingly delicious dinner—or even fresh guava. Pay for concert tickets or parking tickets. Get online shopping packages delivered. Send mail and print documents. Get an EasyCard and a Super Supau Sport Drink. As a former Chinese-language student living off of a meager government scholarship, I came to depend on 7-Eleven for affordable dining. You could do worse than a tuna rice-ball and a passable Americano (NTD39/$1.20), or a chicken sandwich and a lychee cranberry yogurt (NTD49/$1.50).

Call it Taiwanese Taipei, not Chinese Taipei. No title has created more confusion for Taiwanese than "Chinese Taipei". The name is supposed to allow Taiwan to send its own delegations or teams to international forums and sporting events such as the Olympics—but it's also a way for China to confuse the international community about Taiwan's status as a nation. China claims sovereignty over all of Taiwan's territorial holdings, and has used its rising international influence to exclude Taiwan from joining the larger community of nations. Taiwan begrudgingly agrees to use the name "Chinese Taipei", in a nod to its official name, The Republic of China (as distinct from the People's Republic of China). But 'Chinese Taipei' is also a sore point for the 17 million or so Taiwanese who don't live in the greater Taipei area.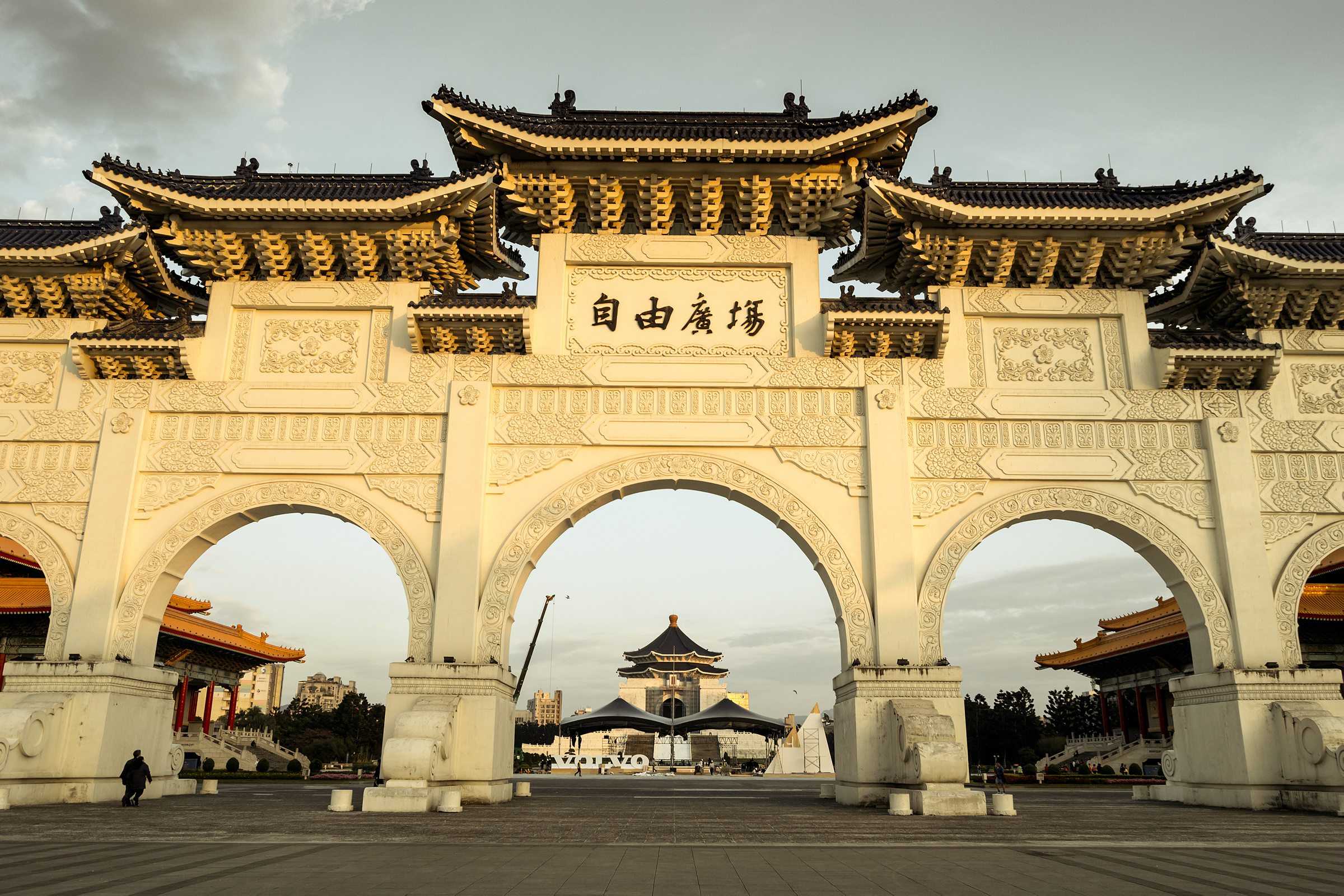 Take an umbrella. There's a reason most people carry one everywhere: Taiwan is both intensely sunny and rainy, alternating several times in a single day. Either way, an umbrella's got you covered.

Obey Metro etiquette. The Taipei Metro (MRT) was superbly planned from the start and is a model of efficiency among modern and efficient East Asian subway systems. Transferring between stations in many cases simply means crossing across the platform to the next train. People in Taipei are serious about the Metro rules. People line up for the train, everyone stands on the right of the escalator. No gum, food or drink (not even water!) or you'll be fined. And don't sit on the dark blue seats. They're reserved for pregnant woman, children, and the elderly—the latter are highly respected. Many commuters would rather stand than sit even temporarily in these designated seats.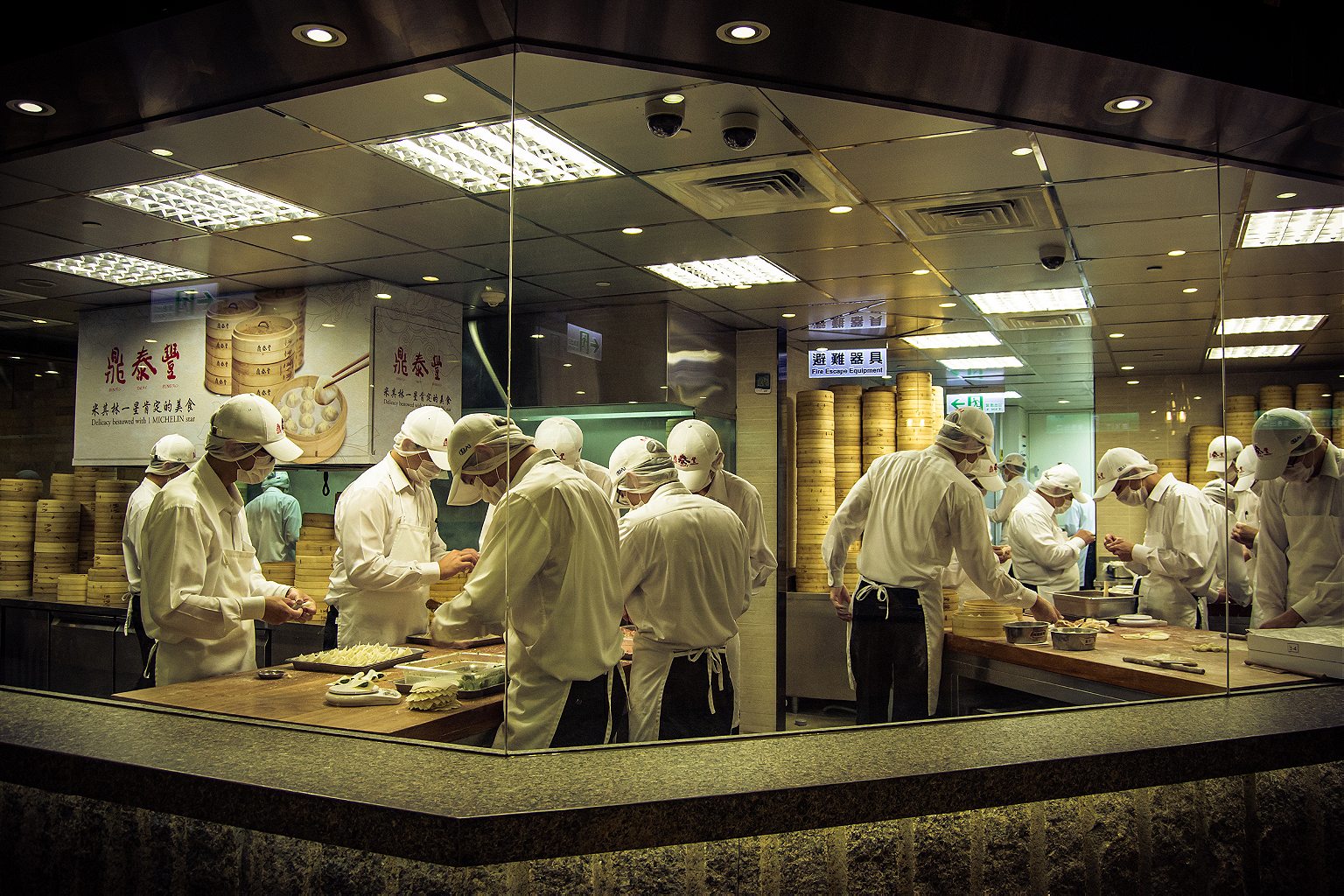 Look beyond DTF for XLB. Xiao long bao or soup dumplings—steamed buns encasing (usually) both a morsel of pork and a painstakingly prepared savory broth—originated in Shanghai, but became synonymous with Taiwan thanks in part to Din Tai Fung, which snagged a Michelin star for its delicate steaming method. If you have to go for the name, Din Tai Fung's first location on Yongkang Street is tiny compared to its Taipei 101 and Zhongxiao Fuxing locations, but the atmosphere is better and it's close to other food options at Dongmen. But be warned: it's expensive, and you can wait hours for a table. You might as well skip the crowd and go for the excellent pork and crab xiao long bao at the nearby YiPin Qiao Chu in Tianmu. The chef there is a Din Tai Fung alum and the soup dumplings are on par, if not better, and they also serve traditional Taiwanese dishes. (Unlike the better-known restaurant, though, there are no polyglot waitresses, and the menus are in Chinese. But don't let this stop you: download Pleco, a language app that will live-translate menu items and other important stuff.) Hangzhou Dumpling House, near Chiang Kai-shek memorial hall, also has excellent xiao long bao. Protip on how to eat them: After letting them cool, place a dumpling in your soup spoon with your chopsticks (try not to break the skin!). Poke a hole in the dumpling to drain the soup into the spoon. Then eat. Dip what's left in your side dish of vinegar and ginger.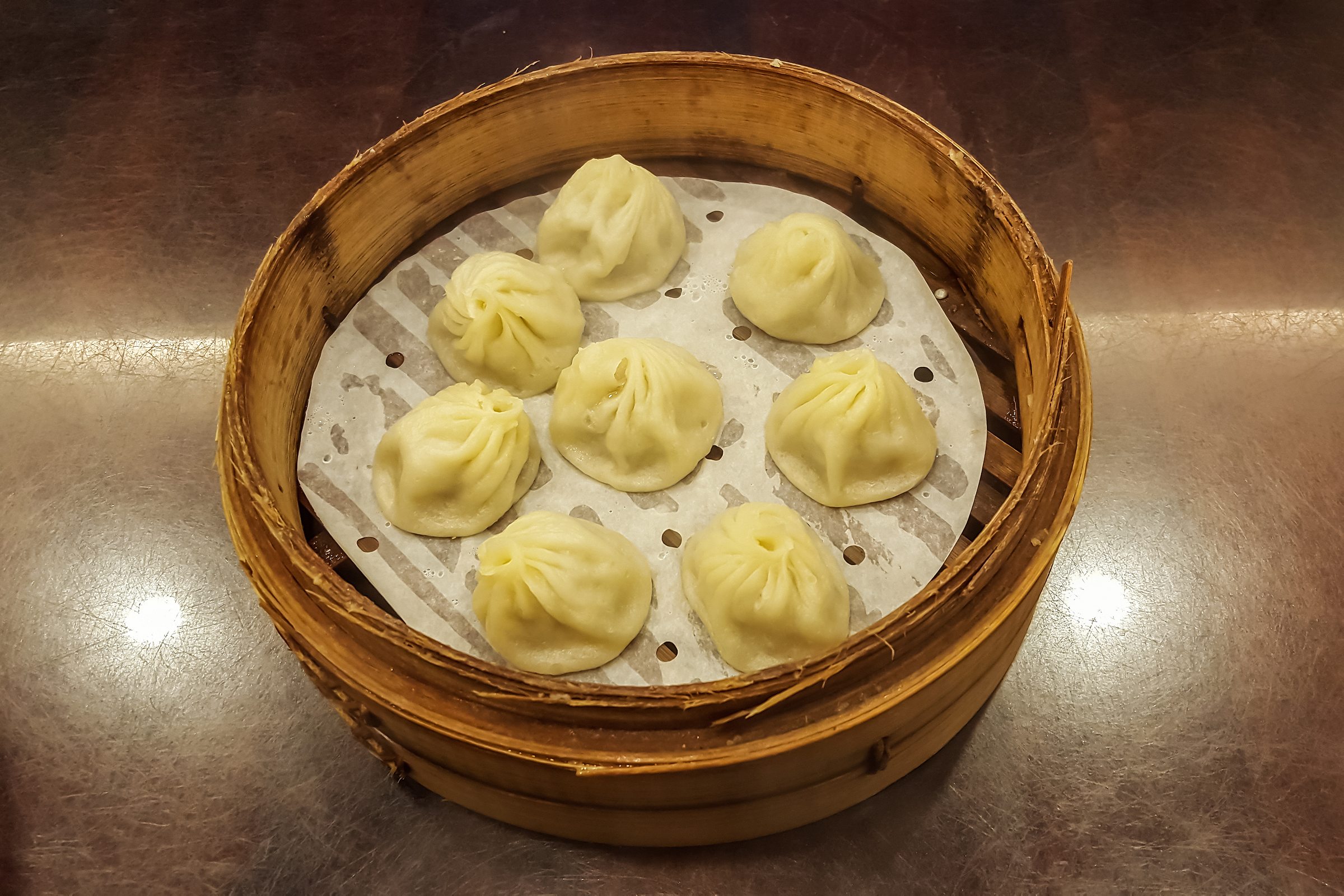 Beware those coffee prices. Coffee may well have replaced tea as Taipeiers' caffeine high of choice, with Starbucks, local Taiwanese café chains, and a herd of independent coffee shops all seemingly growing and thriving in Taipei. But the competition has not made coffee cheaper, and a cup will set you back double what it would in North America or Europe. As for independent cafe recommendations, the grand-daddy of local cafés—Fong Da Coffee in Ximen—usually scores high on many Taipei coffee lover's list. It's lauded for its historic atmosphere, but jeered for its lousy service. Other perennial favorites are Fika Fika Café in Zhongshan, Chamber Coffee near ShiDa, and Zabu Coffee in Tianmu. If you are looking for a day-in, day-out coffee fix that won't break the bank, Taiwan's local Cama Coffee is highly recommended. Good quality Arabica beans, at about NTD40 a cup ($1.20).

Follow the red lantern. Taiwan's re chao joints are kind of like pubs in Britain: watering holes, restaurants, and refuges. But instead of fine ales, fried food and surly service, Taipei's re chao joints offer watery lagers and cheap seafood. Re chao—("hot fry")—got their start as inexpensive places for blue-collar workers to knock back some beer and food at the end of their shifts. They've evolved into one of the best places to people-watch and have boisterous, bawdy conversation with friends. The food is usually nothing to write home about, but with beer and food starting at about NTD100 ($4) or less, who can complain. If Japanese food is crazy expensive in your home country, re chao places are excellent opportunities to eat fresh sushi and sashimi at cheap prices. The house beer is more than likely locally brewed "Taiwan Beer". Pin Xian at Liuzhangli station is a good introduction, but they're all over the city. Look for red lanterns, with the characters "熱炒" and '100' painted on top of them.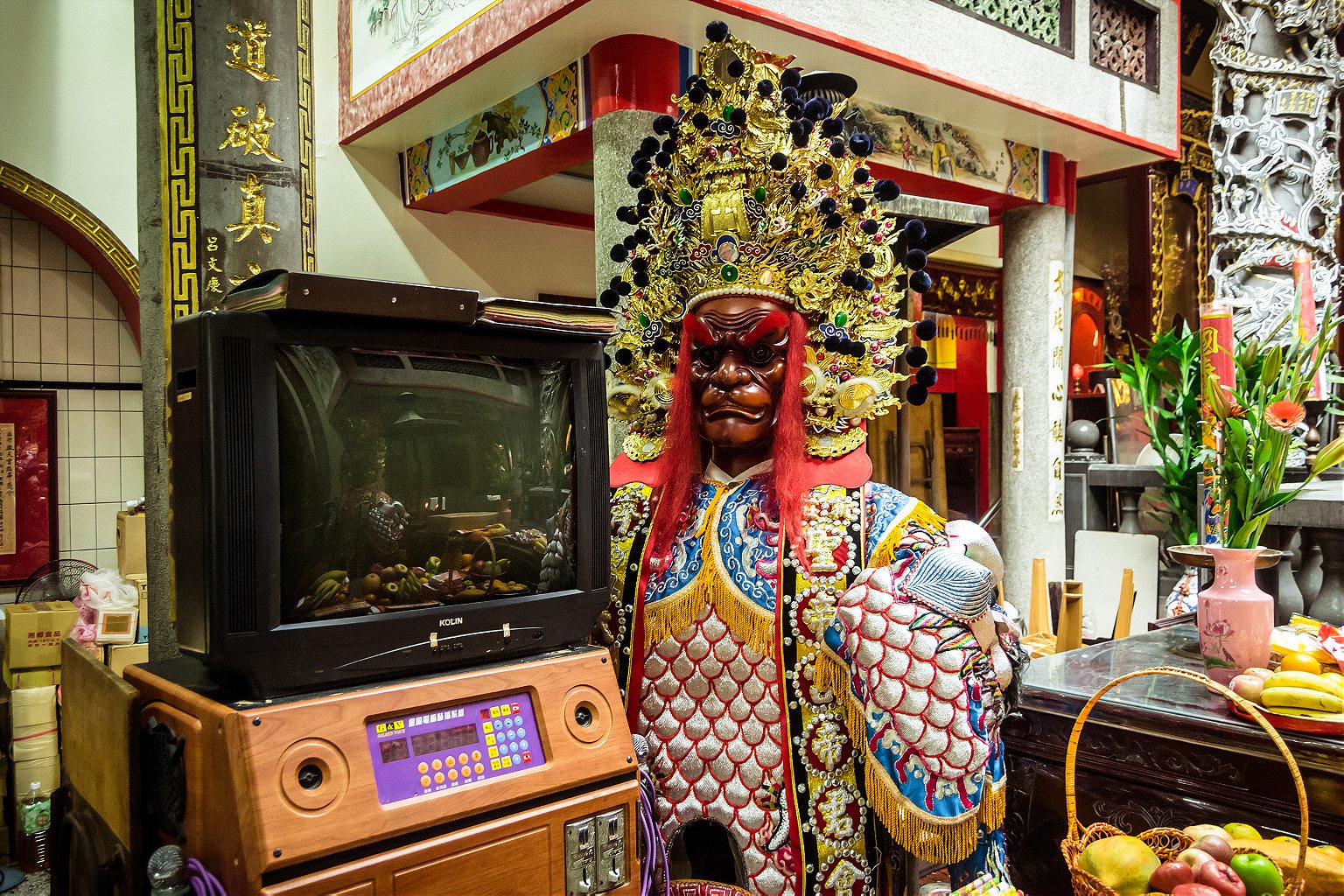 Beat the heat with aiyu. When the mercury hits 35 degrees Celsius (95 Fahrenheit) during the summer, most Taiwanese won't be reaching for their famous milk tea, better known in the West as bubble tea. The smarter option is aiyu, a thirst-quenching drink made from the jelly of a fig indigenous to Taiwan's mountain regions. It's best served with crushed ice and lemon juice. Suck the jelly out of the cup with a wide straw, and enjoy refreshment with the consistency of soft Jell-O. The Aiyu Zhi Mengyou Xiancao store just outside of Tonghua Night Market in Xinyi district is famous for their aiyu served in a bowl. Huainian Aiyu at Mengjia night market also has a deserved aiyu reputation. Huainian also doesn't serve it in a cup at all: customers instead get a flimsy plastic bag with a giant straw jutting out the top.

Hit the night markets late. Taipei's night markets have blessed Taiwan's culinary scene. Dinner time isn't the time to go, though. Things start bustling a little later—no earlier than 8-9 p.m.—when people hit them for night-time snacks. As Taiwan's largest metropolitan area, the Greater Taipei area has more than two dozen night markets, and Shilin, Raohe (don't miss black pepper pork puns by the temple entrance) and Ningxia (excellent fried chicken cart—follow your nose to find it) are the most popular. With night markets attracting more tourists from mainland China, Japan, and the West, some of the more well-known, like, Shilin, have become pricier with no corresponding rise in food quality. But there are countless others to check out. Try Nanjichang in gritty Wanhua district, or Dalongdong in historic Datong district. Nanya night market in Banqiao, Sanhe night market in Sanchong, and Luzhou-Miaokou night market in Luzhou are also far lesser-known.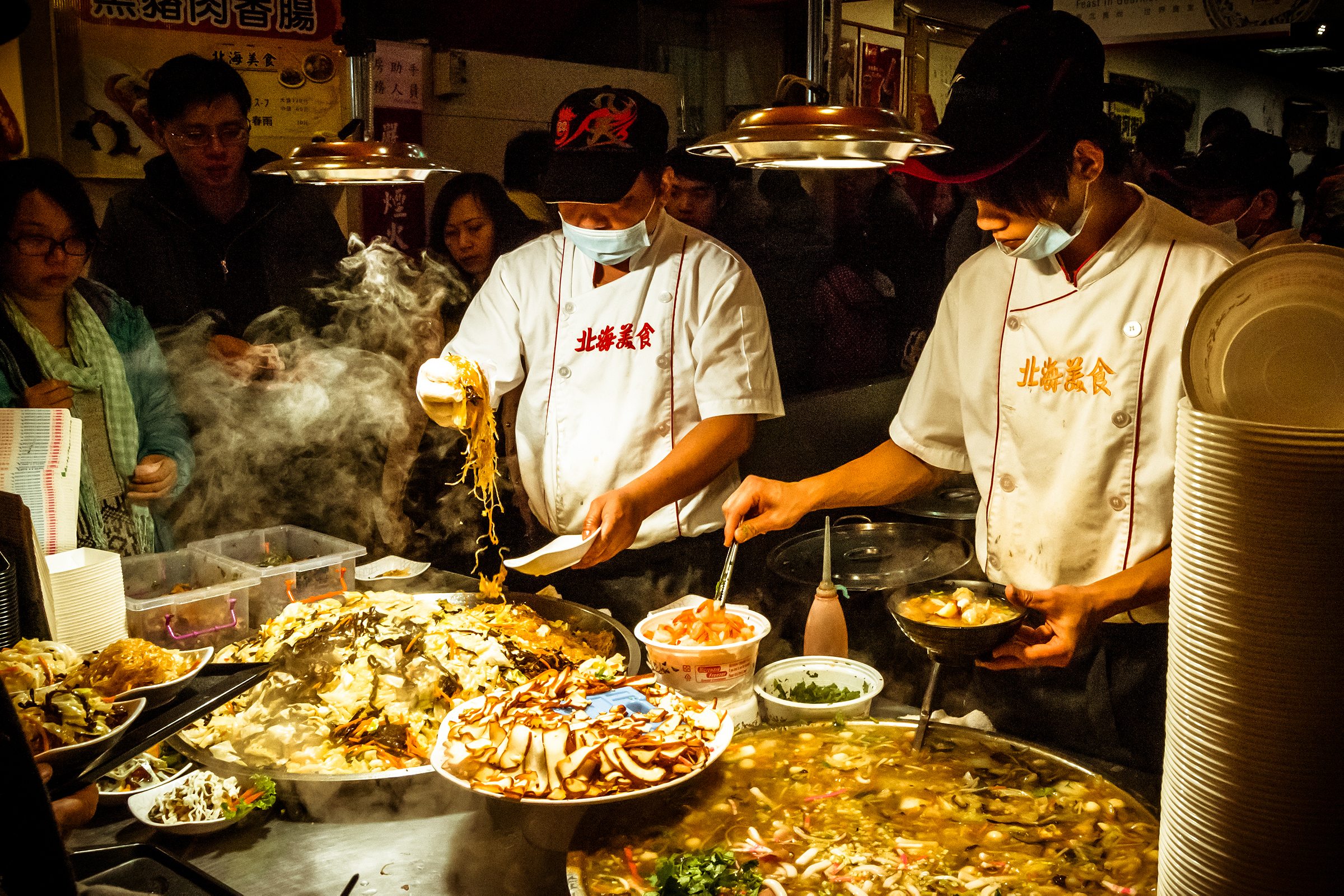 Know the Sunflower Movement. One of the founders of Occupy Wall Street once described the movement as a "constructive failure", but it had real impact in Taipei. In 2014, the then-ruling Nationalist Party (The KMT) was about to pass a controversial free-trade agreement that would have strangled Taiwan's small and medium enterprises and put pressure on an already struggling generation of young workers. Instead of occupying Xinyi District (Taipei's version of Wall Street), student activists occupied the place where the levers of power are controlled, Taiwan's Congress. After a 24-day occupation, the KMT's head of congress gave in to the protesters' demands and promised an oversight bill. The success of Occupy in Taiwan (called the Sunflower Movement in the local media) empowered civic groups to keep fighting, spurring successful anti-nuclear plant protests, and a high-school organized occupation of Taiwan's Ministry of Education.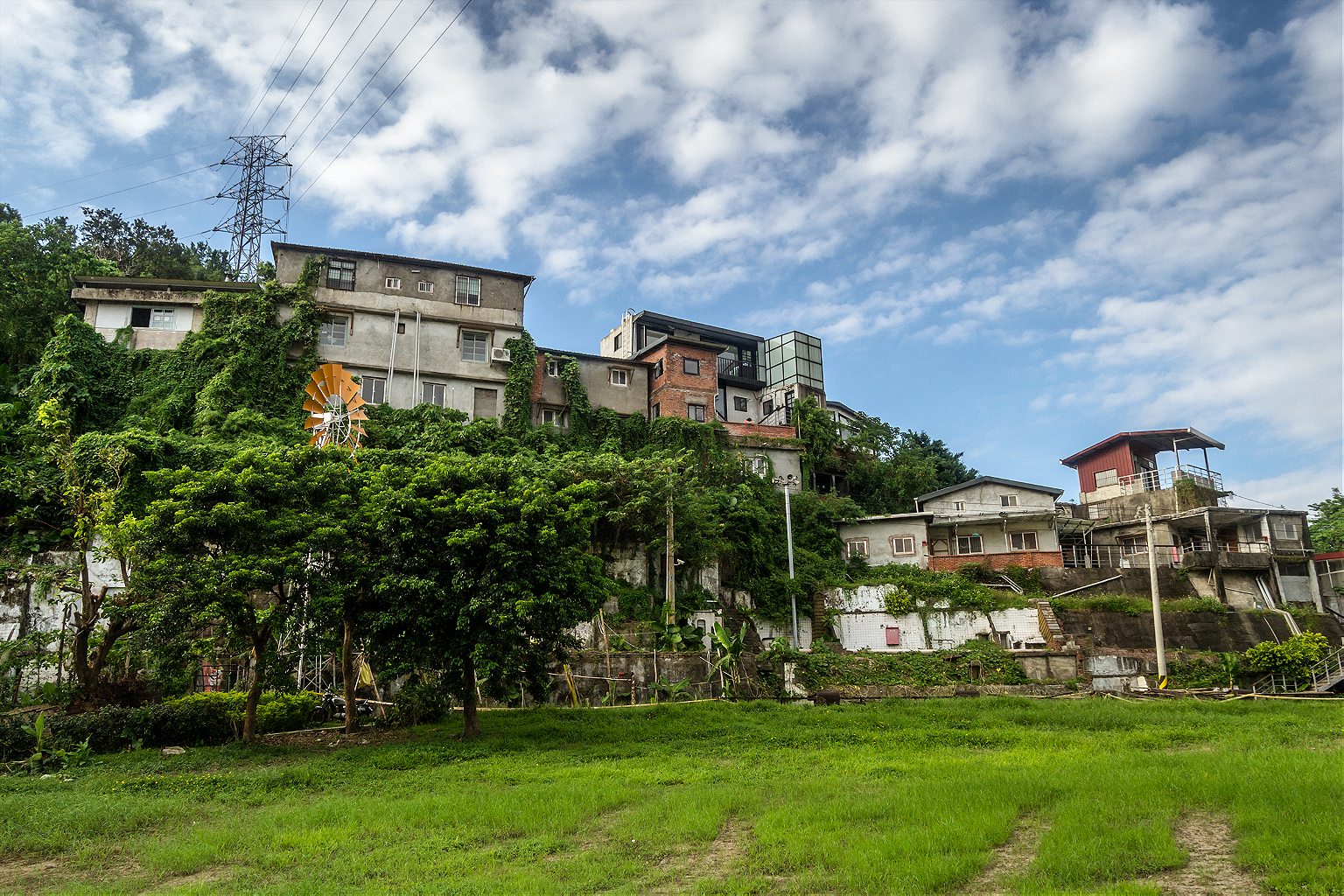 Line up for laozihao. Taiwan's laozihao food stands and restaurants combine two of Taipei's favorite activities: lining up, and eating. Laozihaos are well-established food joints, generally known for serving one food item incredibly well. In many cases, these restaurants invented, or at least popularized, of some of Taiwan's most famous dishes, and they're in-demand spots with lines any day of the week. If you want to see what all the fuss is about, most people combine laozihao visits with other tourist spots. A visit to Longshan Temple is convenient for Zhouji rouzhou and deep-fried lean pork strips with ginger. Strolling around Zhongshan should bring you to Feiquan wu for the best eel bento boxes in Taiwan, followed by sweet-steamed Mochi covered in sesame powder at Shuanglian Yuanzai Tang. Shopping in the city's East district (near Zhongxiao Dunhua station) gives you a chance to line up with die-hard frozen Mango dessert fans at Ice Monster.

Get on your "YouBike". Taipei doesn't have much of a bike path network, but its bike-share program is excellent, and has been surprisingly successful at weaning Taiwan's drivers off their scooters. In a little less than five years, YouBike (branding: Übike) ballooned from 10 docking stations and 500 bicycles to 500 docking stations and 8000 bicycles in the greater Taipei area. (Here's where to find them). You can open an account on the YouBike website, or at the kiosks. Ride along the more than 30 km of bike paths along scenic riverside park, pedal around a historic Datong district snapping photos, or better yet, ride the circuit around Shezi island, one of Taipei city's last surviving agricultural spaces.

But watch out for scooters. There are four million scooters on the road in the greater Taipei area—they're still the best and fastest way to get around—and they rule the road. They expect the right of way in any and all traffic situations, and it can be intimidating if you're a first-time visitor, a little unsteady on your YouBike or even just your feet.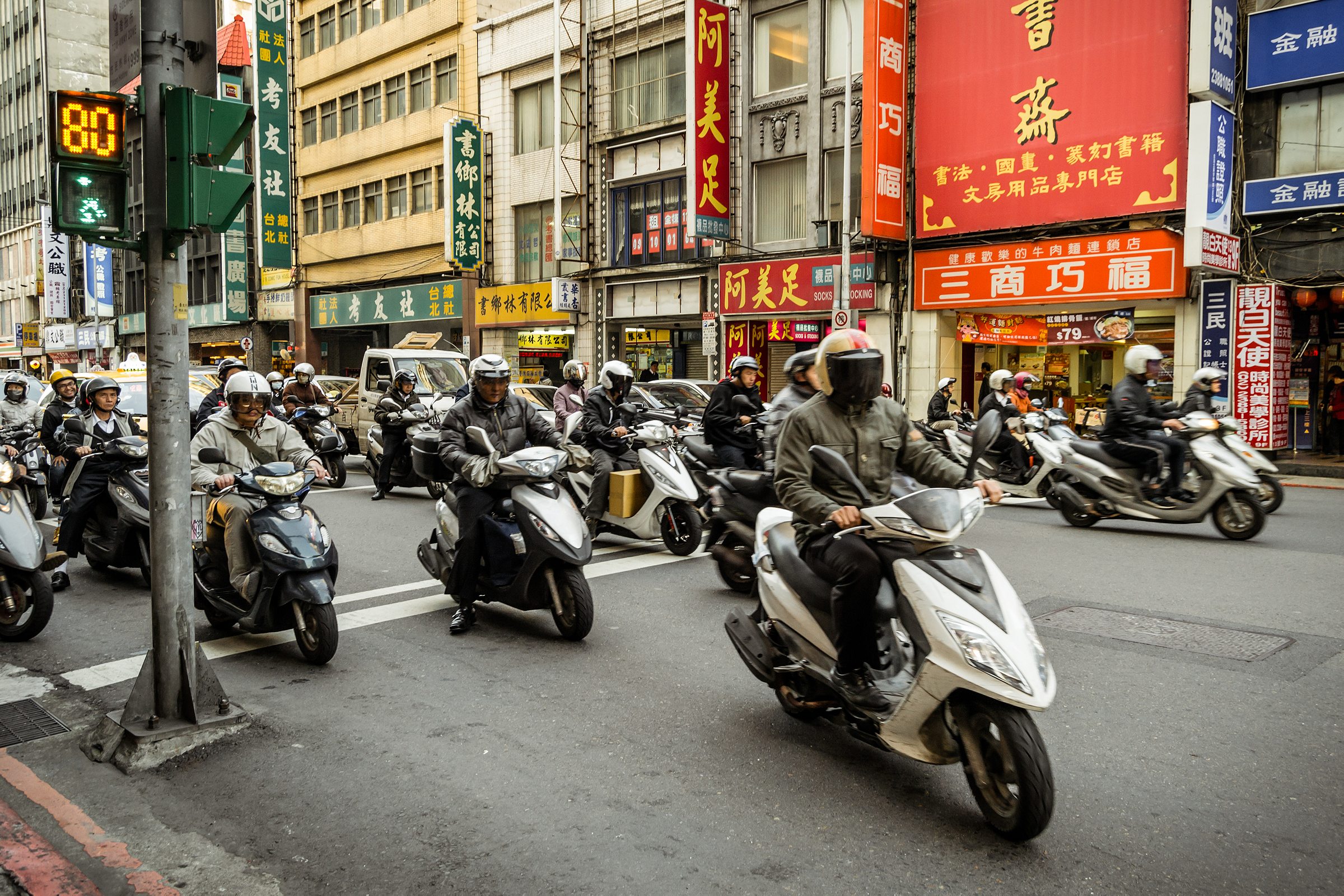 You can't escape craft beer. The 2008 global financial crisis that scattered hipsters across the globe looking for gainful employment has been a boon for Asia's craft beer scene. For local Taiwanese brewers, having a heady supply of expats willing to try your newest, extra-malty Taiwanese IPA has been good for business. "Hardcore Brewery" based in the greater Taipei area has been making waves with its American Pale Ale, while Brooklyn's Evil Twin Brewing have begun to brew their own "Made in Taiwan" brand made with peppercorns. If you're looking to try a couple local craft beers yourself, head on over to Beer and Cheese at Xinyi Anhe, or Zhangmen Brewing Company at Dongmen, or Alphadog, also at Xinyi Anhe.

Get to know your neighbors on trash day. Taipei is a super-clean city. This despite the fact that there are astonishingly few trash cans out and about—your home, Metro stations and convenience stores are just about the only places to throw things away. At home, trash collection is a group activity. Five nights a week, Beethoven-blasting garbage trucks make their rounds, beckoning Taipeiers to come out (usually in their boxer shorts, blue-and-white sandals, and white undershirts) and throw out their trash and sort their recycling together. This started after Taipei's garbage crisis in the mid-2000s, when stinking dumpsters became a hygiene hazard. Those aging skips were replaced with the "singing" garbage trucks that require residents to throw trash into the truck by hand. The result: Taipeiers are stringent about sorting and throwing out their garbage correctly. But trash day has had another effect: community bonding. Since everyone is out together, why not strike up a conversation with your neighbor? "How are your son's violin lessons going?" "Boy, can you believe our loudmouth mayor?"