Navigating nameless streets, rich restaurant menus, and notoriously high prices in Angola's capital.

Don't count on English. Forget Lisbon or Brasilia: with a population of more than six million, Luanda is the world's most populous Portuguese-speaking capital city. (The population swelled during Angola's 27-year civil war, when millions of refugees moved to the relative safety of the city.) English is not widely spoken, even in Luanda. Just a few basic words in Portuguese will take you far: Obrigado (thank you), bom dia (good morning), por favor (please), sim (yes), não (no), and bué (a lot). The expression fixe ("feesh"), meaning okay or cool, is also deeply useful.

Get your papers in order. Angola's visa process is a bureaucrat's dream: slow, confusing, and arcane. From 1975 until 1991 Angola was a socialist, one-party state closely aligned with Russia and Cuba. In a hangover from its Cold War mentality, Angola still treats foreigners with suspicion, and it will seem like some embassy officials take pride in complicating things for would-be tourists. Factor in at least one month to sort out visa matters. Different consulate officials will tell you different things about which documents you need to bring—and you will need a letter of invitation from an Angolan citizen or a company.

Expect to spend. Luanda is one of the most expensive cities in the world for expats. Angola's civil war ended in 2002: it still lacks basic infrastructure and most goods are imported. (A pound of tomatoes can cost $16.) Being one of the world's most corrupt countries doesn't help, and its resource wealth (oil and diamonds!) makes it a prime candidate for Dutch Disease. But it's only super expensive if you live like an expat. Luanda's few well-known hotels (Epic Sana, Hotel Presidente, and Hotel Trópico) cost around $500 per night. But thanks to recent hotel openings and under-the-radar bed and breakfasts, prices are becoming more competitive. The recently-opened Thompson House on the Ilha do Cabo (the closest thing Luanda has to a hostel vibe), Hotel Ilhamar (which also has a great restaurant) and Rouxino Boutique Hotel are decent hotels at decent prices—for Luanda.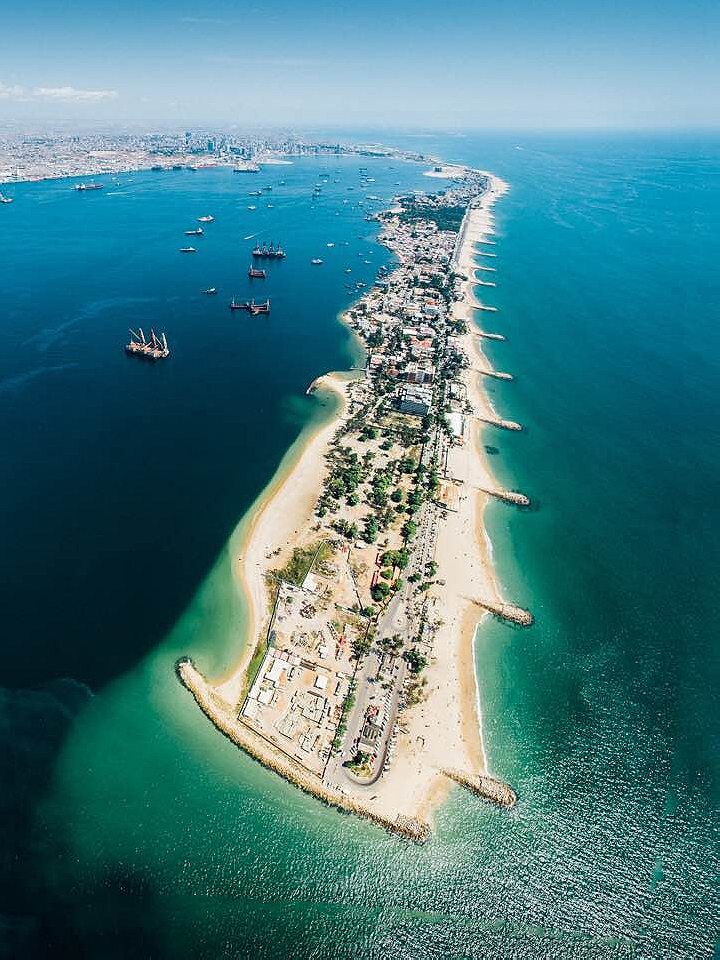 Bring an appetite. Luanda doesn't have much in the way of museums, cinemas, and theaters, so eating out is a big pastime and there's a vibrant restaurant scene. In fact, I moved back to Luanda in 2013 to run a food start-up (focusing on online restaurant reviews and gastronomic events) after living in the U.S. Angola's cuisine is full of Portuguese and Brazilian influences (and those foods, in turn, have Angolan influences). You'll find the traditional picanha (rump steak) with black beans, as well as Portuguese staples cod fish and cozido à portuguesa, plus some seriously tasty feijoada. Traditional Angolan cuisine can take a bit of getting used to, but it's worth the effort. Several of our most popular dishes are stew-based, such as moamba de galinha (chicken cooked in a red palm oil sauce called moamba de dendem) and calulu (similar to moamba but cooked with dried and fresh fish). In downtown Luanda, you'll find these dishes in Angolan-owned restaurants. One of my favorites is Kintal da Tia Guida, but I frequently cheat on it with Restaurante Kandimbanza in Maculusso and Cantinho do Sossego in Morro Bento. Most high-end restaurants in Luanda are filled with expats, but places like Kintal da Tia Guida attract many more Angolans and entire families on weekends, creating a boisterous, festive atmosphere.

Look beyond the Ilha for cheap eats. The Ilha do Cabo—a large sandspit off Luanda's shore—has most of the fancy restaurants, but there is cheap and good food in Luanda's central neighborhoods. Check out one of the hundreds of backyard restaurants (quintais) where the vast majority of Luandans have lunch on weekdays. Look for signs saying Há Sopa e Almoço ("we sell soup and lunch"). They serve heaped portions of traditional Angolan home-cooked dishes for as little as 1,300 Kwanzas ($8). Maculusso, one of the city's oldest neighborhoods, has everything from Indian (Broadway Bar) to Italian (O Toscano) to traditional Angolan barbecue (Nandinho's) to Madeiran (O Madeirense) at a fraction of the prices on Ilha. I love taking friends from out of town to Kitanda da Esquina for Portuguese-Angolan small plates, or A Grelha, headed by a well-known Angolan chef, serving generous portions of unusual dishes, such as pineapple fried rice and a huge steak-chop for two.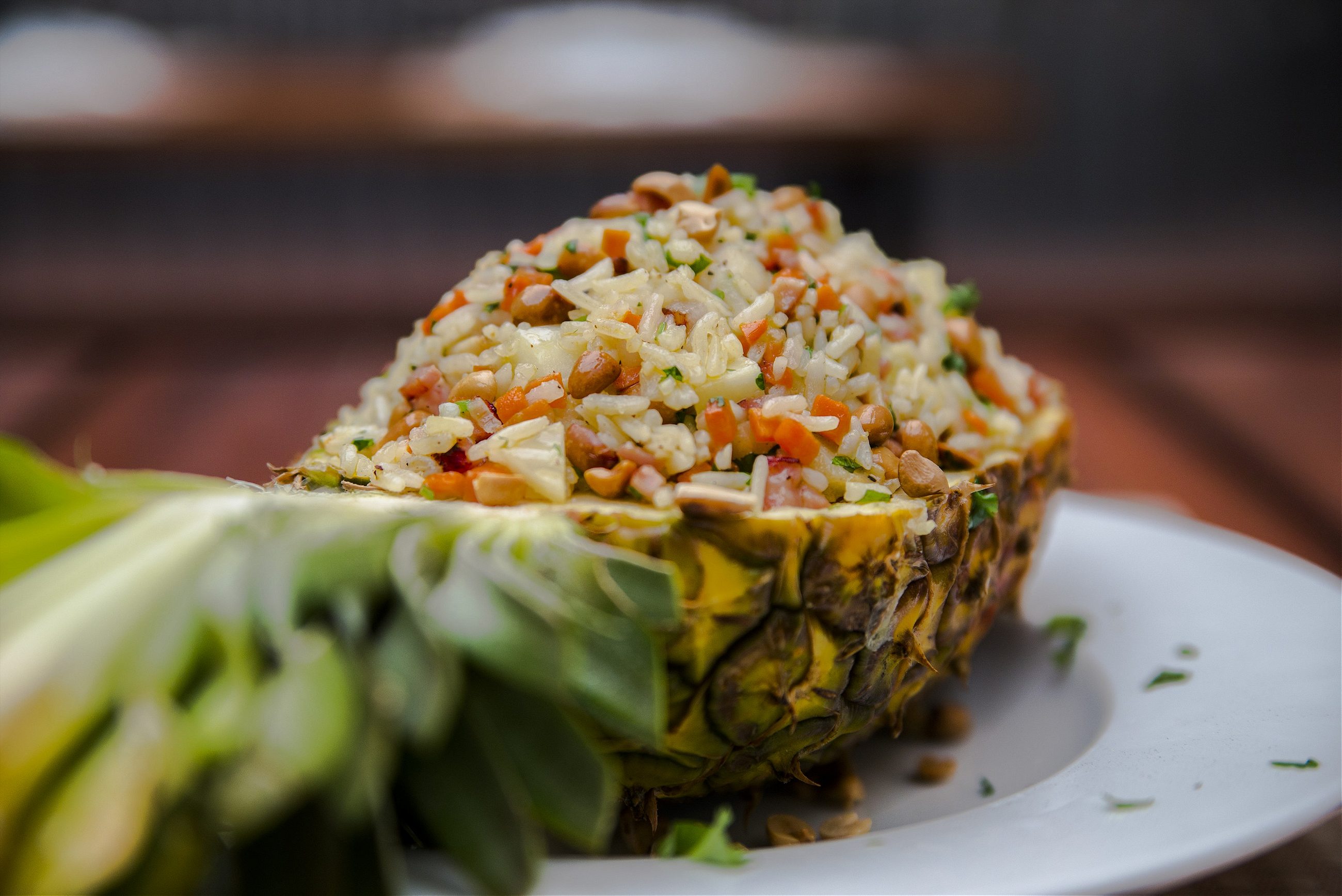 Be ready for the mosquitos. They're public enemy number one. Bring some serious insect repellant and get all your shots before you go. You'll need an International Certificate of Vaccination (Yellow Card) to enter the country. The last thing you need are malaria or yellow fever souvenirs from your (expensive) trip to Luanda.

Avoid the rush hours—if you can. Luanda is a sprawling city, but it has two main zones: downtown (centro) and Luanda Sul, where most expats and well-to-do Angolans live. Downtown is the city's historical center, with crumbling colonial buildings, the seat of government, and several landmarks. The southern suburbs have gated condominiums, posh restaurants, and few pedestrians. Travel time from one to the other can vary from 20 minutes at night to two hours at rush hour (7:30 am-9:30 am and 4 pm-8 pm.) Keep in mind that in the morning, most people travel from Luanda Sul to downtown—and then reverse the route in the afternoon.

Make friends. There are many reasons having a local contact makes a big difference in Luanda—which is not an easy city for visitors—and chief among these is getting around. Most streets have no names, or several (one from before independence, one from the socialist era, a new one, plus a slang one). Traffic is chaotic and aggressive, and the roads are bad. Luanda is not set up for tourism, and it's spread out. Your best bet is to make friends, Angolan or foreign, who have a good feel for the city and are willing to show you around. We're friendly, and you'll quickly find that it's the best way to get the most out of your time there. (Most visitors need a car with a driver: and until you find friends, the usual rental car suspects—Avis, Hertz, Europcar—and local travel agencies will be happy to offer their services, drivers included.)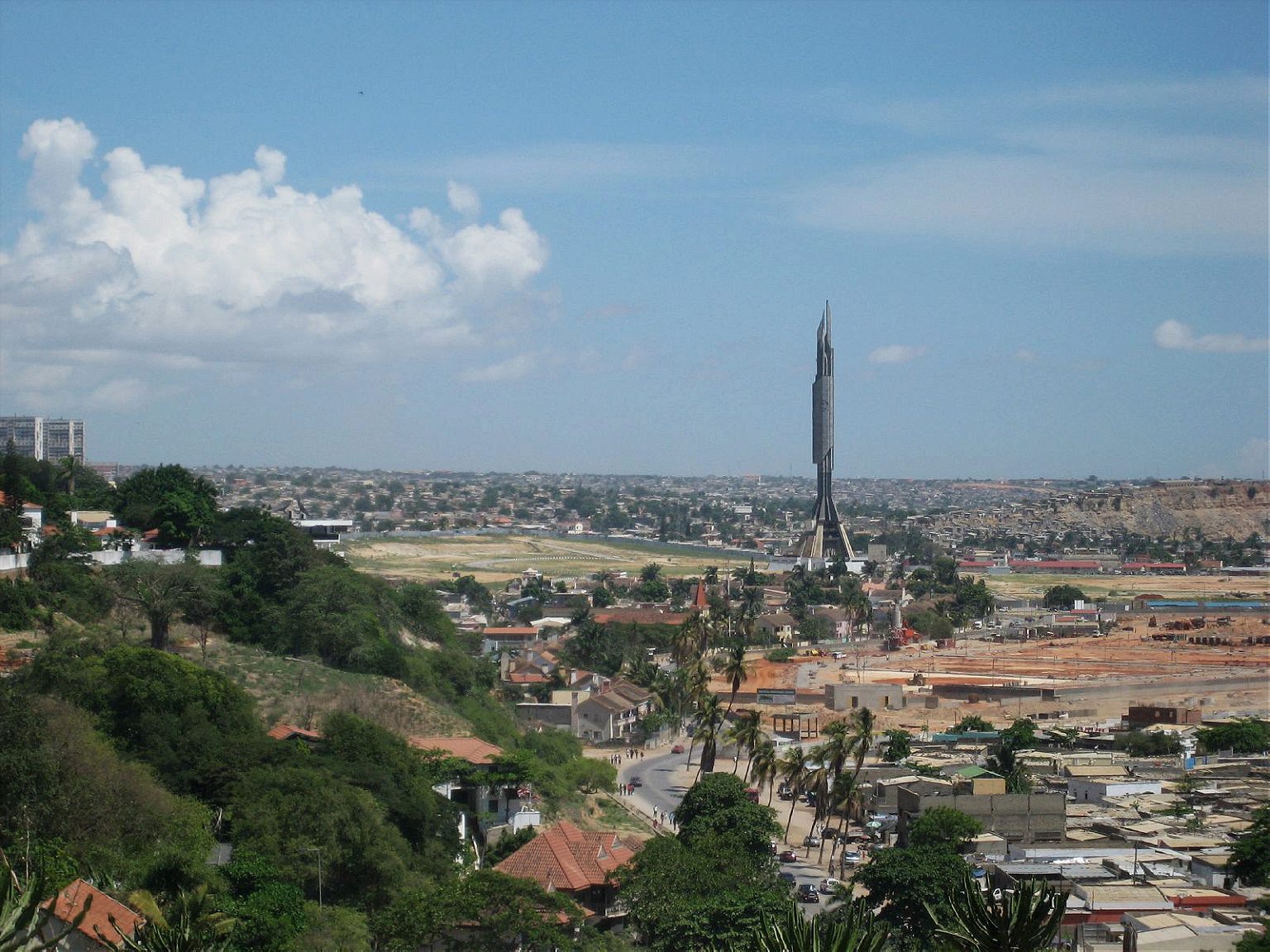 Know some landmarks. If you do get lost wandering or driving the streets, a good rule of thumb is to keep heading downhill, and sooner or later you'll hit the seaside avenues: the Marginal or Praia do Bispo. The Marginal's tall buildings and the Mausoleum—the resting place of Agostinho Neto, Angola's first president—are handy reference points.

Travel cheap with a candongueiro. White and blue vans—mostly Toyota HiAces—zip furiously along every road, avenue and alley, carrying millions of people to and from work and everywhere in between. These collective taxis are how most Luandans get around, at 150 Kwanzas (90 cents) per ride. If you want to catch one, study the routes in advance with an Angolan friend so that you know where to get on and off. They have no destinations written on them: the only way to know where they're going is by listening to the bellows and shrieks of the taxi's money handler. He's called the cobrador and is your main point of contact. If you'd rather stick with regular taxis, the cheapest and most professional cab company is Allo Taxi. Expect to pay about 4,000 Kwanzas ($24) from the airport to the Ilha or 6,000 Kwanzas ($36) from the airport to Luanda Sul.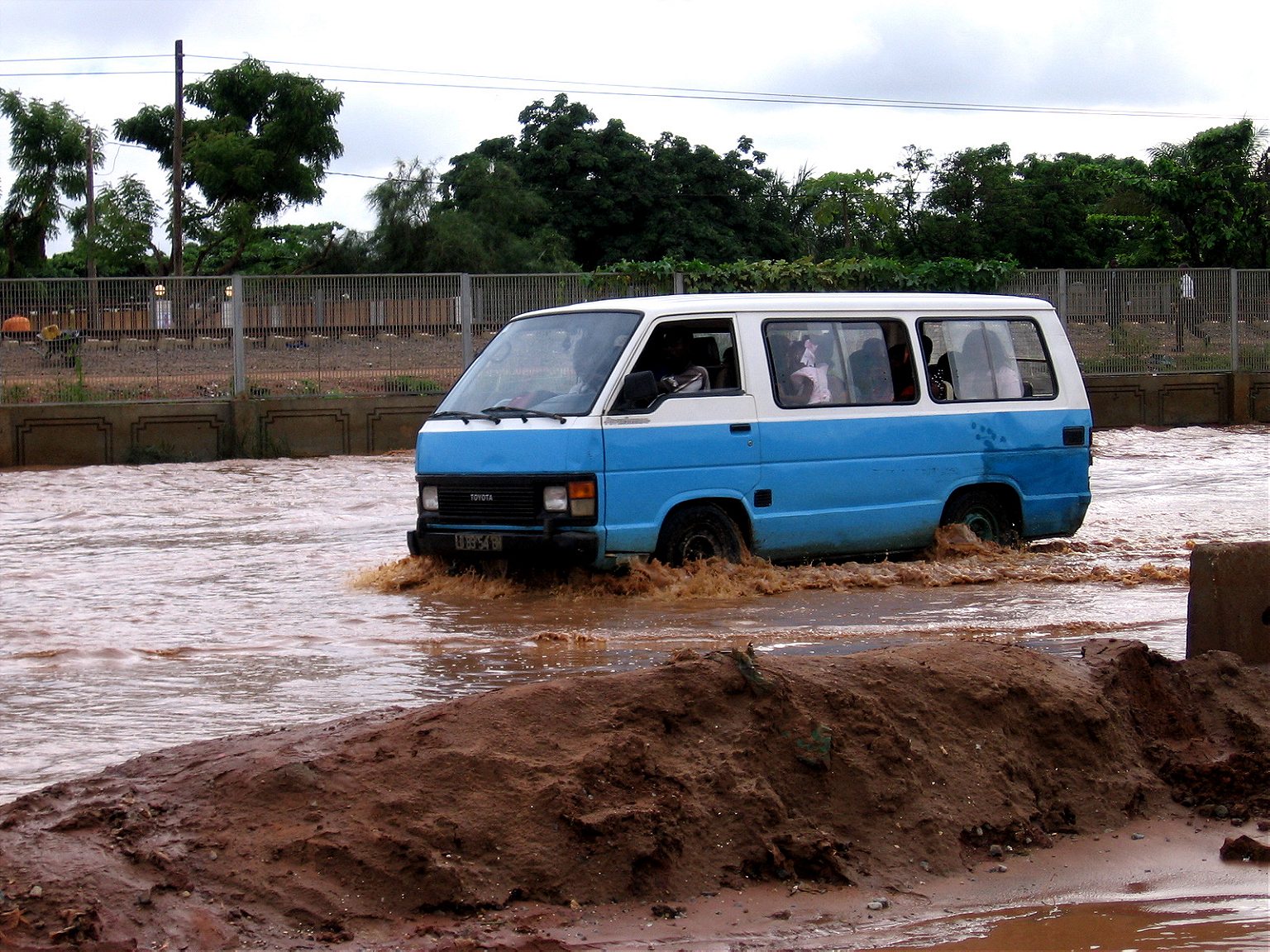 Know your gasosa from your soda. Luanda's police officers, especially traffic cops, are notorious for asking for bribes—known as gasosa, Portuguese for "soft drink". A cop may accuse you of committing a real or imagined traffic infraction and then "ask" you for a gasosa instead of paying a fine and burdening him with the dreaded paperwork. You might not encounter this if you're a tourist (unless you drive), but you might see your driver doing it. On the other hand, straight cops have the right to detain you for attempting to bribe them. Always offer to pay the fine.

Don't rely on plastic. Bring some cash with you to Luanda, and once you land, exchange it in banks anywhere from the airport to downtown. Angola is having a foreign currency crisis, so your dollars and Euros are most welcome, and rates are favorable.

Save money, drink beer. Luandans love their beer. Cuca is the main brand in town (and in the country), but the newer Tigra, developed together with Germany's Doemens Institute, is taking a bite out of its market. Both are incredibly cheap: about 100-200 Kwanzas (60 cents to $1.20) for a can, depending on where you are. And thanks to Portugal's everlasting cultural influence in Angola, wine is big too. Angola imports more bottled Portuguese wine than the U.S., U.K. or France, and even backyard restaurants (quintais) sell it.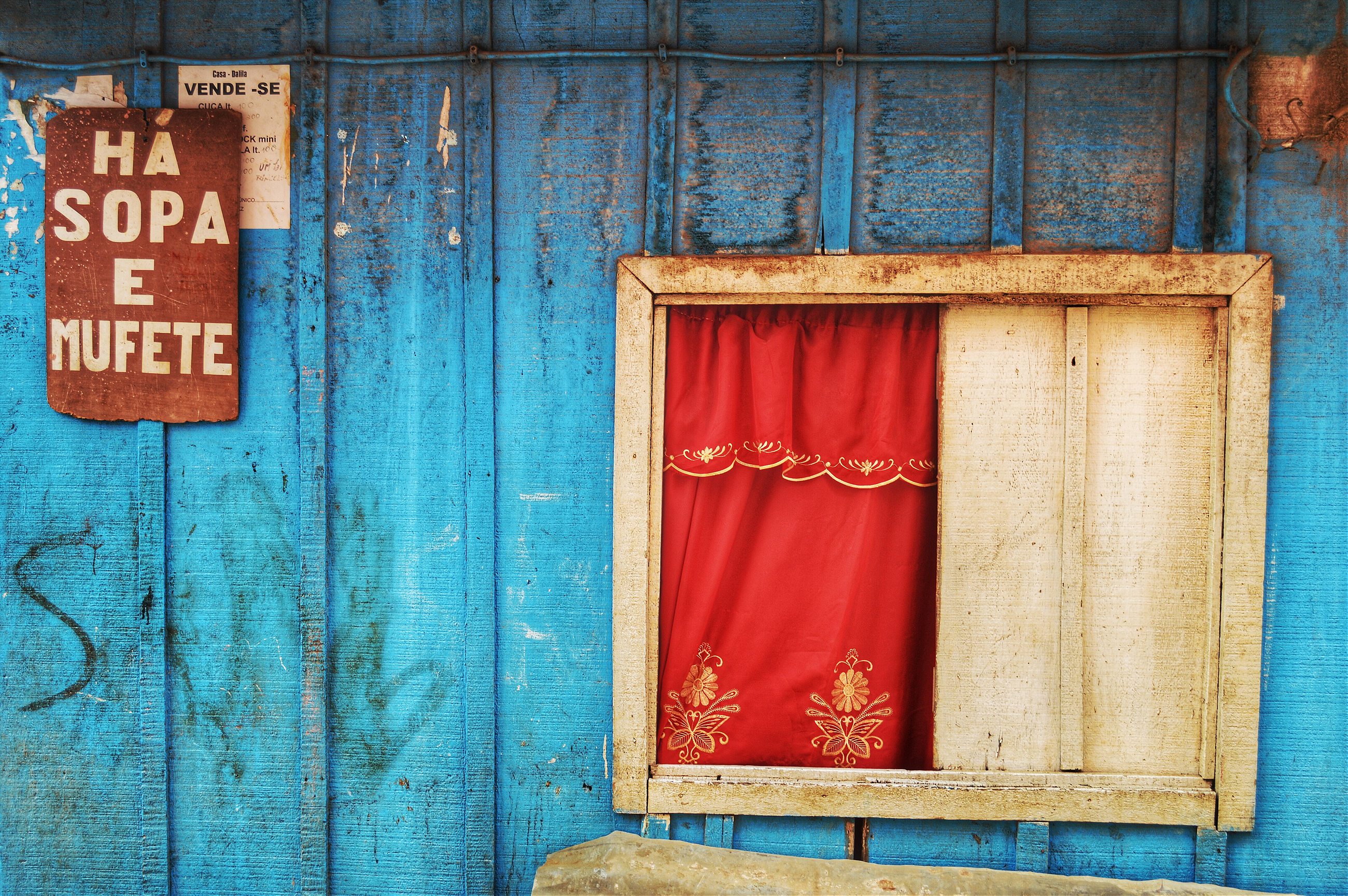 Know that it's a democracy in name only. The Cold War was fought with guns in Angola. Its post-independence civil war was intensified by the foreign powers backing different warring factions (Cuba and the Soviet Union behind the ruling Popular Movement for the Liberation of Angola, and the U.S. and South Africa behind the insurgent National Union for the Total Independence of Angola). Every time the president-for-life, Jose Eduardo dos Santos—in power since 1980—leaves his palace, bazooka-wielding soldiers in full gear line the streets while rumbling army trucks patrol the roads. The main daily newspaper is the government mouthpiece, as is the public TV channel. Sit with a group of Angolans long enough and the discussion will turn to politics. But try to listen more than talk: Angolans can be nationalistic and proud, and don't take kindly to lectures on good governance from foreigners. Angola is still "transitioning" into democracy, with all the problems that brings. Reading up on history will help you figure out what's going on.

Watch where you point and shoot. Angolan police can be suspicious of foreigners. Take care when photographing government buildings or monuments and structures. If you see a guard (which you most likely will) politely ask if it's ok to take a picture. Most will say yes. Just don't expect a smile.

Leave the bling at home. As in any metropolis, be alert. Don't wear obvious displays of wealth (gold chains, large jewelry). At night, it's smart to travel in groups and with people who know the city. Take extra care next to bars, clubs, and restaurants. You will almost certainly be approached by street kids and vendors who will "help you" park your car and then ask for payment. One hundred Kwanzas (60 cents) should do the trick, so having small change on hand is key.

Go fish in Chicala. Luandans really excel at grilled fish, and our oceans and rivers are teeming with grouper, cherne, and pargo (red snapper). Chicala, a slum neighborhood on the southern side of the Ilha, is the closest thing we have to a street food fair. Numerous wooden shacks line the pot-holed dirt road that forms its main artery, and the women who staff them serve hands-down the best grilled fish in town. The most popular dish here is called mufete: grilled fish, usually tilapia or the flavorful and tender calafate, smothered with an onion vinaigrette and served with palm oil beans, boiled plantains, sweet potatoes, and a local spice sauce called jindungo. (Another seafood standout is La Vigia, owned by the affable Jéjé, in Maculusso neighborhood. It has a large coal grill and their fish and steaks are displayed in a glass showcase, allowing you to pick exactly which cuts you want to eat. Portions are huge and the beer is always cold.)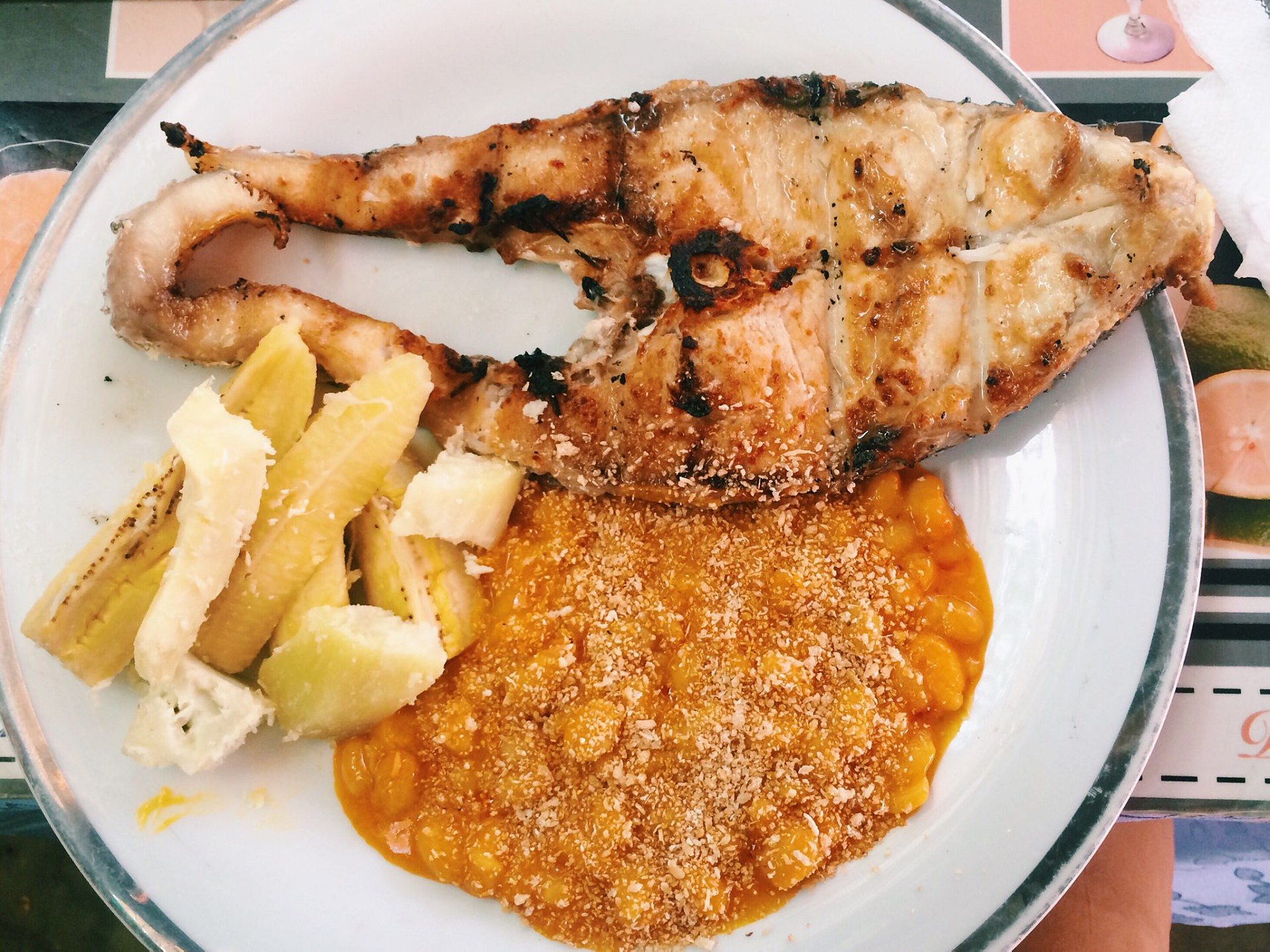 Learn some dance moves. This is the birthplace of kuduro and kizomba—music and dance styles that came out of the 1980s, rooted in traditional Angolan semba. (A British tabloid breathlessly wonders whether kizomba is "the most sexual dance in the world?"). Learn the steps on YouTube, then hit the dance floors around the city: Luandans party until past dawn. The city's clubs and dance hotspots change constantly, but staples include W Klub and Caminito (both in Miramar neighborhood), Dom Q (in Mutamba) and Terrace Bay (Ilha). House music lovers will feel more at home at Chill Out (Ilha), a club which could be in Lisbon from the sheer number of Portuguese revelers. Hip-hop heads should check out D Club. For a more laid-back ambiance, Taberna Urbana is the place to go. Expect to pay an entrance fee of 3,000 to 4,000 Kwanzas at each of these places; this price includes at least one or two drinks. Dress to impress: Luandans are a stylish crowd, and their fashion sense will be on full display when they go out.

Get your G&T on. In bars, lounges, and clubs the go-to cocktail is, naturally, the caipirinha—but the gin and tonic is giving it some competition. (There was even a Gin Festival in May 2016.) And we're not talking about the small, skinny ones served in a tall glass with a lemon wedge, but the ample Portuguese and Spanish version, served in balloon-style stem glasses with garnishes like peppercorn, cucumber, bay leaves, and basil.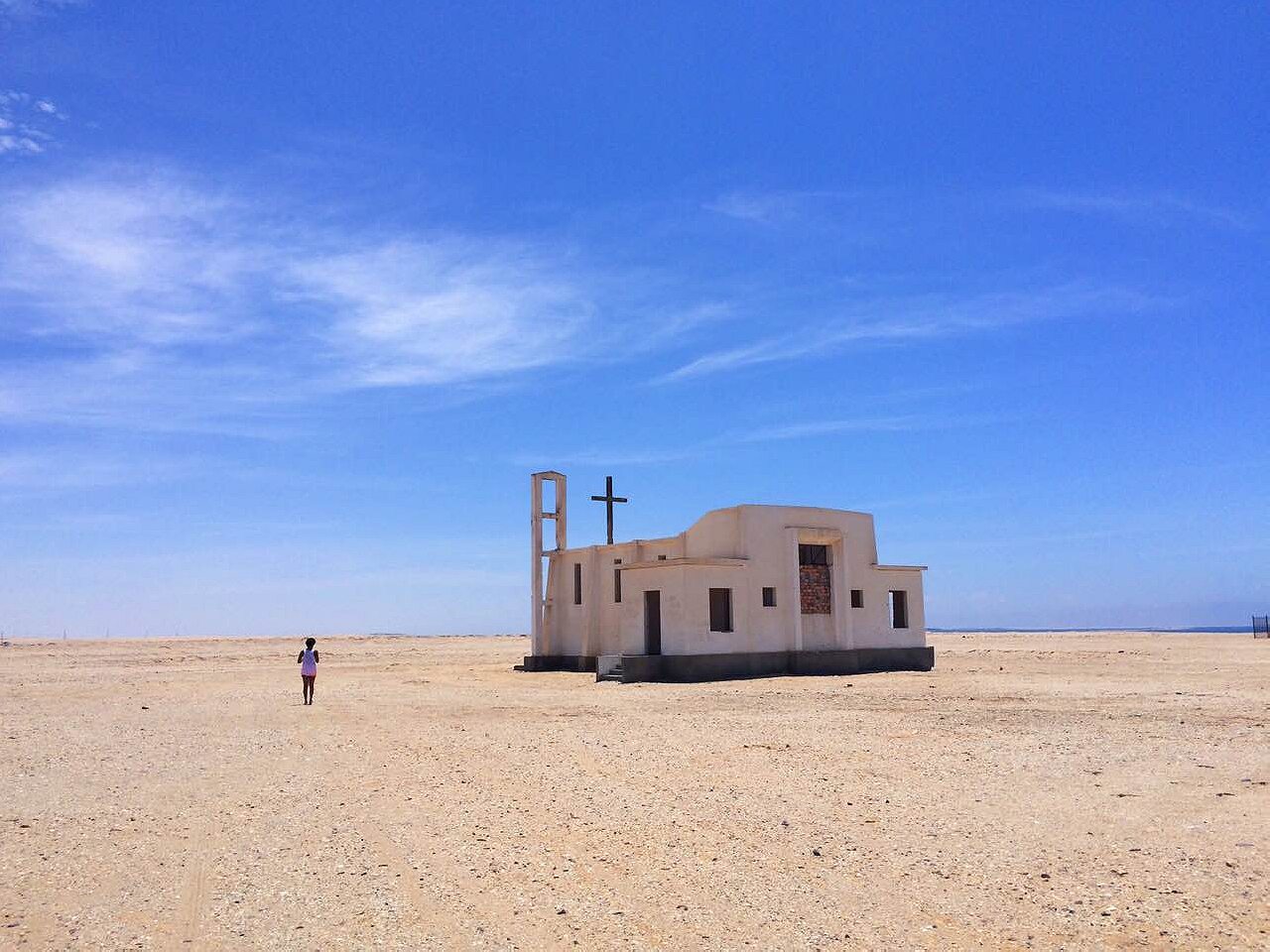 Get out of Luanda. Angola has 1600km of coastline, rainforests in the north, the world's oldest desert in the south, and hundreds of miles of savannah in between. The coastal cities of Benguela and Lobito have art deco architecture and miles of deserted beaches. There's surfing in Caba Ledo. In Namibe province, you can sleep under the desert stars. TAAG, the national airline, flies to most provincial capitals. If you want to see the country by road, perhaps on the marvelous drive between Luanda and Lobito, travel with someone who knows the roads well: they've considerably deteriorated over the past five years. Just make sure that if you make it all the way to Angola, take the time to leave Luanda.