How a playful spirit made its way from Mexican beach towns to the cocktail bars of New York City and beyond.
The first time I tasted raicilla I chased it with Mexican Pepsi at a small cafe overlooking the Rio del Tuito in Yelapa, an isolated beach town on Mexico's Western coast. Raicilla, a type of mezcal by definition, is smoky and it warms your throat like a whiskey. It's strong enough that the server at the Restaurant el Manguito pantomimed pushing a cart, to characterize what this village moonshine would do to two American tourists. We drank it anyway. An hour later my friend and I were on the road, looking for a waterfall called the Upper Cascadas and a home that sold the spirit.
Raicilla (pronounced rye-see-ya) is made using agave grown in the Mexican state of Jalisco, which is home to Yelapa, Puerto Vallarta, and Guadalajara. It's part of the culture of Yelapa, which, despite its proximity to Puerto Vallarta's downtown Starbucks and Señor Frog's, still feels like a village. There are no cars or even roads wide enough for cars. The people ride motorbikes and at night it's so quiet you can hear the clicks of burro hooves on the cobblestones. A speedboat takes you from the crowded Pier de los Muertos in Puerto Vallarta to Yelapa's shore in about an hour. The boat makes three stops: one at each of the town's two docks and a third that requires a jump into the ankle-deep water at the beach.
There isn't much to do in Yelapa. There aren't swimming pools, all-inclusive hotels, or Aztec ruins. There's a village with a dozen restaurants, a tortilleria, a small cemetery high in the hills, and two waterfalls, both of which you can reach by foot in half a day. You can hire a boat to take you out for an afternoon or you can spend the day at the beach swimming, playing with one of the local friendly dogs that sleeps on the sand, or waiting for Yelapa's pie ladies, a pair of women who sell individual foil-wrapped slices of queso pie, chocolate coconut pie, and, strangely enough, lemon meringue. The village's utility poles are covered with printouts advertizing English movie nights and set times for bands made up of American expats. Some travelers come for yoga or to take ayahuasca. Others come to drink raicilla.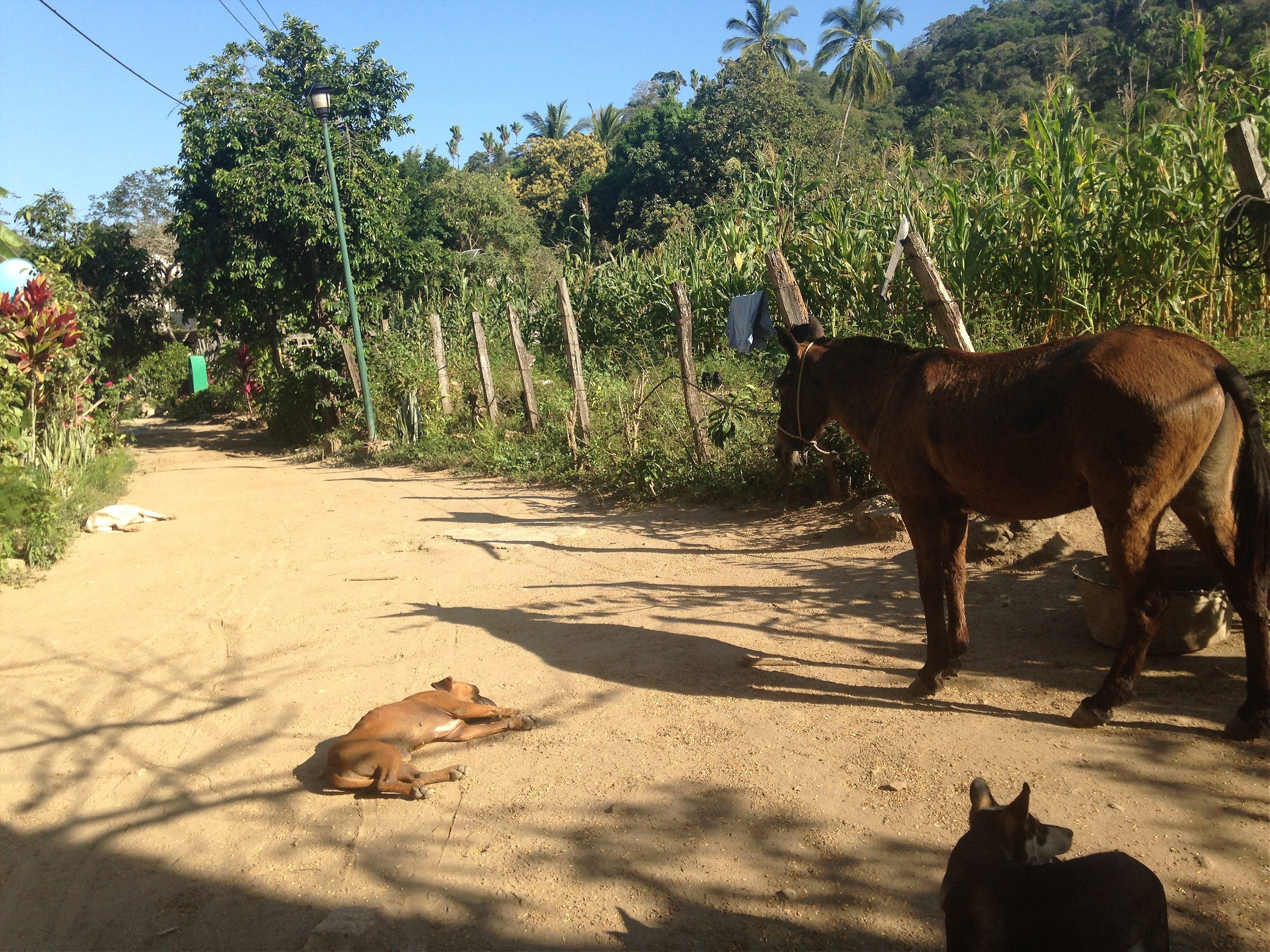 Many of the restaurants in Yelapa sell the drink. Families there often have their own distilleries high in the hills. Raicilla is served in a shot glass, to be sipped. It's strong stuff but that hasn't stopped the arrival in recent years of the first batches of raicilla in a handful of cocktail bars and restaurants in Manhattan and Brooklyn.
A distributor for La Venenosa Raicilla began marketing its brands last year. At La Contenta, a tiny Mexican restaurant on Manhattan's Lower East Side, the cocktail menu features a raicilla negroni called a Prietoni, a mix of raicilla, Campari, and sweet vermouth. It's good but not as good as the off-menu cocktail I had in mid-November. Alex Valencia, one of the restaurant's bartenders and owners—and a lover of raicilla and a Jalisco native—combined grapefruit juice, lime, Campari, and raicilla.
That's similar to how the locals drink raicilla in Nayarit, the Mexican state directly north of Jalisco, where Puerto Vallarta and Yelapa are located, says Todd Camburn, a Michigan-born chef who owns a Mexican restaurant called Barrio Star in San Diego. There raicilla is often served with frozen grapefruit and salt.
No one I spoke with is sure why raicilla, rumored by some to be older than tequila, which is also made from agave in the state of Jalisco, is suddenly becoming popular outside of Mexico's Western coastline. Rio Chenery, who operates a new distillery called Estancia Raicilla in a town in Jalisco called La Estancia de Landeros, says that he's heard raicilla called "tequila's grandfather." Raicillas have been distilled for about a few hundred years, but the moonshine was eventually banned by the Spanish. This, according to local lore, meant people began to distill the spirit in secret. In fact, it wasn't until 2000 that a group of distillers formed the El Consejo Mexicano Promotor de la Raicilla to better promote the spirit.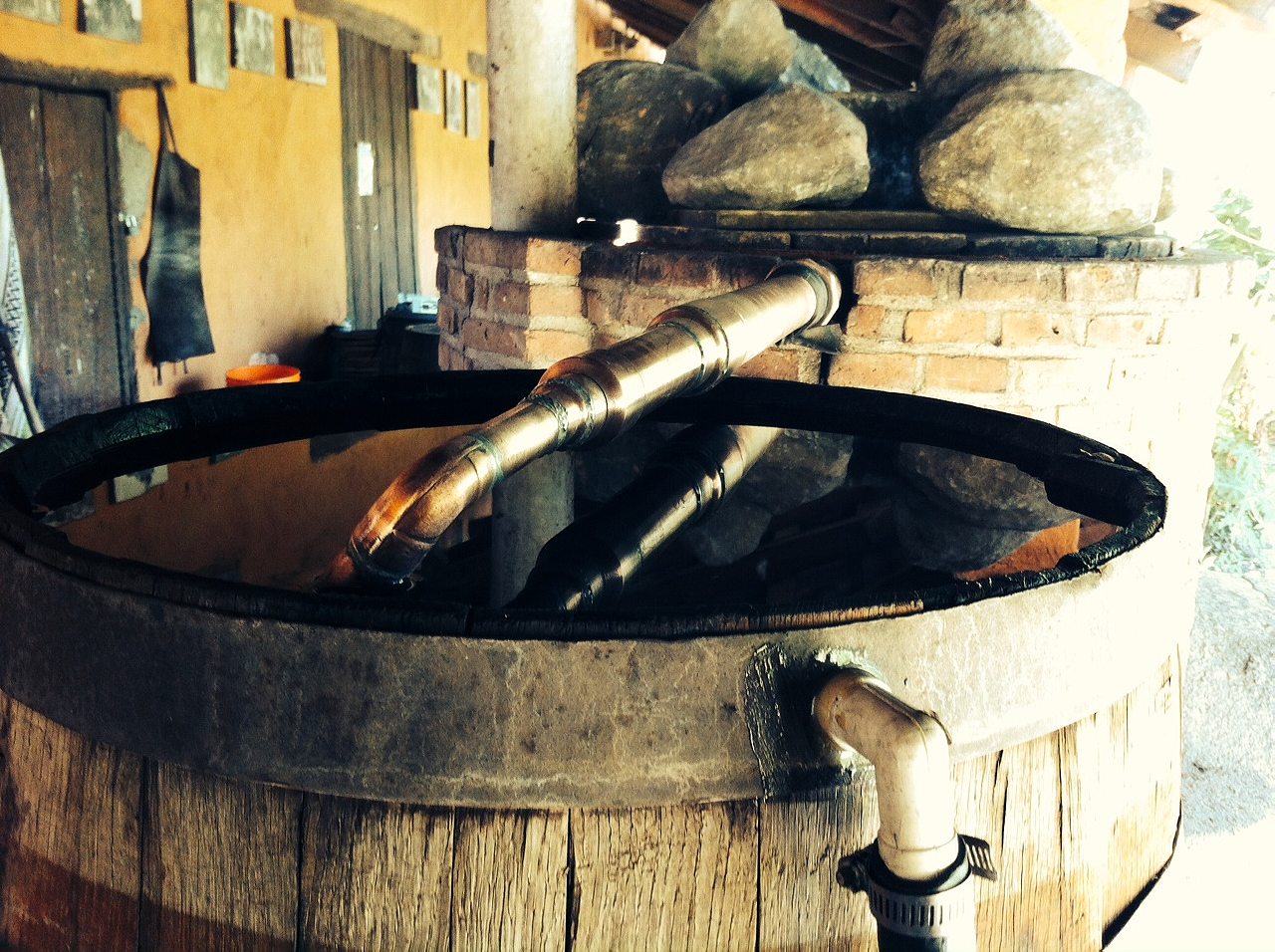 Chenery, whose mother is Mexican and father is Australian, moved to Sayulita two years ago from New York City with plans to buy a vacant distillery. He'd grown up with raicilla. His mother's father had worked for Tecate and the family legend has it that he brought raicilla back to Mexico City with him after trying it while on the road. Chenery and his partners produced the first batch of Estancia Raicilla in January. "It's an artisan's craft," he says.
The raicillas of Yelapa are called "raicilla de costa" and are usually made using a variety of agave species. They tend to be smoky and have grassy notes. Distilling practices may vary family to family. Chenery's raicilla, made in the mountains above Sayulita—a raicilla de la Sierra—is made with maximiliana, also known as lechuguilla, a type of agave that only grows 6,000 feet above sea level. The altitude where the agave grows makes his raicillas much more citrusy and botanical in flavor, and also much less smoky, he says.
On distilling days the locals know to show up for a drink. At parties a bottle of raicilla is the first to go. People in the villages often use raicilla for medicinal purposes, to clear a cough or treat other ailments. He first tried raicilla about 15 years ago, drinking it from a repurposed Coke bottle. Now he's getting requests to sell his raicilla in bars and restaurants in France and Germany. "It has a cult following," he says.
Moonshine batches of raicilla can contain mescaline, the hallucinogenic found in peyote
In the book Escape to Paradise: A Mexican Odyssey, author William Reed writes that moonshine batches of raicilla can contain mescaline, the hallucinogenic found in peyote.
Mezcals in general are gaining in popularity, especially among Americans, and bacanora and sotol, mezcals from other regions, are also becoming much common in U.S. bars and restaurants. Five or 10 years ago Americans didn't even try mezcals. "Tequila opened the door to the agave family," Valencia says.
In August 2014, Fidencio Spirits, an alcohol importer in New York City, began promoting La Venenosa Raicilla, which seems to be the most widely available of raicillas, as the first raicilla to legally enter the U.S. "The name Raicilla has been used for centuries to describe the mezcal of Jalisco. It came about in the 1700s as a deception to avoid taxes on mezcal levied by the Spanish Crown," the distributor wrote in a press release. "The deception worked … until now!"
But even as distilleries develop their brands and cocktails made with raicilla cost $15 a pop, it remains a spirit tied to the people of Jalisco. On the dirt road walking back from the Upper Cascadas, my friend Stephanie and I stopped at a home advertising raicilla for sale. Dogs slept in the dirt road with a cornfield and a thatch-roofed house on either side. A burro was tied to a nearby fence. A woman working in the cornfield offered to sell us raicilla and also tamales. Stephanie paid 200 pesos for the raicilla, which was presented in a water bottle with the label ripped off.
Eights months after traveling to Yelapa, whenever I take off the cap of the woman's spirit it's mostly to take in the scents. It burns my throat on the way down and is nowhere as smooth or floral as the bottles of La Venenosa Raicilla that I tried at La Contenta. (La Contenta's Valencia grimaced a little when he tried it but still said he preferred the moonshine.) Chenery says that family distilleries tend to use more than one type of agave, which changes the overall flavor of the distilled spirit.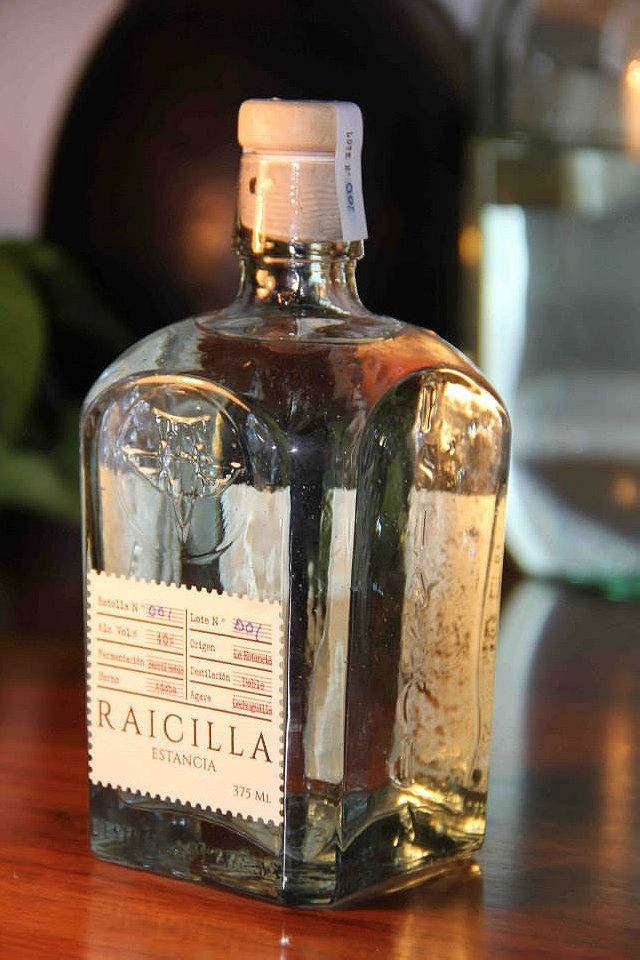 In Mexico City, which is an hour and a half flight from Puerto Vallarta, there aren't many restaurants or cafés that serve raicilla, or at least that I could find. At La Nacional, a well-known mezcal bar in the Roma Norte neighborhood, there are 10 raicillas on the menu, including two from La Venenosa. I ordered the El Real Oro, a spirit made using the agave inaequidens, a type of agave also called Lechugilla, which the bartender told me was one of the more traditional raicillas on the menu. Another brand, called Lobo de la Sierra, was sharp, almost medicinal in flavor. Even in Mexico City, though, not many people come to La Nacional with plans to order raicilla, the bartender told me.
There's still very little information online about Yelapa and many of the nearby towns. But a few weeks after I returned from my trip The New York Times published a story about tequila's new competition, describing the arrival of sotol, bacanora, and raicilla. On a flight to Frankfurt this summer, I sat next to a German chef who lives in Puerto Vallarta and was traveling with his children and his wife to visit his family back home. He talked about distributing raicilla in New York City, as well.
No one seems to know why a village moonshine has suddenly become a marketable and expensive spirit being sold in the U.S. Along with the Times coverage, Forbes and Vanity Fair have also written stories about the arrival of raicilla in the U.S. market.
There may be a few reasons at play. For one, several distilleries decided to engage in marketing and exporting. And drinkers, especially those in the U.S., may be more interested in trying new agave spirits beyond tequila. Raicilla is also much more similar to gin than tequila in that it is easier to mix in cocktails. Beyond the growing popularity of Mexican spirits is the decade-long fascination with cocktail culture and the ongoing interest in mixology and the craft of distilling and creating small batch gins, whiskies, and bourbons. Raicilla is likely a continuation of this trend.
"The growing popularity of mezcal has meant a lot of people are becoming more educated on the breadth of agave spirits (much like wine) and are seeking new expressions like raicilla," Chenery wrote me in an email. "I also think here in Mexico raicilla distilleries are becoming a lot more professional (in terms of branding and distilling practices) and the quality of raicilla has improved incredibly as a result."
But if you ask me, the best raicilla—moonshine or not—is best sipped in the warm afternoon sun in Yelapa. The Pepsi chaser is optional.
Cover image: The agave plant. Photo by: Marc Ryckaert.