Decoding Tunisia's ancient capital, where pedestrians do not have the right of way but you can smother your food with harissa and party with Italian nuns.


Old Tunis is really old. When I was little, my Tunisian father regaled me with bedtime stories of strong, intelligent women in the hopes that I would grow up to be one. His favorite tale to tell was that of Dido, the Phoenician princess who established Carthage, the ancient city on which Tunis is founded, around 814 BC. The story goes that following a series of unfortunate events (widowhood, refugee status, near destitution), Dido found herself on the shores of North Africa, where she asked a Berber king for some land as a refuge. Thinking he was getting the far better deal, he graciously agreed to sell only what could be encompassed by an oxhide. Cutting the hide into thin strips and resewing them, Dido managed to form the surprisingly large perimeter of Carthage. It went on to become one of the most powerful empires in the Mediterranean, an epicenter of trade and conquest stretching west to Morocco and north into Italy. There were long and bloody battles with other empires, the rise of famed General Hannibal, and military tactics that involved marching elephants over the Alps (though the Battle of Carthage resulted in decisive Roman victory and the end of Carthage). You can still visit the ruins of Carthage, now a suburb of Tunis, and the empire's ancient port is also well preserved. Some of the most impressive works of art from this period are housed in the Bardo Museum in the center of the city.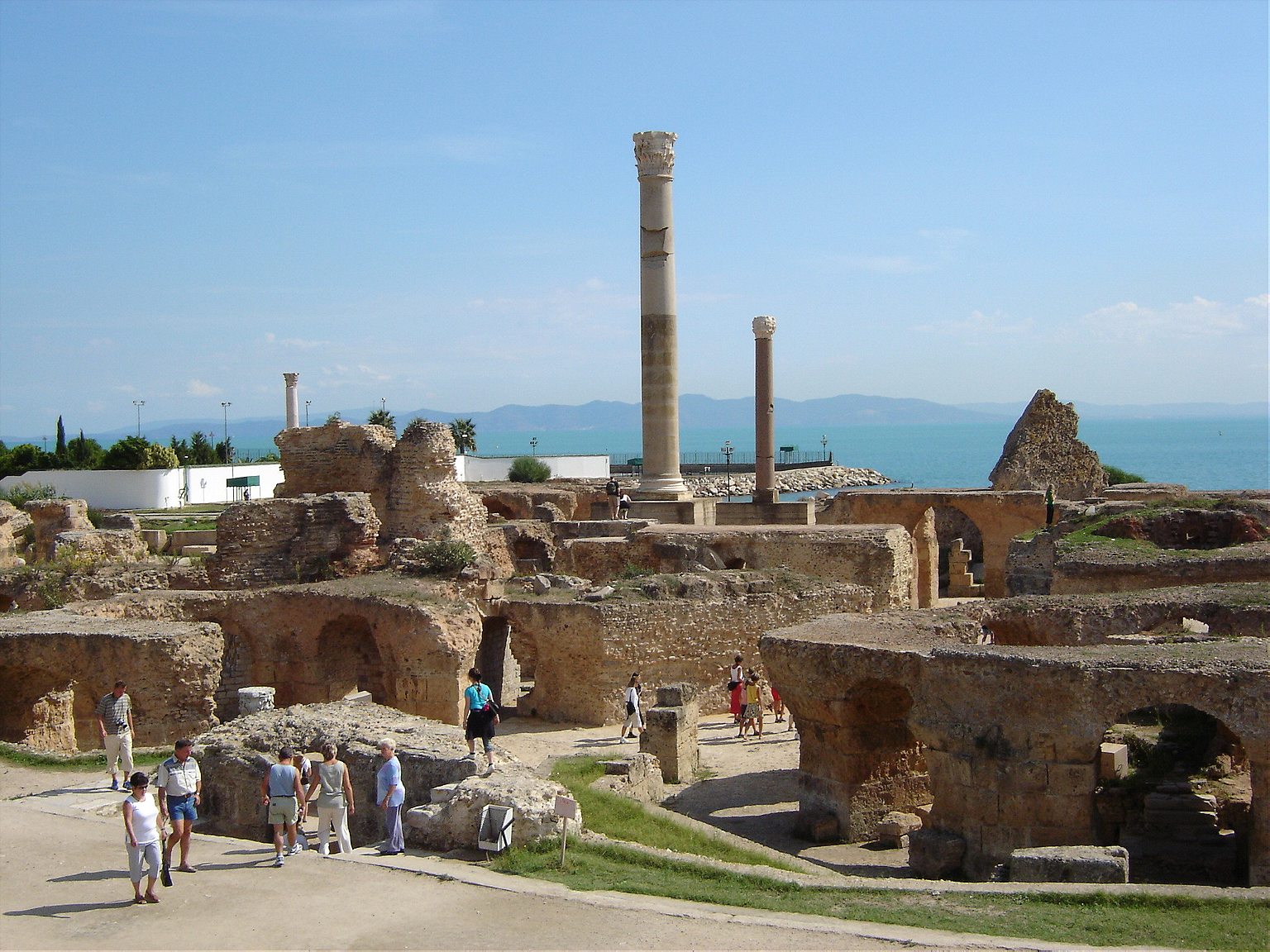 You can stay safe. While not immune to the growing spread of violence across the region, Tunisia has been largely shielded from the sort of terror that emerged in neighboring Libya. However, the recent ISIS-led terror attacks in Sousse and Tunis, both in tourist locations, have put the country on edge. The government has responded by issuing a state of emergency and passing a controversial anti-terrorism law, but Tunisia has neither the money nor the resources to actively combat terrorism, the roots of which are tangled up with economic marginalization and political oppression. In spite of these attacks, cafes are still serving coffee, the men are still smoking sheesha, children are still walking to school, and people are even back to sunbathing on the beach. It's the cliched truth: life goes on. Though the US and UK governments warn about the possibility of another terrorist attack, Tunis does, by and large, feel safe. Take some precautions, as you would anywhere: be vigilant with your surroundings, don't walk alone at night, and avoid political demonstrations.

You don't walk, you doolesha. Doolesha is an old Tunisian dialect word that roughly translates to strolling at a slow pace for pleasure, and it's the only way to explore the old medina (city). Once the burned embers of Carthage cooled, the Arabs came and built the UNESCO World Heritage-recognized medina, long before there was UNESCO, or any vehicle wider than a horse's flank. The old city was built around the Zaytouna Mosque (open to visitors; women should cover their hair, and everyone should cover their limbs), which you can use as a sort of compass, though rest assured you will get lost at some point. For lone female travellers, the hoots, whistles, kisses, and 'compliments' found in so many cities across the world will be the soundtrack to your walks, particularly in the souk and downtown. A pair of dark sunglasses and headphones can help block the gazes and drown out the noise.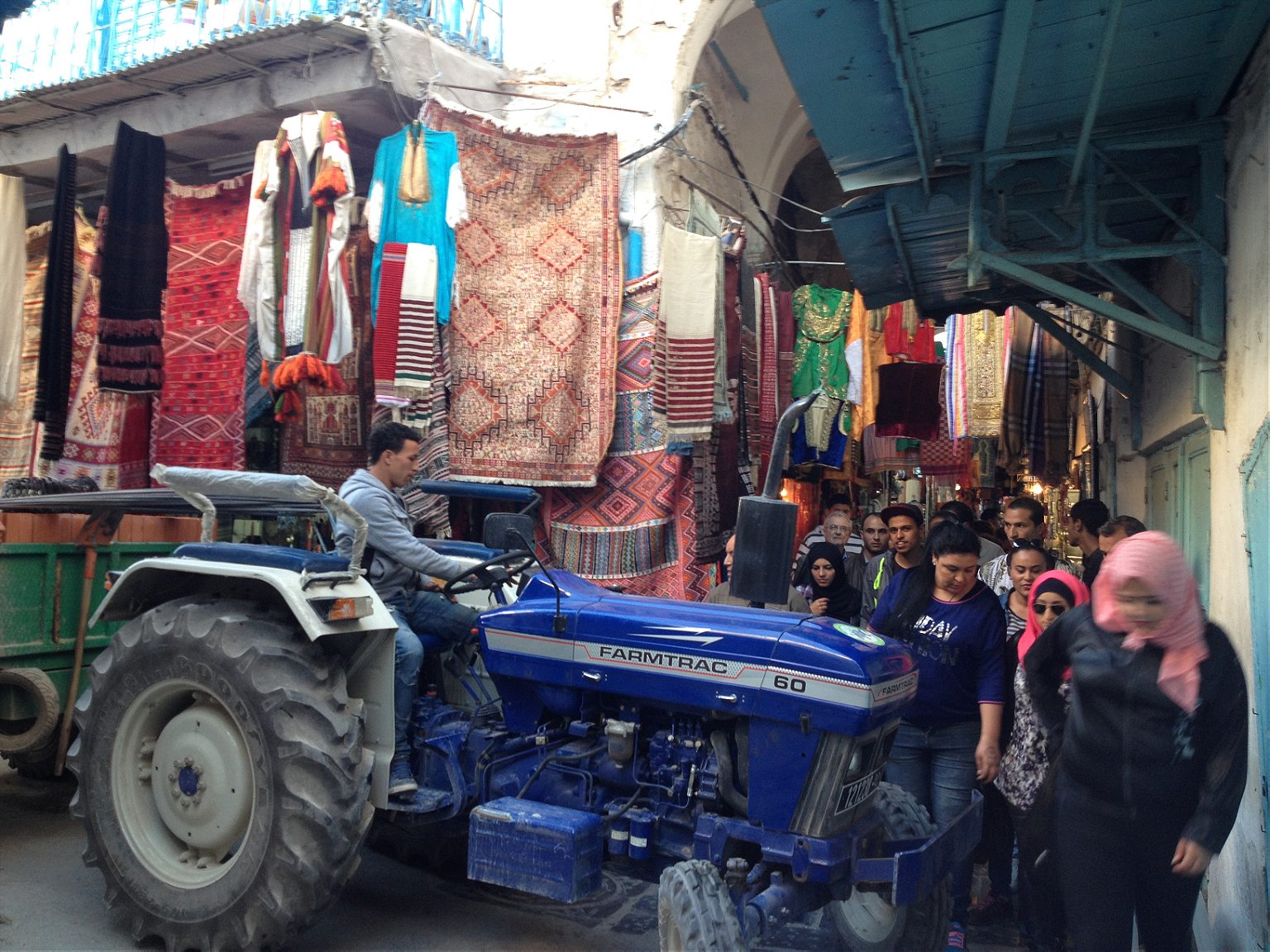 Insha'Allah is a way of life. The Arabic for "God willing" is both a staple phrase and a fatalistic acknowledgement common across Islamic countries. Tunisia is 98% Muslim, and God wills all here, whether it's your food order, the weather, or the political unification of the country. It's used whenever referring to the future, which can be slightly scary when you tell your grandmother you'll see her tomorrow and she solemnly replies insha'Allah. But most of the time, it's a nice reminder that things are blissfully out of our control. Might as well embrace it.

Tunisia has a split personality. For much of its postcolonial history, secular nationalism was prioritized over Islam in Tunisia (President Bourguiba famously drank orange juice on national television during Ramadan). Islam remains a strong cultural and political force here, but a certain class of Tunisians have adopted more secular ways of life, and these different identities co-exist awkwardly. Tunisia's Revolution – the spark for the Arab Spring – started when a street vendor set himself on fire in December 2010 after being humiliated by a municipal officer. The act became a catalyst for protests against the secular, but corrupt, regime of Ben Ali. After the Revolution, Islamic politicians were voted in, mosques reopened 24/7, and conservative dress seeped into the streets. At the same time, plenty of women are bareheaded; many Tunisians prefer a secular government; and lots feel connected, however nebulously, to Europe.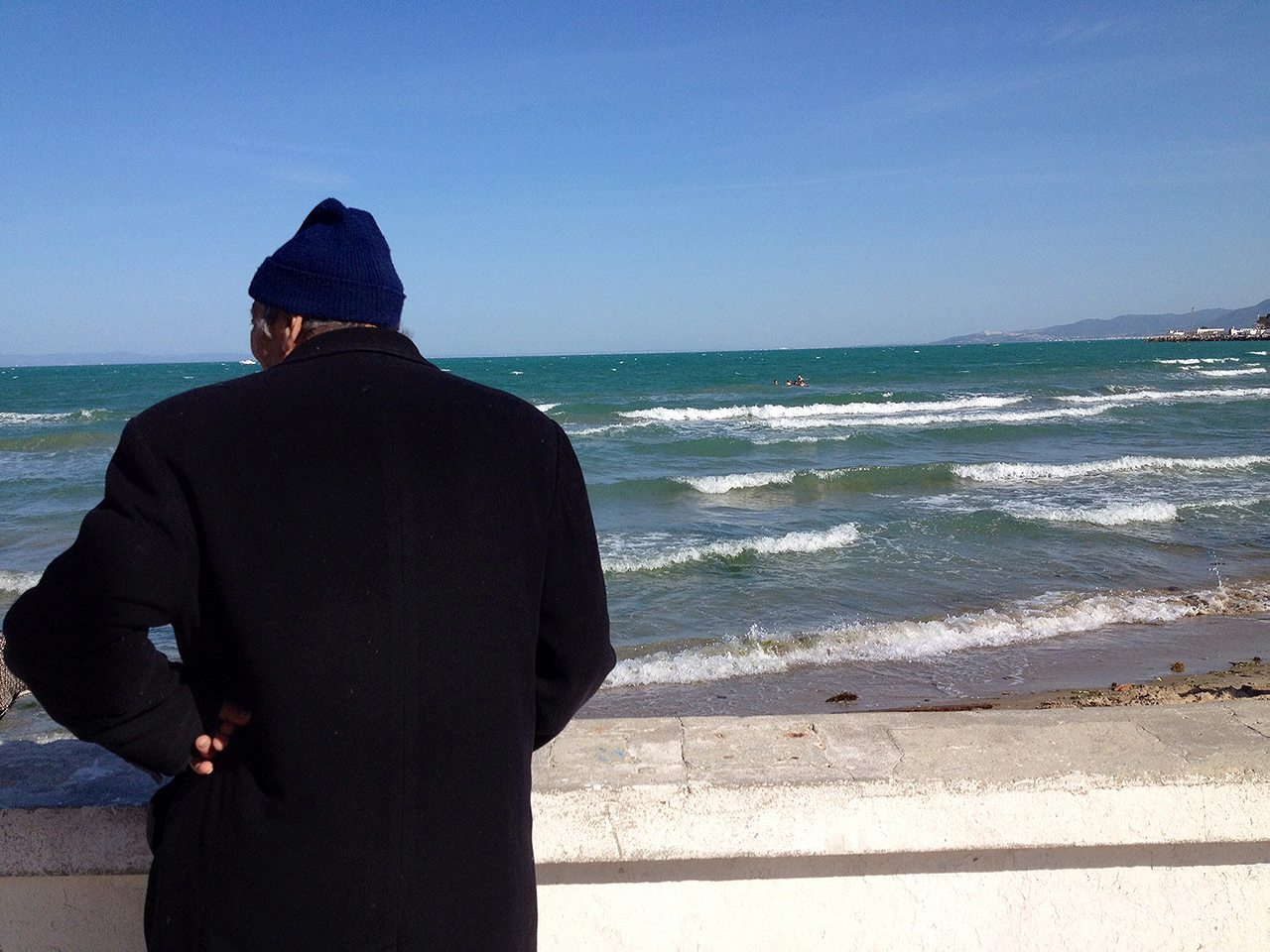 There are two kinds of cafes in Tunis. Those for men, and those for men and women. If you're a guy, an all-male maqhwa (cafe) can be a wonderful place to sit, smoke a sheesha, and immediately make half-a-dozen friends. Tunisian women do not generally frequent these places. The Théâtre de L'Étoile du Nord is a better option, which runs a theater and coffee shop and is the preferred stomping ground of young Tunisian leftists. In the souq, head to Ali's Cultural Cafe, where the prices are steep (2.500 dinar – around $1.50 – for a mint tea) but the views are serene, or Foundouk El Attarine (located in the Souk des Parfumeurs) and Etoile de la Medina, both housed in glamorous hidden courtyards.

Tunisia may be Mediterranean, but the diet is not. Tunisians, with their penchant for oil and sugar which has led to soaring rates of heart disease, do not adhere to the almond and yogurt-laced Mediterranean Diet. The cornerstone of a Tunisian meal is bread, and the rest of the table will be groaning under the weight of additional carbohydrates: macaroni with potatoes, couscous, deep-fried potatoes and peppers mashed into a paste called kefteji, sandwiches stuffed with French fries. There are many restaurants around Tunis that serve these traditional dishes with the same tender precision of home cooks. Chou Chou near Le Passage will bring you mergez ojja (shakshuka on steroids) served in clay bowls with a side of three baguettes, and fried fish couscous with fava beans from Cafe Maklaoui in the souq is another highlight.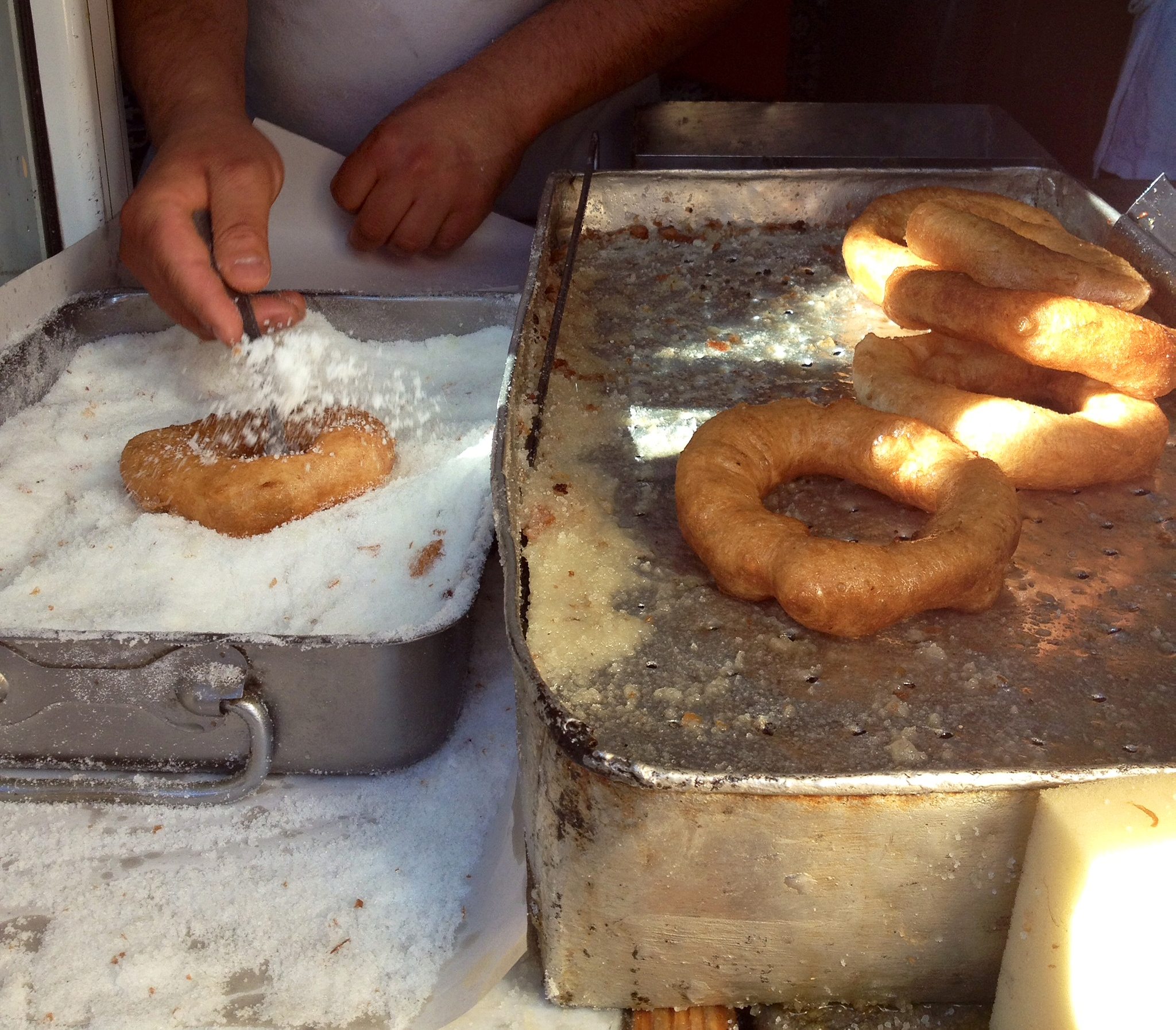 Harissa is better than ketchup. A fiery chilli paste made from red and serrano peppers, garlic, coriander, and caraway, harissa is the staple condiment. Tunisians believe eating spicy food is good for your health, though it might wreak havoc on an unaccustomed digestive system. Most meals are served with a small side plate of harissa, and any sandwich maker will slather harissa on the bread. Depending on your tastes and limits, ask for schwaya (a little) or barsha (a lot).

The French left more than baguettes. In 1881, France colonized Tunisia and 150,000 colons settled there. Unavoidably, French influences seeped into (either through force or osmosis) Tunisian culture. You can still get by in Tunis with a few words of French, and walking around certain neighborhoods, it's impossible to forget the legacy of French colonialism. In the modern downtown there are wide boulevards and plenty of greenery framing the white arabisance architecture, a mix of neoclassical French style with traditional Arab construction. One of the best neighborhoods to see these buildings is La Fayette, near Passage.

Haggling rules apply. If you are used to the subtle, anonymous clicking of online shopping, the souk, which is divided into several areas specializing in leather, olive wood, textiles, copper, jewelry, ceramics, perfumes, food, kitchen appliances, religious books, and the gaudy, satin-quilted glory of Arab weddings, might feel overwhelming. A good rule of thumb is to divide whatever price you are told in half, and maybe even half again, and never buy gold or silver that hasn't been weighed. Fortunately, most things on sale really are made in Tunisia. Relief from the souk in the form of sticker-prices can be found in the bookstore Espace Diwan on Rue Sidi Ben Arous, which sells French and Arabic books and a small selection of old records.

You can shed your skin. In the winding streets of the old medina, there are candy-red and black striped doors that designate neighborhood hammams (public bathhouses). If you are uncomfortable around steam, semi-nudity, or the feeling of your own dead skin peeling off your body, stay away. Otherwise, buy an exfoliating glove and a bar of soap, and follow the people rolling suitcases down the street to the nearest hammam. Hammams are single-sex, and cater to men and women at different hours – but both men and women should take everything off except their underwear. Once inside, you'll be handed two plastic buckets. Sit for as long as you can tolerate in the steam room, to prepare your skin. A Hammam madame (or monsieur) will scrub down your body as you watch in a mix of fascination and disgust at the oily, black worms of dead skin that are sloughed off.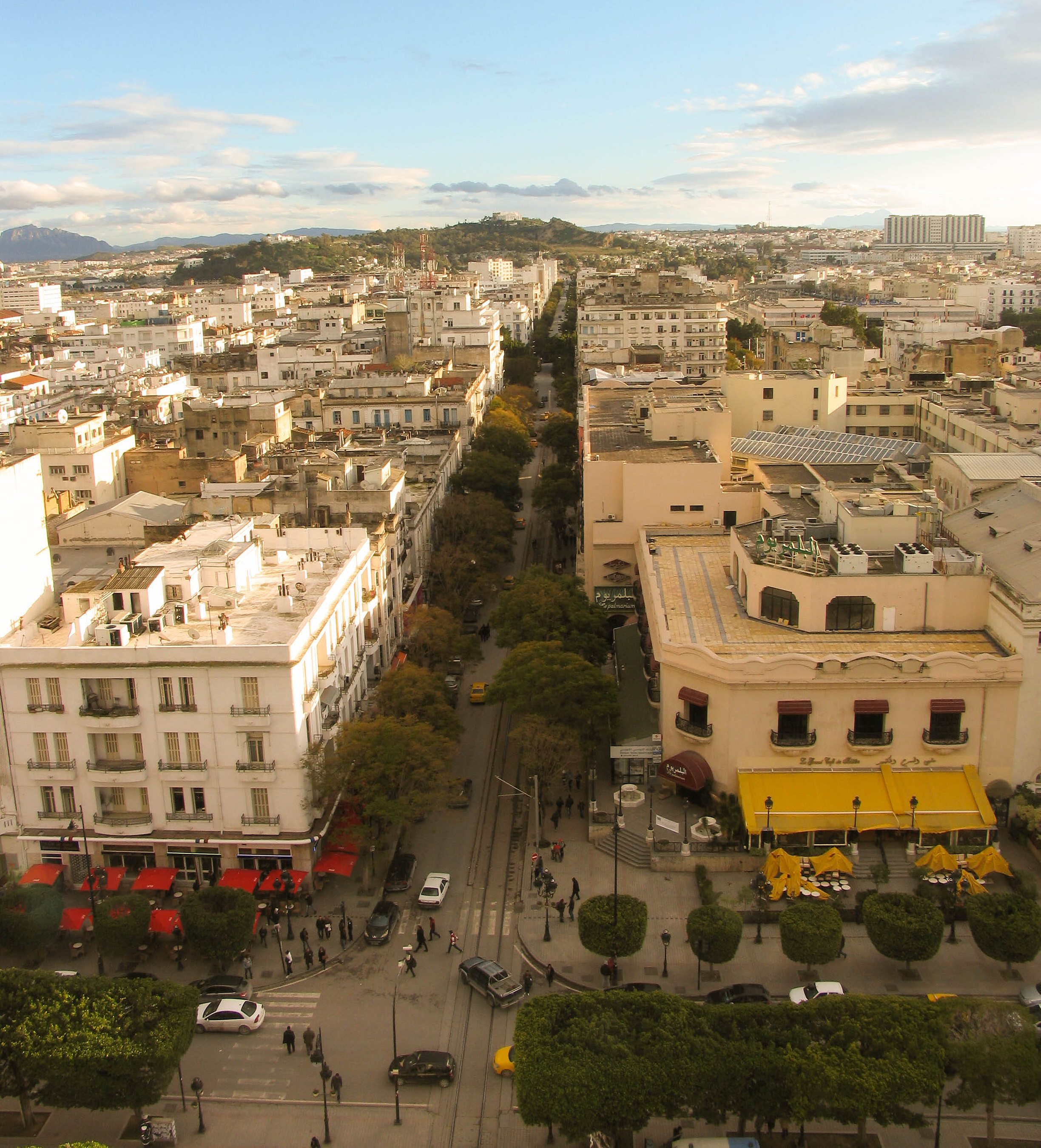 It helps to love tuna fish and eggs. Few are ambivalent about tuna fish or eggs, the two diamonds on Tunisia's culinary crown, and Tunis will be a more enjoyable experience if you love them with the same fervor as Tunisians do. The best way to sample this combination is with the plat tunisien: a shallow bowl is filled with grilled vegetable salad, preserved lemons, harissa, chopped cucumbers, and is topped with a poached egg and finished with tuna fish. Or snack on a brick a l'oeuf, which is as close to a dumpling as you'll find. A thin sheet of dough is filled with parsley, tuna fish, potatoes and a raw egg before being deep fried to crispy perfection and served with lemon.

BYO paper. Toilet paper, that is. With the exception of some of the city's fancier establishments, the majority of public and private bathrooms come equipped with only an unwieldy hose. Water and soap are viewed as cleaner than toilet paper, and following Islamic practice, your left hand is reserved for the dirty task. The right hand, meanwhile, gets to pinch cheeks, shovel food into the mouth, and exchange money.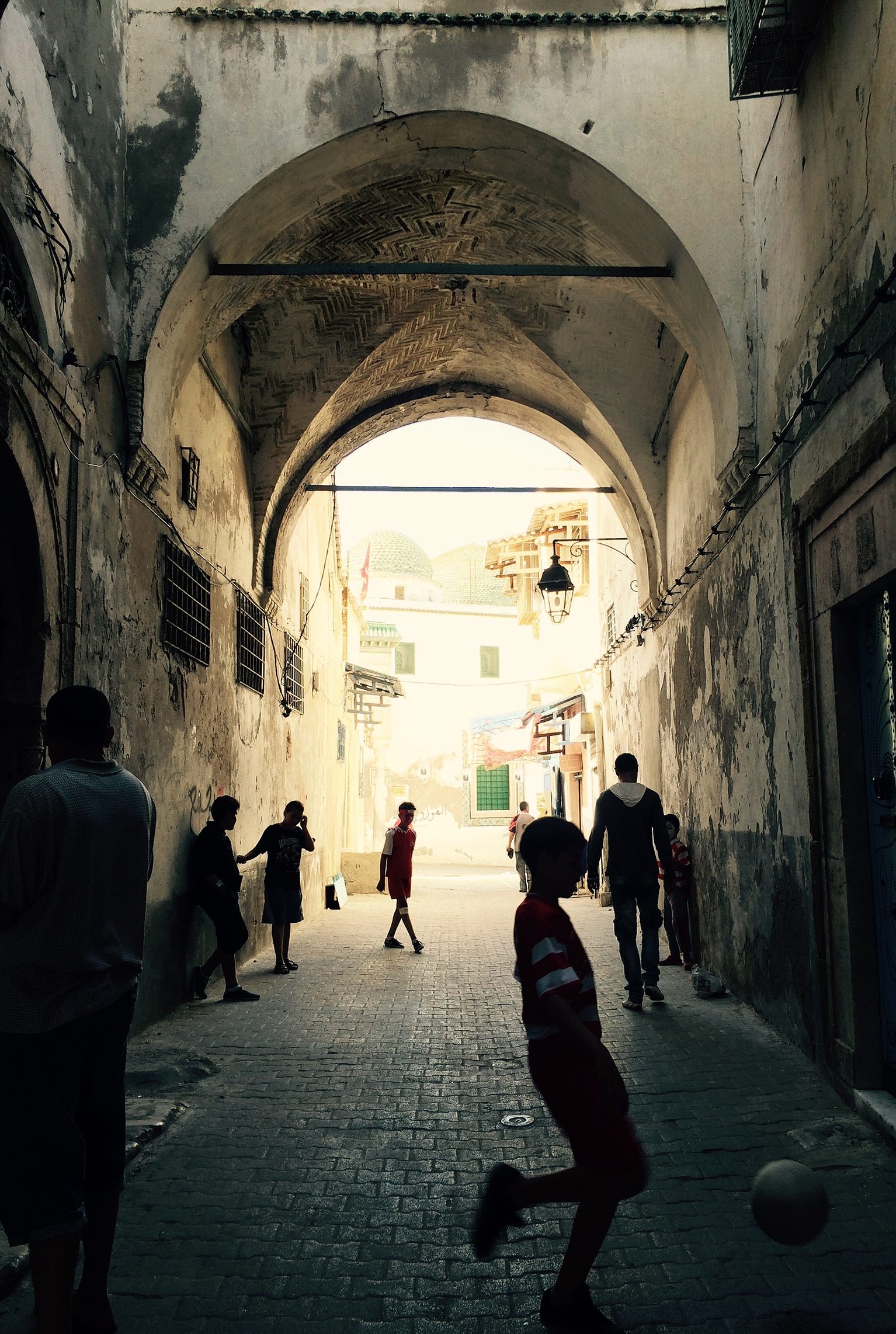 The best thing about Tunis: it's in Tunisia. It's a country small enough that an eight-hour drive will get you from the watery tip of Africa to the Sahara desert. Just an hour outside of the city there are white sand beaches and turquoise waters, ancient Phoenician forts, and hammams built into rock caves. In Korbus there are salt-water hot baths and blood-orange sunsets over cliffs; in Bizerte, fish markets and frippes (second-hand) shopping; in Hammamet, cocktails and beach parties. Most major cities are reachable from Tunis's main train or bus stations, but if chaotic, borderline lawless driving doesn't bother you, rent a car and drive along the northern portion of the 713-mile long coastline. On a clear day, you can see to Italy.

There is room for the other 2%. For most of its history, Tunis has been home to a sizeable population of Christians and Jews. There are only a couple hundred Tunisian Jews left in the city (most have moved to France or Israel), and even fewer Tunisian Christians, but their cultural contributions are still around. On Avenue de la Liberte there is La Grande Synagogue de Tunis, guarded by several police officers and an imposing stretch of barbed wire. The synagogue is open for services on Shabbat, though if you are Jewish, they should be able to open the doors for you to pray whenever. A few streets down, the largest Greek Orthodox Church in Africa is shaded by a giant fig tree. Around the corner on Avenue Habib Bourguiba is the much more imposing Cathedral de St. Vincent de Paul, a Catholic monument built by the French. The nuns are Italian and Egyptian and most of the patrons are West African and European; they offer Sunday services in Italian, French, and English.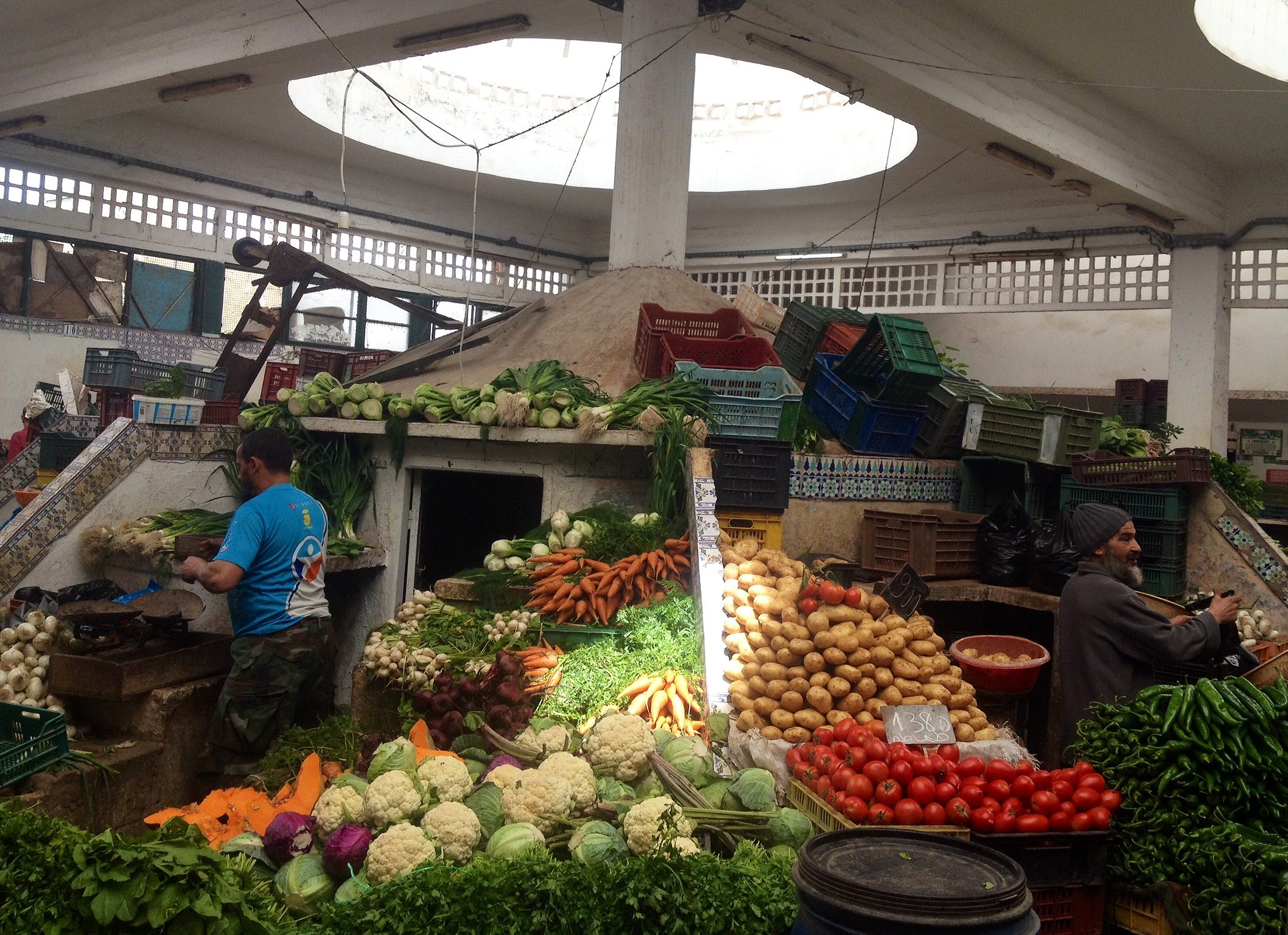 Tunis nightlife is hard to find. One Friday, the sole social invite I received was a message asking if I wanted to go to the weekly Christian pizza party thrown by the city's Italian nuns. This either says something about me, or about Tunis's party scene, which, unless you know where to look, is elusive. There are a few spots downtown that serve Celtia, the country's local brew, though like the cafes, these generally only cater to men who might misinterpret the presence of a woman. If you don't care about that and want to eschew cultural norms, head up to the Cafe des Journalistes (Avenue Habib Bourguiba), which, from what I could tell, housed no journalists. Otherwise, the young and beautiful sip imported Heineken at Villa 78, an overgrown garden complete with twinkling fairy lights – and free snacks. Or, take the elevator to the top floor of the Hotel El Hana, for stellar views of Tunis. For dancing and cocktails, your best bet is to head out to the suburbs, including La Marsa, La Goulette and Sidi Bou Said, where you'll find nightclubs and bars like Le Plug and Carpe Diem. Most clubs close around 2am.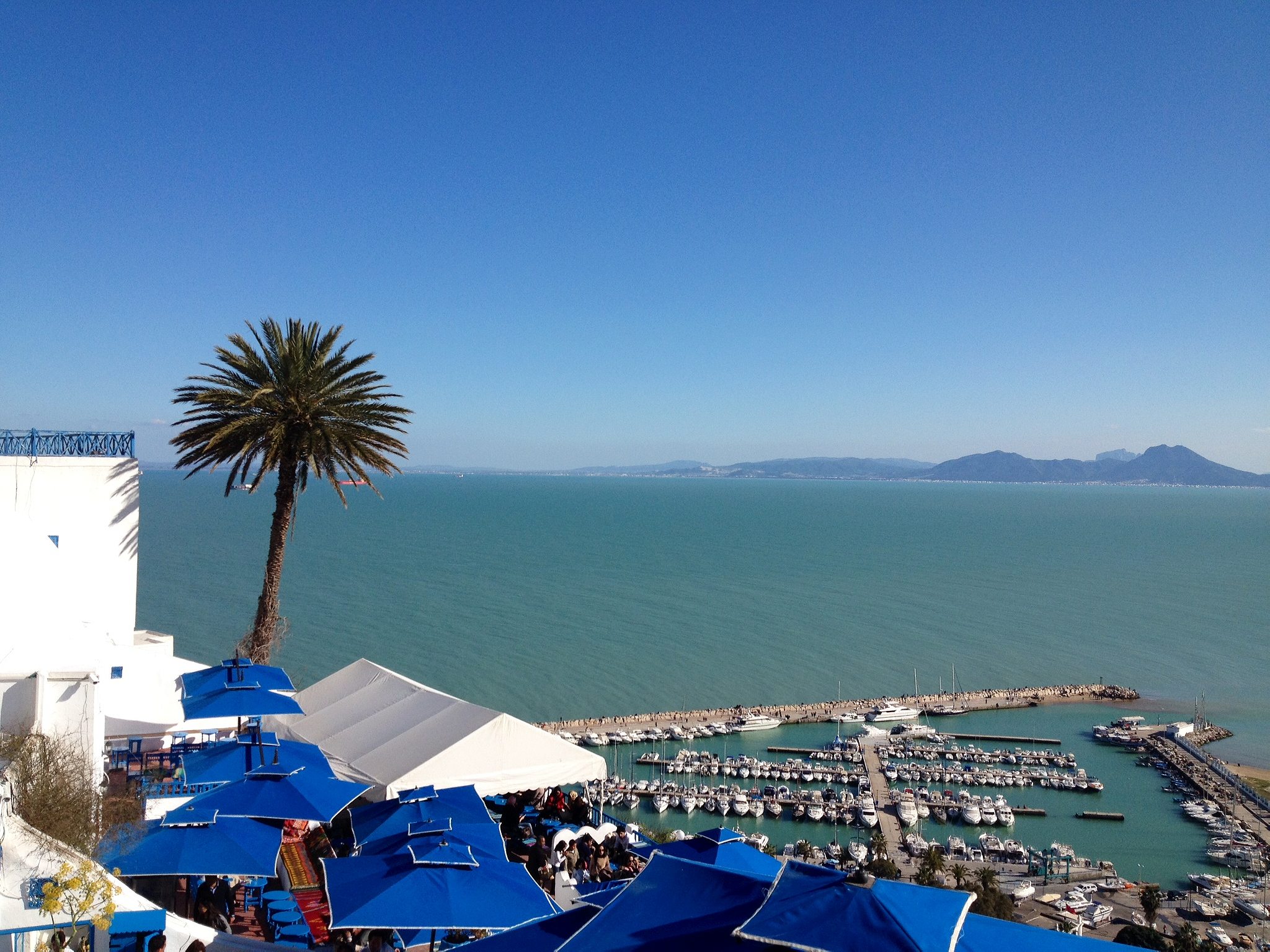 Tunis does not rock the casbah. Drug laws are harsh, and being caught with even a small amount of marijuana is punishable by up to five years in jail (and you do not want to go to Tunisian prison). You can find alcohol in some bars, hotel lobbies, and restaurants (particularly in the suburbs) though many places will stop serving drinks before midnight. Anyone can buy beer and wine from the large chains like Carrefour and Monoprix (though on Fridays, alcohol is only sold from these stores in the suburbs, and you must show ID to prove you are not Muslim). Note that it's neither socially acceptable, nor necessarily safe, to be drunk in public.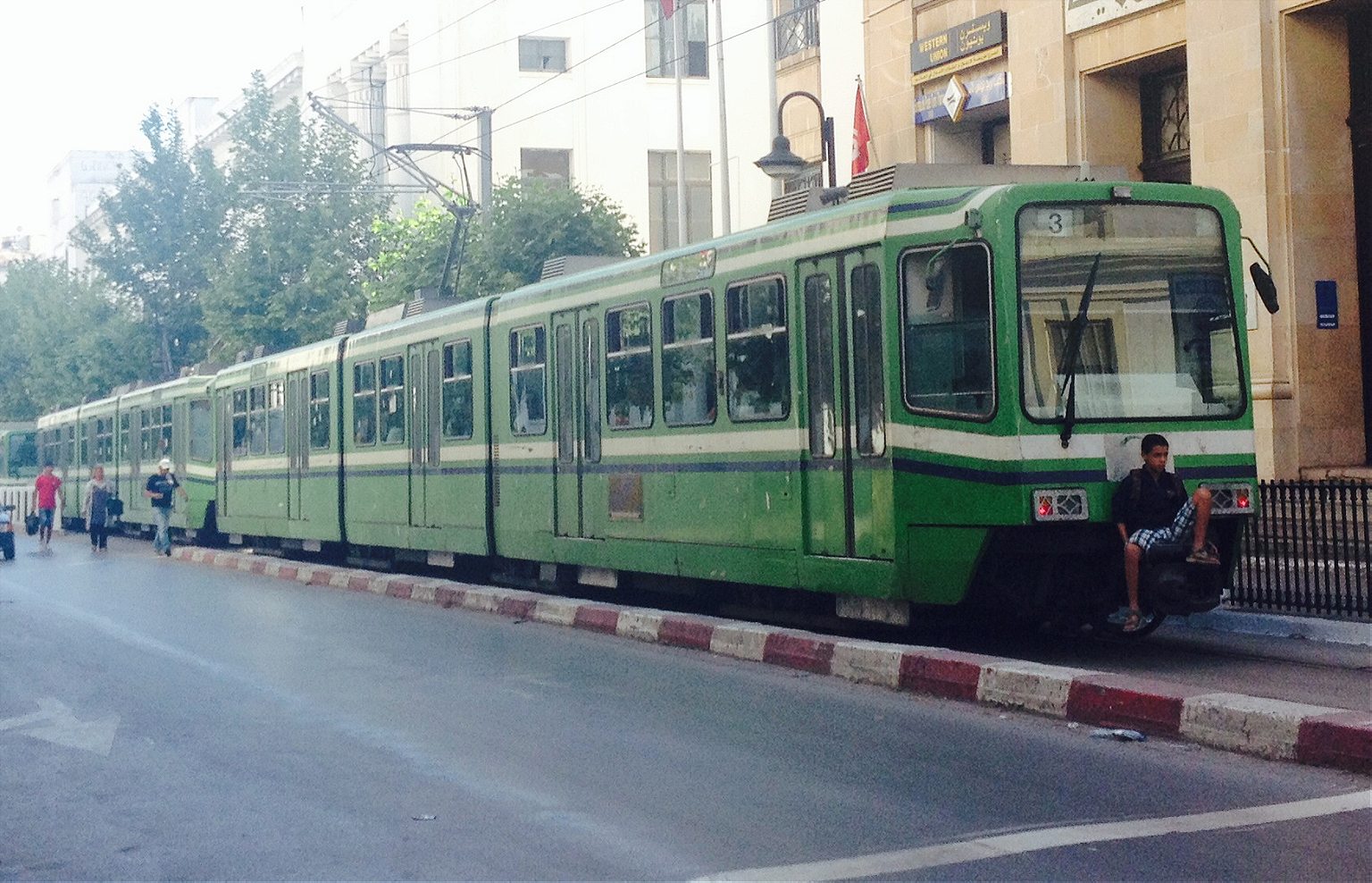 Public transport is a challenge. Walking is the best way to get around Tunis, but note that unofficially, pedestrians do not have the right of way and you should maneuver your body as though it were a large truck. Other modes of transportation are not always straightforward. The light-rail transit Métro Léger de Tunis, with six bright-green train lines, has 66 stops scattered around the city. There isn't a strict schedule, and during peak hours, you will be crammed in with the rest of Tunis's commuters. The métro is not that comprehensive, and some far-flung parts of the city are only reachable by taxi. To hail a cab, look out for the red (not green!) blinking light on the dashboard. It helps to have a few MBs of data on your phone; most cabs aren't equipped with GPS, and you could spend a hefty amount of time driving around in circles. Make sure you tell the driver to turn on the meter – a drive across the city, with no traffic, shouldn't cost more than 10 dinar.


Get out to the 'burbs. The TGM (Tunis-Goulette-Marsa Metro) services a stretch of coastal suburbs. One of the first stops is La Goulette, which was historically home to the city's larger Jewish and Sicilian populations; you'll still find some old men and women dressed in peacoats and 1950s hairdos walking along the corniche. Two streets behind the beach you'll find a row of seafood restaurants, where 10 dinars will get you a four course grilled-fish meal. One of the last stops on the TGM is Sidi Bou Said, a tiny artist enclave built on a cliff overlooking the Mediterranean and painted entirely in white and blue. Brave the lines and grab a sugar-coated beignet from one of the vendors and walk around the town as crumbs fall down your front, soaking up the views of Tunis.