It all started, supposedly, with a "drunken email" from Roads & Kingdoms co-founder Matt Goulding to Anthony Bourdain. Matt, deep into months of living and eating in Japan, was in awe of the country, and his stories to Bourdain showed remarkable access to the lives and dreams of the people who cook and care about food in Japan. That email launched a trilogy of deeply reported culinary travel books—written by Matt, edited and designed by his partners at Roads & Kingdoms, published by Bourdain and HarperCollins—that are at once humanist, heartfelt, gorgeous, and delicious: Rice, Noodle, Fish (Japan), Grape, Olive, Pig (Spain) and on June 12, 2018, Pasta, Pane, Vino (Italy). We are incredibly proud of these and hope you'll give them a read and share with the world-curious people in your life.
Deep Travels Through Italy's Food Culture
By Matt Goulding || Buy the book on Amazon
Pasta, Pane, Vino is the latest edition of the genre-bending Roads & Kingdoms style pioneered under Anthony Bourdain's imprint in Rice, Noodle, Fish (2016 Travel Book of the Year, Society of American Travel Writers) and Grape, Olive, Pig (2017 IACP Award, Literary Food Writing). Town by town, bite by bite, author Matt Goulding brings Italy to life through intimate portraits of its food culture and the people pushing it in new directions: Three globe-trotting brothers who became the mozzarella kings of Puglia; the pizza police of Naples and the innovative pies that stay one step ahead of the rules; the Barolo Boys who turned the hilly Piedmont into one of the world's great wine regions.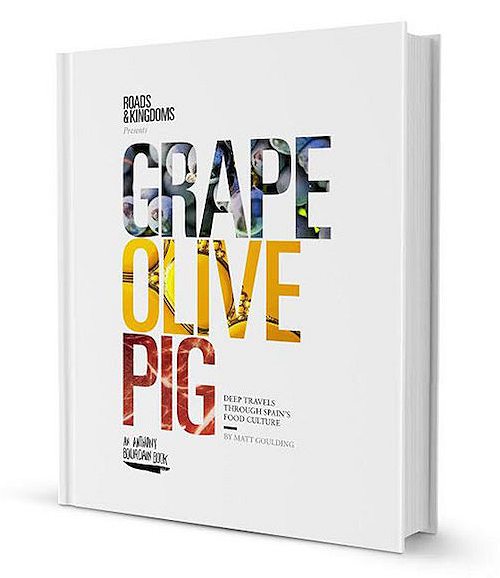 Grape, Olive, Pig
Deep Travels Through Spain's Food Culture
By Matt Goulding || Buy the book on Amazon
Grape, Olive, Pig reveals hidden gems and enduring delicacies from across Spain, contextualizing each meal with the stories behind the food in a cultural narrative. Matt Goulding introduces you to the sprawling culinary and geographical landscape of his adoptive home, and offers an intimate portrait of this multifaceted country, its remarkable people, and its complex history. Fall in love with Barcelona's tiny tapas bars and modernist culinary temples. Explore the movable feast of small plates and late nights in Madrid. Join the three-thousand-year-old hunt for Bluefin tuna off the coast of Cadiz, then continue your seafood journey north to meet three sisters who risk their lives foraging the gooseneck barnacle, one of Spain's most treasured ingredients.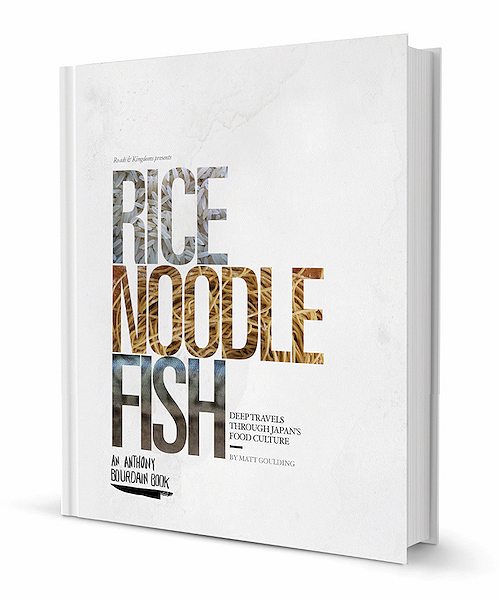 Rice, Noodle, Fish
Deep Travels Through Japan's Food Culture
By Matt Goulding || Buy the book on Amazon
Rice, Noodle, Fish combines literary storytelling and indispensable insider information to explore Japan's most intriguing culinary disciplines in seven key regions, from the kaiseki tradition of Kyoto and the sushi masters of Tokyo to the street food of Osaka and the ramen culture of Fukuoka. In this 5000-mile journey through the noodle shops, tempura temples, and teahouses of Japan, Matt Goulding navigates the intersection between food, history, and culture, creating one of the most ambitious and complete books ever written about Japanese culinary culture from the Western perspective.