How immigrants from a small town in Puebla came to build the culinary infrastructure possible for the first Michelin-starred Mexican restaurant in New York City.
Damiana Bravo, 80, was one of the first people from her town to arrive in New York. She arrived from Piaxtla, a town of around 1,000—5,000, if you include its surrounding hamlets—in the Mexican state of Puebla, sometime in the 1970s. She doesn't remember the year.
It was her second attempt to start a new life and eke out a living to support her six children. A few years earlier, she had migrated to Mexico City where she found employment as a domestic worker. Just a four-hour bus ride away, it was far enough where she could work as a domestic worker and visit her six children on weekends.
But wages in Mexico were low, and the water in Piaxtla was running out, and at the advice of a friend, she ultimately decided to journey north. Bravo found work at a shrimp-packing factory in Brooklyn, where she was joined by other Pueblans; like her, they missed the tastes and smells of Mexico—and she sensed a business opportunity.
"There no tortillerias, bakeries, or cheese factories when I arrived," she told me when I visited her mole business last month. After working 10-hour shifts at the factory, she would go home and make her mother's mole de Piaxtla—a spicier and redder version of traditional mole poblano—to sell to her co-workers for extra money.
Mole, made from over a dozen ingredients such as chiles, chocolate, sesame seeds, and dried fruits, is one of the most complex and nuanced sauces in gastronomy. Making mole requires both culinary expertise and days of preparation, two things Bravo knew well as someone whose family was well-known for their superb recipe.
In New York, where workdays are long and leisure time is scarce, there was an appetite and a need for mole among the growing Mexican community—and Bravo knew exactly how to fill it.
What Bravo didn't know at the time was that she was part of a wave of immigrants from her tiny town that went on to make an indelible mark on New York's Mexican food scene.
Today, if you live in New York and you like Mexican food, then take note of the name Piaxtla. You'll start to see it everywhere. There's Plaza Piaxtla Bakery in Flushing and Piaxtla Es Mexico Deli in Sunset Park; your local restaurant might carry tortillas with Piaxtla's town crest—made in one of the many tortillerias founded by its residents scattered throughout New York City. And if you order mole at Casa Enrique, the city's first Michelin-starred Mexican restaurant, it'll be mole de Piaxtla.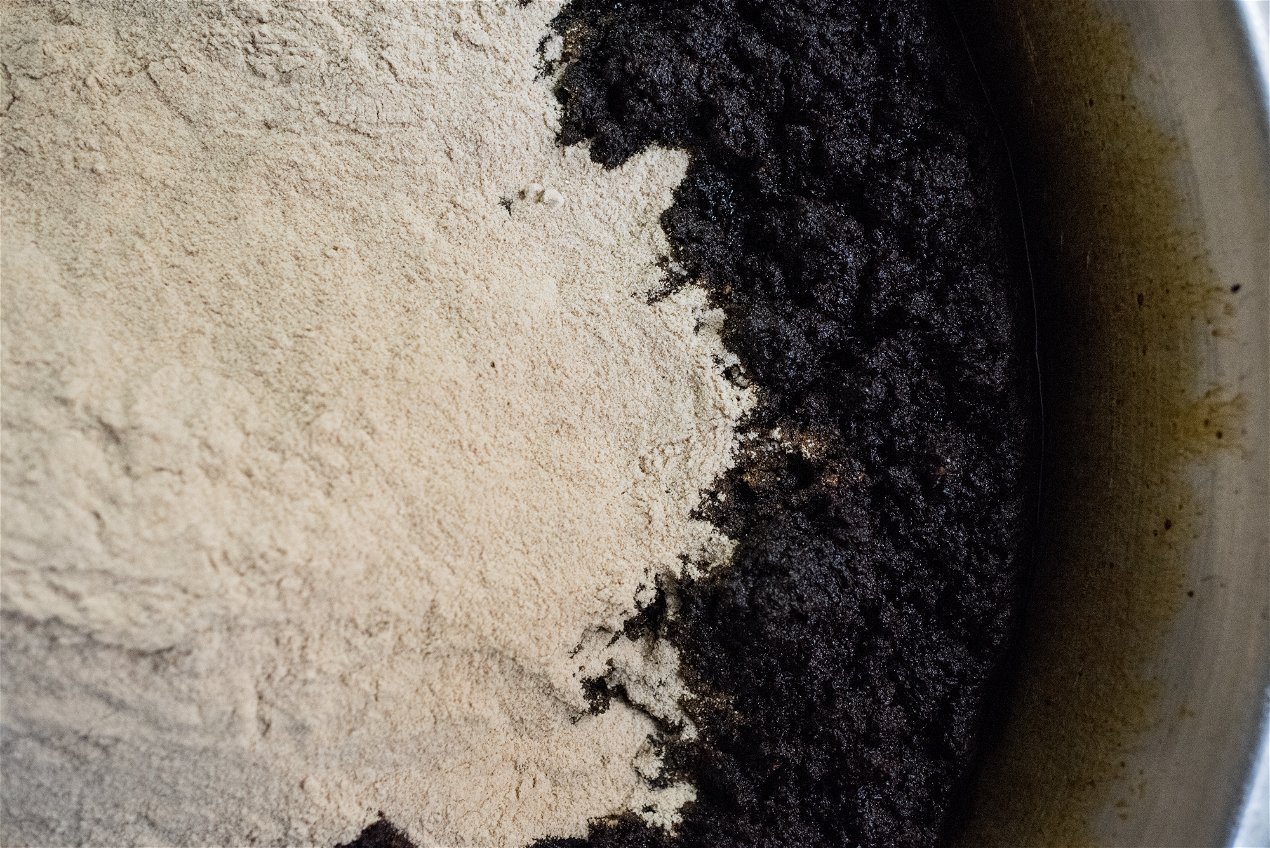 In 1986, Bravo became one of nearly three million undocumented immigrants who became eligible to apply for U.S. citizenship as part of the Immigration Reform and Control Act. She sent for three of her daughters and two of her granddaughters. Throughout the late 1980s, Piaxtecos who benefited from the amnesty program were able to reunite with their families in New York, and their numbers grew. Candida Fuentes, Bravo's daughter, estimates that by the end of the 1980s, around half of Piaxtla's population had come to New York because of drought and a collapsing agricultural economy.
Bravo's kitchen was no longer suited for the growing demand, and in 1993 she opened her own mole businesses with her two daughters on Knickerbocker Avenue in Bushwick. She named it Mole Poblano Asunción, after Piaxtla's patron saint, and for the holiday—the Feast of the Assumption—during which Piaxtecos traditionally eat mole.
But in New York, there was no need to wait for a special occasion. "We could make mole everyday," Bravo said, as she placed a sticker with Piaxtla's red and yellow crest onto a plastic mole container. With the help of her daughters and granddaughters, Bravo makes more than 1,600 pounds of mole paste each day. Over the past 25 years, her mole has become a staple in local Mexican bodegas and grocery stores.
Her business grew as a new wave of Mexican immigrants, escaping the economic insecurity she knew well, arrived in her adopted city.
In 1994, Mexico joined NAFTA, and heavily subsidized corn flooded the Mexican market, causing prices to plummet, leaving small farmers unable to make a living. NAFTA especially devastated the region of Mixteca, an arid region mostly located in the state of Puebla, leading many to make the journey north.
From 1990 to 2000, New York's Mexican population tripled from 61,772 to 186,872, according to a study from Columbia University, and Bravo's business thrived. But she wasn't the only one—a generation of Piaxteco businesses were slowly building New York City's Mexican culinary infrastructure.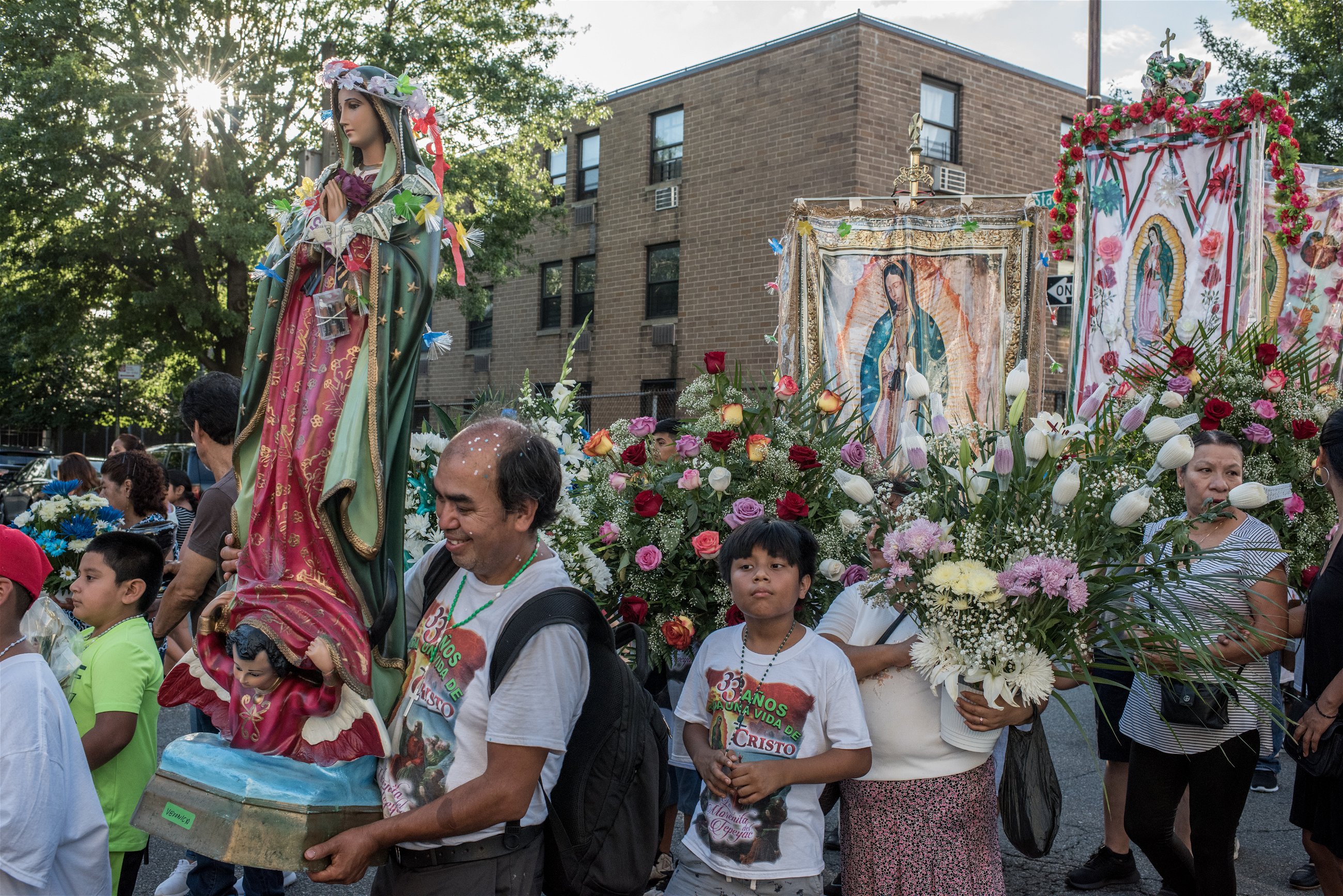 Fernando "El Gordo" Sanchez came to New York from Piaxtla in 1968, before Bravo, in search of employment. He moved to the South Bronx and worked a series of jobs at a French restaurant in Midtown. After becoming a citizen in 1978, he set his sights on opening his own business. In 1986, with $10,000 in savings, he started producing tortillas out of an abandoned garage on Flushing Avenue, just a few blocks from where Bravo's sits today. He named the business Piaxtla Tortilleria, in honor of his hometown.
"He was in the tortilleria from Monday to Sunday working, that was his focus and love," said Miguel Carrera, 33, who bought Piaxtla Tortilleria from Sanchez' sons in 2010. (Carrera renamed the company Mi Barrio Tortilla Corp. but Carrera kept the Piaxtla logo, in honor of his own Piaxtla roots—and of the man who built the factory.)
By the middle of the 1990s, Sanchez was selling 400,000 tortillas a week and making over $4 million a year in sales. He also owned a bakery and expanded his business into grocery distribution. Many of his employees, like Carrera's father, Pepe, went on to start their own food businesses throughout the city.
Pepe Carrera had immigrated from Piaxtla with his family in 1988 and worked as a driver for Piaxtla Tortilleria for over a decade. In 1999, Sanchez gave him discounted rent on a locale in Flushing he owned to open Azteca Linda, a cheese factory that now sits across the street from the tortilla factory. It has since become one of the city's biggest distributors of Mexican artisan cheese.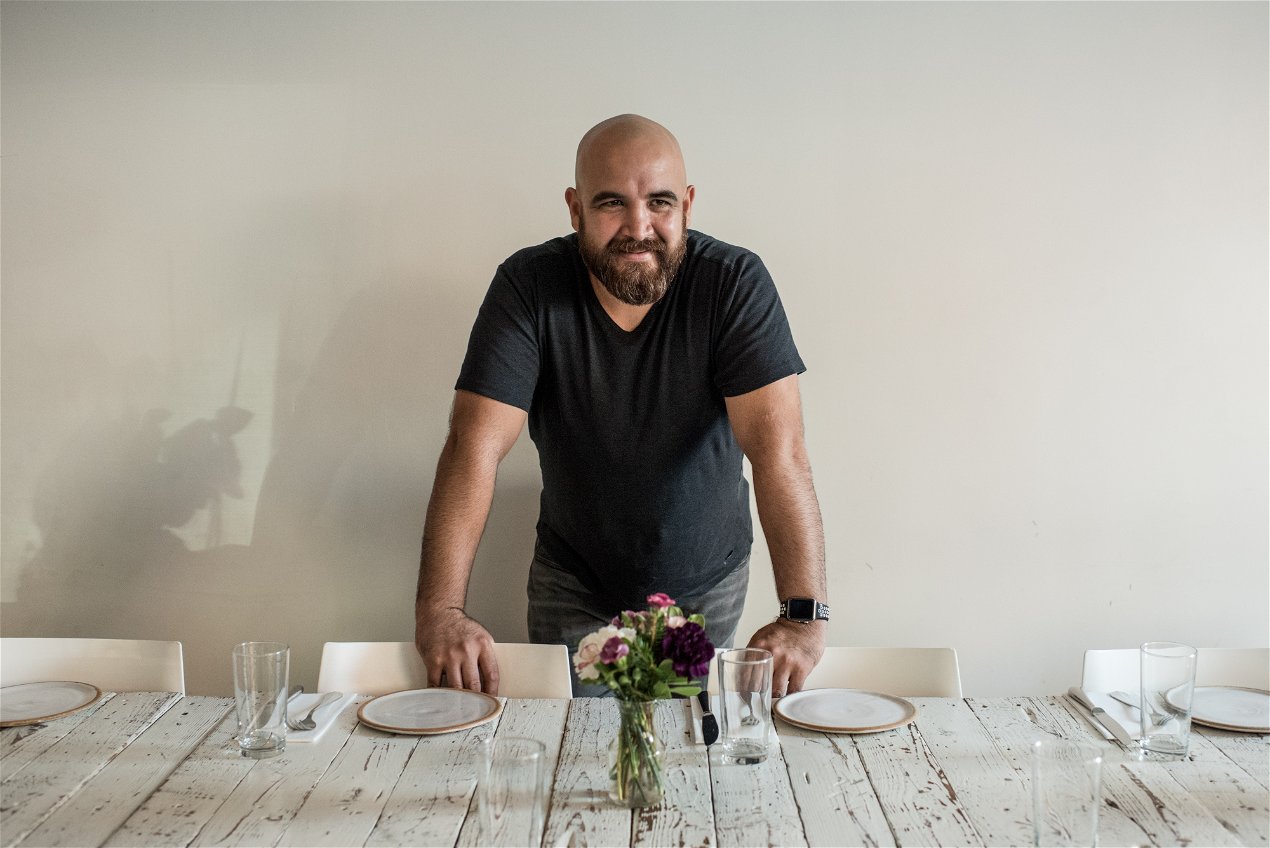 Meanwhile, the younger Carrera is focused on selling Mexican products to restaurants and delis throughout the city. One of his best-known clients is the Michelin-starred Casa Enrique, in Long Island City, Queens.
Chef and co-owner Cosme Aguilar grew up in Chiapas, Mexico's southernmost state. Aguilar's father, though, was from Piaxtla; he had lived in New York briefly in the 1960s and one of his older sons, Luis Aguilar, later migrated to the city.
I set out to recreate the memories and flavors of my childhood
In 1998, Cosme Aguilar came to in New York and took a job as a porter at the French restaurant where his brother worked. He moved through the kitchen ranks and became a chef at Café Henri, also in Long Island City, before opening his own place in 2012.
"I set out to recreate the memories and flavors of my childhood," he said. "And one of those recipes was the mole de Piaxtla my aunts taught my mother to make."
A friend from Piaxtla introduced him to Carrera, he said, who soon became Casa Enrique's chief provider. Aguilar said he sources his chilies, chocolate, sesame seeds, avocados, and jalapeños, among other ingredients. "Sixty percent of the ingredients I use at my restaurants come from Miguel," Aguilar said.
Unlike many high-end Mexican chefs like Enrique Olvera who travel back to Mexico for ingredients, Aguilar sources his food from New York. But that sometimes means he can't always get it completely right. Some ingredients just can't be found in New York.
"There is a chile in Piaxtla that they use to make the mole that is only found there," he said, adding that he hasn't been able to find it in New York. Not yet.