In Israel, the Armenian community is dwindling, but pilgrimages continue.
It was the Armenians' turn to clean the tomb of Jesus. We stayed well into the night, at the Holy Sepulcher church in Jerusalem, watching the small group of people carefully wiping down the tomb and refilling the oil lamps.
The priests cleaned with a certain habit, but the pilgrims did it with awe and tears in their eyes. It was an incredibly special moment for them, to simply clean the church on the piece of land where Jesus is believed to have been crucified and buried.
A small nation with a large diaspora, Armenians administer some of the most valued Christian sites in Jerusalem, Bethlehem, and elsewhere in Israel, like the Holy Sepulchre, the Saint James Cathedral, the Church of the Nativity, and the Tomb of Saint Mary. They have shared that responsibility with Catholics, Orthodox Greeks, and other smaller groups since 1852, when the Ottoman Empire brokered an agreement that persists to this day.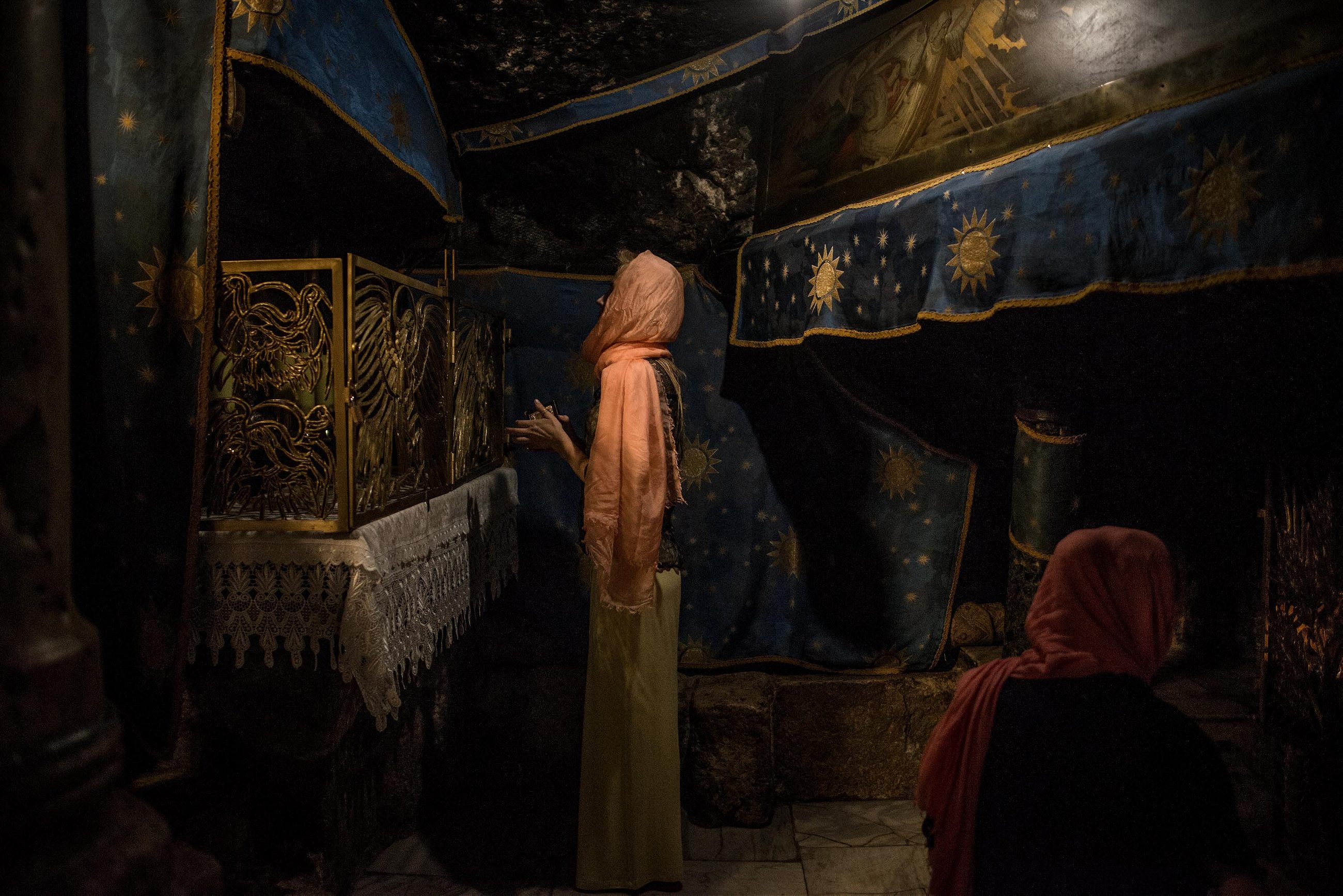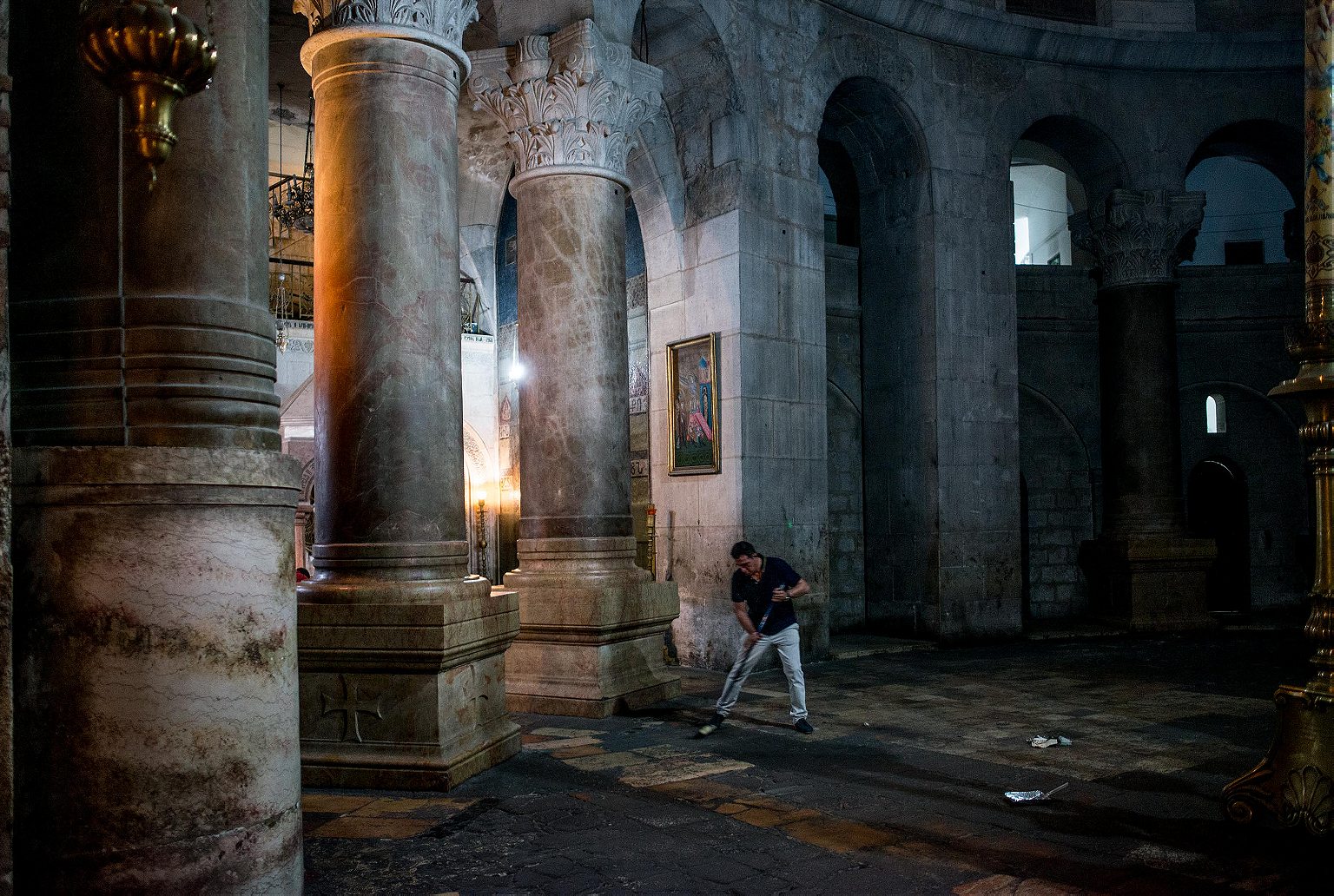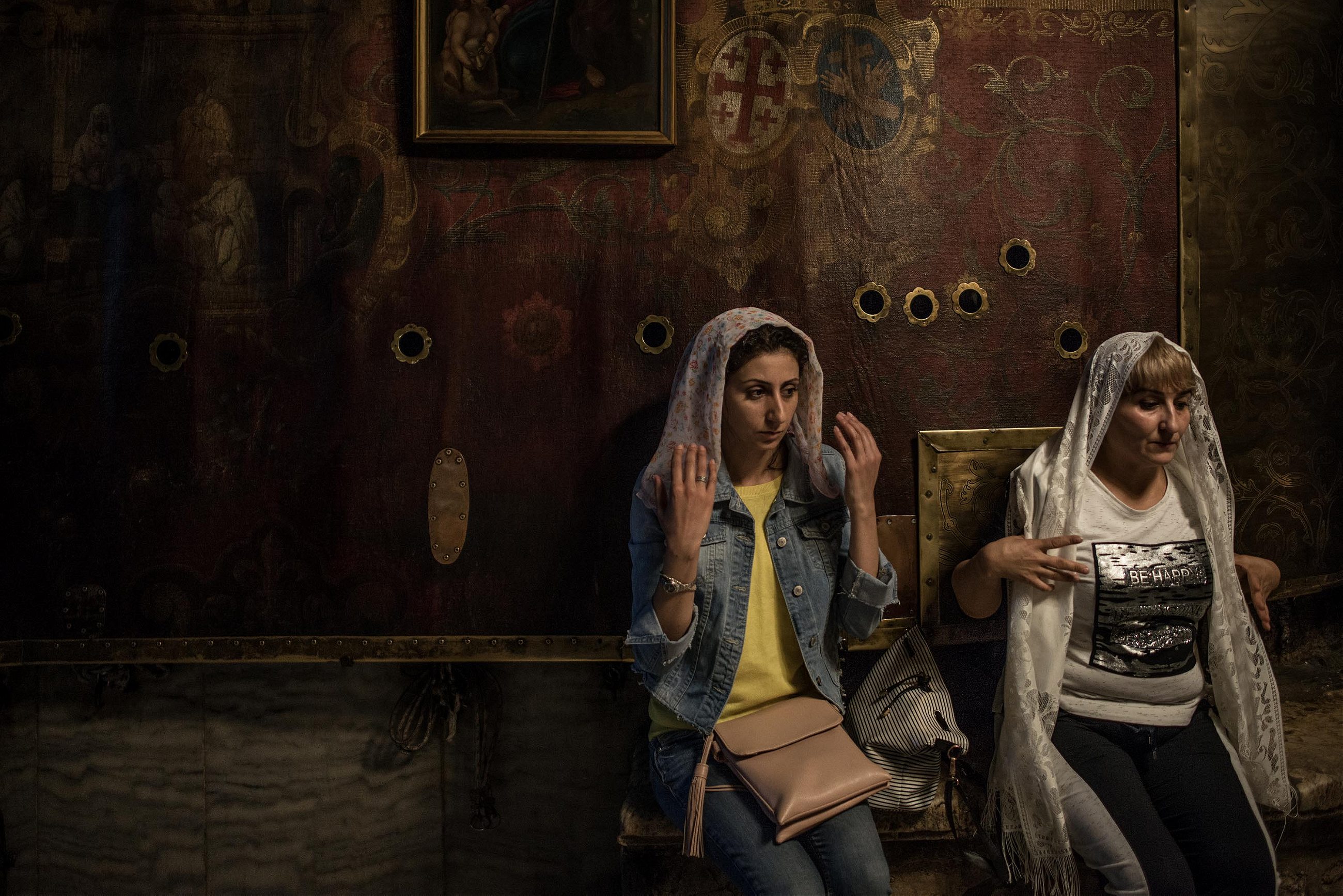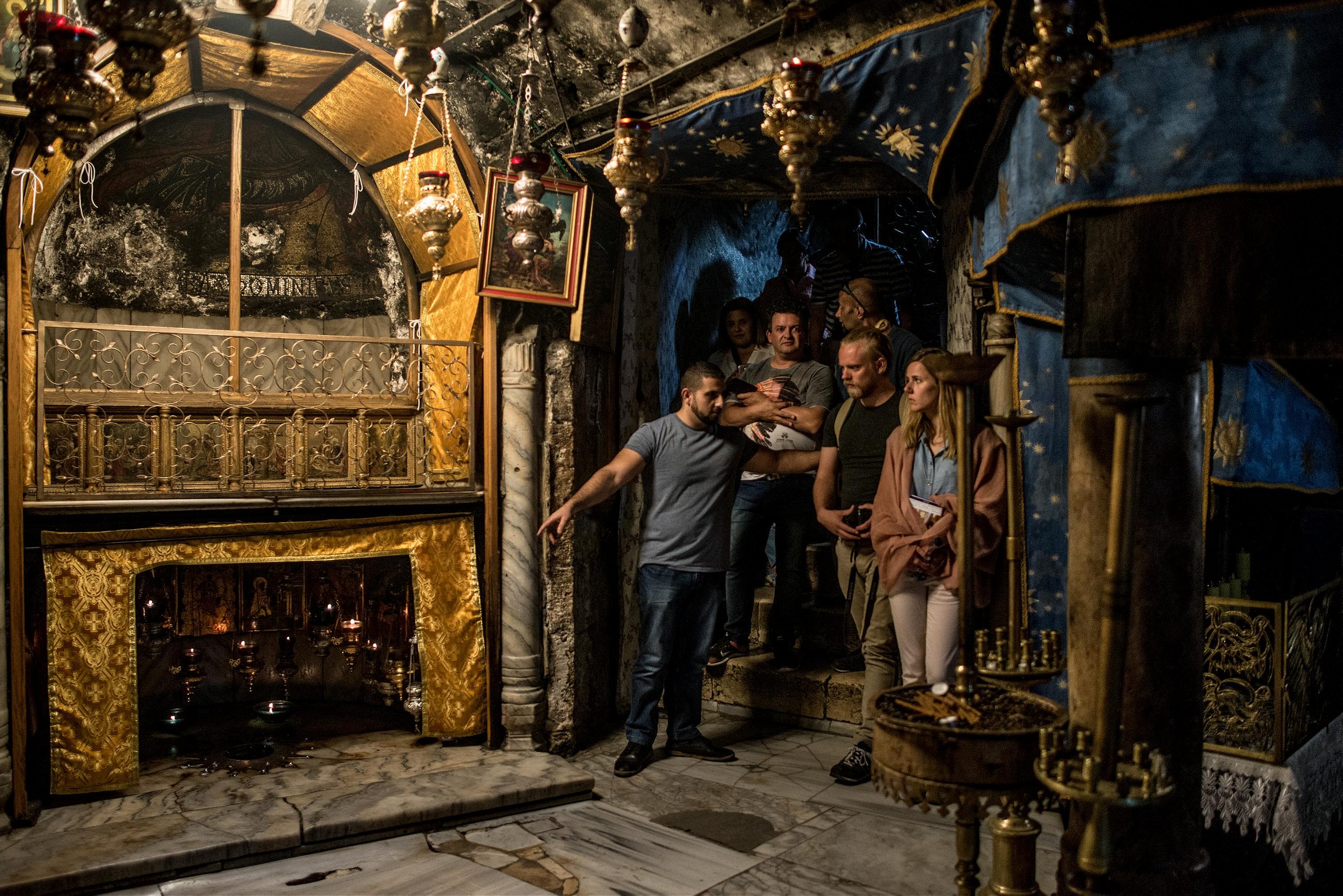 Armenians have lived in Jerusalem for centuries. Unlike many places around the world, they settled here before the genocide of 1915. According to several historical accounts, they began arriving in the 4th century after officially converting to Christianity. Today, the Armenian Quarter makes up one-sixth of Jerusalem's Old City.
There are between 700 and 1,000 Armenians in Jerusalem today, according to various sources. But there are concerns about the community's future. One has to be Armenian to own a house in the Armenian Quarter, and continuing unrest in Jerusalem, coupled with a general feeling that Armenians are not welcome as an ethnic group, have meant the neighborhood is in peril.
For pilgrims who visit from Armenia, it is the holy sites of Jerusalem and Bethlehem that draw them there; not the local community, with whom they have little contact. Christian pilgrims, including Armenians, will continue flooding the Holy Sepulcher and Nativity Church as long as they continue to believe.