In Soweto, young black musicians are creating a new punk scene to reject a system that's failing them.
Sunday afternoon in Soweto. In the streets of the township, where matchbox houses and small gardens are laid out in identical rows, you could expect to hear gospel, hip hop, or kwaito, a popular variant of house music that uses African sounds and samples. But this afternoon, the echo of a guitar being tuned emanates from a house on Mthaba Street. The concert will begin soon.
A mixed crowd (still a rare sight in post-apartheid South Africa) is converging towards a garage converted into a shebeen for Punk Fuck, a regular occasion for local punk aficionados to meet up, and rubberneckers to get their first taste of punk culture.
Ibokwe, a young man in the audience, seems rather lost during the performance of the first act of the line-up, South Africa's first all-black metal band Demogoroth Satanum. Standing with two friends, he examines the wild, tattooed and pierced crowd, and raises his eyebrows. "I am into RnB," he tells me. "This is a cultural shock for me. It is very different from what I am used to hearing."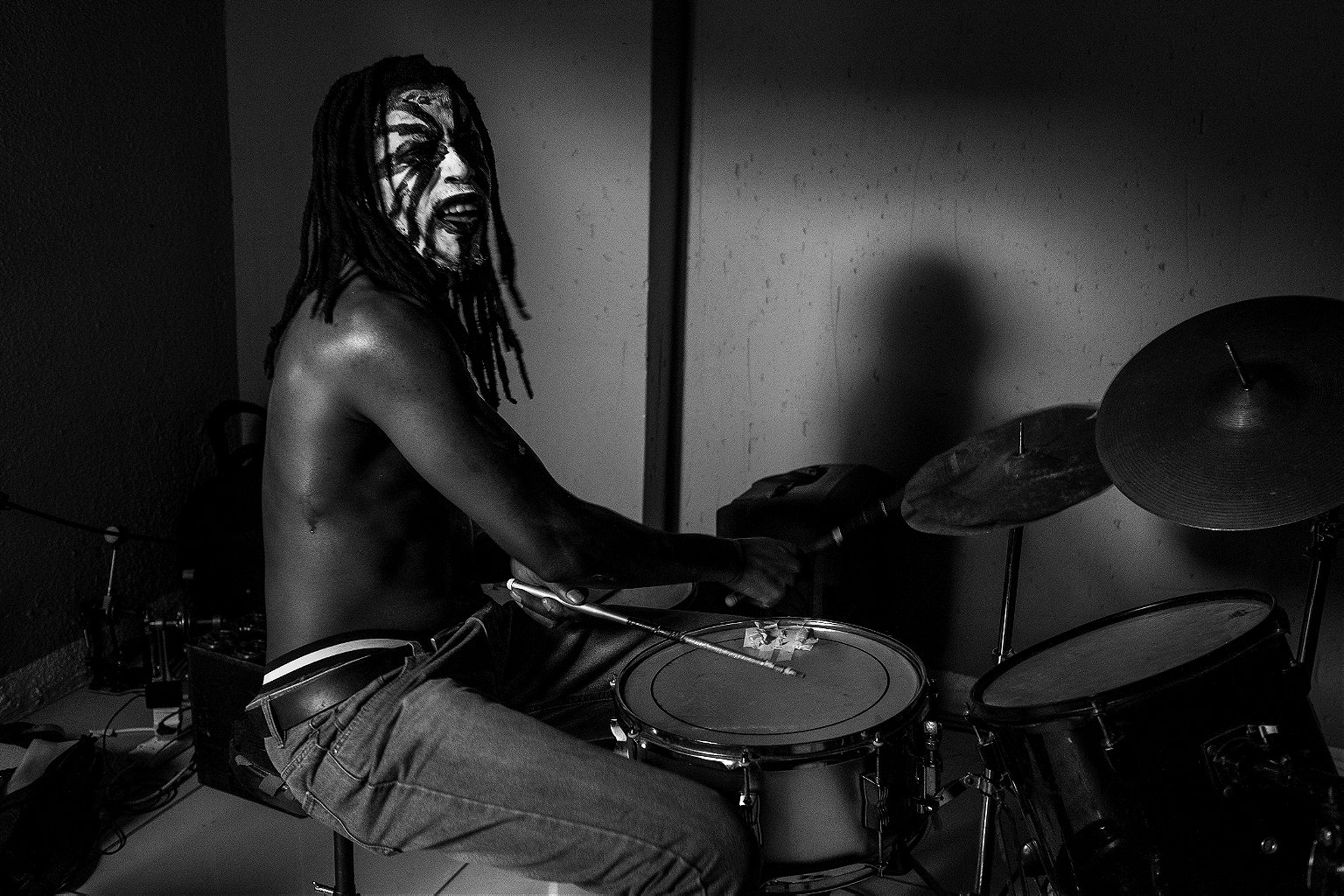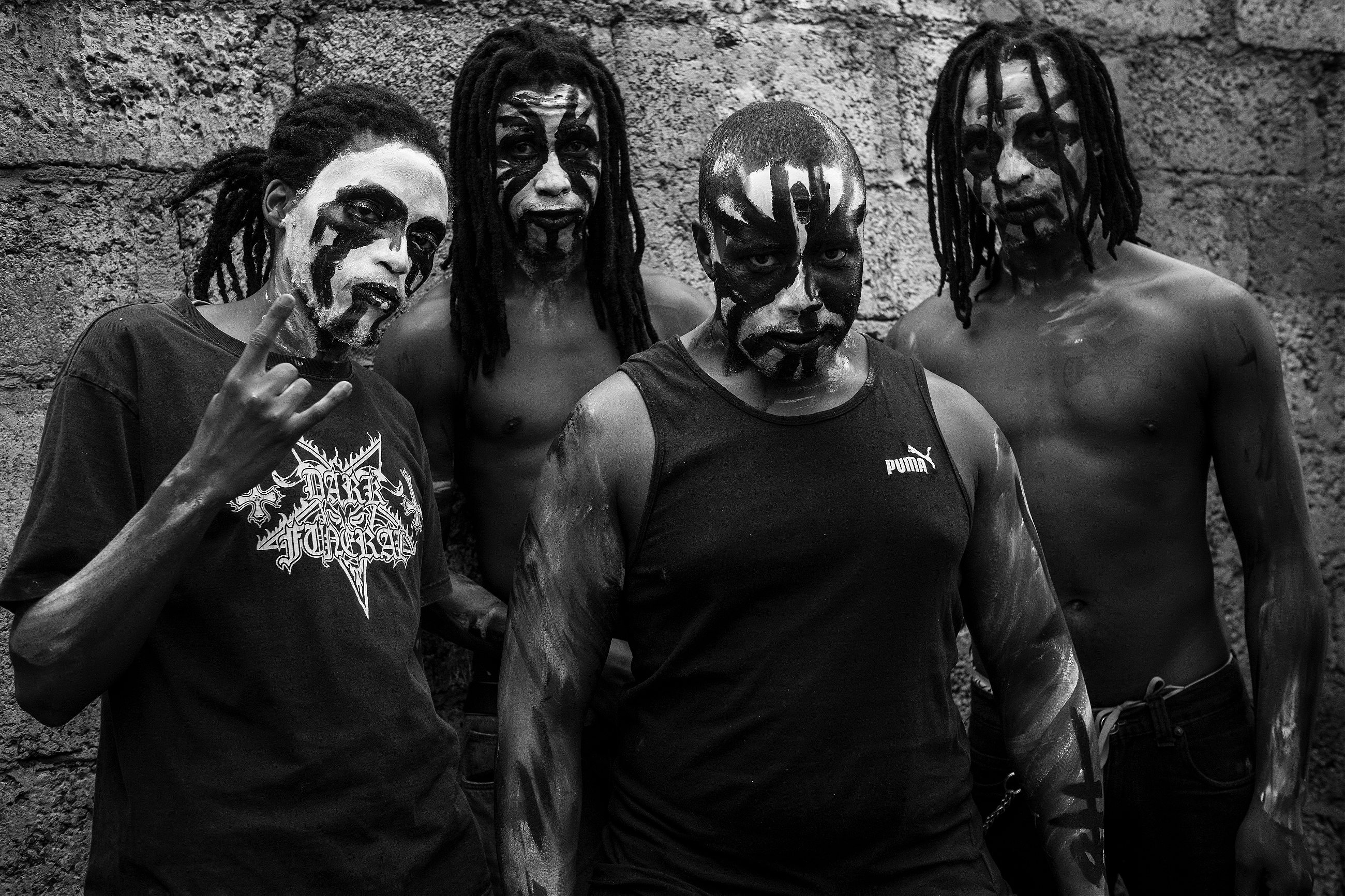 The punk scene in South Africa dates back to the 1970s and early 80s, with bands like National Wake and the Safari Suits. But these musicians and their audiences were mainly white. Decades later, young black musicians are creating a new, more diverse scene, spearheaded by the band TCIYF (The Cum In Your Face), which has become the face of the rising punk rock community in Soweto.
At first they were just a group of friends who bonded around skateboarding and created the Skate Society Soweto in 2011. They made YouTube videos that gained a local and international audience, but they also spread their passion by distributing skateboards to kids in the township. In 2012, "Peezy, "Stroof," "Toxic," and "Jazz" became TCIYF. True to the original DIY punk ethic, they organized their own event: the first edition of the Punk Fuck series, in 2013, which was conceived as a music and skate gathering for punk enthusiasts of Johannesburg and Soweto.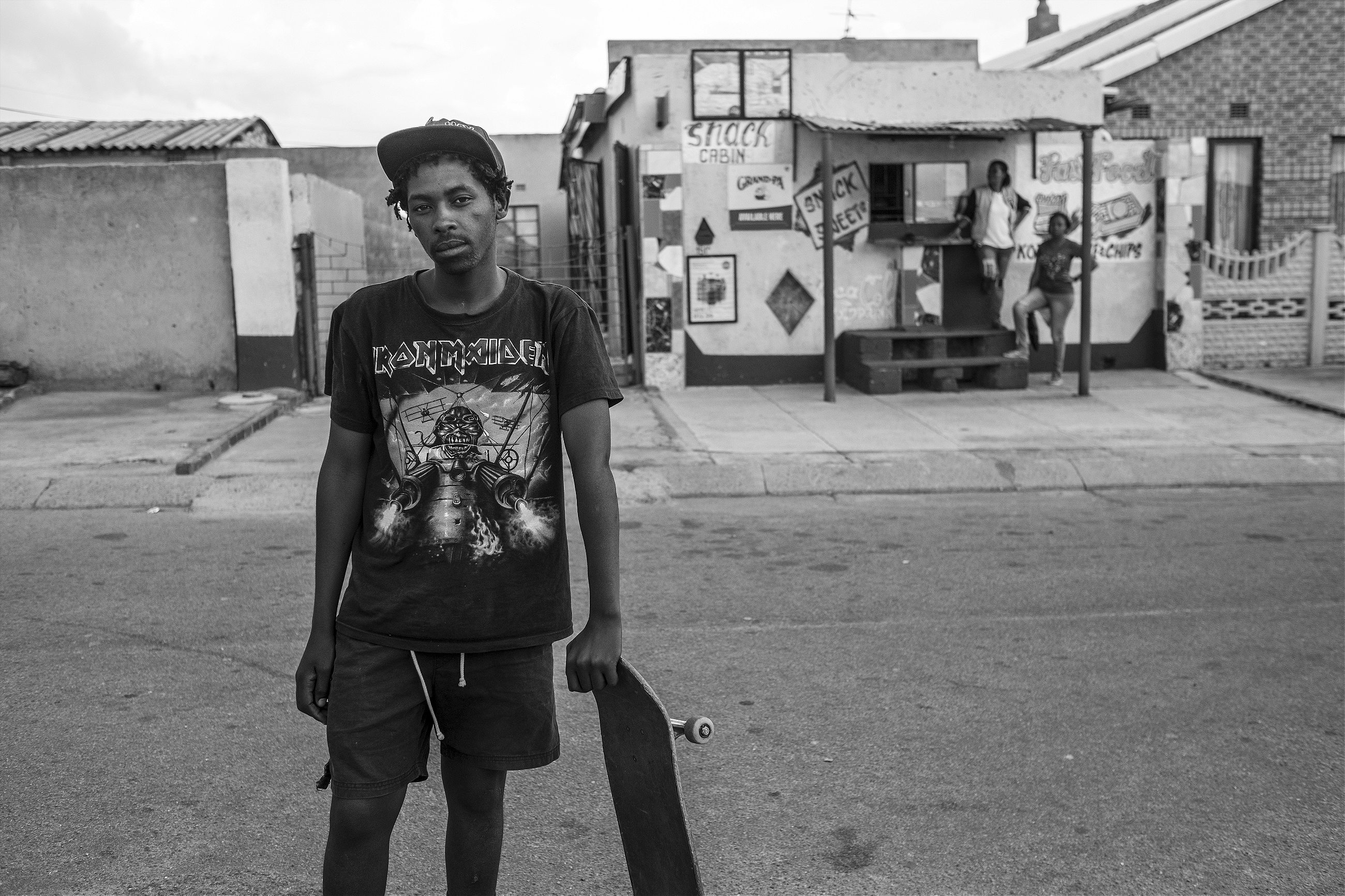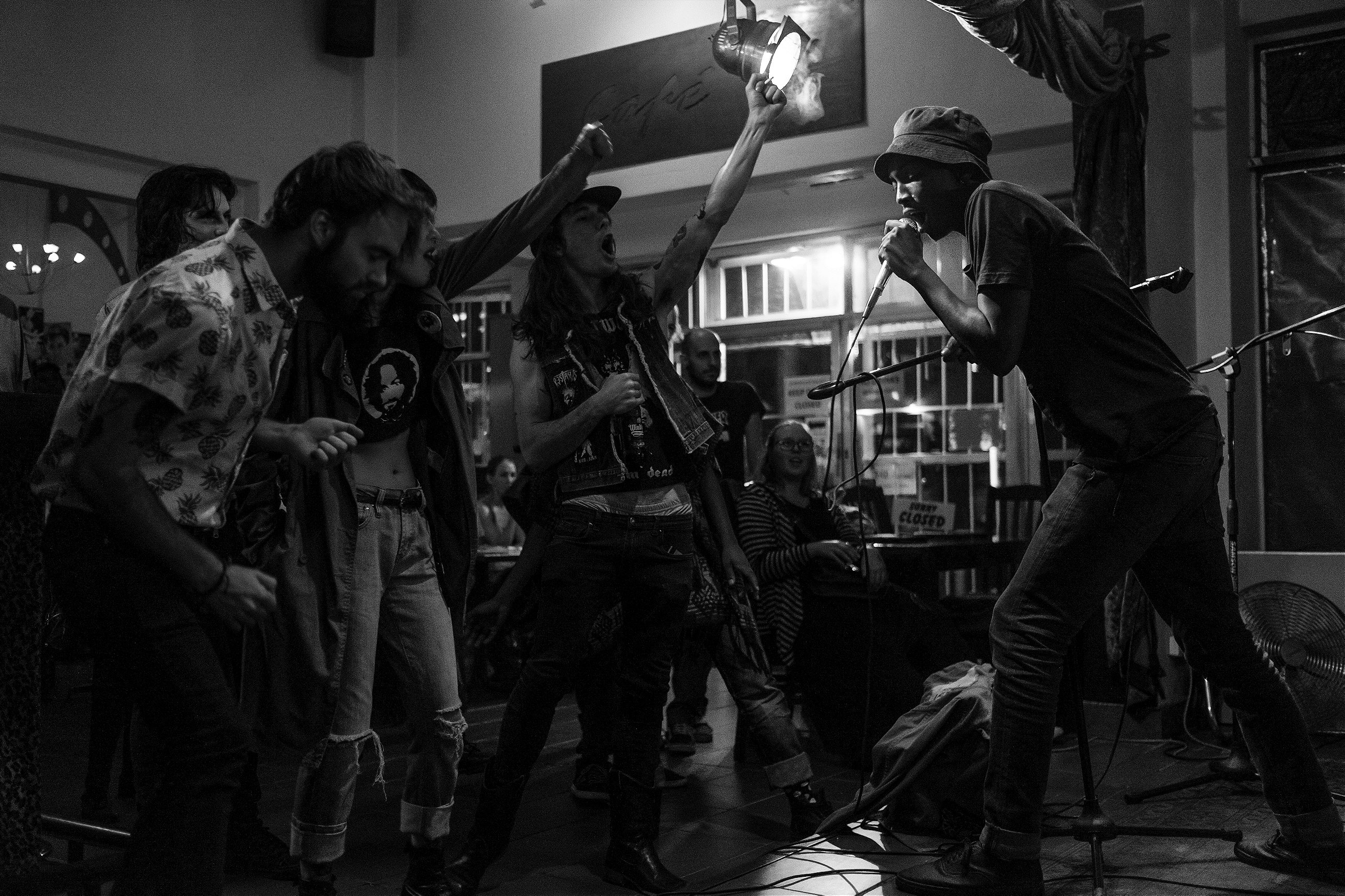 Since then, their community has grounded itself in the township of Soweto. But their existence is the expression of something that goes beyond culture. Their apolitical, anti-establishment approach to life in the cradle of the struggle against racial apartheid is a statement of the disenchantment about a system that has been failing them. In a country where so few economic opportunities are offered to the black youth, punk and skateboard have become an escape from a lifestyle they don't want to conform to, and the key to what they consider the most precious gift of all: to be free.
"I did not picture myself going to an office everyday," explains Thula, TCIYF's guitarist. "So I enrolled in the army for a time, just to afford a guitar and a skateboard because that's all I need to be free." When I ask him about people's reactions to his music, he adds: "You know it's all love here, And Soweto is the freest place I have ever been to. People will support you if they see what you do makes you happy."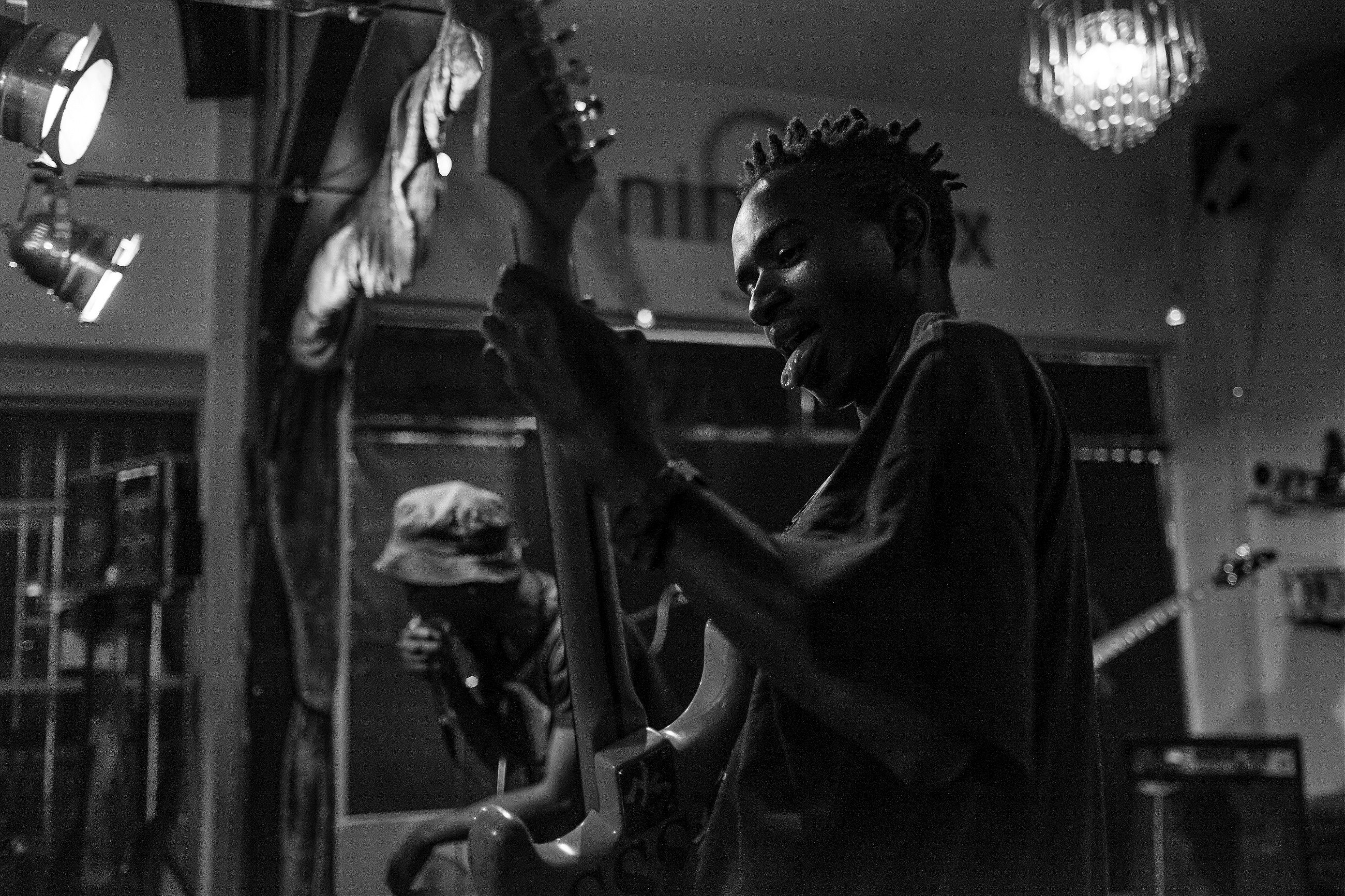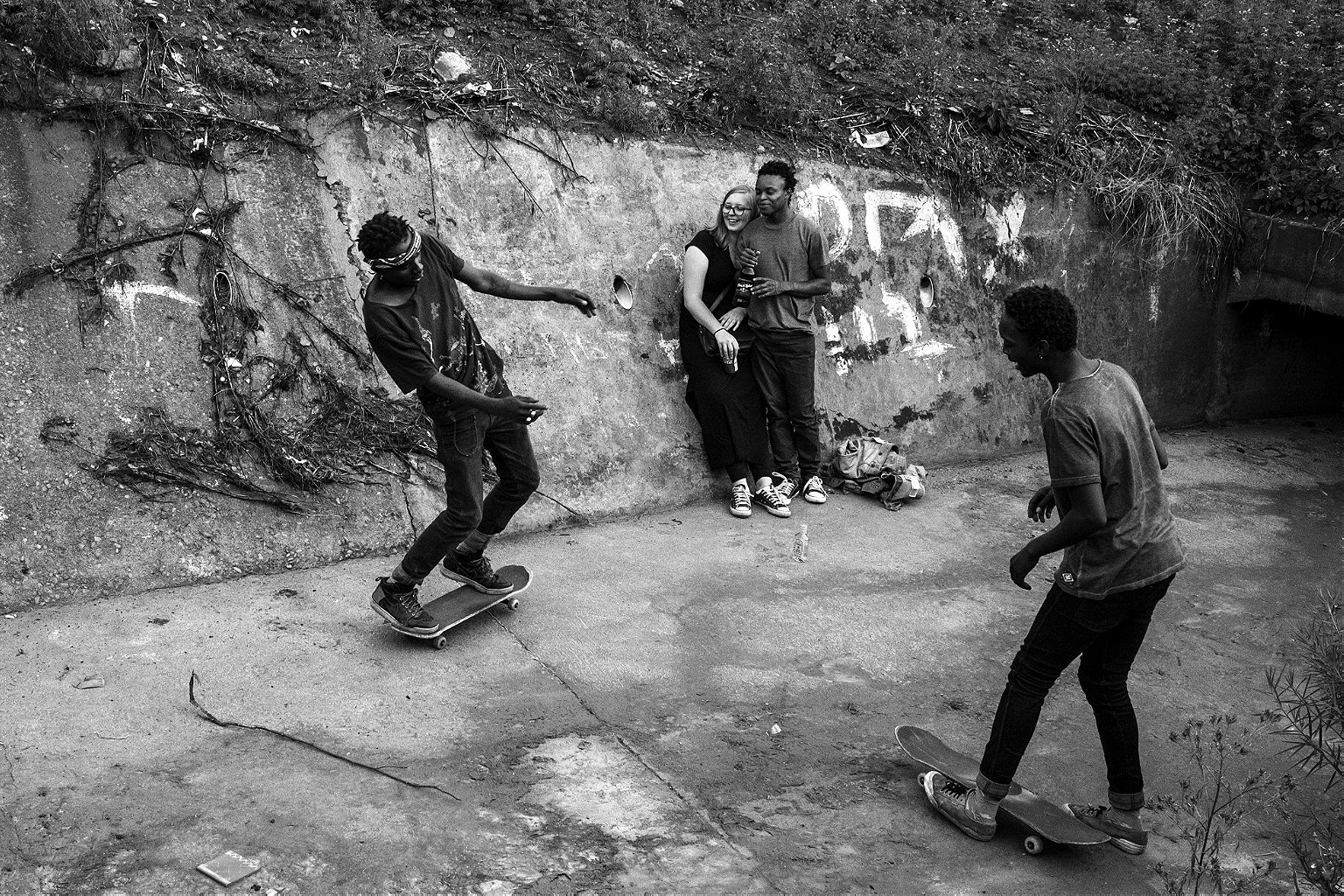 Today, people come from as far as Pretoria and even Durban, a coastal city in eastern South Africa, to attend and play at Punk Fuck events in Soweto. As for TCIYF, they are scheduled to perform at the first AFROPUNK event organized in Johannesburg in December.
The future seems bright, for a movement that claims there is none.