If You Have to Have Ice In Your Whisky, Make it Antarctica Glacier Ice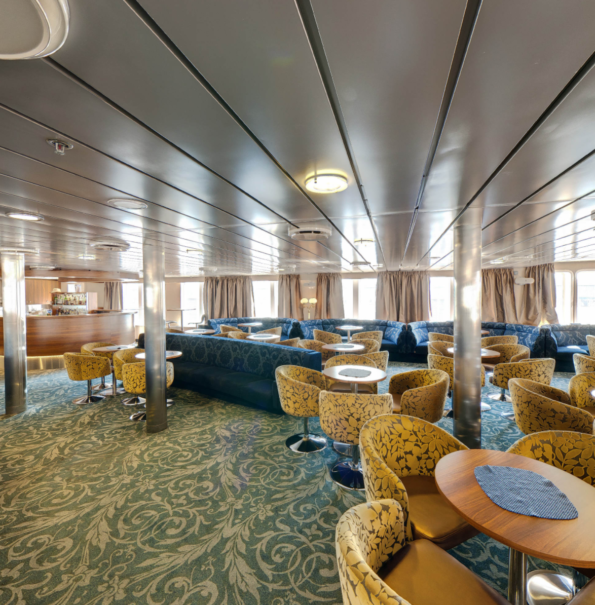 If You Have to Have Ice In Your Whisky, Make it Antarctica Glacier Ice
Whisky in Antarctica
In March, I boarded a ship to Antarctica to shoot a documentary on climate change. The Ocean Endeavor departed from Ushuaia, on the southernmost tip of Argentina, and sailed around West Antarctica for 10 days.
My fellow passengers were a strange mix of scientists, tourists, and climate-change campaigners. As I watched the ship fuel up in Ushuaia, I worried about my sea legs. The furthest I'd sailed so far was the ferry from Dover to Calais. Crossing the Drake Passage—the body of water between Cape Horn, Chile, and West Antarctica—has been described as similar to being inside a washing machine, as the rough waves of the Southern Ocean squeeze through the bottlenecked passage. But it was the only way through.
So, for two days, as the ship heaved up-and-down and side-to-side and my stomach followed suit, I told myself it was a small price to pay for visiting the driest, windiest, coldest place on earth. We finally reached calm waters, and Half Moon Island. Six days of landings on the South Shetland Islands followed. During our various trips from ship to island, which we made in tiny zodiac boats so we wouldn't disturb the wildlife, the ship's crew informed us that it was tradition to collect glacier ice from the sea. (Not for scientific reasons, but because it was nice to have glacier ice with your whisky.) We unfurled a small fishing net and hauled a nearby floating chunk onto the boat.
As the end of the trip approached, the return journey through the Drake Passage loomed. But before that, a rite of passage awaited: the Polar Plunge, for those who have made it to Antarctica by ship. All I had to do was jump from the boat into Antarctic waters. Without a wetsuit.
I was reluctant, but after some good-old peer pressure and the prospect of a post-plunge whisky I lined up, and dove headfirst into water so dark it resembled black ink. My body felt like it was being stuck by thousands of pins. When I surfaced, I took a gasp so big it felt like my lungs were bottomless. I clambered out and scuttled to the bar to meet my fellow plungers.
The Nautilus Bar was on the top deck, with almost-panoramic windows so you couldn't forget you were drinking at the South Pole. It was busy. Fellow plungers in bathrobes toasted each other. And there, atop the counter on a plinth, was the glacier ice we'd fished out of the water, glistening under the light. It was about time to upgrade from my cranberry juice and test it out.
"Whisky, big. On the rocks."
The barman duly chiseled a chunk off and plopped it in my tumbler. I took a sip. It was cold—and salty.