During winter storm Hercules, columnist Howard Chua-Eoan was nearly forced to order from Seamless, until photo editor Jon Woods' improbable Batmobile busted him loose.
It's winter still in New York, even though winter storm Hercules has moved on and pedestrians are back to jaywalking the broad avenues that, for a time in earlier January, were covered in tidal drifts of snow. The city does not miss the snow—it turns to filth so quickly in Gotham. But I will miss that first day after Hercules' big snowfall, when Manhattan seemed deserted and I roamed the streets in one of the strangest vehicles in journalism.
The massive Tacoma truck belonging to TIME.com photo editor Jonathan Woods is the closest thing to the Batmobile that a magazine like TIME has access to. The exterior bristles with six antennae. The first thing you notice as you get in is a 15″ touch screen, which is attached to a Mac mini on a stand embedded in the dashboard. GPS; wireless internet; a satellite phone and a half dozen UHF, VHF and 800 Mhz radios facilitate monitoring any number of breaking news stories as they develop. "It's essentially a mobile command vehicle," says Jon as I get in. And if that sounds a little over-the-top for a photo editor, it's worth mentioning that Jon was sent away to military school as a boy and eventually became a Marine before entering our softer profession.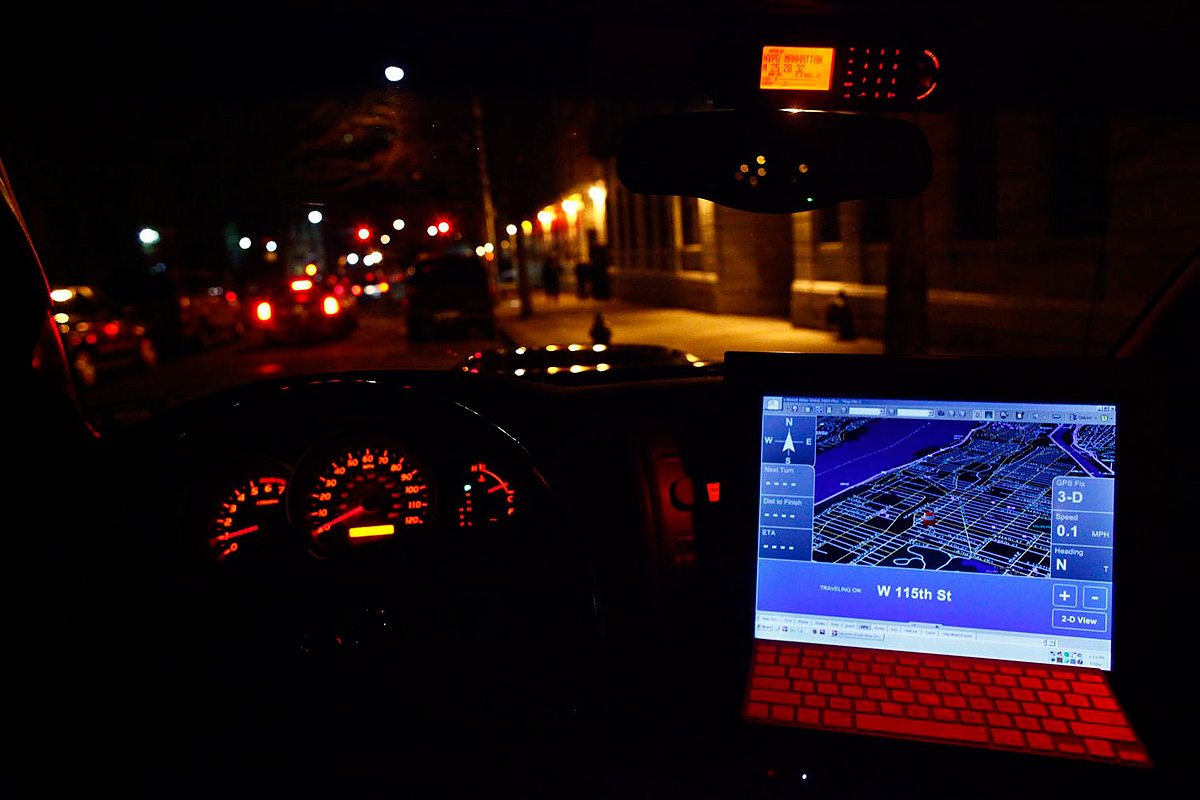 He's still got plenty of that bravado, like the time he was on the subway and saw a large guy accosting passengers on the train. Jon accosted the harasser back and, after getting the thug out of the car, first wrestling him to the ground and then trapping him in the revolving door that old stations use for exits until the cops could come. Turns out the guy had just been released that day from Rikers' Island prison and was out for mayhem. Ever ready, Jon snapped a photo of the man, snarling as he tried to get out of the revolving door.
So it's not surprising that he practices street journalism with a truck that is practically a power station: two heavy-duty 12 volt batteries run a 1000W true sine wave power inverter. "It provides cleaner power than most people have in their home," says Jon. When the truck is parked in its garage up in Harlem it has shoreline power that connects to a system that intelligently charges all the batteries and allows the computers to remain on so that in case of emergency or if Jon has to cover news like an apartment fire (or, theoretically, civil unrest or natural disaster) the truck is ready to go. When the temperatures drop below freezing, an engine block warmer keeps critical components—oil, engine block and battery—ready to fire right up. Oh, it has a mascot as well: a Kevlar-covered teddy bear named Bobby that usually sits in the back. Hercules was no match for Jonathan's Tacoma.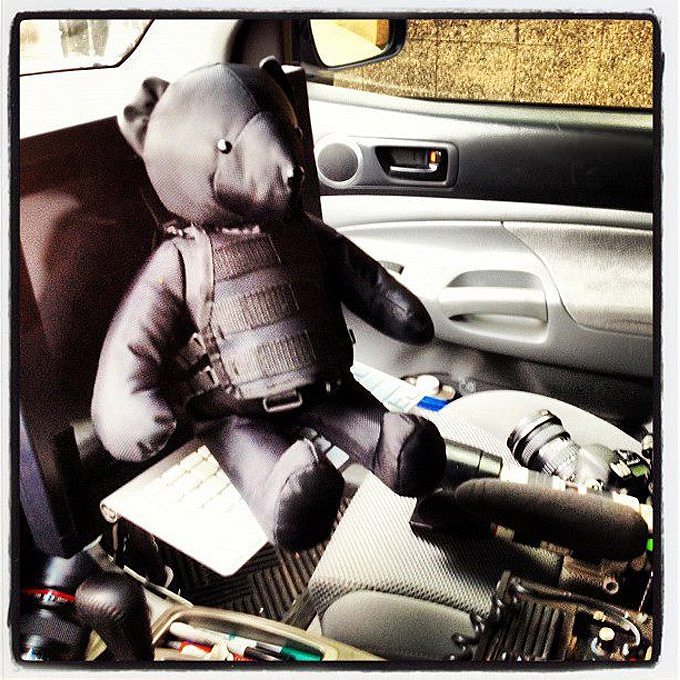 I wasn't interested in any breaking story. I wanted the truck to get us to a restaurant, so I could eat without forcing the overworked Seamless bike delivery guys into the snow, or, forfend, cooking for myself. So Jonathan and I made a plan.
We took off at about 4:30 p.m. from the Time-Life building, first stopping by a yet-to-be opened restaurant where Jon might set up cameras to record a proposed transformation from 1980s frump to 21st century hip. We then popped over for a drink at my favorite wine bar, Corkbuzz on East 13th Street and decided to head south to Richard Kuo's Pearl & Ash, one of the city's latest and most celebrated new restaurants.
With Manhattan still snarled by snow, getting down to the Bowery could have been, well, Herculean. But the Tacoma, Kevlar-teddy and all, made it more than easy. Jon bowled through the huge snowdrifts—some taller than most cars— that were left behind by the city's snowplows. On the corner of Prince Street on the Bowery, he pushed the Tacoma through and over a boulder of snow to take what would have been a prized parking spot (on a summer's day). The reward for our rugged machinery: lamb belly, scallops and Pearl & Ash's signature bread with chicken butter and maple syrup. From Patrick Cappiello's enormous wine list, we ordered an inexpensive bottle of 2012 Valle dell'acate frappato, a Sicilian grape that I have come to love. Winter seemed very far away.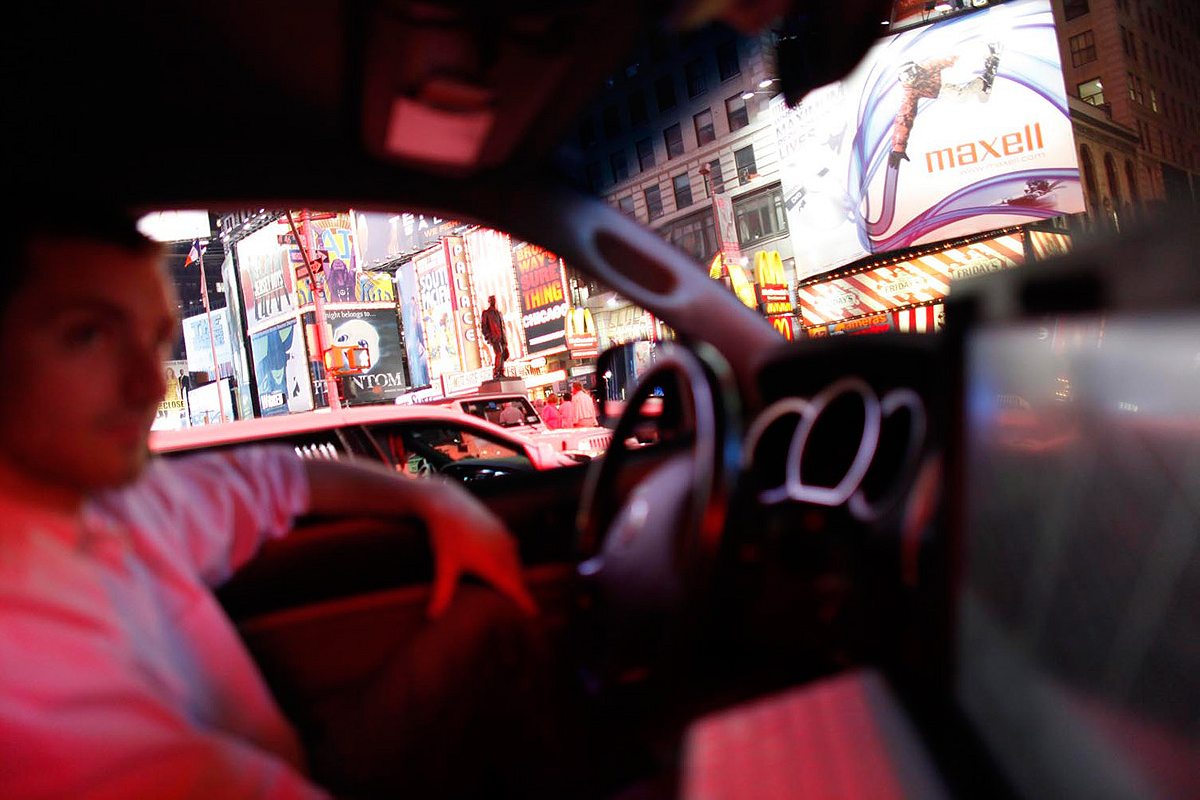 And then it was back into the tank. Jon took out a couple of more snowbanks as we headed north. He dropped me off at my apartment in the Upper West Side and then headed to his place in Harlem. By then, I had gotten used to the Tacoma and was almost wistful about leaving its warm confines. But I knew one thing was certain: there will be another blizzard and Jon will be out plowing through the snow again. With any luck I'll get him to take me for a good meal in the quiet city again.